Esther used to live happily with her parents and brothers in a small village in Nigeria.
Being the only girl in a family of five children, Esther grew up surrounded by her family's infinite love.
She had everything. But in 2014, Esther's life suddenly took an unexpected turn, when Boko Haram invaded her village.
Esther and her family were at home at the time, and her father was gathering some essential items so the family could flee. But the Boko Haram men took them by surprise and broke into their home. That day would change Esther's life forever. She recalls:
They killed my father, then my three elder brothers. They raped my mother and killed her after.

They kidnapped my younger brother and asked me to run before they killed me as well.
ESCAPING BOKO HARAM
---
Despite the unimaginable terror she had just witnessed, Esther had no other choice but to run for her life.
The journey led her to Cameroon, where she eventually settled in Minawao camp. Esther managed to escape Nigeria and Boko Haram, but the violence she witnessed that traumatic day would continue to haunt her for years to come.
She explained how she lived with permanent fear:
"I was strange to people. I could not stay with the others, I was always hiding. At times, I found myself shouting because I could remember what happened to my family.
People tried to approach me for help, but it was difficult to forget."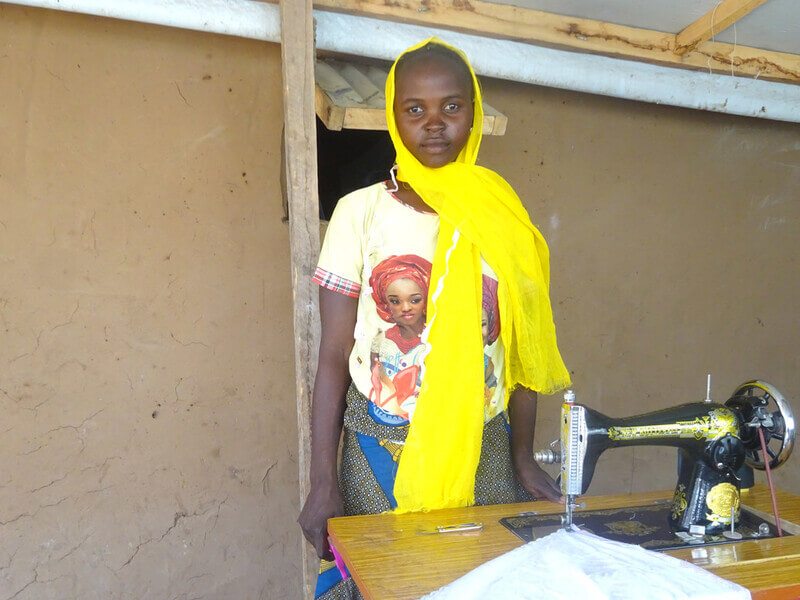 A NEW BEGINNING
---
It took Esther two years to recover from the trauma of that day. She has since married and has children of her own.
Having once again a shelter – a place to call home – Esther is finally able to start recovering. The support she received helped her to participate in sewing training organised on camp for young women. Whilst participating in the training, Esther also sold food – eventually, she managed to buy her own sewing machine.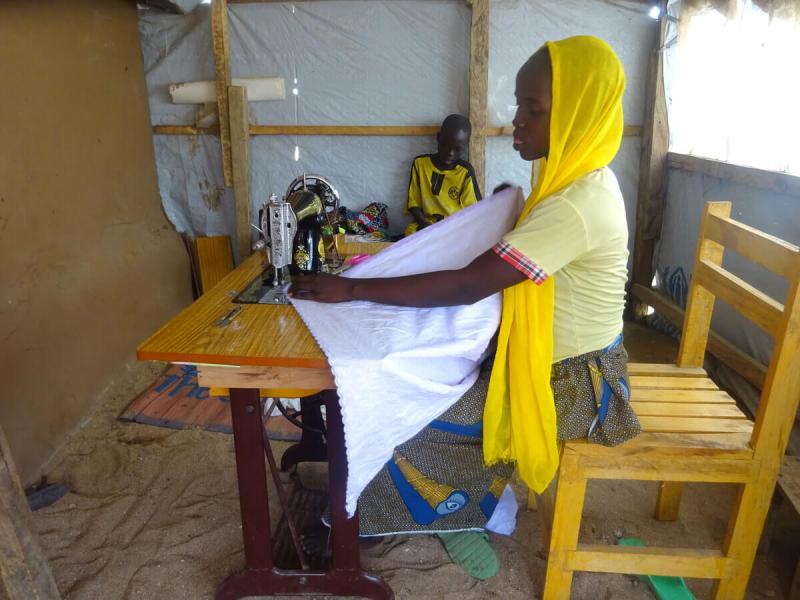 Today, Esther is one of the most popular dressmakers on camp. She makes clothes for other women in the camp, as well as for their children.
Today, I try to have a normal life, especially since I gave birth to my sons. People really helped me, and my husband is also of great support. I thank all of them.
Her new profession helps her earn some money so that she can feed her family. Most importantly, sewing gives her a purpose. Having her own business gives Esther a way to ease the pain of everything she has been through after losing her family.
It's very nice. I do like it and I do it with pleasure any time I have a customer. Anytime I see somebody wearing something that I sewed, it makes me happy.