Preparing for the Storm
---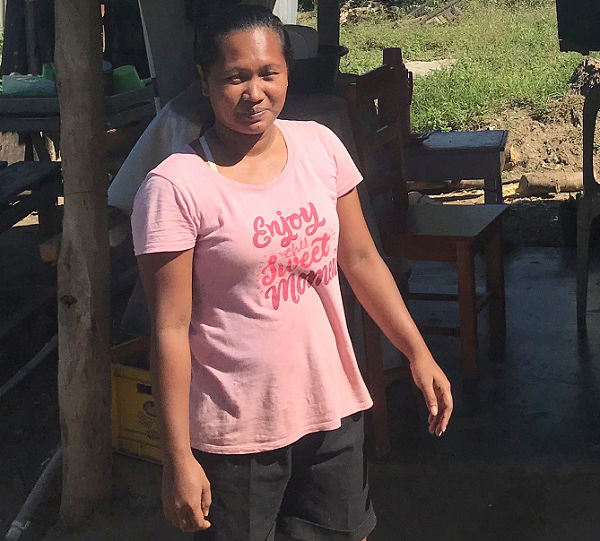 Melody, her husband, and two sons live in the Caniugan Barangayn, northern Philippines. She heard warnings from her local television station about the predicted intensity of Typhoon Mangkhut (Ompong) before the storm made landfall on Sept. 15, 2018.
To prepare, she packed clothes and food, and hammered additional wood over the roof of her home to try and protect it from blowing away. But, the magnitude and strength of Mangkhut astonished her.
As the typhoon neared, Melody and her boys moved to the designated evacuation center close to their home. Because of lack of space in the center, Melody and her two boys brought only minimal food and clothing.
Her husband followed the local tradition and stayed at the house to try and protect all that he could. But to brace for the power of the storm, he took shelter at his sister-in-law's house next door since it had a stronger foundation.
Around 200 families took shelter in the evacuation center, with others in a nearby church. While the center was supposed to be a safe haven, the building was not built to withstand the 200 kph (120+ mph) winds.
Assessing the Damage
---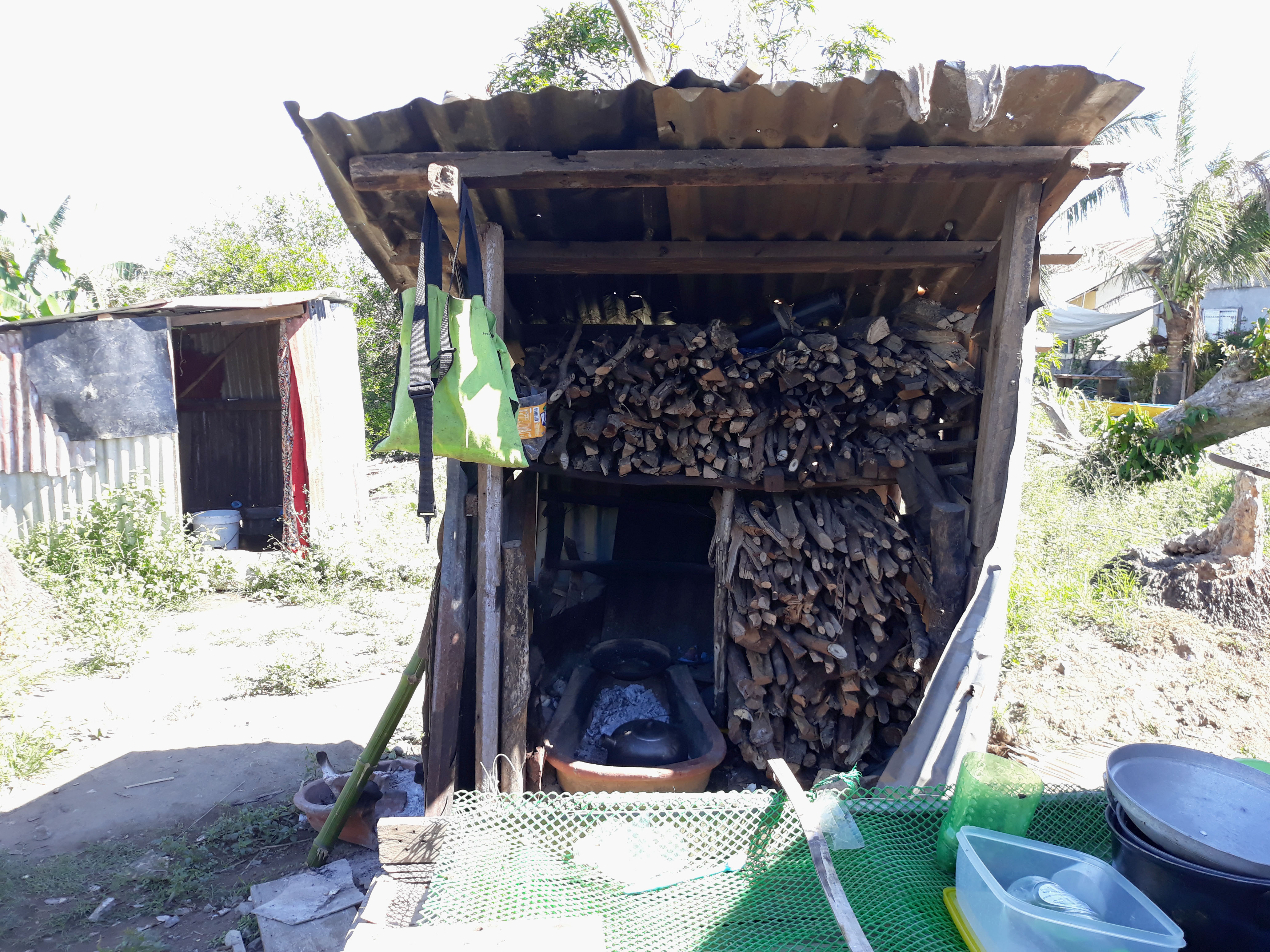 Parts of the roof were thrust off and a large window smashed inwards as those inside took cover. Melody told the team she suffered bruising after being hit by the window frame.
The families remained in the evacuation center for two days. Melody's only concern was keeping her children safe. In relation to her house, she said, "property can be replaced."
Even after the storm, the Mayor and community leaders deemed it unsafe to go outside. But, families were eager to leave the center and return to their homes to assess the damage.
Melody waited an extra day since the water had not yet subsided around her house. When she did return, she found her home was almost completely destroyed. Only four corrugated galvanized iron (CGI) sheets remained on the roof, and most of the walls were gone.
Beginning to Rebuild
---
Melody and her husband began rebuilding using materials largely salvaged from her mother's house, which was also destroyed in the storm.
They had previously relied on electricity for their lights, television, and basic appliances. But, electricity would not be restored in the community for almost two months.
While meeting with a ShelterBox Response Team, Melody received LuminAID solar lights to help them see at night. She also received a ShelterKit and training on how to use the materials.
They were able to construct a temporary shelter from their ShelterKit and other material that was not damaged from the typhoon.
When Typhoon Rosita struck in October 2018, Melody attributes their protection to this shelter. This kit allowed them to be covered and safe during this second storm.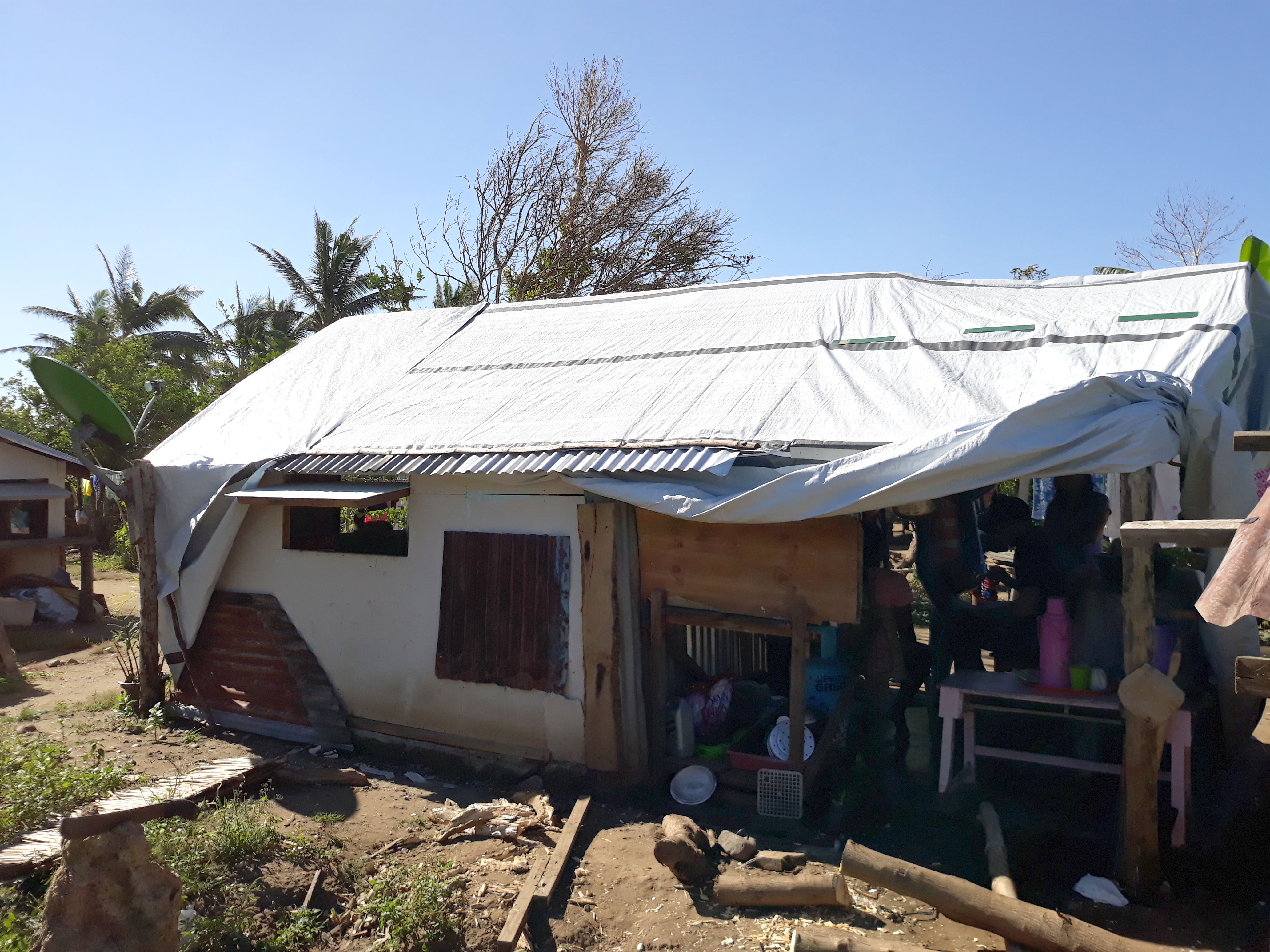 While Melody is worried about another storm striking before they can rebuild their home, she believes that they will be able to.
Their hope is to rebuild a stronger home with cement blocks that will withstand powerful rain and wind to keep their family safe.