Almost 1 million people have been forced to flee their homes due to extremist violence.
Efforts by both government forces and local militias to fight it have uprooted even more communities.
Major attacks by Islamist militants were launched in 2016 on hotels and restaurants in the capital, Ouagadougou.
Increased violence through 2019 has continued in 2020, and the situation is not getting any better.
Some of the families forced to flee are able to stay with relatives or friends, but many more are in crowded camps or buildings such as schools.
The insecurity and instability make it difficult for aid workers to reach some of the people in need, and coronavirus is making the situation even worse.
A lack of resources is further hampering aid efforts across the country's 13 regions – all of which are hosting displaced people.
Right now, Burkina Faso is one of the fastest-growing displacement crises in the continent.
*Images credit: Anne Mimault
CORONAVIRUS - AN ADDITIONAL THREAT
---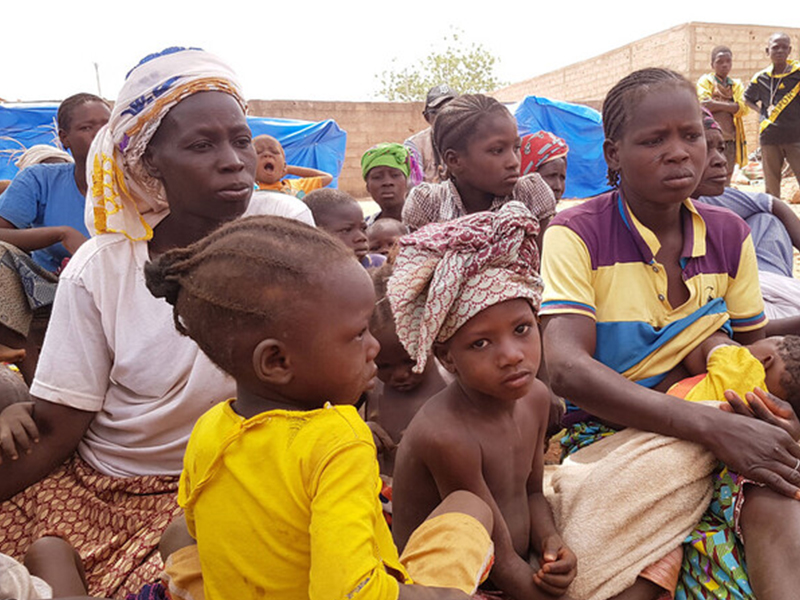 Conflict and poverty will make the situation even more difficult for families in the face of a potential coronavirus outbreak.
In overcrowded spaces, like urban settlements and camps, shelter is extremely vital. It enables families to apply physical distancing and isolate where necessary.
Despite the many challenges for humanitarian organizations, including travel restrictions, we are working with our new partner HELP to support the most vulnerable communities.
This new project will support families with emergency shelter and household items in three regions in northern Burkina Faso that have been badly affected by violence. We'll be providing tarpaulins, kitchen sets, water carriers, sleeping mats, high thermal blankets, mosquito nets, and solar lights to those who need it the most.
The Burkina Faso government has introduced measures to stop the spread of coronavirus, including closing land and air borders and banning gatherings of more than 50 people. In mid-March all schools and universities were closed.
Restrictions on movements in cities and between cities make it difficult for humanitarian organisations to reach people in urgent need of emergency shelter and aid.
We are committed in reaching the communities who are most vulnerable, even if this means that we might face some delays in getting the aid to those communities.
Together with our partner, we'll ensure that families who have been displaced by the conflict have the emergency aid they need during this difficult time. At the same time, our project will focus on helping to slow the spread of coronavirus amongst these communities.
Our support will help to decongest overcrowded places where displaced families are currently living. We are aiming to allow families to live as single units rather than share their shelters, which helps to mitigate against the transmission of the virus.
Our partner HELP have adopted mitigation measures, which include the use of antibacterial gel, masks, gloves and physical distancing. HELP will also use the aid distributions to provide more information about coronavirus to rural communities.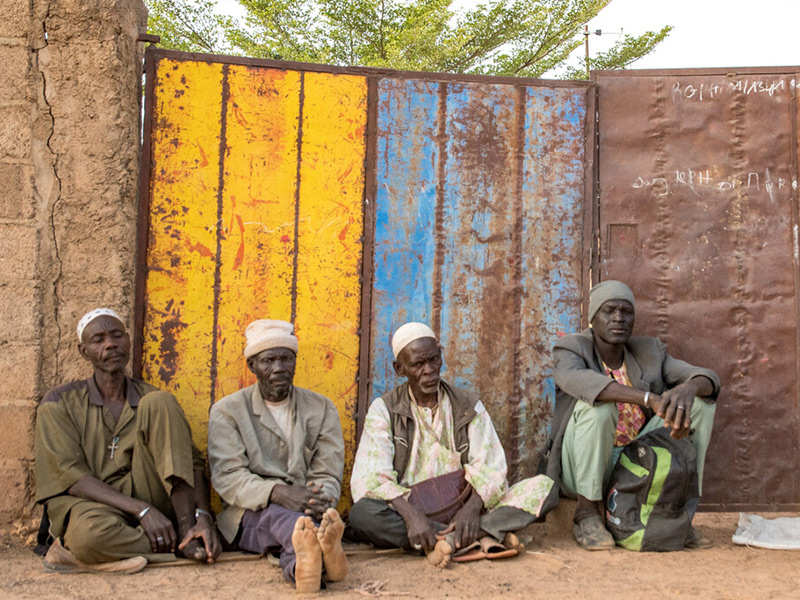 Help a family displaced by disaster. Give the gifts of light, warmth, and shelter.