Bracing for the storm
---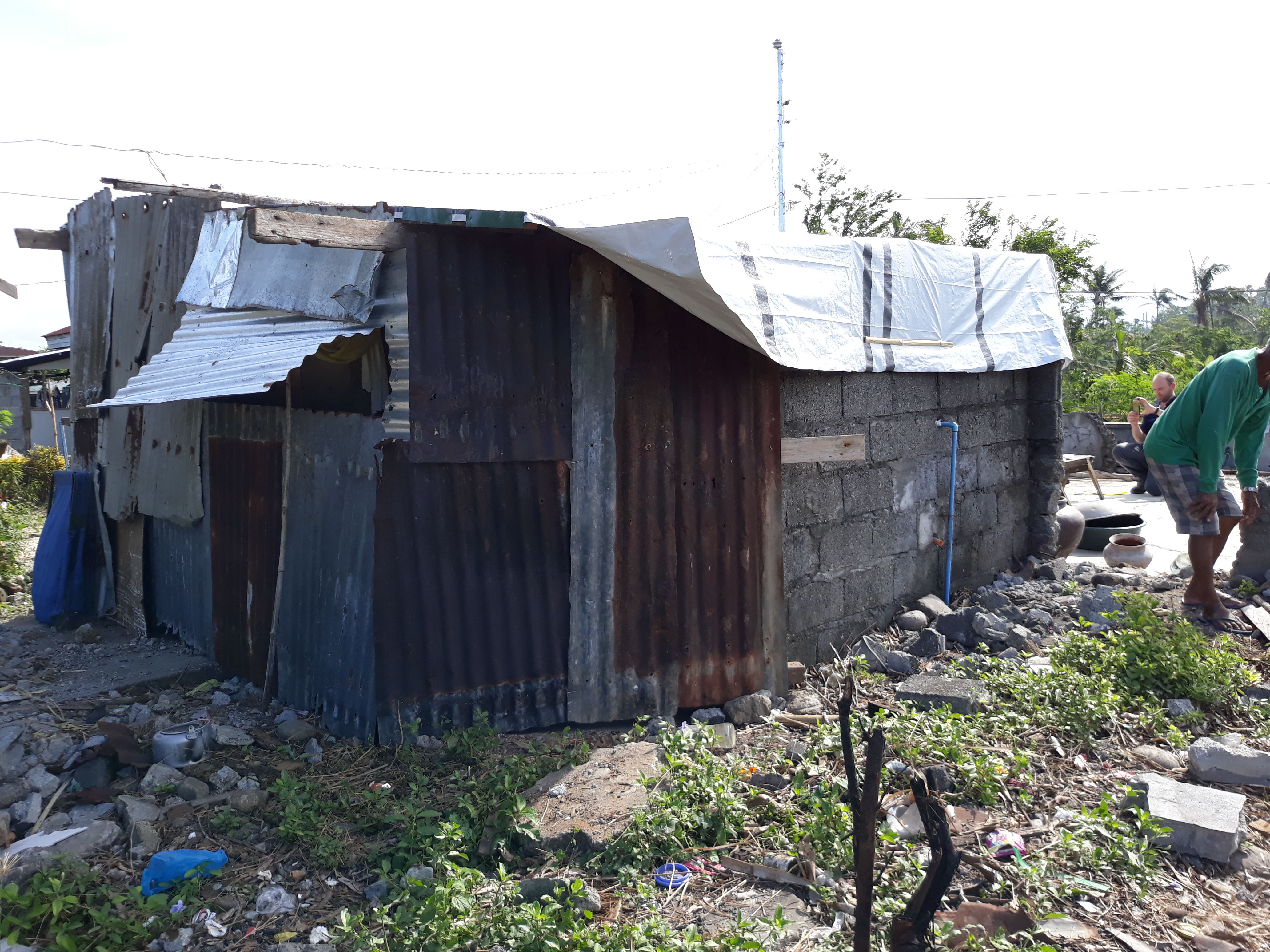 After a devastating stroke 25 years ago, Ricardo had to give up his work as a taxi driver. Although he has struggled with his health since the stroke, Ricardo has put his needs aside and now looks after his wife who is partialy blind.
Before Typhoon Mangkhut (also known as Ompong) struck in September 2018, Ricardo and his wife had lived in a sizeable home. It was a solid space built with hollow concrete blocks. He told the ShelterBox Response Team that smaller typhoons had passed through the region in the past and had not caused any damage to their home.
Like many others in the community, local Barangay officials told Ricardo about the storm coming a couple of days before it struck Gonzago. In preparation for the typhoon, Ricardo and his family stayed with their next-door neighbor.
The aftermath
---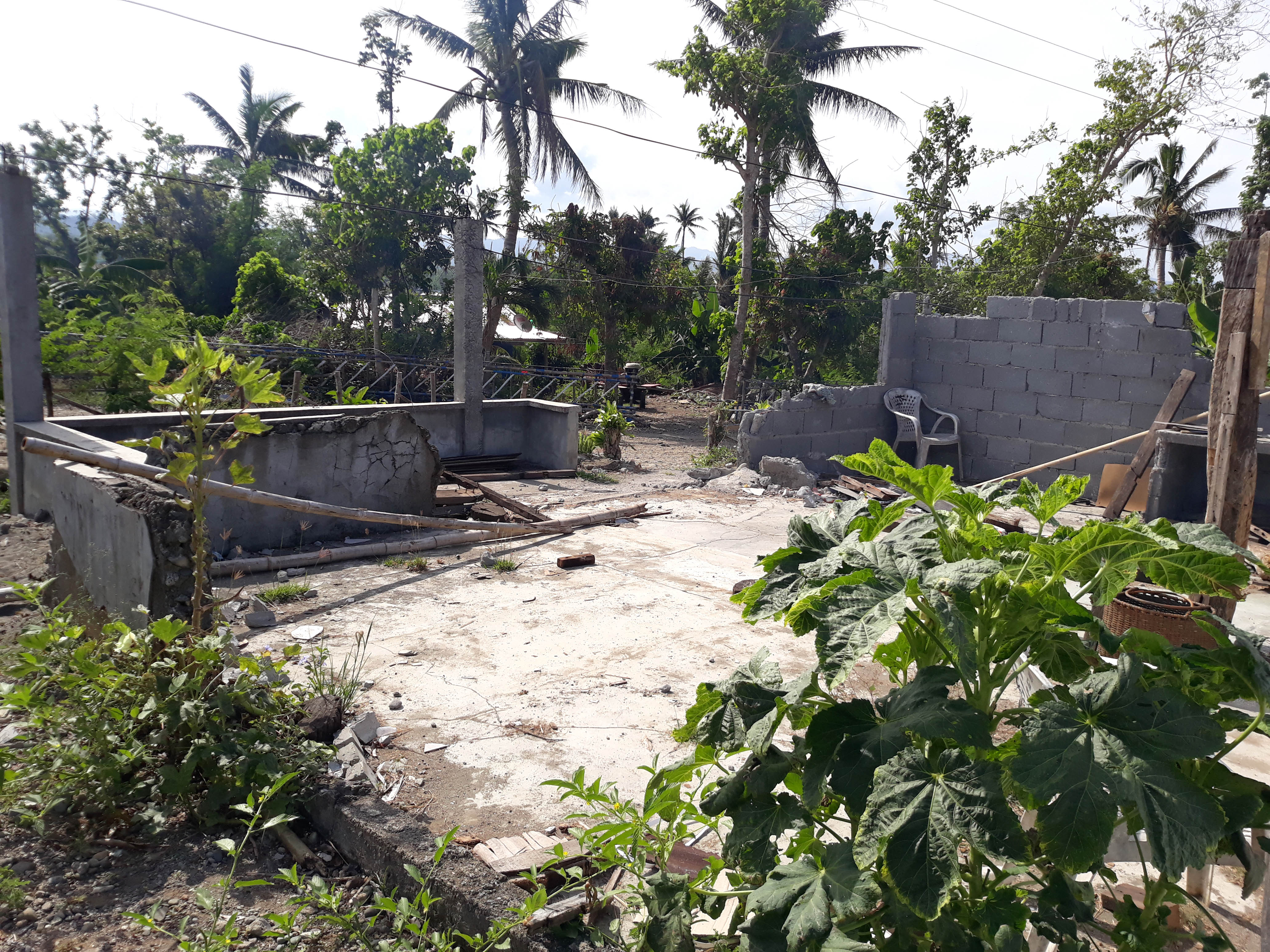 Ricardo and his wife were able to return to their home two days after the storm passed, but they found that everything had been destroyed. All they had left was the clothes they took with them. 
Due to their age and disabilities, Ricardo and his wife had relied on assistance from relatives and the local government. Their vulnerability put them high on the list for aid.
This meant they received a ShelterKit just one week after the initial damage assessments had been completed.
Hope for the future
---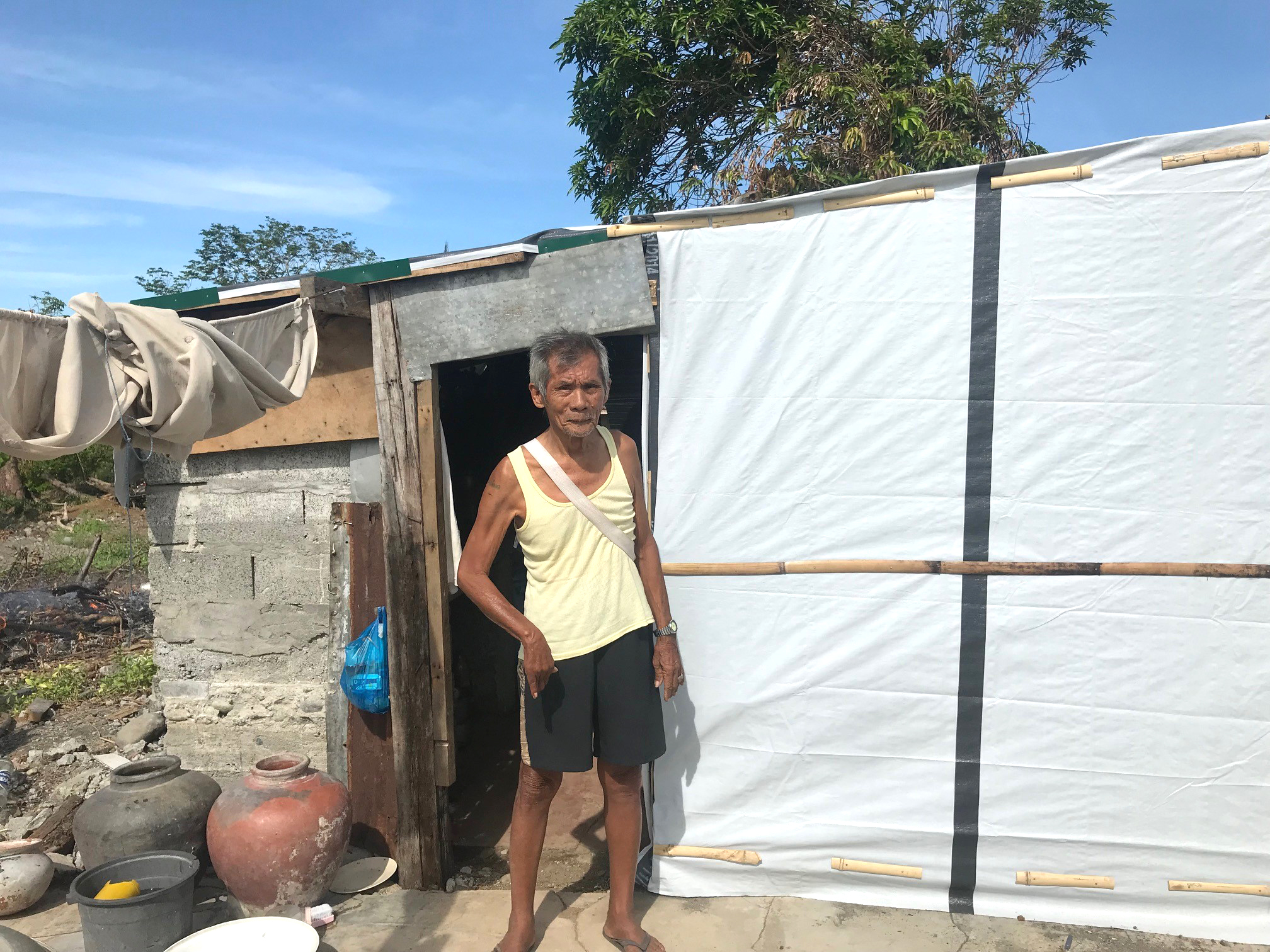 The small temporary shelter that Ricardo and his wife are living in is made entirely of recycled materials from his old house and the surrounding area. The ShelterKit tarpaulins are a fundamental part of this structure.
Along with the ShelterKit, Ricardo said the solar lights were extremely useful in the two months following the typhoon. For the first month there was no electricity available. Even when the electricity was connected again, the solar lights allowed Ricardo to save money and provide light in their home.
Despite the problems that they are currently facing, Ricardo and his wife have a clear plan to rebuild a stronger house than they had before. With help from his relatives and local community, Ricardo and his wife will be able to stay in their local area and create a new home on their land.