Violence between communities on the border of the SNNPR and Oromia Regions in southern Ethiopia started in April. Nearly one million people were displaced (822,187 in Gedeo Zone and 147,040 in West Guji Zone) up until August 2018.
While many people have now returned, there is ongoing violence across the region, with secondary displacement and repeated armed clashes.​
In September-October, through a partnership with the International Organization of Migration (IOM), ShelterBox distributed aid to 1,995 families in West Guji who were sheltering with host communities. Due to ongoing displacement in the West Guji-Gedeo zones, a Phase B of the project is being planned.
The situation in Ethiopia
---
In Ethiopia, climate change-induced drought, flooding and conflict frequently force people to leave their homes.

 

In southern Ethiopia, over one million people have been displaced due to inter-community violence in West Guji and Gedeo since April 2018.

 

The Ethiopian government is making efforts to find a peaceful resolution to the violence.

 

Security remains challenging, which has had an impact on both aid delivery and families returning to their home areas. Many are moving back, only to find their homes destroyed, reoccupied or looted. They are then re-displaced as conflict continues.

 

The Ethiopia Humanitarian Country Team (EHCT), who oversee humanitarian affairs and help with operational decisions, has called for a sustained and visible security presence so that displaced people can return home safely and receive the aid they need.

 
Our Response
---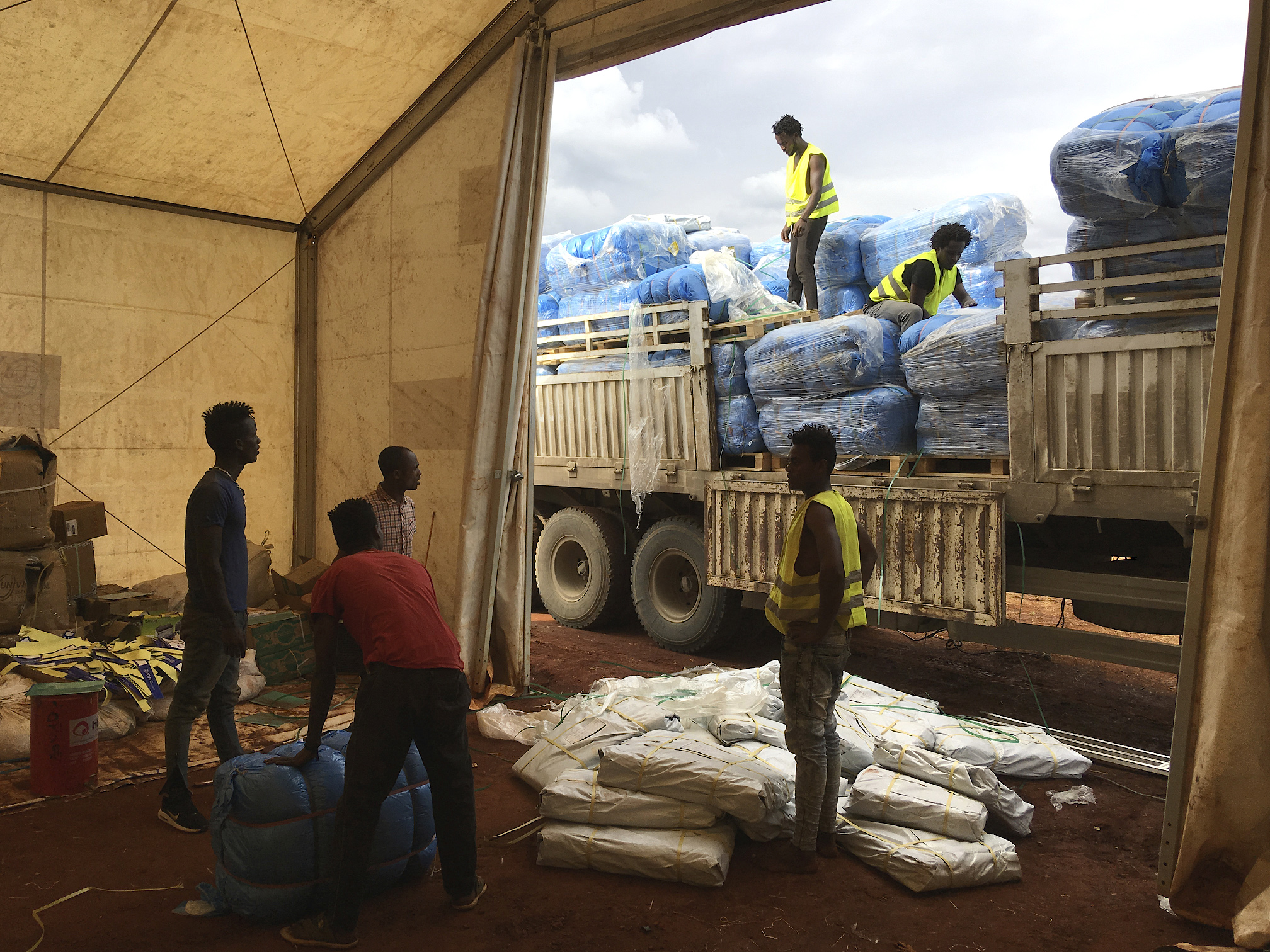 There's still an urgent need for shelter and other items including blankets – many of the areas where people are displaced are at altitude and are cold at night – so ShelterBox is working on another phase of distributions in the area of West Guji. 
We plan to help another 1,500 families with shelter aid, including tarpaulins, ropes, blankets, water carriers, sleeping mats, and kitchen sets. 
Beneficiary registration and verification for this phase is almost complete and distributions are due to commence shortly.
We'll also be providing training to our IOM partners to help families make the most of the items they receive, and to evaluate how effective our aid has been in meeting their needs.