Millions of people have been forced to flee their homes because of violent conflicts and climate change in Ethiopia.
Inter-community violence in West Guji and Gedeo has uprooted many families, whilst flash flooding and drought in other areas have caused even more people to leave their homes.
The Ethiopian government has been making efforts to find a peaceful resolution to the violence so that people can return home safely and receive the aid they need.
But the challenges were great. Many families were moving back, only to find their homes destroyed, reoccupied or looted.
With the support of our partner, IOM (the International Organization for Migration), we have provided aid in West Guji, helping more than 4,500 families so far.
We have provided vital aid like tarpaulins, ropes, blankets, water carriers, sleeping mats and kitchen sets to families who are going through this difficult time.
We've also provided training to our partners to help communities make the most of the items they have received and to evaluate how effective our aid as been in meeting their needs.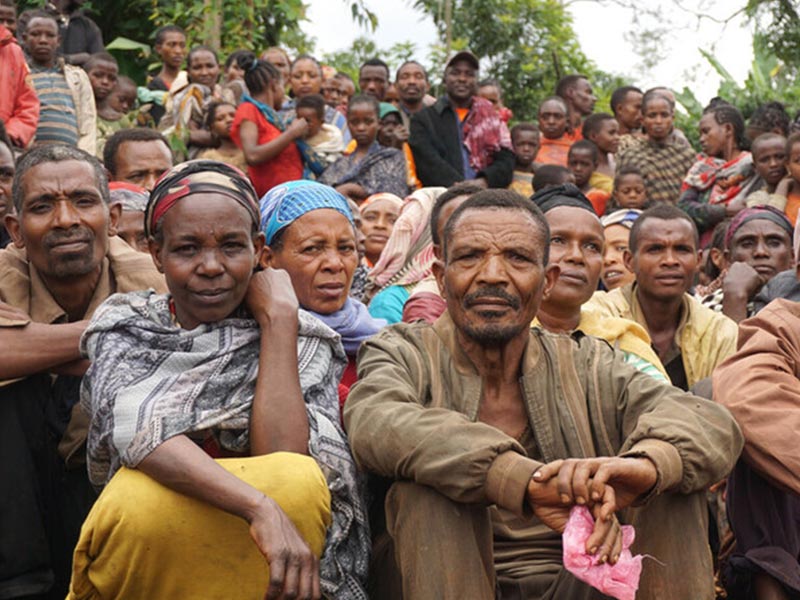 Right now, a new project is underway to support even more families.
We're working again with our trusted partner IOM to support families with tarpaulins and rope, as well as additional household items.
Due to the spread of coronavirus, the Ethiopian government has closed its borders, except for the import of essential goods, including humanitarian aid. Our current project will support the coronavirus country response as well as the emergency shelter displacement needs. The aid for this project is in the country right now, and we are also adding soap to the aid package.
Coronavirus mitigations have been put in place for distributions to ensure the safety of IOM staff and beneficiary communities.
IOM staff are using masks and disinfecting all material used at distributions as well as providing handwashing stations. Our partners will also include coronavirus health and prevention messaging and banners at distributions.
Alongside our physical aid items, we have previously distributed Information, Education and Communication (or IEC) materials.
IEC materials use images to communicate key messages about aid items. Pictures ensure that people who may not be able to read can still benefit from the materials.
In addition to our training sessions, the IEC materials have been used to share important messages about how to use our tarpaulins, rope, mosquito nets and water carriers.
For example, our tarpaulins can be split along a seam to provide two narrower tarpaulins, and they have black reinforced bands that should be used for fixings.
For water carriers, the IEC encouraged people to use wells to collect their drinking water, instead of other more dangerous water sources.