Give your time
---
Every volunteer is instrumental in providing shelter to families after disaster, wherever they are in the world.
Whatever skills, knowledge or spare time you have, you can play a vital part in this process. All we need is your passion.
If you don't see a role below that fits in with your skills and availability, think big and fill out the application anyway – we may have something else that suits you.
To apply for the new round of recruitment for the ShelterBox Response Team, click here. 
Which role is right for you?
---
Ambassador
Ambassadors are the face of ShelterBox in their communities. They meet with service clubs, religious, professional, and youth groups, and then introduce those audiences to the ShelterBox mission.
The process to become an Ambassador starts with an interview and leads to training sessions and staff support to make sure you are ready to go out into the world. The expectation is that our Ambassadors do 12 presentations, fundraisers or appearances a year.
Already an Ambassador? Click here for the Ambassador Portal.  Also, take a look at our unique training program we call the ShelterBox Ambassador Field Experience.
SCROLL DOWN FOR APPLICATION
Rotary Club Liaison
Are you a Rotary Club member who is interested in disaster relief?  Be your Club's ShelterBox expert!
Receive deployment updates and pertinent information to make sure your Club stays up to date with what ShelterBox is doing in the world.
Read about our partnership with Rotary International.
SCROLL DOWN FOR APPLICATION
Team ShelterBox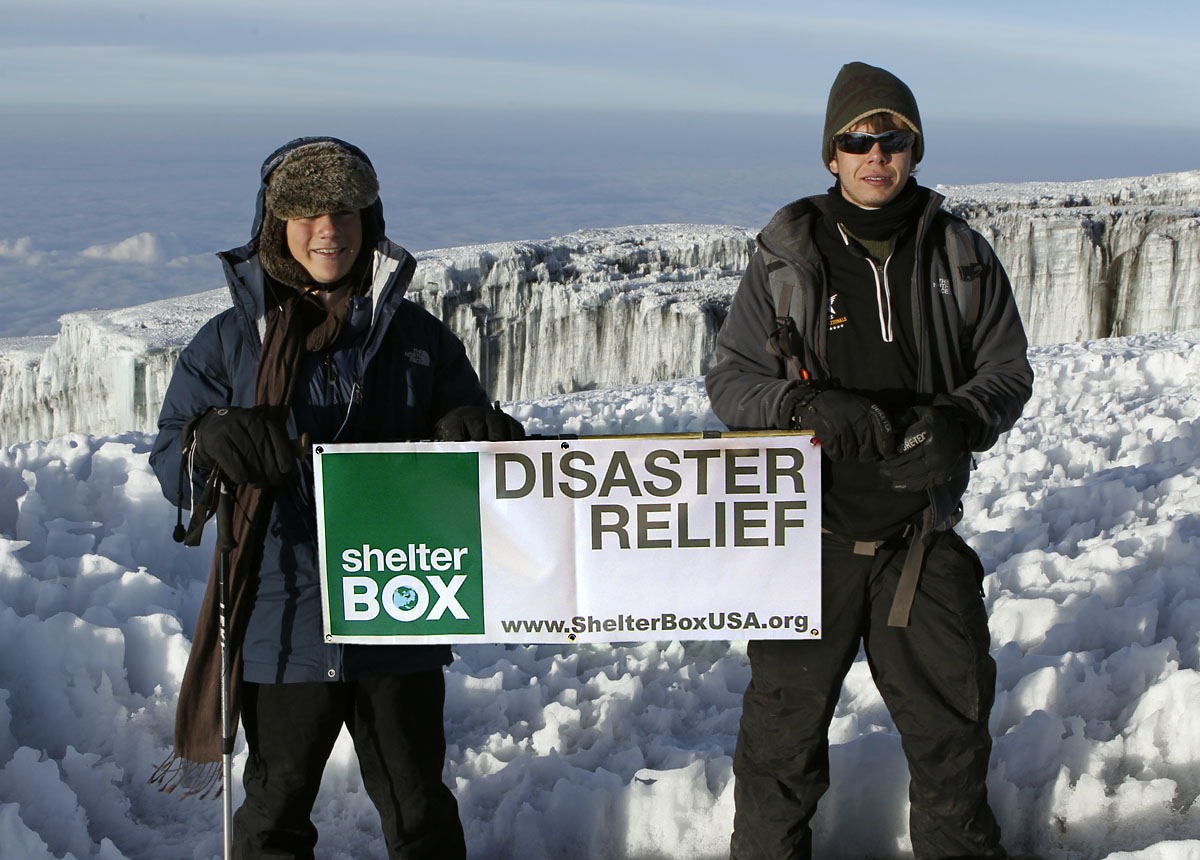 Be a champion of ShelterBox on social media or do your own thing in your community. We would love to support your efforts. Let us know what you're planning!
Intern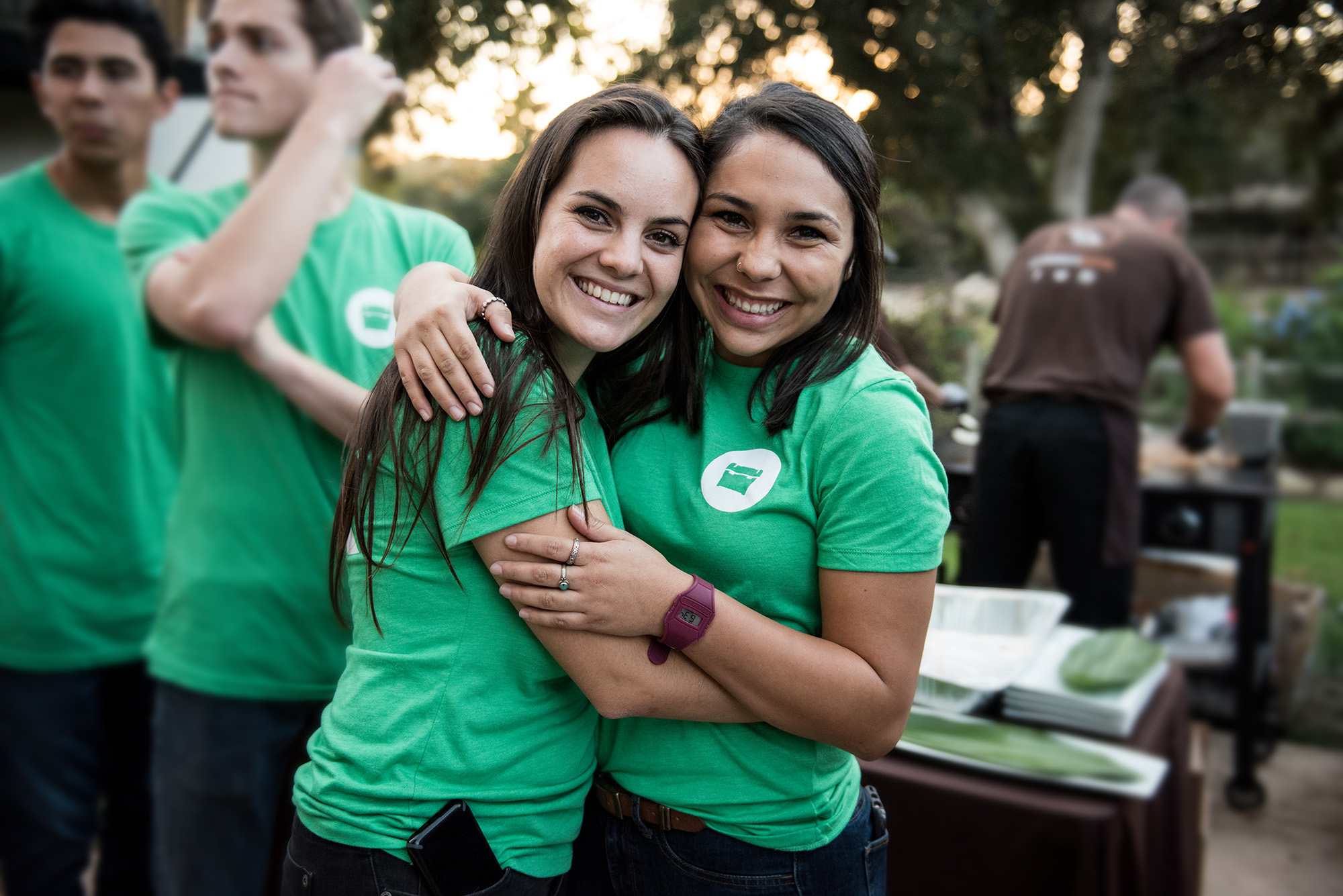 ShelterBox internships are voluntary and can be eligible for a small stipend. We look for people who are motivated and passionate about our mission.
There are opportunities for internships at our offices in Lakewood Ranch, FL and Santa Barbara, CA.
Possible opportunities include:  Marketing & public relations • Volunteer & youth program • Development
SCROLL DOWN FOR APPLICATION
Office Help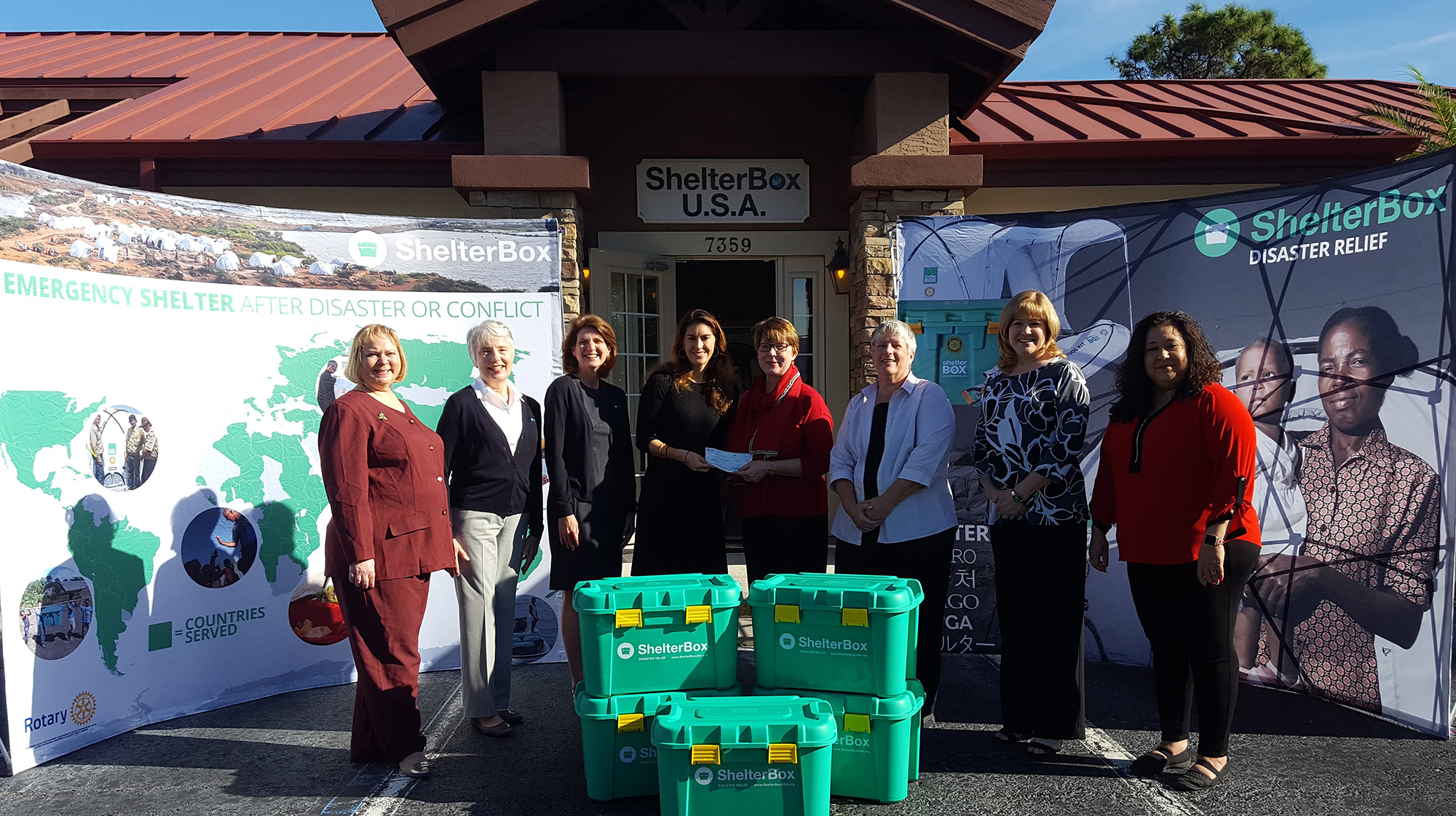 Office support volunteers carry out a variety of tasks including supporting projects, answering phones and fill important roles in the office.
This is a role that can be tailored to the volunteer's key strengths.
There are opportunities to help at our offices in Lakewood Ranch, FL and Santa Barbara, CA.
SCROLL DOWN FOR APPLICATION
ShelterBox Response Team (SRT)
---
Do you have the skills, personality and compassion to help us carry out our work?
For this role we look to recruit volunteers who can commit long-term. Due to the needs of the charity and the cost to train our response teams, we hope that our volunteers are available to help ShelterBox for a period of five years by deploying twice each year for 3 weeks at a time.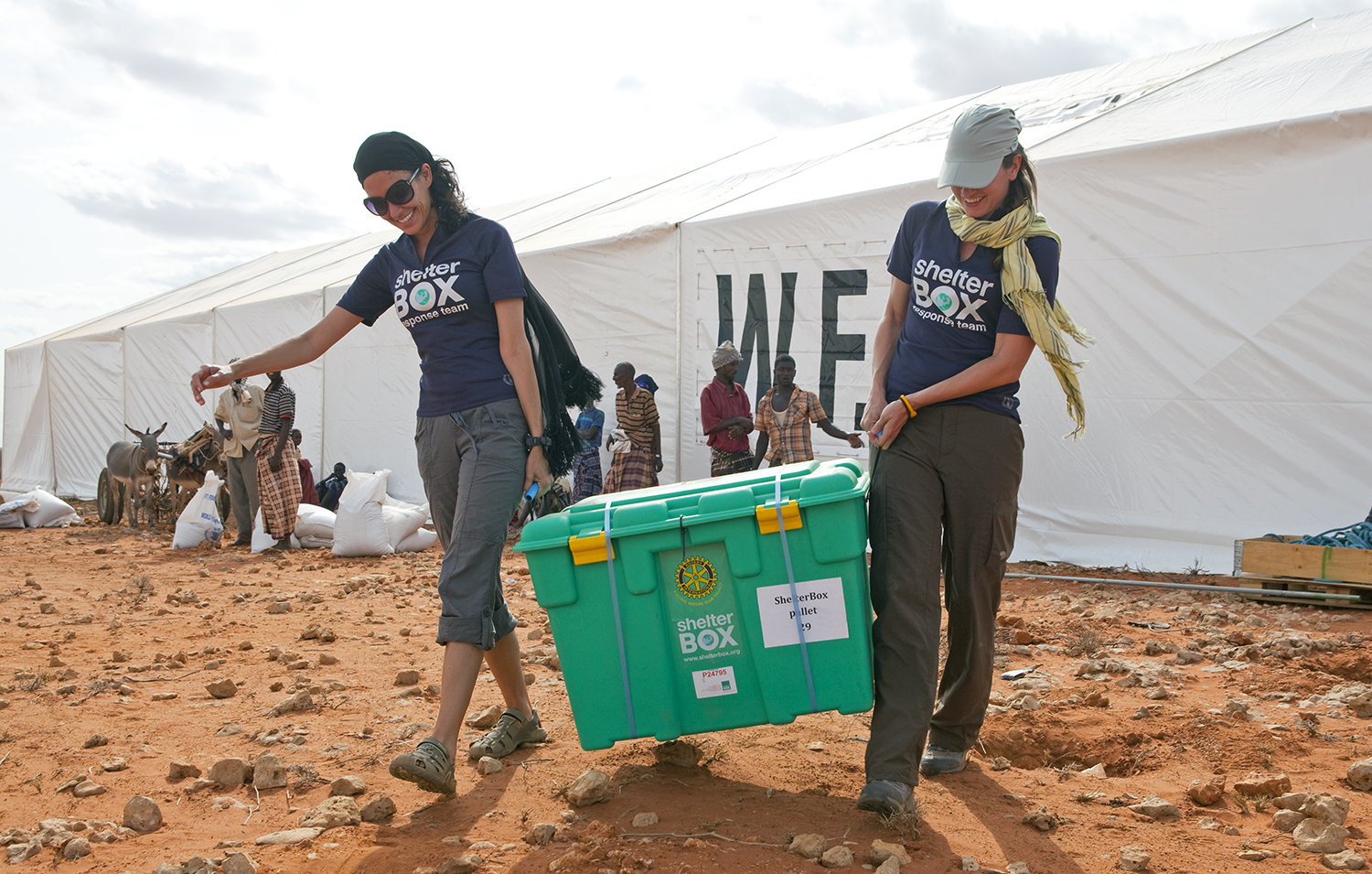 Following a natural or manmade disaster, ShelterBox Response Teams (SRT) undertake a crucial element of ShelterBox's work – ensuring that emergency shelter and other humanitarian aid is delivered to families who need it most.
OVERVIEW
This is a mentally and physically demanding role, where team members are relied on to be excellent team workers, capable of making good decisions under pressure, able to develop and maintain good relationships with partners and community members, and able to work in locations with damaged/missing infrastructure, few facilities and communities experiencing severe trauma.
We deploy to disasters under challenging conditions; you will experience mental, physical and environmental pressures as a result and should be prepared for this. Becoming a response team member is a huge responsibility, but it can also be incredibly rewarding.
Time and commitment expected
For this role we look to recruit volunteers who foresee that they can commit long-term. Due to the needs of the charity and the cost to train our response teams, we hope that our volunteers are available to help ShelterBox for a period of five years.
During selection: The selection process comprises 6 stages; an online test, an application form, an online interview, a four-day residential selection course, some independent pre-learning, and a nine-day residential pre-deployment training. The full recruitment timetable can be found below. You must be available to complete all stages of the recruitment process when you apply. If you cannot make a stage your application will not be able to proceed and will not be rolled-over to another year.
Once selected: Two three-week deployments (at short notice) every year. Broad availability throughout the year in which to make a deployment (for example, the ability to deploy for any three weeks in a six to eight-week period) gives good flexibility.
Compulsory monthly training consists of a 1-hour webinar and knowledge check which can be completed any time in the month that it is set. Occasionally short residential courses may be offered.
Regular proactive involvement is expected in fundraising and awareness activities such as event support, giving talks, resource development, affiliate support, introducing potential new donors, managing donation boxes, etc.
Activities undertaken on deployment
Each deployment is unique, but response team members will likely undertake some or all of the following each time. Training will be provided.
Play an active role in delivering your agreed actions as part of a wider team and longer-term response.
Understand, plan and act in accordance with the specific social, political, economic, security and humanitarian sector context.
Effectively and appropriately engage a range of key groups including individuals and communities affected by disaster, local service providers, other international non-governmental organizations, community-based organizations, local officials, government officials, and military personnel.
Establish and/or carry out temporary in-country administrative office functions.
Organize local logistics, including customs clearance, identifying appropriate consignees, onward travel for people and equipment, local storage.  Undertake needs assessments using primary and secondary sources.
Undertake site assessments.
Plan ethical and safe distributions.
Deliver equipment demonstrations to beneficiaries and partners.
Negotiate access to land, people and resources.
Analyze and exercise good judgement in challenging situations in the absence of specific guidance.
Maintain focus on delivery of timely and appropriate results using available resources.  Collect, record and report on monitoring information and feedback.
Collect, produce and submit content (images, stories and information) to support ShelterBox's donor and publicity accountability and communications.
Engage with the media by providing (agreed) local and international interviews.
Support deployment coordination in the field or from headquarters as required.
Adhere to ShelterBox procedures and protocols at all times.
Take part in post-deployment debriefs covering personal development and welfare.
WHO ARE WE LOOKING FOR?
Our diverse group of volunteers come from a range of backgrounds and a variety of countries but what they have in common is their availability, their passion for what we do, their capacity to deliver a variety of tasks in potentially unfavorable conditions, and most importantly the excellent way in which they approach and deal with their work.
Availability – this is essential. Please see above for details; you must be available to complete all stages of the recruitment process and meet the in-role time requirements too. We are looking for long-term commitment. Please do not apply if you are not able to meet all of the requirements.
Behavioral competencies – these are the headings under which we consider practical deployment suitability during the residential assessment.
• Self-awareness • Communication • Working collaboratively • Achieving results • Acting in pressured and uncertain environments • Decision making and judgement • Vision and action
KNOWLEDGE AND EXPERIENCE
Essential
• Demonstrate international, cultural and political awareness in order to treat others with respect and work successfully. • Fluent in oral and written English. • Proven experience of delivering work on time, working with little supervision, and providing effective decision making under pressure and in complex environments. • Experience of working effectively as part of a team. • Experience of travel or work outside of Europe, North America, Australia and New Zealand.
Desirable
• Fluency in another language. • Experience in leading groups, meetings, volunteers.
SKILLS
Essential
• Able to swim 50m unaided and fully clothed. • Have strong ICT skills; be familiar with Microsoft Office and comfortable learning modern communications technology, such as GPS, phone apps, smart phones and tablets. • Able to work with colleagues, the public and external partners at all levels. • Able to listen sensitively to others' points of view or experience and take a balanced view. • Able to speak publicly and present appropriately to varied audiences. • High degree of accuracy in written and numerical work as well as the ability to write reports and reconcile expenses. • Comfortable working with changing information and scenarios to make decisions and take responsibility.
Desirable
• Knowledge of coaching and mentoring styles. • Understanding of the need for monitoring and evaluation activities.
OTHER – essential
ShelterBox takes the physical and psychological welfare of its staff and volunteers seriously. We often send staff and volunteers to insecure and challenging environments. Whilst we seek to minimize the danger, please be aware that there is an inherent risk involved in this activity.
In the final stages of recruitment, applicants will be required to pass a fitness to deploy assessment (covering physical and mental health) linked to ShelterBox's safety and security assistance provider. Successful applicants will also be required to apply for and pass a basic police background check relevant to their country.
RECRUITMENT TIMETABLE
You must be available to complete all stages of the recruitment process when you apply. If you cannot make a stage your application will not be able to proceed and will not be rolled-over to another year.
After the close of each stage applicants will be informed whether or not they have successfully progressed to the next round.
Stage 1: Online test
Stage 2: Application form submission
Stage 3: Online interviews
Stage 4: 4-day residential assessment * You must be available for one of the following (Expenses are not covered)
Stage 5: Online pre-learning (Approx. 12 hours over this period)
Stage 6: Pre-deployment residential training * (All expenses are covered)
*Candidates will camp in ShelterBox tents as this can be required on deployment. Please do not purchase camping equipment especially for this event; we recommend borrowing equipment at this point if you do not have it. If you have no other access, please contact us as some equipment may be available to borrow depending on the event location. Experience of camping is not required to apply.
BEFORE APPLYING
Please ensure that you have read and understood this information pack thoroughly and that you meet all of the requirements. Ensure you are available for a long-term commitment.
Find out more about what we do, how we do it and what life is really like on deployment, see our series of short films (1-5 minutes each) at https://www.youtube.com/user/ShelterBoxUK.
Safeguarding
---
At ShelterBox, we are proud to have safeguarding policies in place designed to protect the families we help, our operational staff and our incredible response team volunteers who travel to disaster areas with us, and the local communities we work with.

Background checks
---
As our volunteers work with diverse groups from all over the world, ShelterBox runs a background screening for every volunteer and staff member. Thanks for understanding.
Let's get started.
ShelterBox Volunteer Application