Today, an estimated 2.1 million people from Somaliland are internally displaced, 1.3 million of which are children.
Ongoing drought and conflict have caused internally displaced people to be driven towards urban areas, causing overcrowding and pressure on resources and essential services and creating a significant need for humanitarian assistance.
Somaliland has 2 rainy seasons, April-June and October-November. The last rainy season was below average for the fourth consecutive season.
The majority of rural communities in Somaliland are nomadic pastoralists. Extreme weather is the biggest threat to pastoralists, with 85 percent of livestock lost last year. Some reports indicate that 9 million livestock have died across the country.
The continuing drought has forced communities to move increasingly large distances to seek fresh food for their animals and consequently these communities are now displaced and destitute.
ShelterBox and our in-country partner ActionAid have coordinated a three-phase response to deliver aid that meets the needs of the most vulnerable.
To date, 3,441 families have received aid, including 4,000 tents, 6,000 tarpaulins, 15,000 blankets, 6,000 solar lights and 6,000 mosquito nets, 6,000 water carriers and 4,000 water filters.
Phase three of this project includes distribution of tarps, rope and tool bags. This distribution has been adapted to meet the specific needs of nomadic communities.
All the essential items within these ShelterBoxes are portable, which is vital for families in temporary camps so they can bring these items when they move on.
Meet Muna
---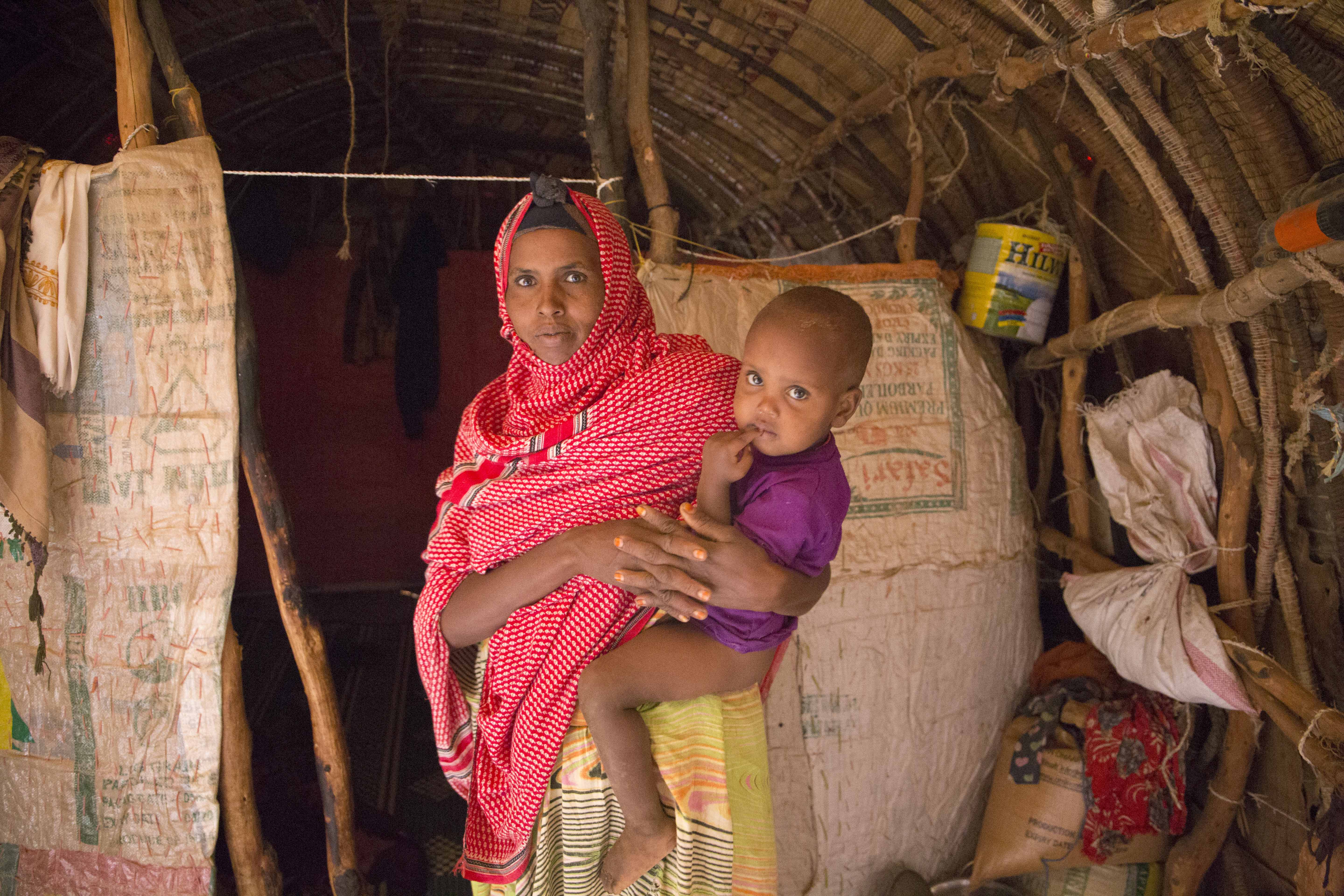 Muna Yusuf Adan is a farmer and lives with her husband, five children, and disabled brother-in-law.
The family had 150 livestock, but with the severe drought, most of her animals died, leaving her with only 20 goats and two camels.
When she was given the ShelterBox, Muna said, "I opened it and I saw the utensils, the tarp, and all the materials. I felt very happy as it was all very useful."