GIVE FAMILIES A PLACE TO CALL HOME. HELP FAMILIES REBUILD THEIR LIVES
---
You can use our form or one of the other methods below:
DONATE BY MAIL:
ShelterBox USA
PO Box 5055
Santa Barbara, CA 93150
Have a question about or need to modify your donation? Please call us at:
1(805) 608-2400
or E-mail us at:
[email protected]
Your donation will change the lives of people in need by providing emergency shelter and essential equipment. Whether you choose to make a recurring monthly payment or a one-time donation, you will have a direct impact on the lives of people all around the world.
Use the donation form to select the amount you would like to give and how many families you would like to impact. You can also set up a recurring donation to partner with us monthly by checking the box below.
Learn about our current response efforts or about who we are as an organization.
Together, we will change lives.
Where your donation goes
$1000 Gives a complete ShelterBox

Contains emergency shelter and essential household items a family needs to stay safe and healthy.

$500 Gives a family tent for shelter

Helps a family move out of evacuation or collection centers and allows them to isolate.

$250 Gives a complete Cooking Set

Reduces sharing between families and the chance of catching or transmitting COVID-19.

$100 Gives a complete Shelter Kit

Tarps and tools help a family repair and expand their home to safely social distance.

$30 Gives Solar Light

Gives a family light after dark to be able to cook, work, wash, and more.

$20 Gives Soap and a Basin

Improves a family's ability to maintain good hygiene and stay healthy.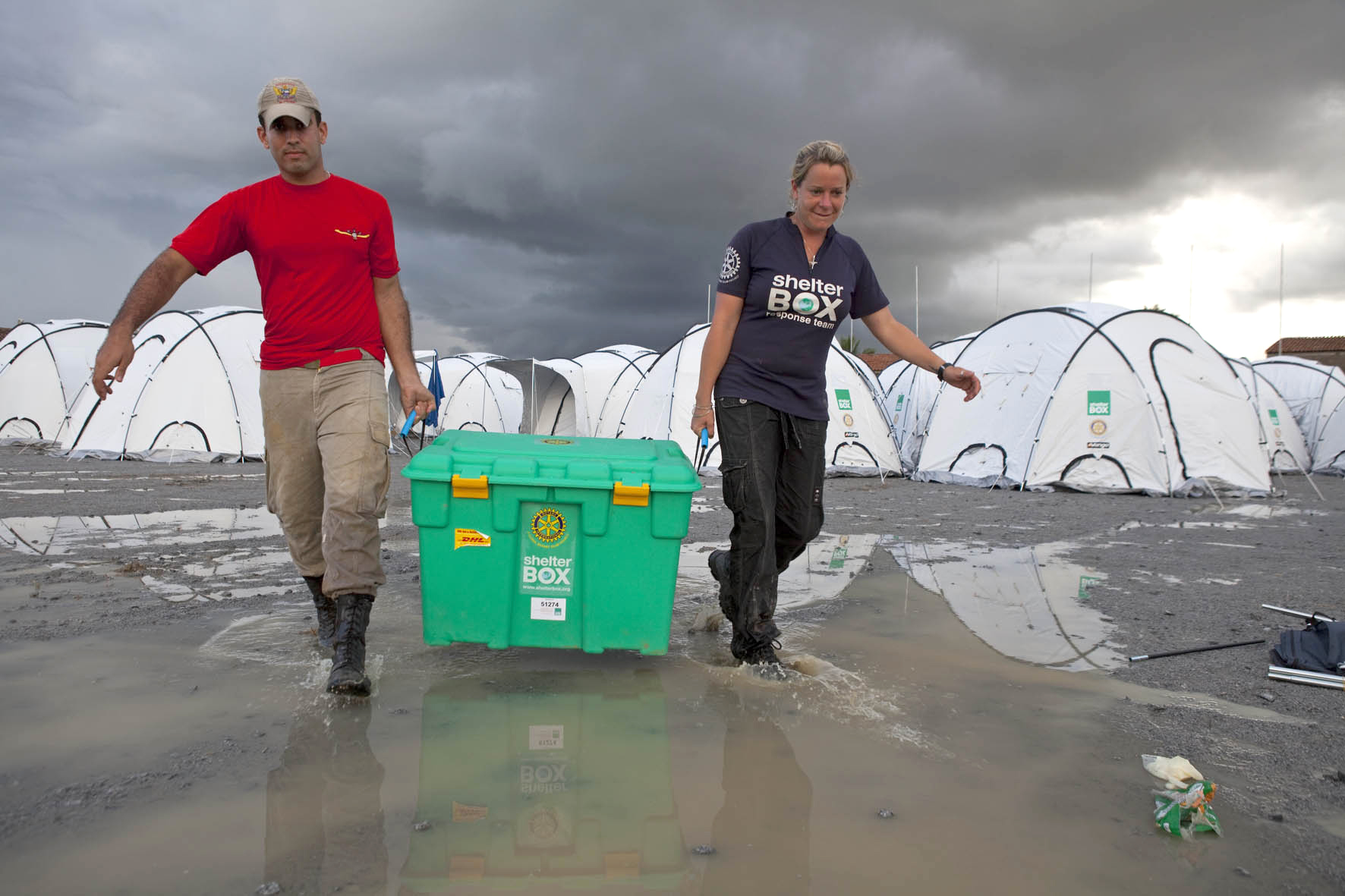 Response Team member Jodie Hurt and a local man lift a supplies from a helicopter in a ShelterBox camp at Uniao Dos Palmares, Alegoas, Brazil following flooding in 2010.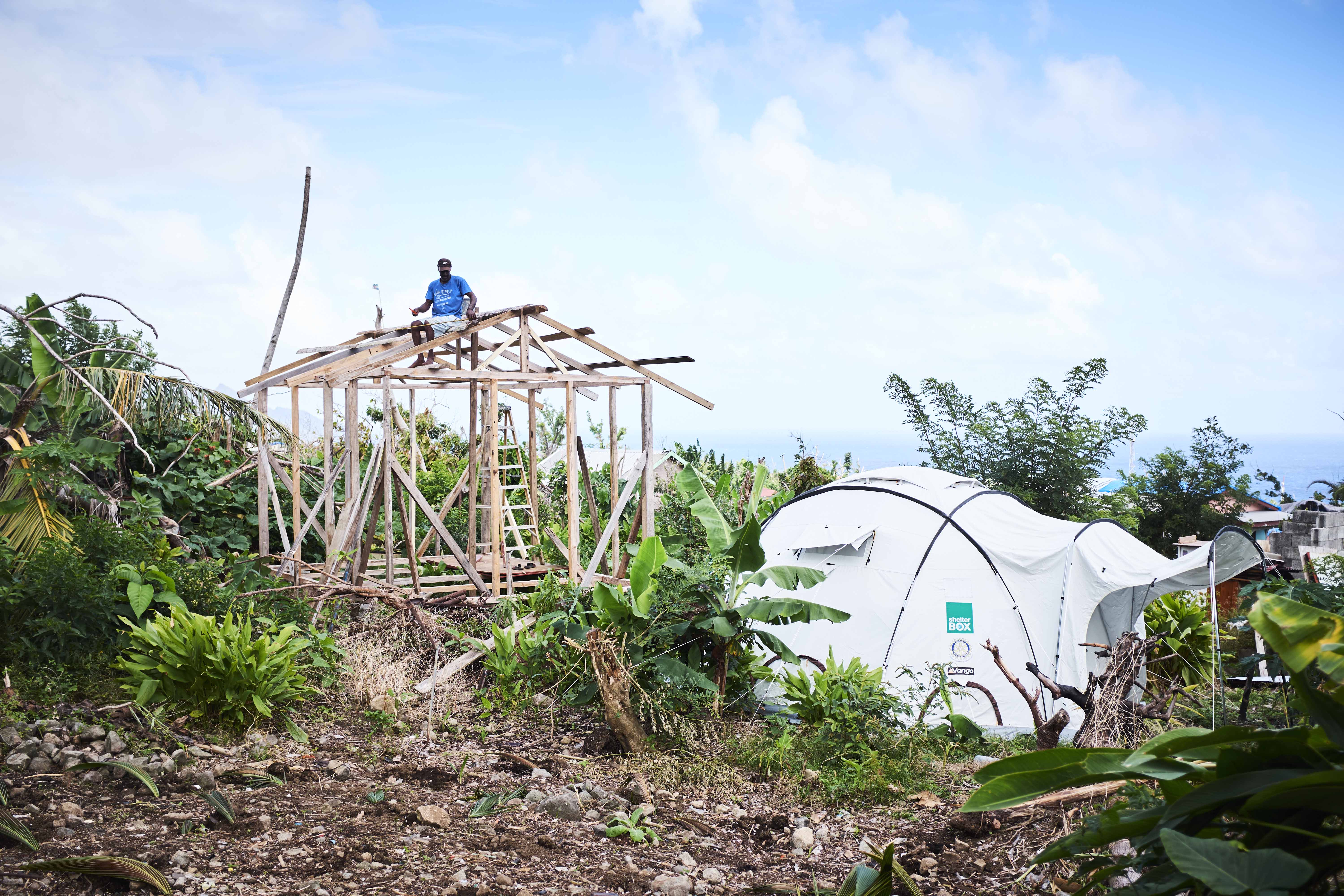 With support from ShelterBox, a man is able to rebuild his home on the island of Dominca, 2018.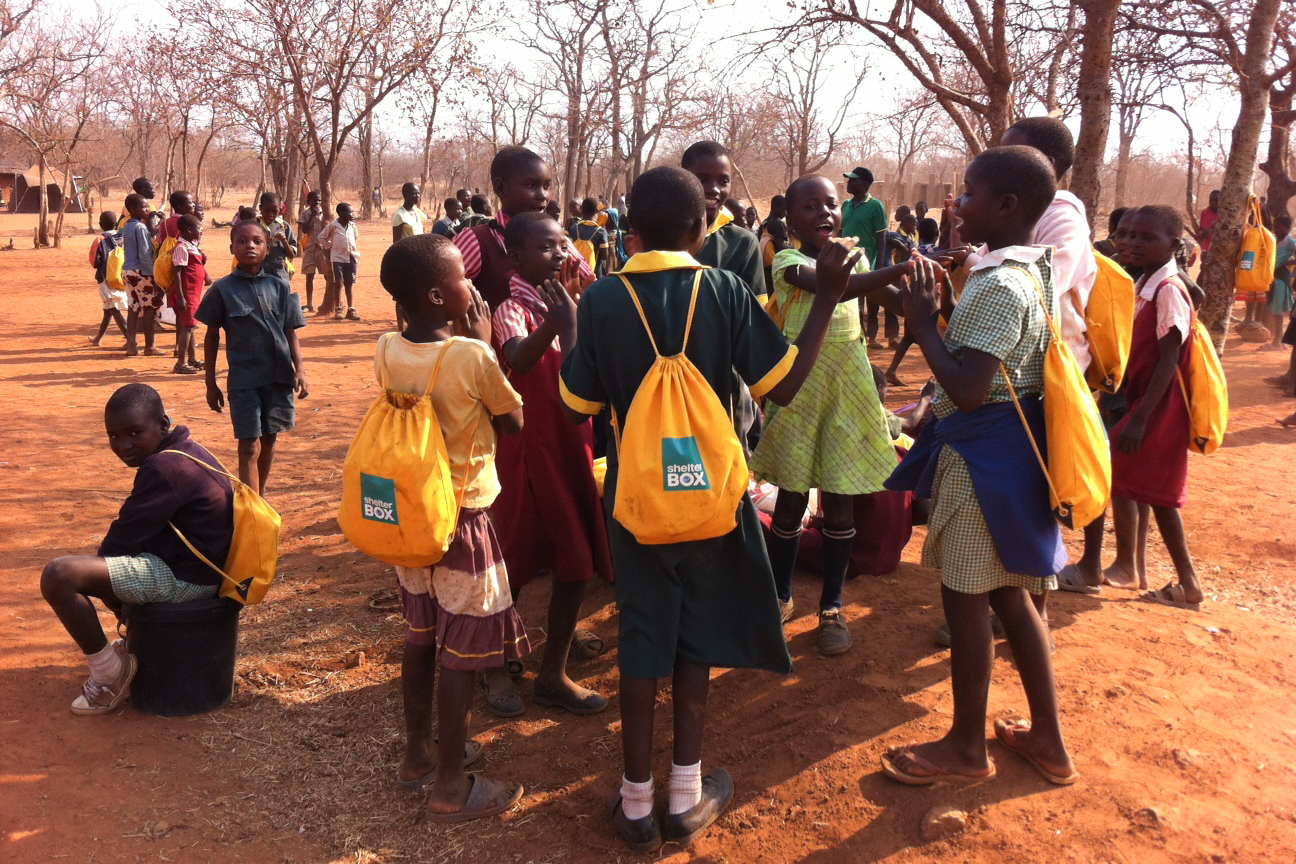 Southeastern Zimbabwe had experienced the worst flooding in 40 years after a fractured dam caused over 20,000 people to abandon their homes. ShelterBox responded in 2014 and helped for over six months, sheltering families and support their children's education.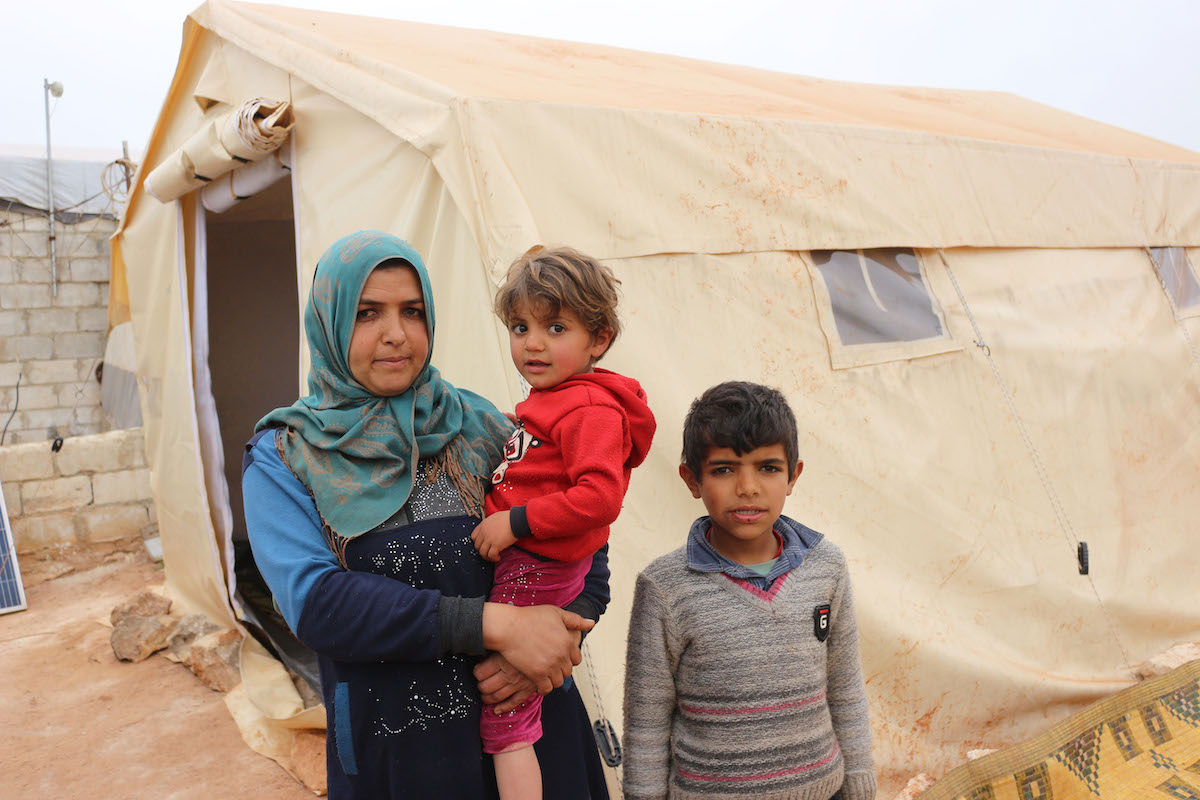 Displaced families urgently need your support.