Your events have the power to do more
---
Whether you're into marathon running or throwing dinner parties, you can do your own thing and transform a fun event with your friends and family into vital funds for ShelterBox.
Millions of families are currently living without proper shelter because of natural disaster and conflict. You can help change this.
Car rallies, cake bakes or sponsored silences – the possibilities are endless. When you fundraise for ShelterBox, you're helping us go to the ends of the world to reach the communities most in need.
Let us inspire you
Stuck for ideas? Don't worry. We're bursting with ideas on how you can help rebuild communities after disaster strikes and create exciting events for your own community too.
Learn about hosting a Shine for ShelterBox event
Request a ShelterBox speaker or equipment demonstration
Read the inspiring story of Tim and Sharon Bridgman
Tell us about your event! Put your details into the form below, and we'll help make your event a success.
Your Own Webpage
---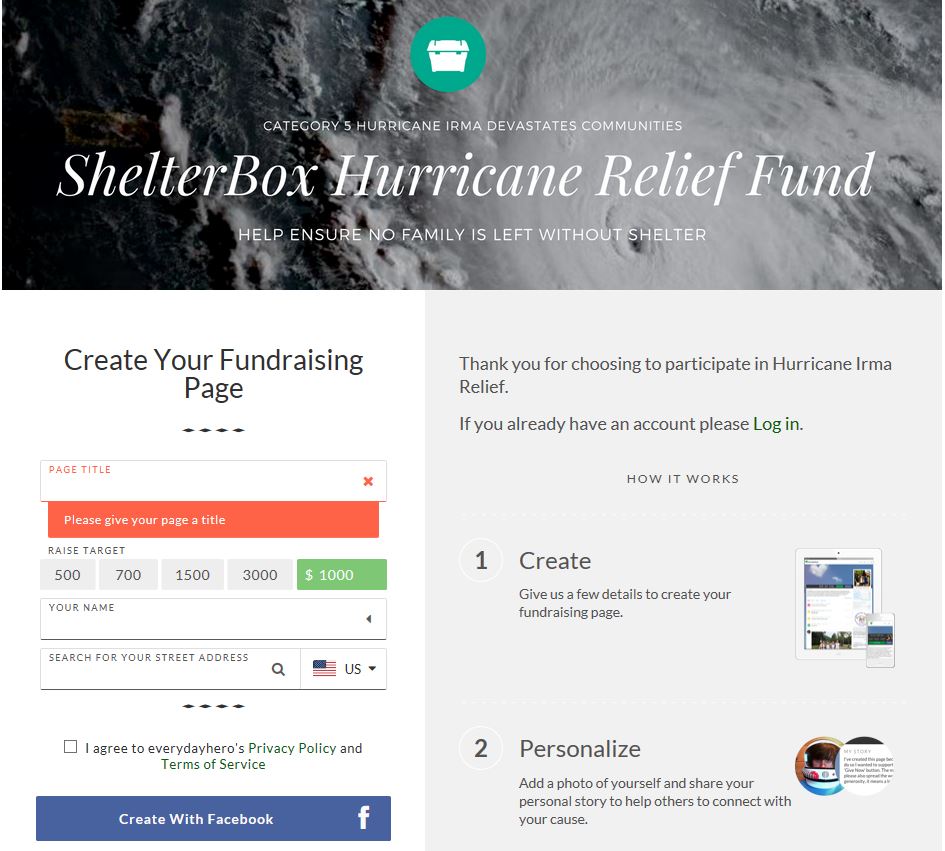 Harness your fundraising power!
Create an online page which allows you to do your own ShelterBox fundraising. Tell your story, set a goal and deliver a campaign via email or social media.
We make it easy to connect with your community and track your progress.
Everything you need in one place.
FOLLOW SHELTERBOX USA:
Facebook   •   Twitter   •   Instagram   •   YouTube
Tell us about your event!
---
We'll send you some collateral, arrange a speaker or help you pay in.