What started out as a peaceful protest in 2011 has since become the longest-lasting civil war on the planet.
Families have been forced to flee with nothing but the clothes on their backs, their homes destroyed and their families torn apart. While the course of the conflict seems to change daily in the headlines, the situation on the ground remains desperate with only a fraction of the displaced population receiving the aid they desperately need.
ShelterBox has been supporting the Syria crisis for eight years, providing 50,000 children, women, and men with life-saving shelter who are displaced by the ongoing war.
In 2018, ShelterBox helped 4,059 families and is currently expanding aid distribution to include 6,910 sleeping mats (mattresses), 3,230 children's winter jackets, 235 insulated baby onesies and 3,649 hat/glove/scarf sets.
At the start of 2018, it was estimated that over 13 million people (approximately 70% of the population) in Syria needed humanitarian assistance.
Due to intensified military activity, heavy fighting and airstrikes, this is a remote response for ShelterBox Response Team members and we continue to coordinate with our partners, Hand in Hand for Syria, ReliefAid and Bahar Organization to help those affected.
Through our implementing partners we've been able to help inspire hope in people who have lost everything.
Meet Fawaz
---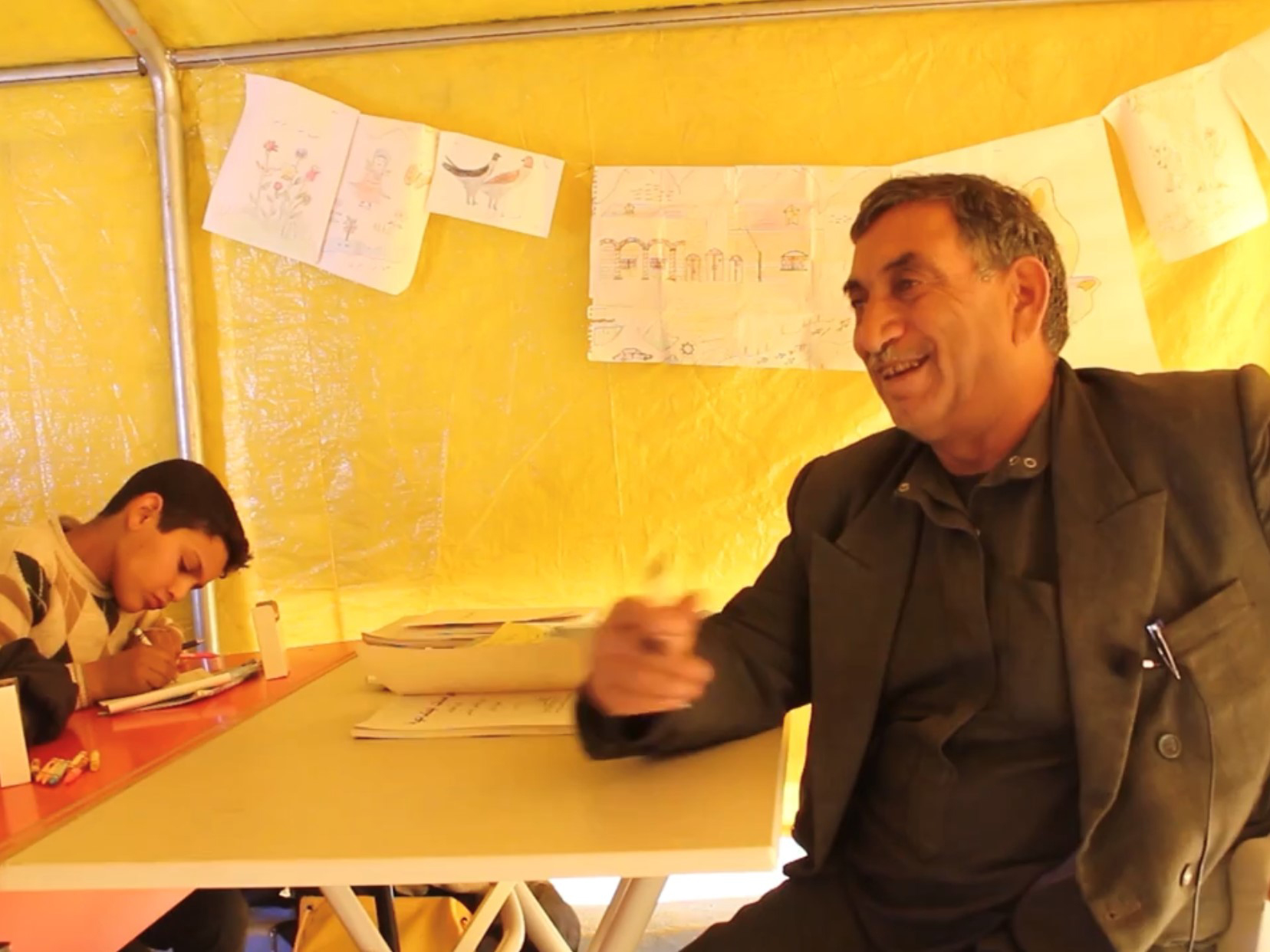 Fawaz started a school two years ago.
"When we came to this camp, I saw that the children weren't studying and there were no schools. I gathered the children in my tent and started to teach them. They had to sit on the ground and write on cardboard.
In partnership with ReliefAid, ShelterBox provided classroom supplies and each child received a backpack of school materials and a solar light, so children can do homework in the evenings.