The past six months have been punctuated by the extraordinary need for the work of ShelterBox.
With 85 million people around the world now displaced because of disaster or conflict, there are more people displaced globally than at any other time in recorded history.
With no end of disaster or conflict in sight, ShelterBox continues to work tirelessly to provide vulnerable people with the emergency shelter and supplies needed to bring protection, warmth, and recovery.
Support from people like you has made a vast difference in the lives of families who lack the basic resources they need to begin to rebuild their lives and communities.
Our aid is more than a canvas roof overhead or a warm blanket to wrap a child in. It's a good night's sleep after what has felt like a nightmare. It's the only home a family may have for weeks, months, or even longer.
But most of all, it's the promise that the worst is over, and there's a brighter future ahead.
So far this year, we have responded 8 times (3 disasters and 5 conflicts) and provided more than 40 thousand people across 8 countries with emergency shelter and life-saving aid items.
8,327 families were supported with emergency shelter and other essential household items, including tents, tarpaulins, tool kits, blankets, mosquito nets, solar lights, cooking sets, water carriers and water filters.
Responding all over the world
---
We do whatever it takes to support the most vulnerable families affected by conflict and disaster worldwide.
Somaliland | Ongoing Severe Drought
Malawi | Cyclone Idai
The Philippines | Tropical Storm Usman
Ethiopia, Cameroon, Iraq, Nigeria, and Syria | Conflict
Measuring our impact
---
How do we know if we're contributing to the recovery process?
We go back to the communities we helped in the months following a disaster to ask people how they're doing compared to a list of outcomes.
Each response to a disaster or conflict is evaluated separately and we use the results to help influence our future decisions and how we make improvements with our disaster responses.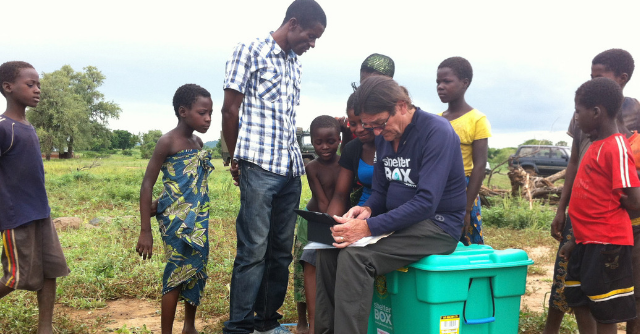 Monitoring and Evaluation 2019
99% of female beneficiaries in Cameroon felt safer in their shelters because of solar lights
80% of families interviewed in Lombok said emergency shelter helped them return to their land
95% of families interviewed in Somaliland used filters for safe drinking water
*Data taken from responses evaluated throughout 2019.
2019 Highlight
---
Meet Grace from Malawi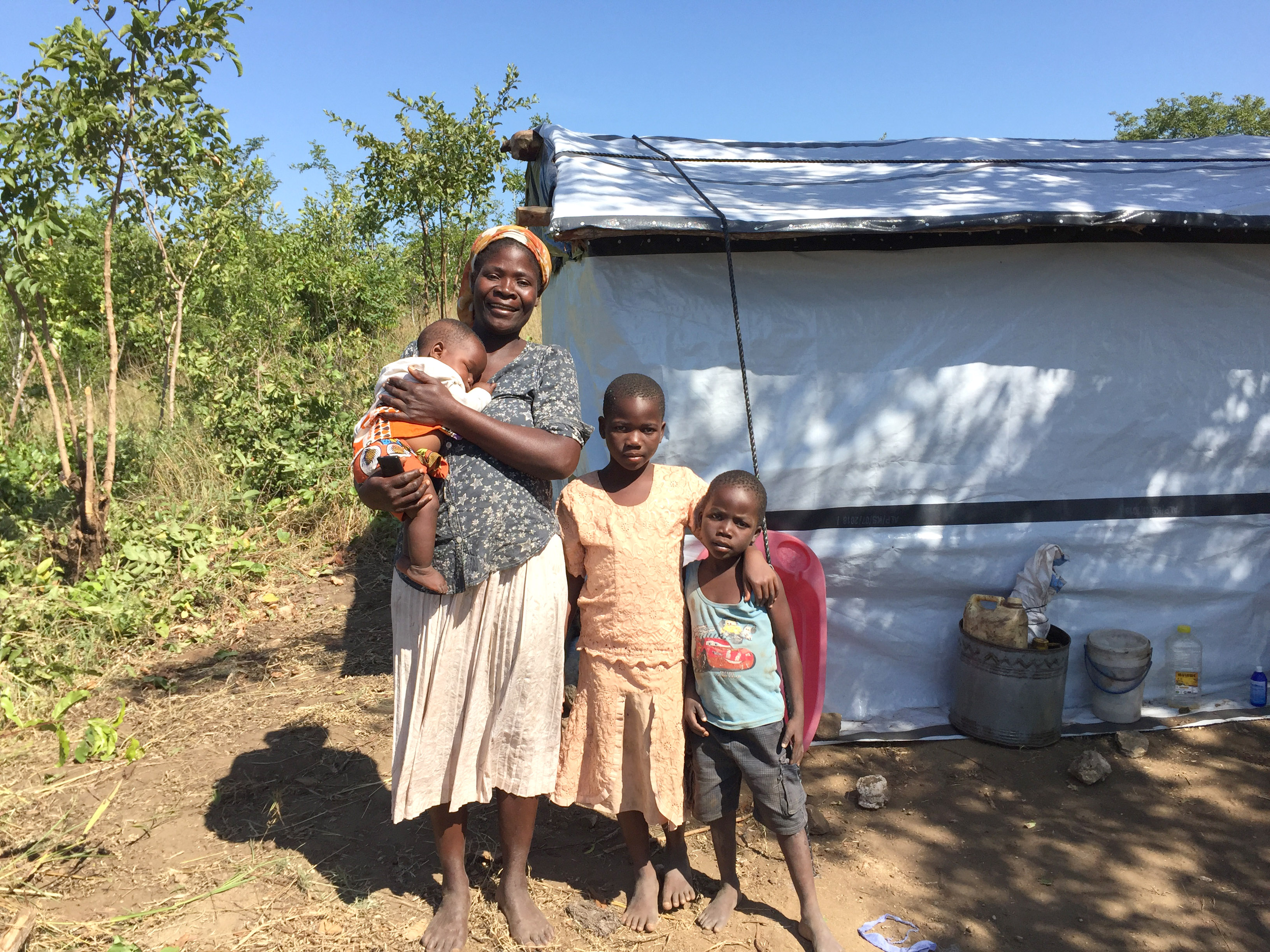 In March this year, Tropical Cyclone Idai formed an enormous, rotating helix of violent winds and torrential rainfall over the Mozambique Channel. Cyclone Idai made landfall on March 14th, affecting millions and leaving a path of devastation across Mozambique, Zimbabwe and Malawi. Winds were moving at 120 miles per hour, battering communities with relentless rainfall which washed away roads, bridges and thousands of homes. Over three million people were affected by the cyclone, which has been described by the UN as the worst disaster of its kind to hit the southern hemisphere.
Grace, a 45 year old widower, lived in a village called Chabuka, in the Chikwawa region of Malawi, with her six children. When Cyclone Idai cuased the banks of a nearby river to bust, water flooded her village. In the dead of the night, the water swept away Grace's entire home and everything she owned. She fled with her youngest child, Miracle, on her back. It wasn't just the flooding she was fearful of, "it was very scary, there were crocodiles in the water" she said.
Global Recognition
---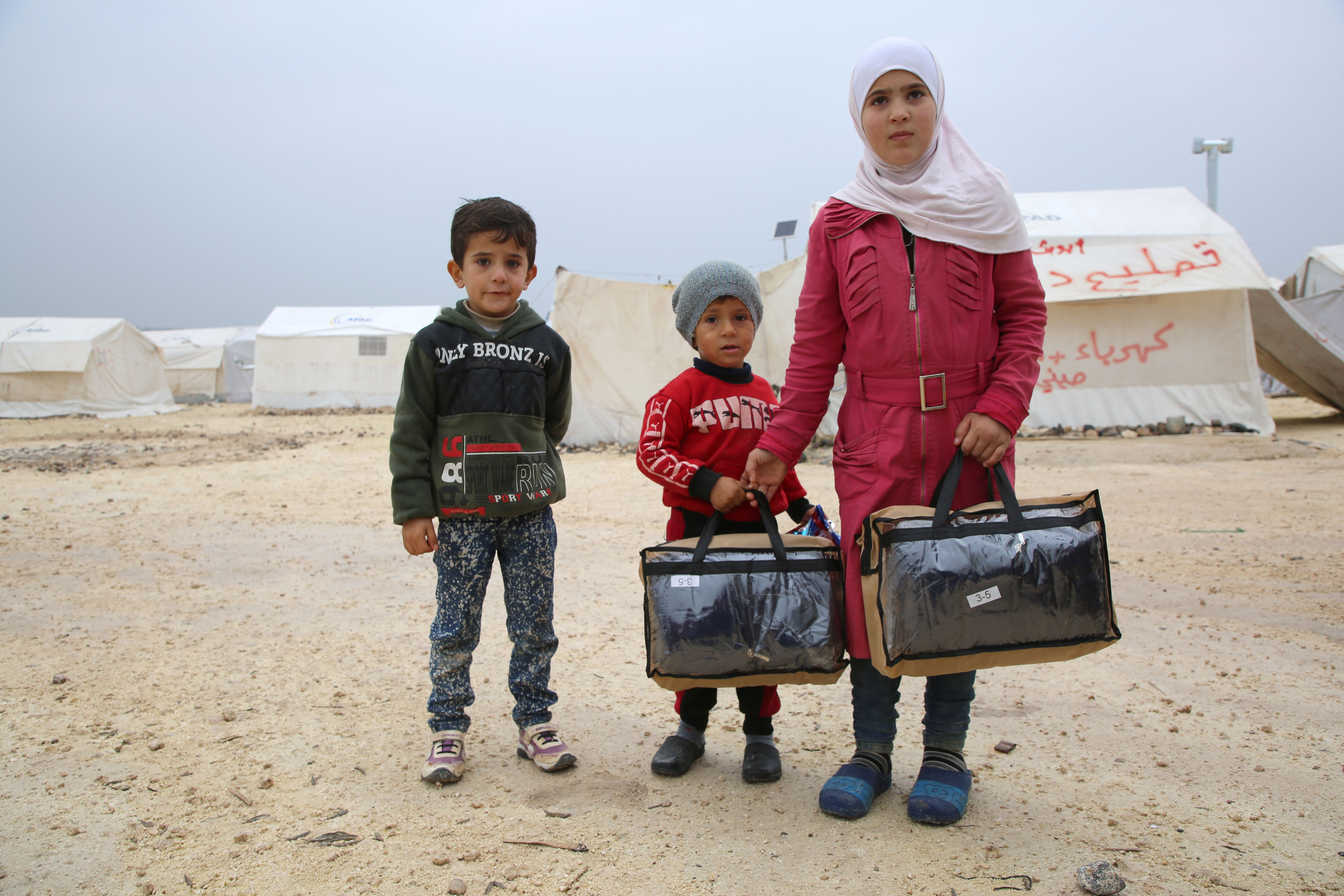 ShelterBox is honored to have been nominated for the 2019 Nobel Peace Prize.
The nomination was a recognition of our humanitarian efforts to help families caught in some of the world's most extreme conflict zones, including the Syrian crisis, the Lake Chad Basin, and in some of the world's largest refugee camps like Cox's Bazaar in Bangladesh.
Our work keeps families together during a time of unprecedented displacement.
This nomination would not have been possible without the dedication and generosity of our supporters, volunteers and partners at home and throughout the rest of the world.
Volunteer & Partner Support
---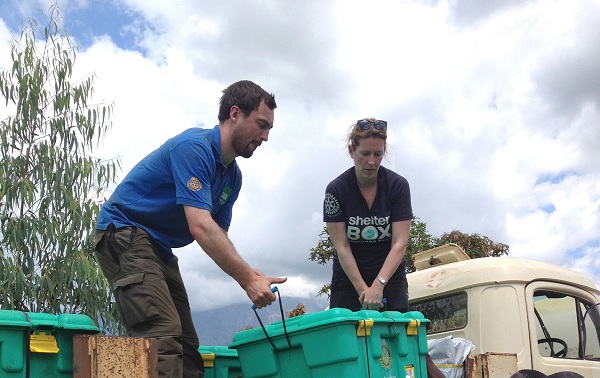 We couldn't do what we do without the amazing support of our partners and incredible volunteers who go above and beyond to help families who have lost so much.
We are proud to be an official project partner of Rotary International. Local Rotary groups and Rotarian's around the world have helped families in almost all of our 10 responses to disasters.