ShelterBox USA Conference 2023
Building Tomorrow Together
When: Friday, June 9 – Sunday, June 11
Where: The Curio Hotel by Hilton, Las Vegas, Nevada
In 2000, ShelterBox was created with the belief that no family should be without shelter when disaster strikes. Together, we have responded to more than 300 disasters in nearly 100 countries and helped more than 2.5 million people to date.
This June, we invite you to join us as we celebrate you, our passionate volunteers and supporters who have made this work possible, and the last 23 incredible years of providing emergency shelter and supplies to displaced families worldwide.
The weekend will feature inspiring keynote speakers, interactive workshops, and opportunities to connect with ShelterBox's most passionate and committed volunteers from around the country. You'll have the chance to engage in lively discussions, share your own experiences and ideas, and gain valuable insights into the future of ShelterBox and our new 5-year strategy.
This will be an incredible opportunity to connect with like-minded individuals, learn new skills, and make a difference in the world.
Mark your calendar and get ready for an exciting and fulfilling weekend of learning, growing, and giving back. We can't wait to see you in Las Vegas as we highlight the transformative impact you have enabled over the last 23 years.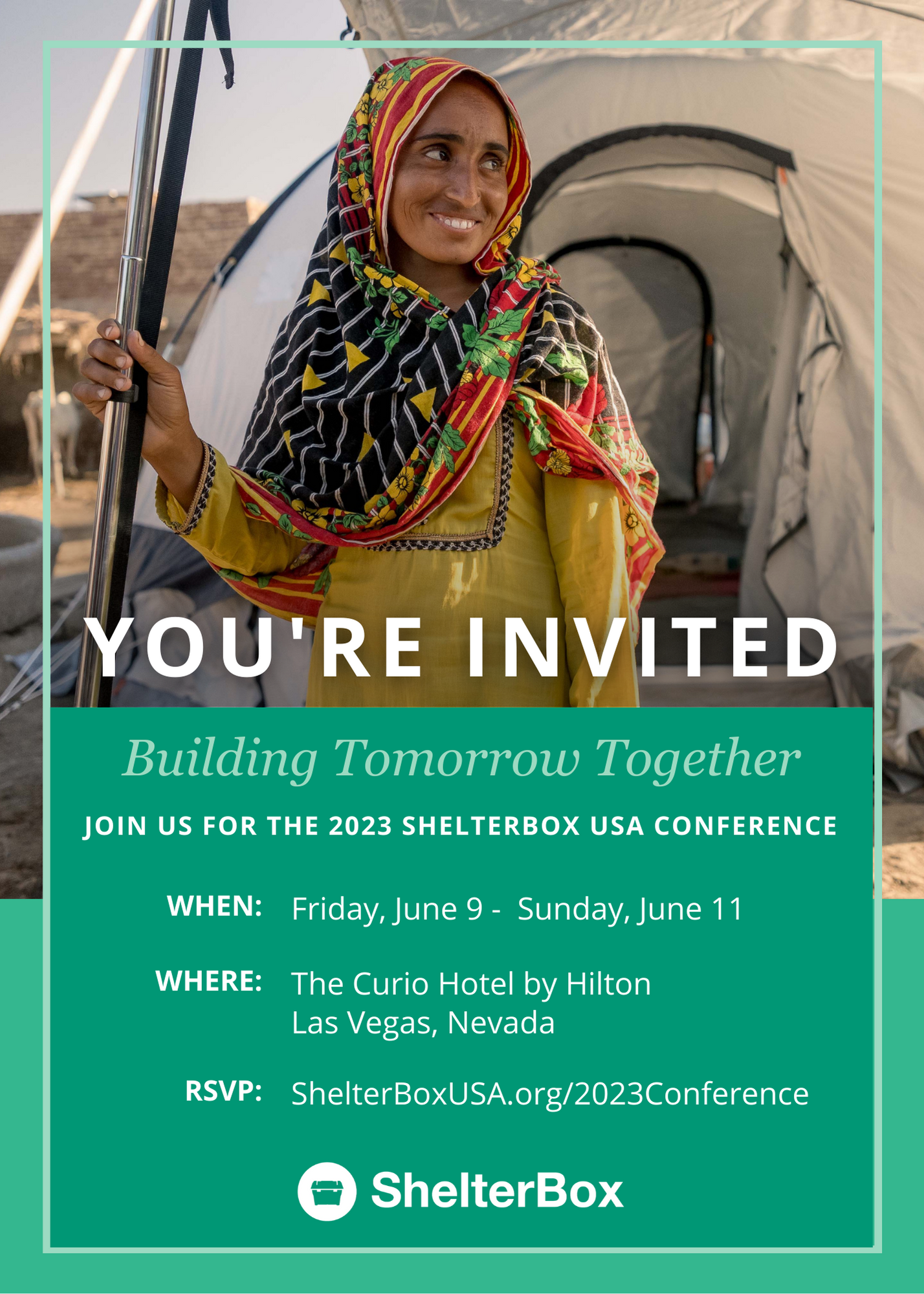 2023 Ambassador Conference
June 9 – 11, 2023
Once registered, click the button below to book your hotel for the event at a discounted rate!