In 2000, ShelterBox was created with the belief that no family should be without shelter when disaster strikes. We are celebrating twenty incredible years of providing emergency shelter and supplies to displaced families around the world.
Together we have responded to more than 300 disasters in over 100 countries and sheltered 1.5 million people worldwide.
On our 20th anniversary, we invite you to join us as we look back at our achievements and celebrate you, our passionate volunteers and supporters who have made this work possible.
We hope you will join us as we share stories and recognize the transformative impact we've made over the last 20 years.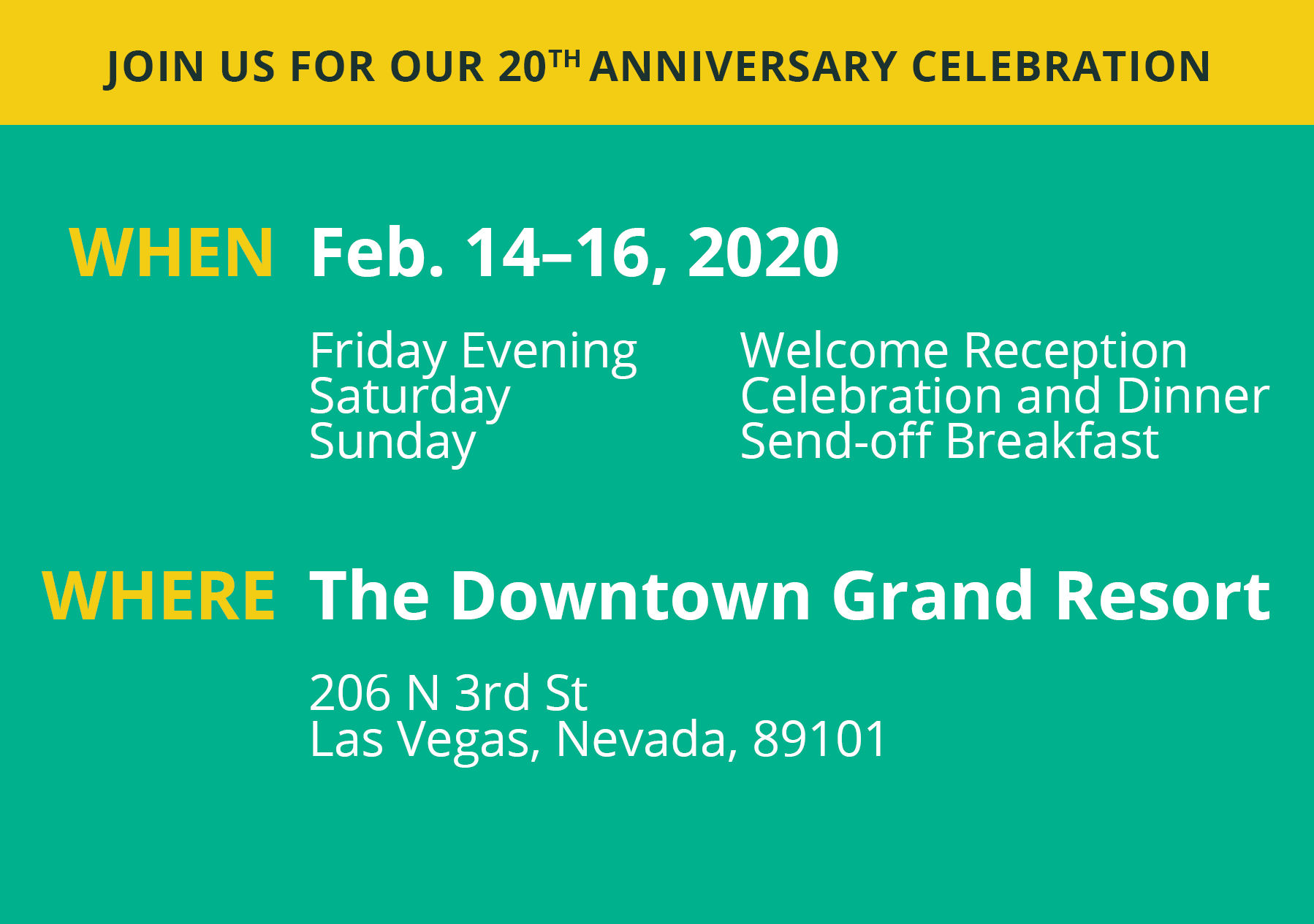 WHAT YOU CAN EXPECT
---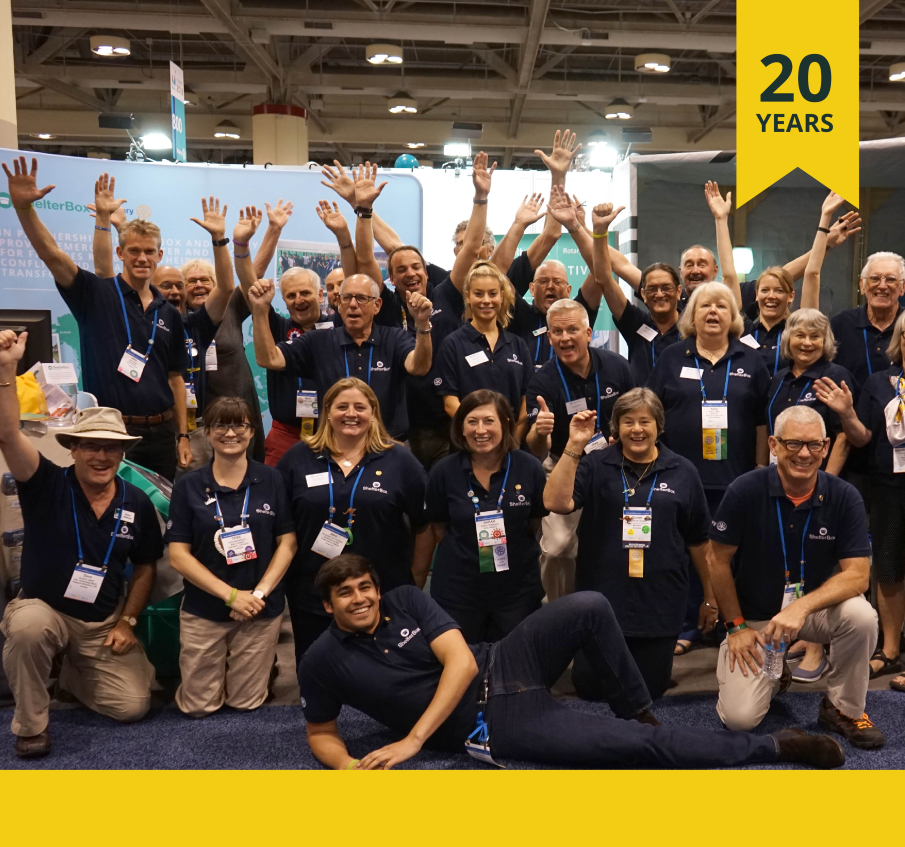 Friday, February 14th
Your travel day. Arrive and check in at your leisure.
5:30 – 7:30 PM – Join us for our welcome reception at Gold Spike's.
Saturday, February 15th
A celebration of the last 20 years of ShelterBox with food, fellowship, inspiration, and educational sessions to lead us into the next 20 years.
8:00 AM – Breakfast
9:00 AM – Hear from ShelterBox USA President
10:00 – 11:00 AM – General Sessions
12:00 PM – Lunch
1:00 – 5:00 PM – General Sessions
6:00 – 7:00 PM – Evening Reception
7:00 – 9:30 PM – Dinner
Sunday, February 16th

8:00 AM- 11: 00 AM – Breakfast, Mission Moments from Ambassadors and SRT's, Closing
*Use group code 200214SHEL (already applied via above link) for special group rate
JOIN US FOR OUR WELCOME RECEPTION
---
Mix and mingle with your fellow ShelterBox friends!
We are kicking of the weekend's events with a welcome reception at Gold Spike. Join us to meet ShelterBox Response Team members from around the country, ShelterBox USA president, Kerri Murray, and your fellow Ambassadors.
There will also be a cash bar available.
Location details:
Gold Spike, Living Room Space
217 North Las Vegas Blvd., Las Vegas, NV 89101
Website: https://goldspike.com/living-room/