Homes and Lives Washed Away
---
When Cyclone Idai tore through southern Africa in March, it separated parents and children, ripped up homes and destroyed livelihoods. 
Thousands of families were left homeless and afraid, urgently needing help.
Our teams deployed to Malawi worked with our partner Habitat for Humanity to provide emergency shelter for families affected the most.
Nearly 2,000 families have received ShelterKits, water filters, mosquito nets, solar lights, blankets, and water carriers. That's around 10,000 people with a place to call home thanks to your support.
Grace's Story
---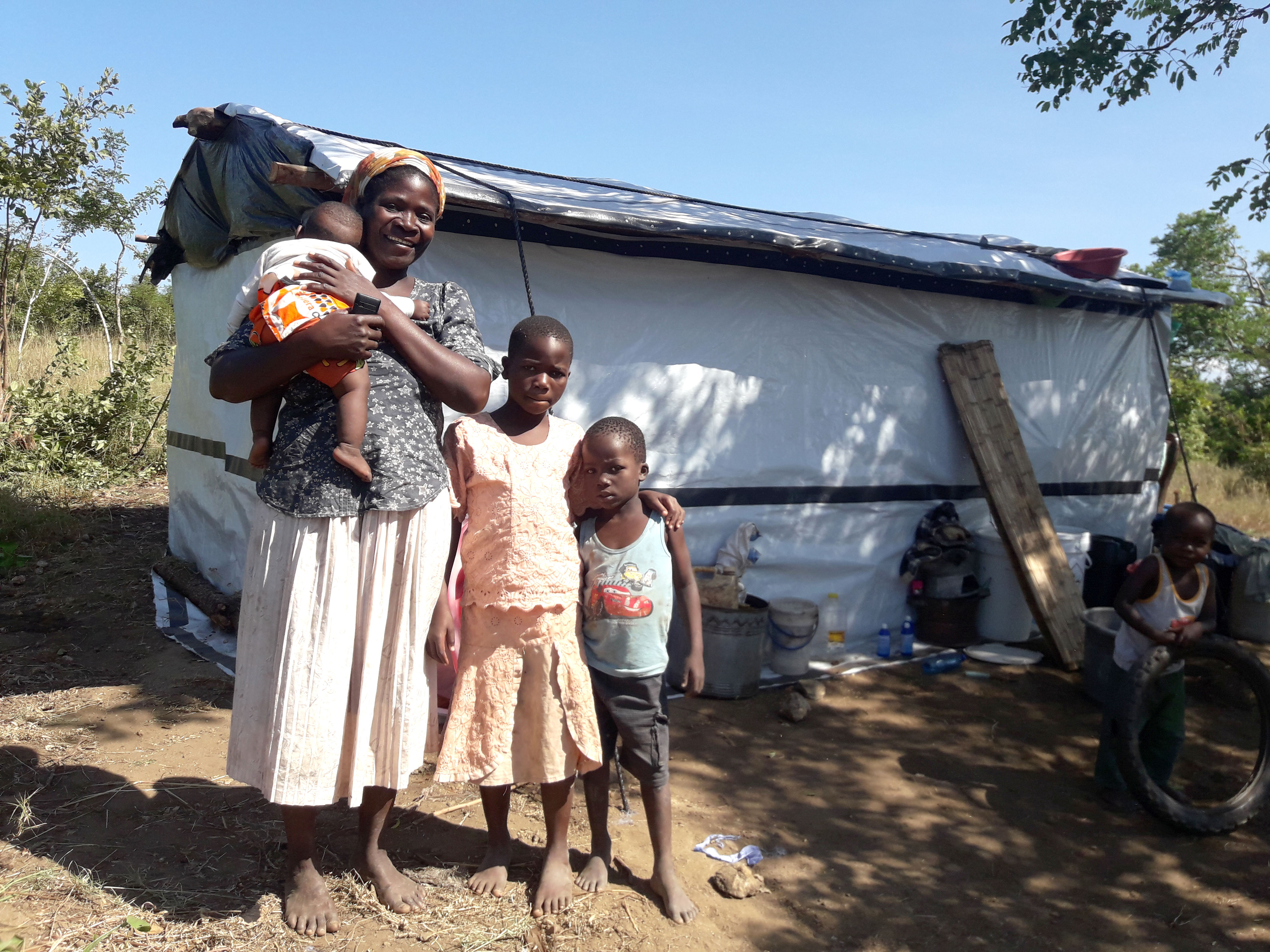 When Cyclone Idai caused devastating flooding, Grace's family was forced to flee their home in a small village called Mwalija, located in a low-lying area of Chikwawa, Malawi.
"We all ran for our lives to the island, we left everything in the house," she said.
They joined nearly 400 other people who also escaped and had to be rescued by boat. They were moved to Kasisi camp and stayed with relatives until she received ShelterBox aid.
"We were very happy to now have our own place to stay," she said, adding that not only did it give them privacy, but also made a difference to their family life. "It means that my husband and I can live together as man and wife again."
About Cyclone Idai
---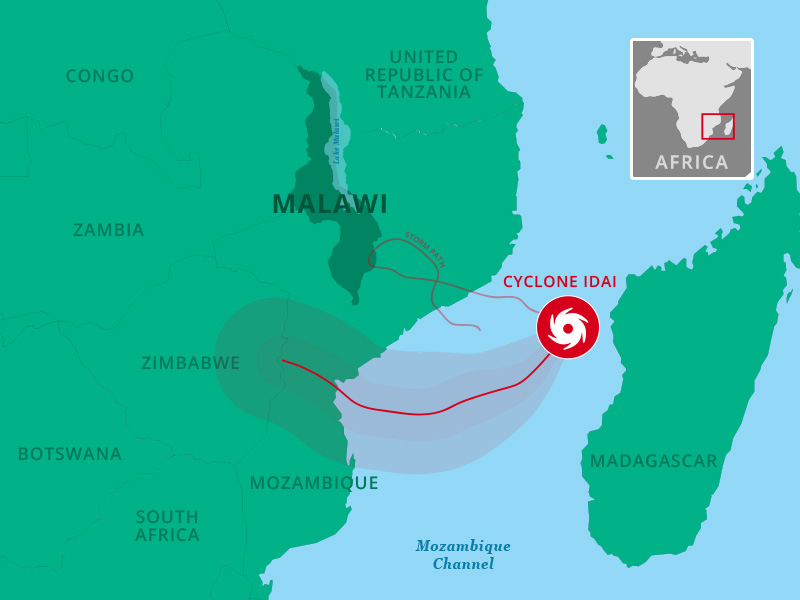 Cyclone Idai made landfall on March 14, bringing winds of over 100 mph and heavy rains.
Downpours had been affecting the region for weeks prior, causing severe floods. A previous period of severe drought made the conditions worse.
Flooding can be extremely damaging, even life-threatening, for the families that experience it.
In Malawi, the flooding devastated land, livestock, and homes. Vast areas are now uninhabitable, leaving families homeless and vulnerable.
Over one million people were affected in the region, and there are fears for further risks to families such as water-borne diseases and malaria.
Rotary Support in Malawi
---
Rotarians on the ground are often our first point of contact after disaster, and such is the case with this response.
Rotary District 9210 was the most affected district, covering Malawi, Mozambique and Zimbabwe. Our ShelterBox team met with the 9210 District Governor Hutchson Mthinda and Past District Governor Stallard Mpata, both from the Rotary Club of Lilongwe, to plan the response.
We were also in touch with the Rotary Club of Limbe in southern Malawi, which supported a previous ShelterBox response to flooding in 2015.
Since ShelterBox was founded, we have grown from one club's adopted project to Rotary International's only Project Partner in disaster relief. Rotary helps us go further, support more people and access areas that would otherwise be impossible to reach.