Thanks to your generosity, this holiday season will be merrier.  
Whether you gave water or warmth, home or hope, each gift in this shop will make a tangible difference in someone's life. Thank you for enabling this work, and in turn, empowering people across the globe to rebuild their lives.  
For more gifts of impact, browse our online gift catalog!
 Let your loved ones know you made a gift in their honor! Find your gift below, download or print your card & give a gift with impact.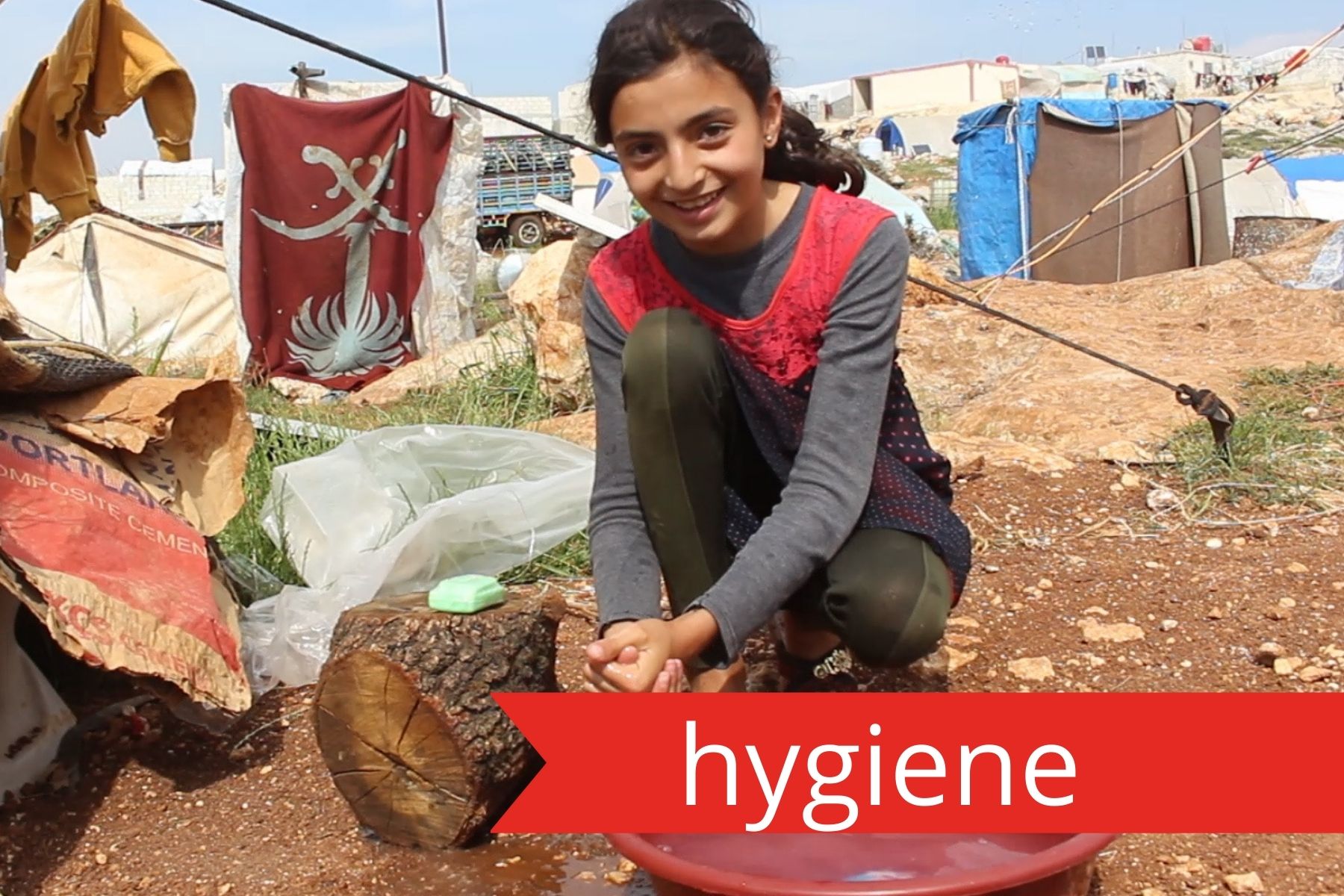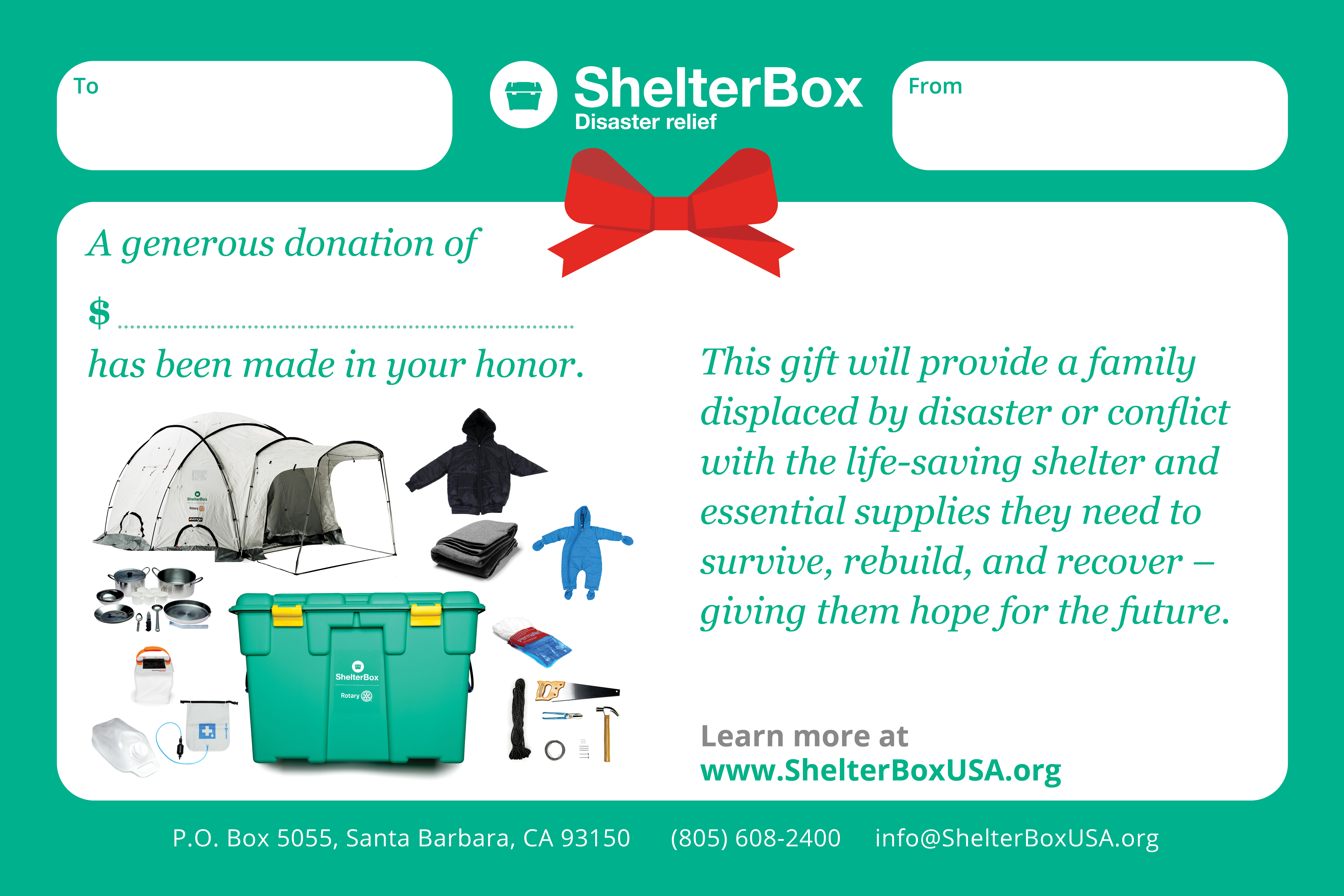 *Items shown are illustrative of the types of aid that ShelterBox provides. Donations fund emergency shelter needs worldwide.
Meet Rihanata. Thanks to donors like you, she now has the shelter and household essentials she needs to support her family in spite of the instability surrounding them.
In recent years, the West African nation of Burkina Faso has seen an escalation in extremist violence and one day, Rihanata, her grandson Issa and his mother found themselves in the crossfire.
"Armed men burst into our village and forced us to leave," she said. "We fled in broad daylight to save our lives."
The tent Rihanata's family pitched in the next village provided little refuge from the harsh rains, leading what few belongings they brought from home to become waterlogged.
"When it rained, we were on our feet, afraid. It was hard because there wasn't even space. To lie down to sleep, we had to fold in four," Rihanata recalled. "So, we were overjoyed when we were given an emergency shelter built by Help with the support of ShelterBox."
With the help of our local partners, we were able to supply Rihanata with a more durable tent, warm blankets and more household essentials that are restoring a sense of normalcy for her family in the midst of such trying times. She is especially grateful for the cook set, which allows her to prepare hot meals, just like old times.
With just a few clicks, you have the power to change lives for the better. For families like Rihanata's, your generosity means the difference between cold, sleepless nights and treasured holiday memories. Thank you for your gift,  it truly means the world to those that need it most.