SHELTERBOX TEAM DEPLOYED
---
After suffering the wrath of Hurricane Irma, the Caribbean was once again being pummeled. The arrival of Hurricane Maria makes this one of the most ferocious hurricane seasons ever recorded.
Some islands – like Barbuda – were evacuated entirely. Others braced themselves for the onslaught. Our teams  moved to higher ground to avoid the risk of storm surges, and stored ShelterBox aid safely, so it arrives in perfect condition to the families who desperately need it.
We are currently coordinating the provision of aid across five countries, including Antigua and Barbuda and the British Virgin Islands.
We have a variety of aid in the Caribbean, so we can tailor our response to best support different communities. On some islands, there will be the natural resources available to quickly rebuild homes with the help of a ShelterKit. Elsewhere, our tents will be the best option – creating a warm, safe home while the long clean-up process takes place.
But it's not just the Caribbean that has been affected by extreme weather. Torrential flooding in Nepal and Bangladesh has left communities in urgent need of aid. Our teams are on the ground in both countries now, but the need is overwhelming.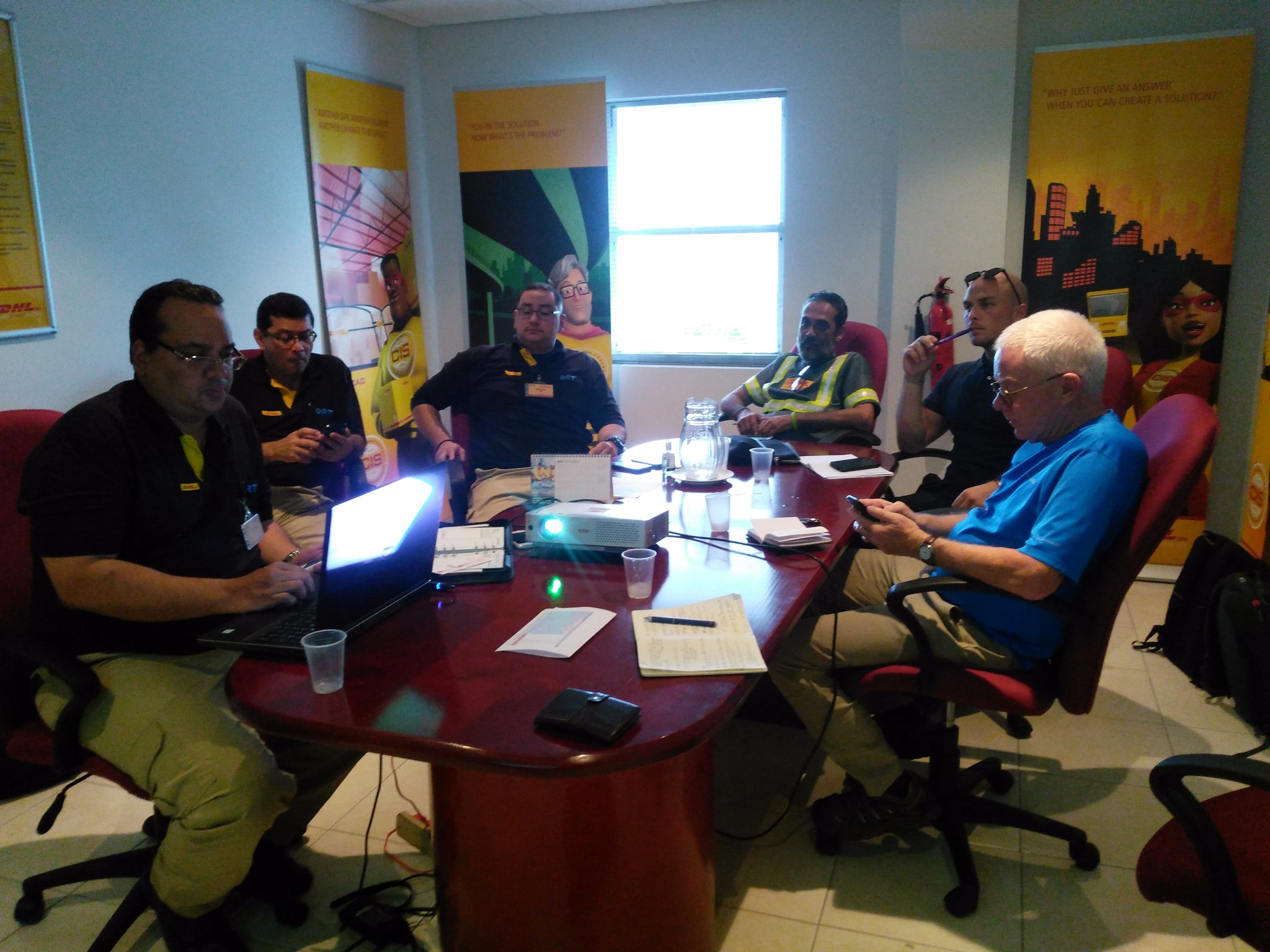 ShelterBox Response Team in Barbados
One of the teams landed in Florida and distributed tents for medical usage in Miami-Dade, similar to the shelter-in-shelter solution provided in Houston following Hurricane Harvey. These tents allow for additional comfort and privacy and help preserve dignity for those displaced.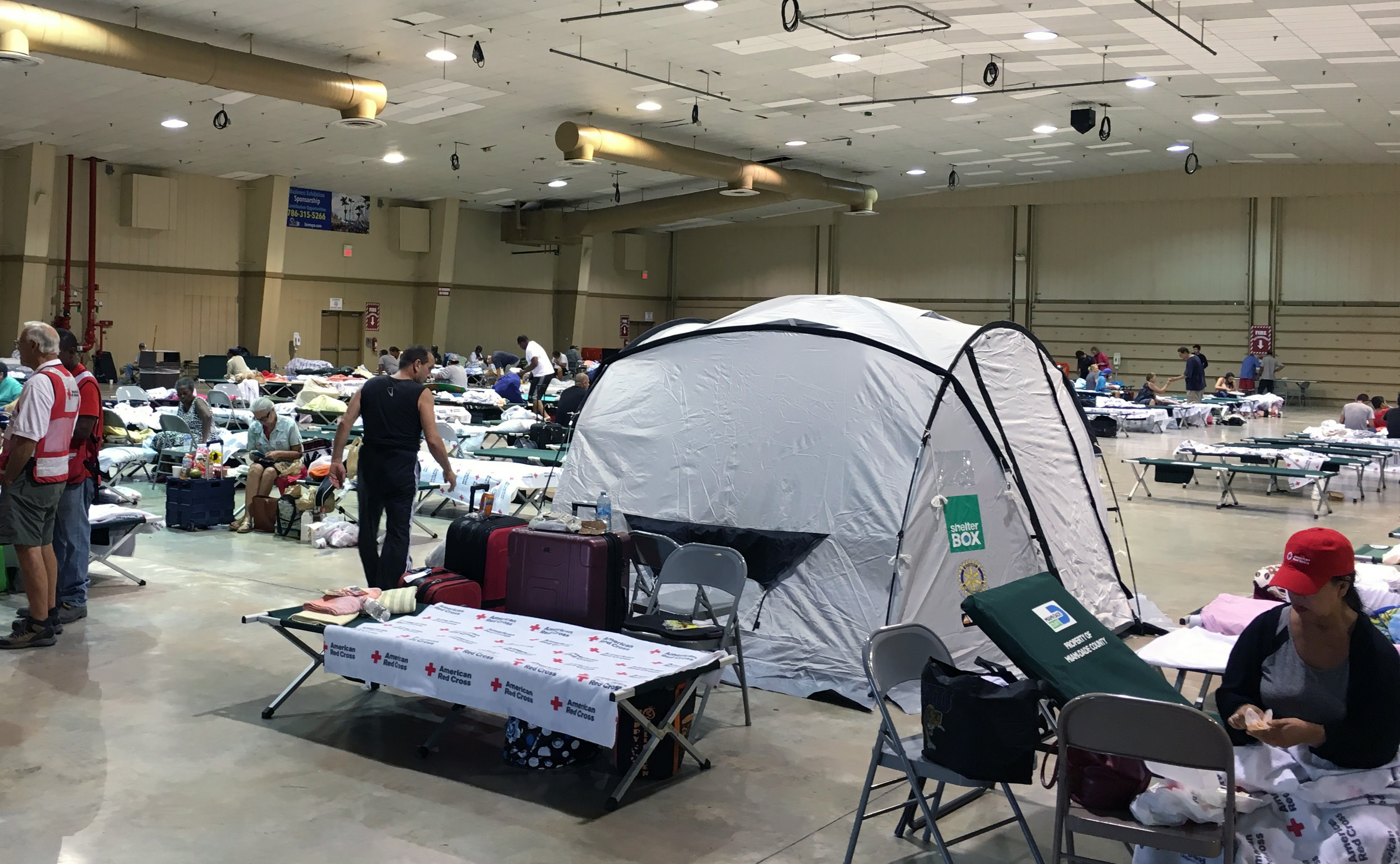 ShelterBox provides space for medical screening and privacy needs in Miami, FL
Charity Navigator lists ShelterBox USA as one of the highly-rated charities responding to Hurricane Irma.
The IRMA/Hurricane Relief Fund has been launched which provides support for all costs associated with ShelterBox's response to Hurricane Irma and other 2017 hurricanes.
The Caribbean was badly battered. The prime minister of Barbuda sadly proclaimed the island was now "rubble." The mayor of the Haitian city of Fort Liberty described the storm as a "nuclear hurricane."
We've supported communities in several of these places before, including Haiti after the massive earthquake in 2010 and Hurricane Matthew, which hit last year.
We also have a strong network of contacts, partners and Rotary connections in the region, who will help us to identify communities in need of support.
HELP AMIDST THE CHAOS
---
There has been devastating flooding around the world. We're working hard to stem the damage and bring back peace to people's lives.
More than 1.7 million people have been affected in Nepal, while a third of Bangladesh is under water. Huge areas of India and Myanmar are also in need of support.
We have a ShelterBox Response Team assessing the situation in Nepal and in Bangladesh right now.
We're working hard with local authorities and Rotarians in both countries to understand how best we can help.
We have the connections and the expertise to reach people in need of shelter following disasters such as flooding and hurricanes, but we can't do it without your help.
Will you support us today to help our ShelterBox Response Teams to go further, to place the right tools in their hands?
Donate today and you can help us build a world where no family goes without shelter.
IRMA/Hurricane Relief Fund – Provides support for all costs associated with ShelterBox's response to Hurricane Irma and other 2017 hurricanes.
In the event that funds donated exceed the cost of ShelterBox's response to these disasters, the excess will be used to prepare for and respond to humanitarian disasters worldwide. This fund is separate from the Hurricane Harvey Relief Fund.
ShelterBox on CNN
---
Air date September 8, 2017