By Hannah Rael – February 14, 2019
Common interests in the outdoors, travel and ShelterBox are the foundation of a life together for two ShelterBox Response Team (SRT) members.
Joshua Mohr and Kara Lapso will be married this May after meeting through volunteering with the organization.
"I'm thankful for how we met because we have a lot in common and a mutual love for ShelterBox," said Kara. "It's very special."
Though they had known of each other for several years through a Facebook group for SRT members, they didn't meet in person until May 2016 on a five-day advanced Response Team training course in Mason, Texas.
"I thought we kinda hit it off and I was following her around," said Josh.
Though Kara was slightly annoyed by his behavior at the time, he piqued her interest after flight delays resulted in a shared leg of their trip home from training.
They sat next to each other and bonded over their interest in camping, rock climbing, and of course, ShelterBox.
Shortly after, working together at Firefly Music Festival to help spread the word about ShelterBox sealed the deal. Kara was smitten.
She was thrilled to find a partner who shared her values and understood why she would spend treasured vacation time going to war-torn and disaster-ridden countries.
The two dated long distance for more than a year before Kara moved from Colorado to Illinois to be together.
With the help of their dog, Clif, Josh proposed last March while on a hike in Ohio. She said yes. When the two tie the knot, several other ShelterBox Response Team members will be in attendance.
ShelterBox is an awesome network of people who are like-minded and motivated to better people's lives and do more," said Josh. "We have met absolutely amazing people from all over the world."
ShelterBox is thrilled that two of those amazing people met each other through a desire to ensure no family goes without shelter when disaster strikes. Congratulations, Josh and Kara!
About Him
---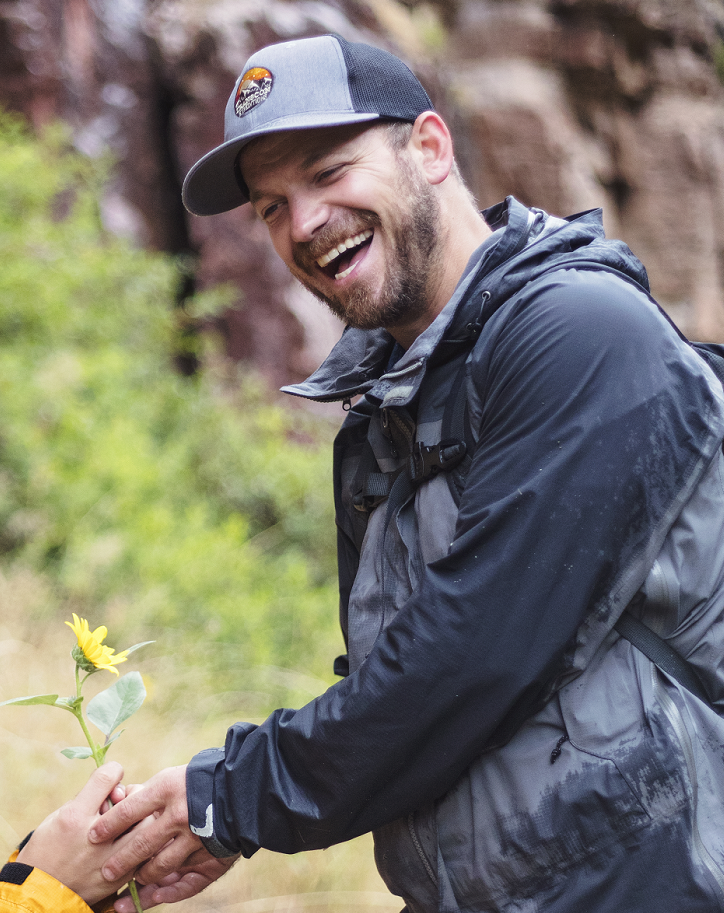 Josh first heard about ShelterBox when he saw an article in Outside magazine mentioning the organization's work and Response Team program. He had been looking for an opportunity to help and give back, so he applied.
After completing SRT training in 2011, Josh's first deployment was to Haiti in 2012. He has deployed seven times, most recently to Bangladesh.
When a 7.8 magnitude earthquake struck Nepal in 2015, Josh decided to run the Cincinnati Flying Pig marathon with a ShelterBox strapped to his back in order to raise awareness and funds for the organization.
He is a festival and camping manager for entertainment company that runs a music festival.
Josh is one of the hardest workers I have ever met. The amount of grueling work he is happy to go through is mind-blowing. He is also the most generous person I've ever met. He is always giving his talents. It's amazing."  -Kara
About Her
---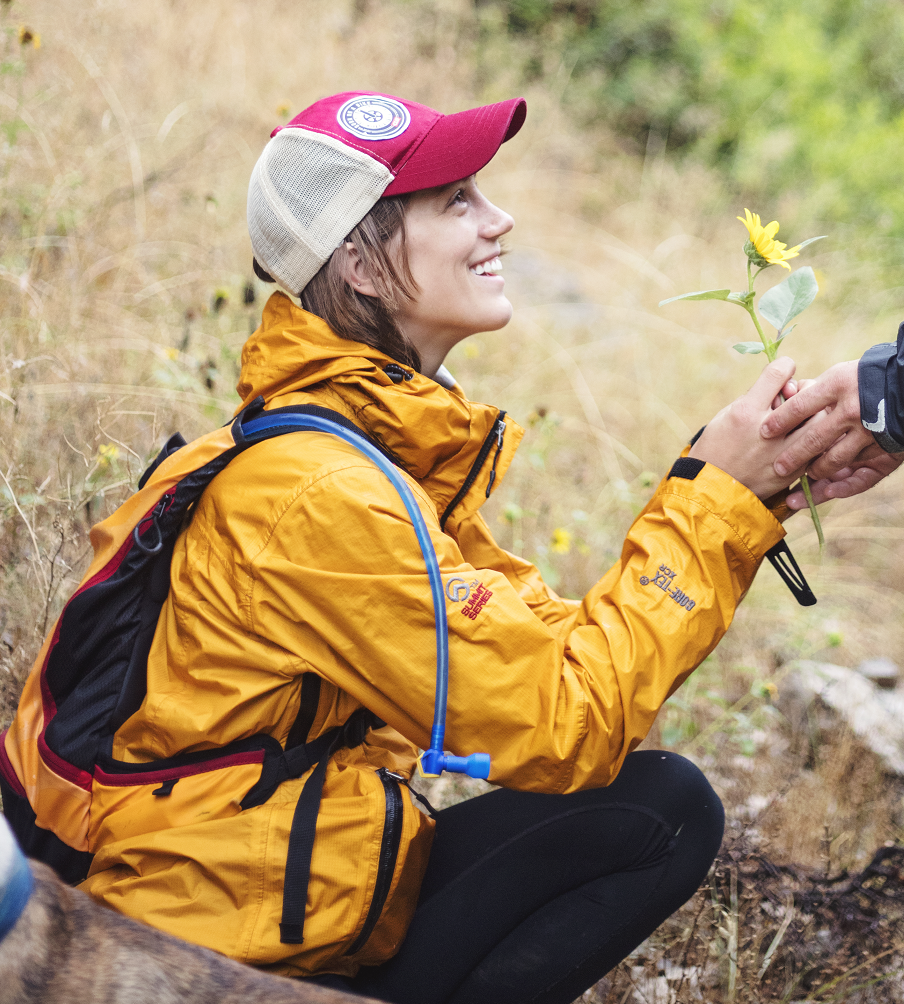 Kara applied to be an SRT after she met a Response Team member in 2012 while she was finishing up her degree in international development.
She appreciated the high level of training and education ShelterBox provides to volunteers before they deploy.
Her first deployment was to the Philippines for Typhoon Haiyan. She has deployed six times, most recently to the Caribbean after hurricanes Irma and Maria.
"There's nothing I'd rather do than support people who have lost everything," said Kara.
She has a master's in social work and manages youth programming at a rock climbing gym.
Kara is the most caring person I've ever met. She taught me what truly being empathetic means. Seeing how she interacts with people of any race, gender, social status – she truly cares about every single person on this earth." – Josh
FALL IN LOVE WITH SHELTERBOX
---
Sign up below for our monthly email newsletter and learn why volunteers like Josh and Kara are so passionate about our work.