Kathleen Pierz is a ShelterBox USA Ambassador.  Based in Colorado, USA, she has a real passion for taking photos no matter where she is.  She has decided to combine her passion for ShelterBox and photography to raise funds to shelter more families who have been devastated by disaster.
She has opened her portfolio to the public with the ability to purchase a digital download and 100% of the purchase going to ShelterBox.
To donate, visit the link below, select a photo (or many photos!) from the collection. For a donation of $20.01 each you can download the photos of your choice.  If you'd like a photo of something in particular and don't see one there, you can contact Katheen directly ([email protected]) to see if she has the type of photo, subject you are looking for and she will add it to the site.
Use this link:  https://fotopia.smugmug.com/ShelterBox-Fundraiser/n-9mc8z9/
These photos were selected for use in your home or as gifts.  These downloads are for your personal use only.  They may not be used for commercial purposes, and Ms. Pierz retains all the rights to these photos.  Once you have the downloads you want, you may have them printed on the many types of products offered on photo sites including (not a direct endorsement):
Canvassdiscount.com
Shutterfly.com
Costco.com
And many other sites…
Thank you for your support of the work we do to help shelter the millions of people who have been forced from their homes by disaster.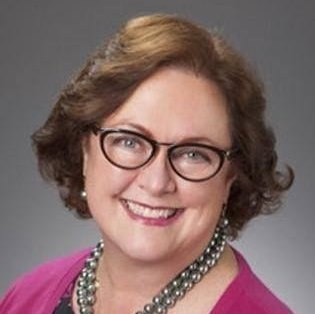 Kathleen Pierz recently retired after a career spent in International Strategic Planning.  She has lived and worked in countries around the world and always had a deep interest in culture and languages.  She spends her free time "sauntering", to paraphrase John Muir, and loves to travel.  Part of the joy of all this wandering is to capture photos that tell the story of that place and that moment in time.  She is fascinated by the detail of places as well as the flora and fauna she finds along the way.  Now that she is retired, she takes over 15,000 photos a year, documenting the world around her.
Kathleen is the president of the Rotary Club of Brighton, Colorado, USA, A Paul Harris Fellow, a published author, and a ShelterBox Ambassador.  She has three grown children and a sweet dog she recently adopted from the Ute Reservation.  In addition to photography, she almost always has a home improvement project going, and is currently finishing the build out on her second camper van. One of the great joys of this kind of travel is visiting friends and family along the way and sort of making up the itinerary as you go along.  She also enjoys cooking, sewing and painting and hopes to find a ceramics studio nearby.    As soon as the pandemic is under control, she plans to hit the road again with her cameras in hand, her dog on a leash and some well-worn hiking boots on her feet.