The purpose of LDS Charities, the official humanitarian arm of The Church of Jesus Christ of Latter-day Saints, is to relieve suffering and foster self-reliance.
LDS Charities and ShelterBox have established a strong relationship that has empowered 30,000 children, women, and men with essential shelter and tools to positively affect the recovery of their families and their communities after disaster.
Because of this partnership, ShelterBox is able to assist more people with emergency shelter aid and other essential household items including tents, tarpaulins, tool kits, blankets, mosquito nets, solar lights, cooking set, water carriers and water filters.
Below are three examples of projects LDS Charities has recently supported to help families who have lost everything in the chaos of conflict.

What is particularly unique about LDS Charities is their support of our work in conflict areas, which are our longest responses, but often fall out of the headlines. Without LDS Charities, we would not be able to provide the space for families to feel safe, to heal, and to start the long road to recovery."

– Kerri Murray, President, ShelterBox USA
Chad
---
Sheltering families escaping Boko Haram violence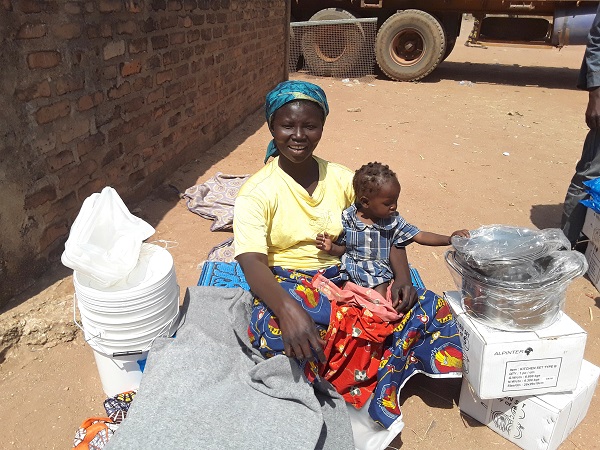 Since 2009, the Islamist militant group Boko Haram has wreaked havoc in the Lake Chad basin of Africa. The violence perpetuated by this group has led to violations of human rights, mass killings, gender-based violence, and the displacement of over 2.4 million people. ShelterBox has been working in this region since 2009 in hopes of providing security and shelter to people deeply affected.
In February 2018, LDS Charities partnered with ShelterBox to help provide essential items for survival to these families. With their help, ShelterBox and our community partner, International Cooperation Action for Humanitarian Assistance and Development in Chad (ICAHD), have been able to support 1,950 families – about 11,750 children, women, and men displaced by conflict in Daboua, Chad.
These families, who are living outside of refugee camps with limited access to aid, are able to receive shelter and critical supplies to rebuild their lives and hope for a future without violence. The support from LDS Charities allows families to stay together, receive emergency aid, and have access to improved sanitation and hygiene.
Harmata's Story
---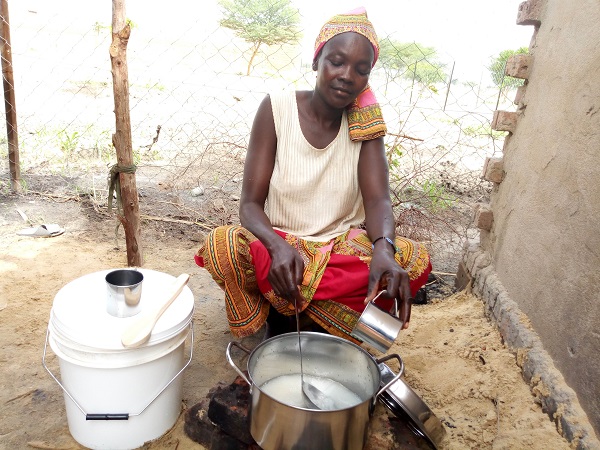 Harmata lives with her six children in a camp for internally displaced families in the Lake Chad Basin. A violent attack forced them to flee from their village.
"If I had stayed, I would be dead," she said. "I didn't have time to take any of my belongings. I was going into the unknown and the most important thing for me was to have my life saved with my children."
After arriving at the camp, Harmata received aid from ShelterBox and implementing partner working inside Chad, ICAHD.
"These items are very useful to me. A child's mother naturally needs household items to be able to prepare food for her children," she said. "As soon as I received the items, I quickly started to put the pot on the fire and prepare porridge for my family. I am very happy with everything I have received."
Syria
---
Providing essential items to families fleeing war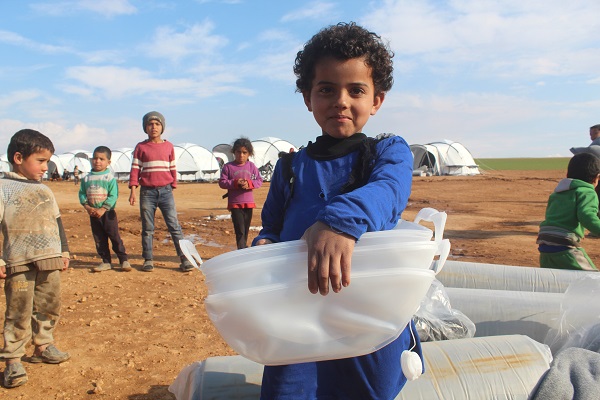 What started as a peaceful protest in 2011 has since become the longest-lasting civil war of our time. The majority of Syrians have been forced to leave their homes in search of a life free from violence and suffering.
LDS Charities supported ShelterBox's work in Syria by helping provide essential items to 1,000 families in Idlib Governant, Syria, which amounts to approximately 6,000 individuals. With the support of LDS Charities, ShelterBox, working with in-country partner Hand in Hand for Syria, has been able to provide tents and critical items such as blankets, mattresses, solar lights, kitchen sets, water carriers, and tool kits to families.
This donation from LDS Charities has helped us reach newly displaced internally displaced persons (IDPs), child-headed households, female-headed households, and families with persons of disabilities. Without this donation, vulnerable families living in this volatile region may not have been able to receive aid.
Abdul's Story
---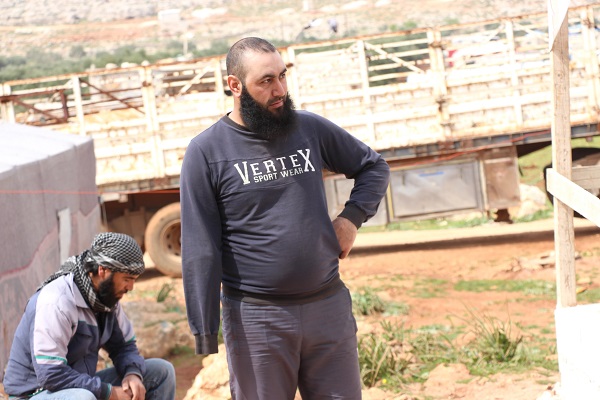 Abdul has been displaced 10 times in six years as a result of ongoing conflict throughout Syria.
He lost his right hand when a tank bomb targeted the home where his family and others were hiding. Without his hand, he could not resume his original job as a tailor when he and his family did get to a safe location.
Because he and his family spent all of their savings on costly housing solutions during the frequent moves, they decided with other families in the area to buy land where they could construct shelters from wood and plastic sheeting.
Unfortunately, Abdul was not able to afford the pavilions for their shelter. Hand in Hand for Syria, ShelterBox's implementing partner in Syria, provided Abdul with pavilions, which resolved their problem.
Now that he has shelter, Abdul's ultimate hope is to get a smart artificial arm so that he can return to his work as a tailor and help improve his family's conditions. After that, he wants to look for a wife and start a family.
Iraq
---
Helping families displaced by ISIS regain self-sufficiencey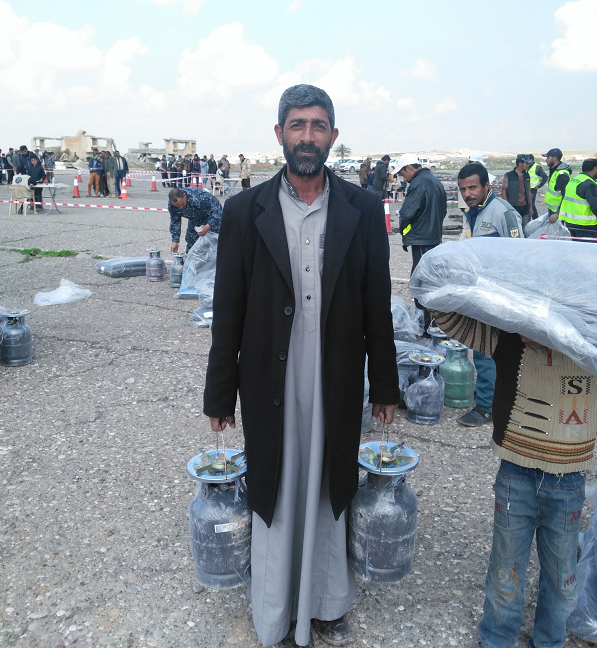 After the Iraqi government launched an offensive to recapture the city of Mosul from the Islamic State (ISIS) and declared the liberation of Mosul in July 2017, an estimated one million people were displaced from their homes.
While some fled to formal refugee camps, others occupied unfinished buildings, schools, or informal shelters. As areas of the city were liberated from ISIS control, thousands of displaced families began returning to destroyed or damaged homes.
With the help of LDS Charities, in 2017, ShelterBox was able to provide 2,000 families with adequate support. LDS Charities partnered with ShelterBox to help alleviate the suffering and insecurity of those in Iraq outside of refugee camps.
In order for these families to feel safe, ShelterBox designed a Sealing-Off Kit that contained essential tools to seal off broken windows, walls, and doors as well as other supplies. We also created the Mobile ShelterKits that included basic necessities for families living outside of formal refugee camps. These included bed sheets, solar lights, water carriers, and other critical aid items.  
In total, ShelterBox was able to provide supplies to about 12,000 individuals who were in need of shelter because of the generous donation from LDS Charities.  These families can now begin the process of self-recovery.