ShelterBox USA raised more than $150,000 at the third annual event, "An Evening to Experience ShelterBox," held Sept. 12, 2019.
We are inspired by the outpouring of support from our local community and their desire to provide shelter, dignity, and hope to families affected by disaster around the world,"
– Kerri Murray, President of ShelterBox USA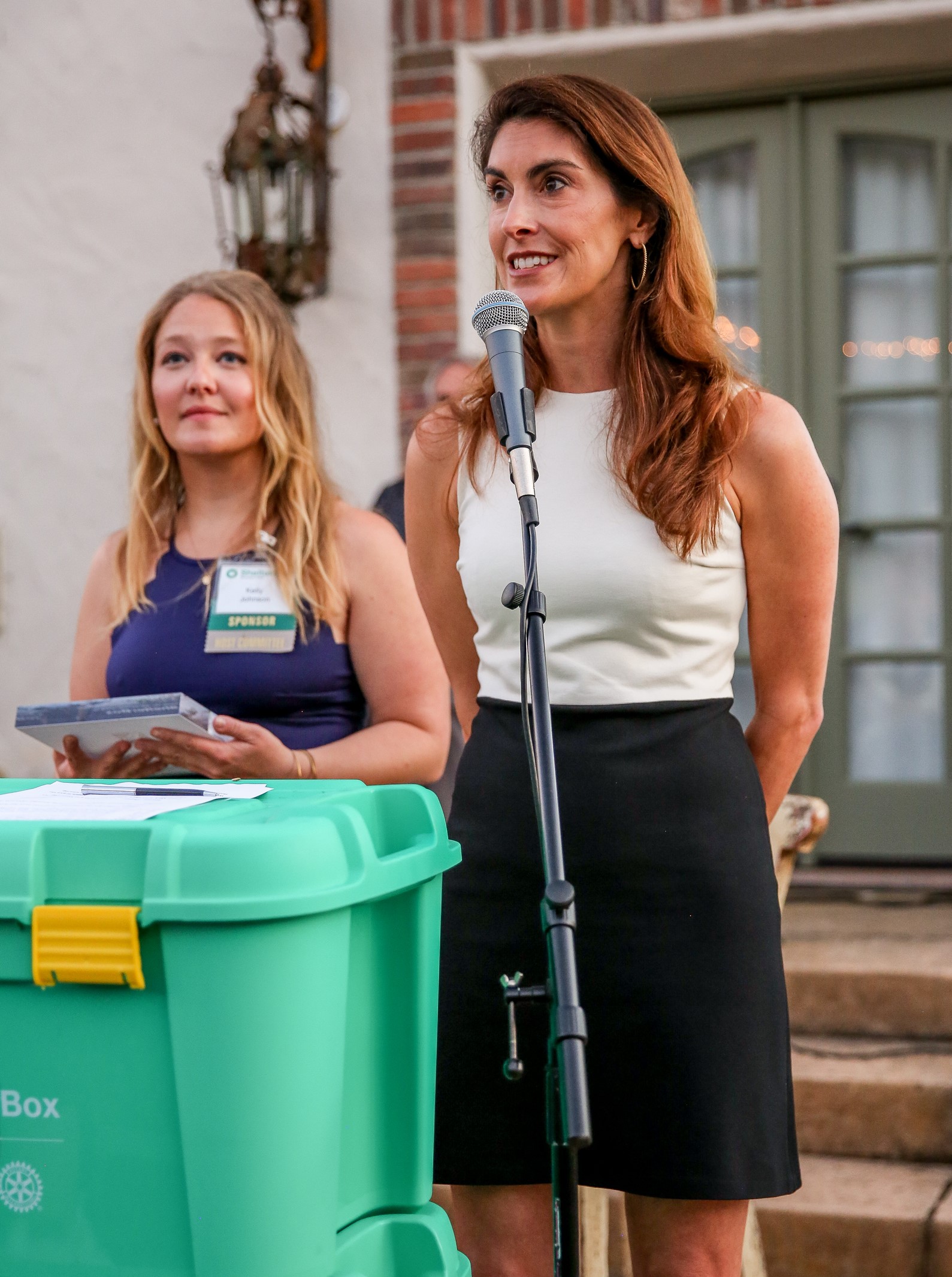 More than 250 people attended the event, hosted at the home of supporter John McGovern in Summerland.
A highlight of the evening was a duet by singer songwriter Kenny Loggins who performed along with vocalist Lauren Cantin and composer and producer Brian Mann. Before singing Loggins shared,
For me what the fires and mudslides in our community did was increase my awareness and ability to feel empathy for people around the world who lose everything in disasters. That is why we are here helping ShelterBox. I am hoping tonight more people will become aware of ShelterBox and the scale of the disasters they are responding to."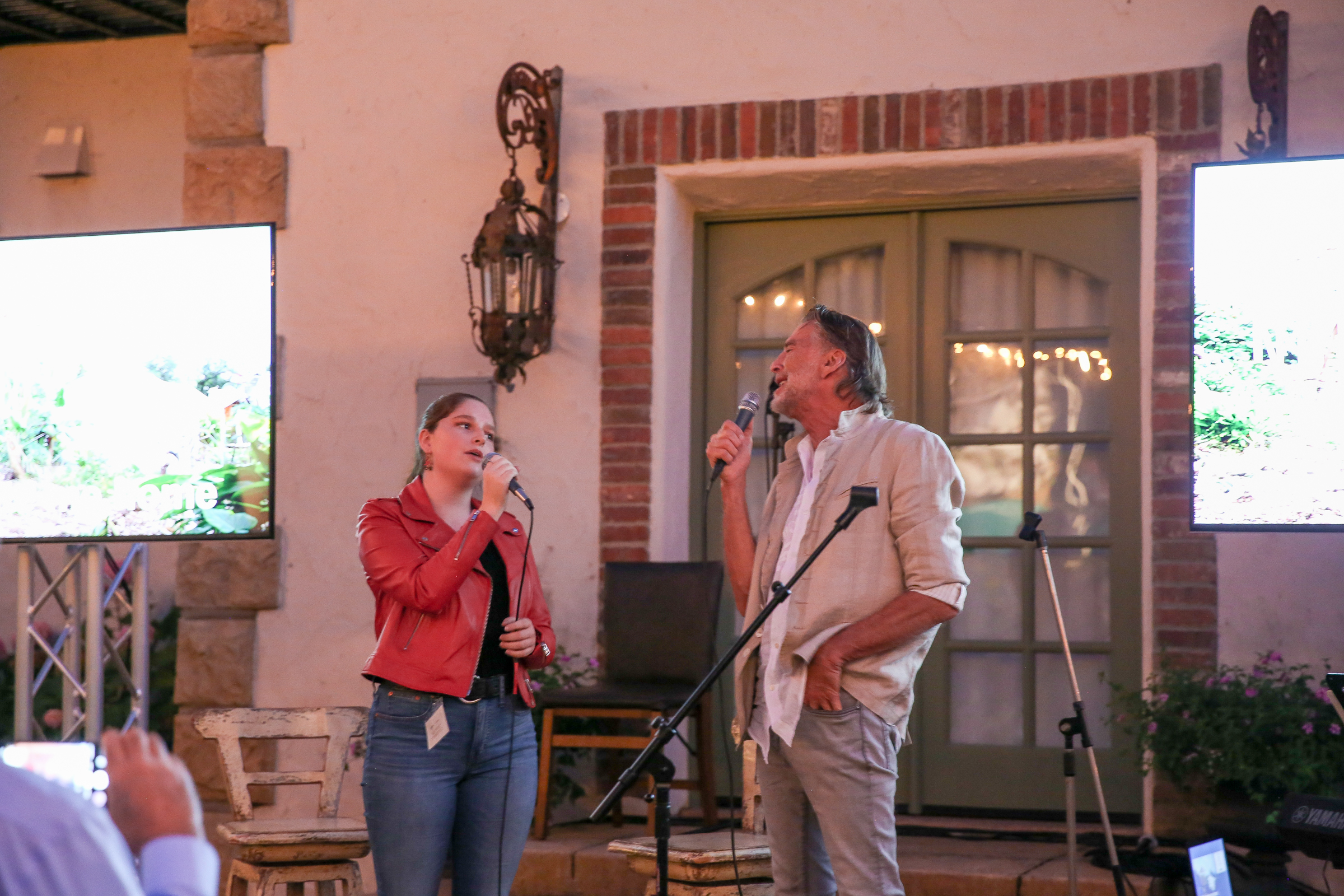 CNN reporter and producer, Paul Vercammen, who also grew up in Santa Barbara, emceed the event. Members of the host committee included Leslie Zemeckis, Emily & Blake Jones, Martin & Kerrilee Gore, Charles Ward, Wade Nomura, John Glanville, Todd Smith, and Erin Spence. Guests included Lauren & Kim Cantin, Tom Reed, Todd Smith, Joe Lambert, Sofia Schuster.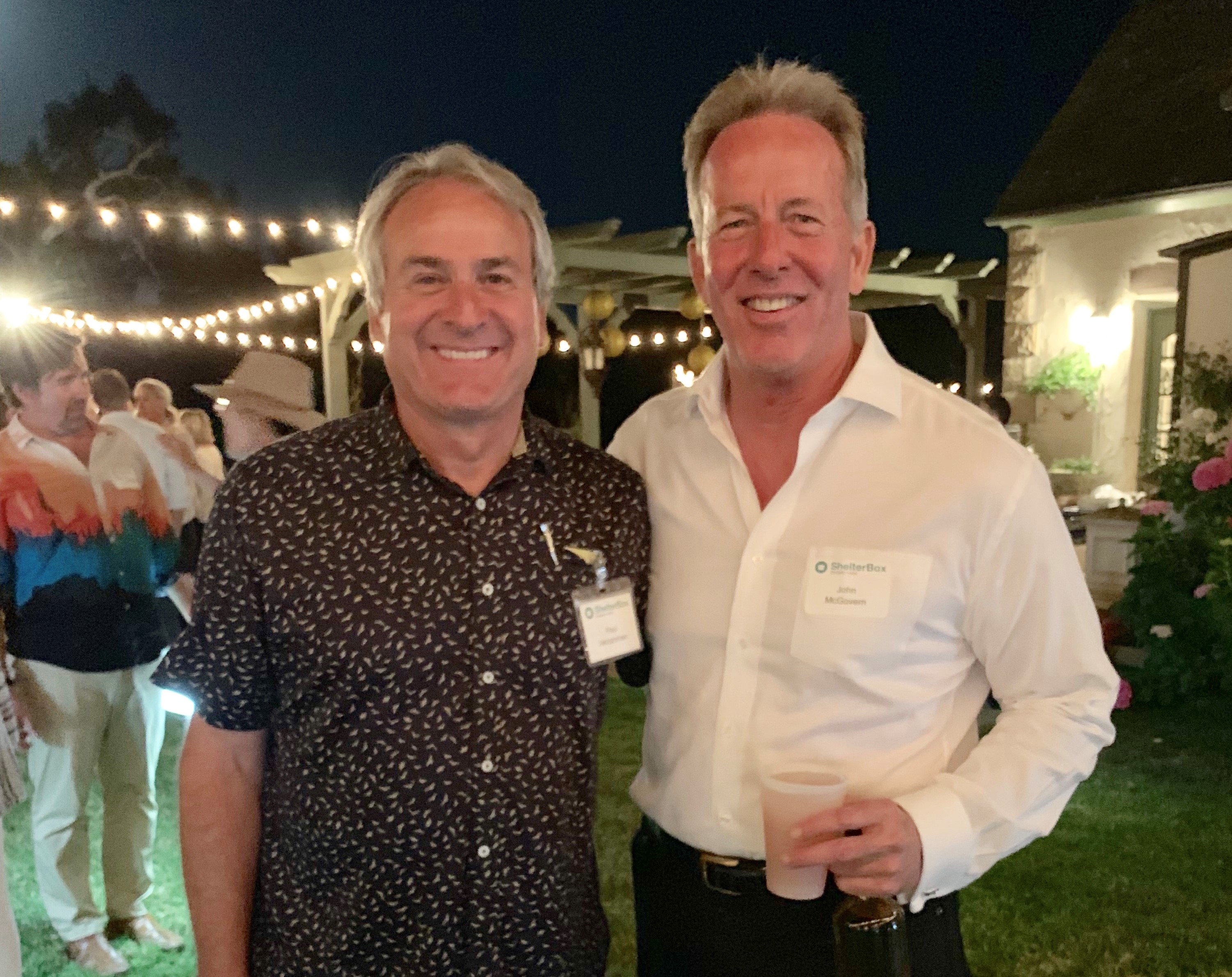 The evening featured interactive demonstrations with ShelterBox tents and equipment. ShelterBox Response Team members who have been deployed around the world were in attendance to discuss how the aid makes a difference in the lives of people who have lost everything after disaster.
ShelterBox provides shelter and life-saving supplies to communities overwhelmed by disaster, including people affected by the recent Cyclone Idai in southeastern Africa. They are currently deployed to the Bahamas to assess the damage caused by Hurricane Dorian and have just finished providing 3,000 families with essential shelter and other aid items in Asunción, Paraguay after months of flooding. ShelterBox is also providing aid to those displaced by disaster or conflict in Syria, Ethiopia, Cameroon, Niger, Somaliland, and the Philippines.
"ShelterBox has its roots with Rotary and it has grown into this incredible organization," Vercammen told the audience. "We are in unprecedented times in terms of natural disasters. This is such a hands-on, perfect way to help."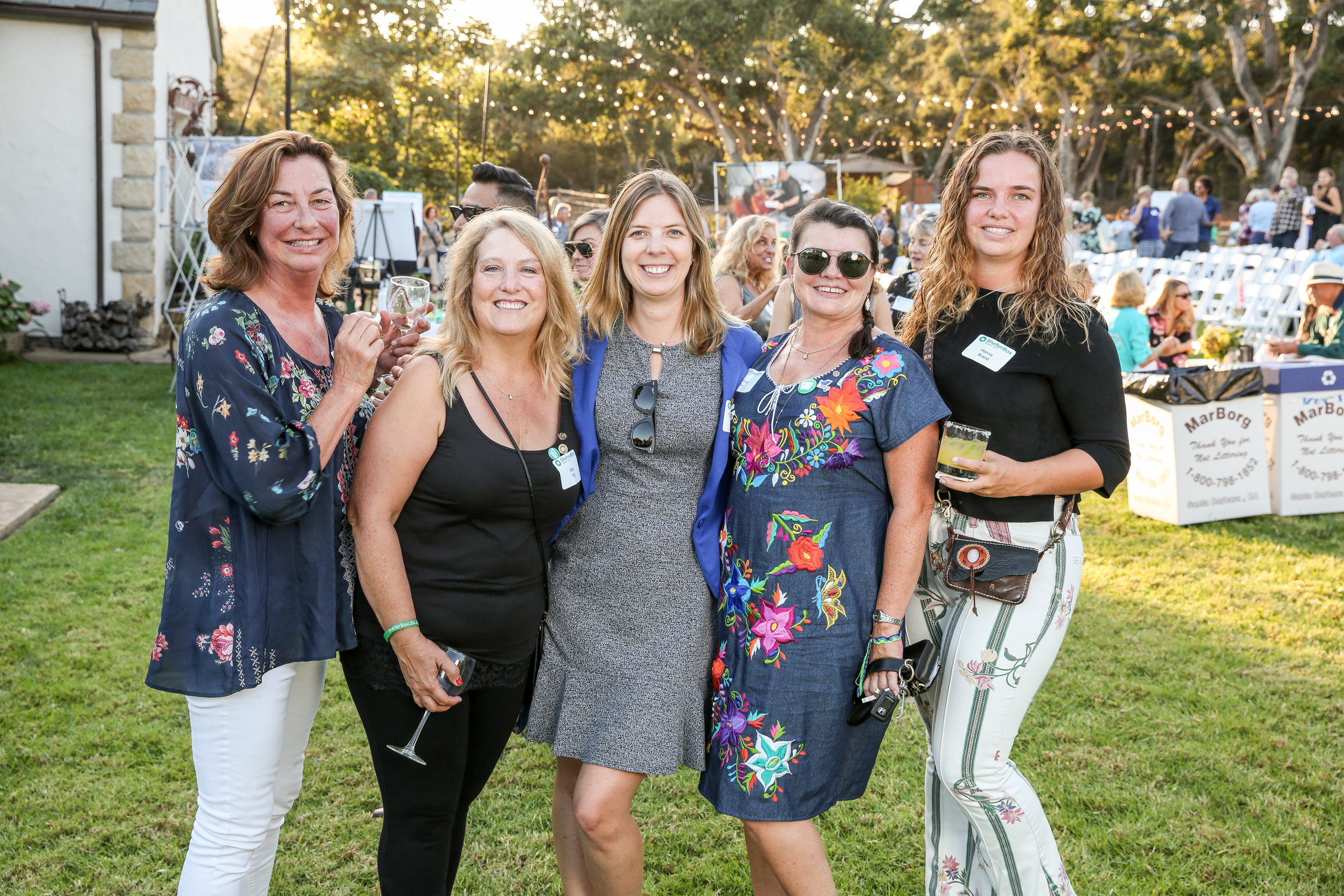 ShelterBox is the official Project Partner of Rotary International in disaster relief. Rotarian's are often the first point of contact for the ShelterBox Response Team when they arrive in a country that has been devastated by a disaster. They also help in fundraising and volunteer projects.
Eric Schalla accepted the Community Partner Award on behalf of Tri-Co Reprographics and their longtime support of ShelterBox. After serving in the U.S. Marines Corps, Eric learned about ShelterBox, which was at the time responding to the earthquake in Haiti and applied to become a volunteer ShelterBox Response Team member. Eric has been a ShelterBox Response Team member since 2012, and he is an active supporter of ShelterBox, serving as a volunteer and donating printing services through his company, Tri-Co Reprographics.
Shelter is more than just a roof, it is a home." Schalla said. "ShelterBox provides a foundation for families and their community."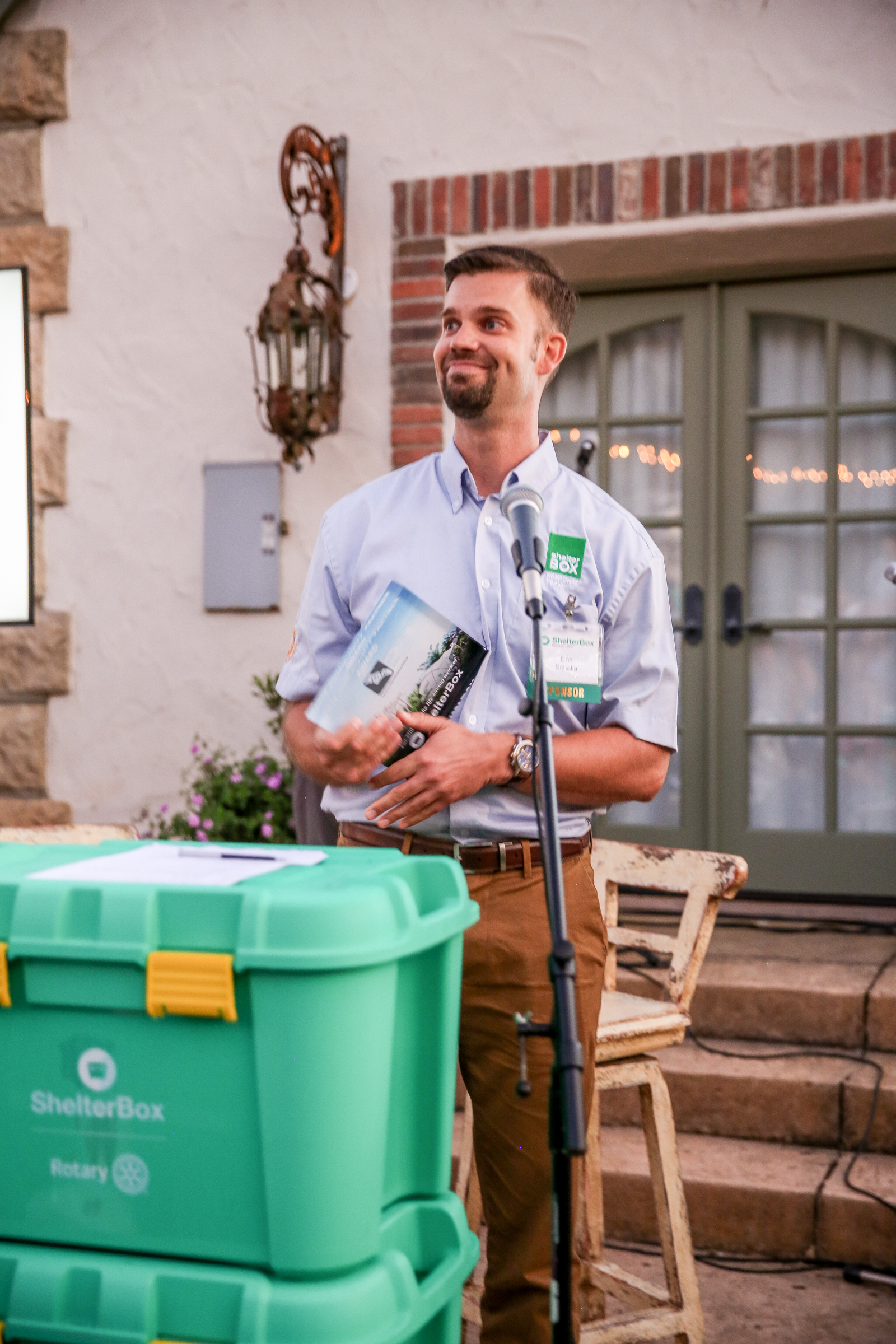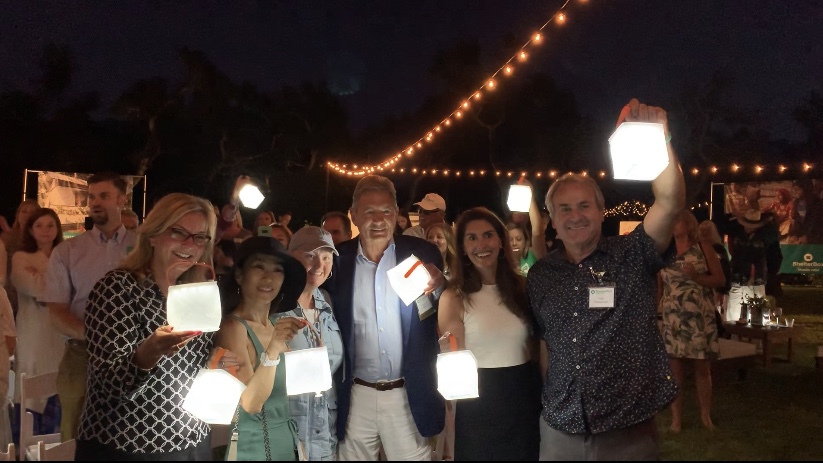 The event cost was largely underwritten by local companies that came out to support the nonprofit. Guests enjoyed handcrafted tacos donated by Sharky's Woodfired Mexican Grill, tequila donated by Código 1530, vodka donated by Goodnight Loving Vodka, and wine donated by Summerland Winery. The event was sponsored by Yardi, Codigo Tequila, Summerland Winery, Tri-Co Reprographics, Community West Bank, Maps.com, Sharky's Woodfired Mexican Grill, Santa Barbara Travel Bureau, and MarBorg Industries.
Yardi, BD, Community West Bank, Santa Barbara Travel Bureau, Tri-Co Reprographics
Volunteers from Yardi, Impact, Cate school and the San Marcos High School AAPLE Academy, assisted at the event.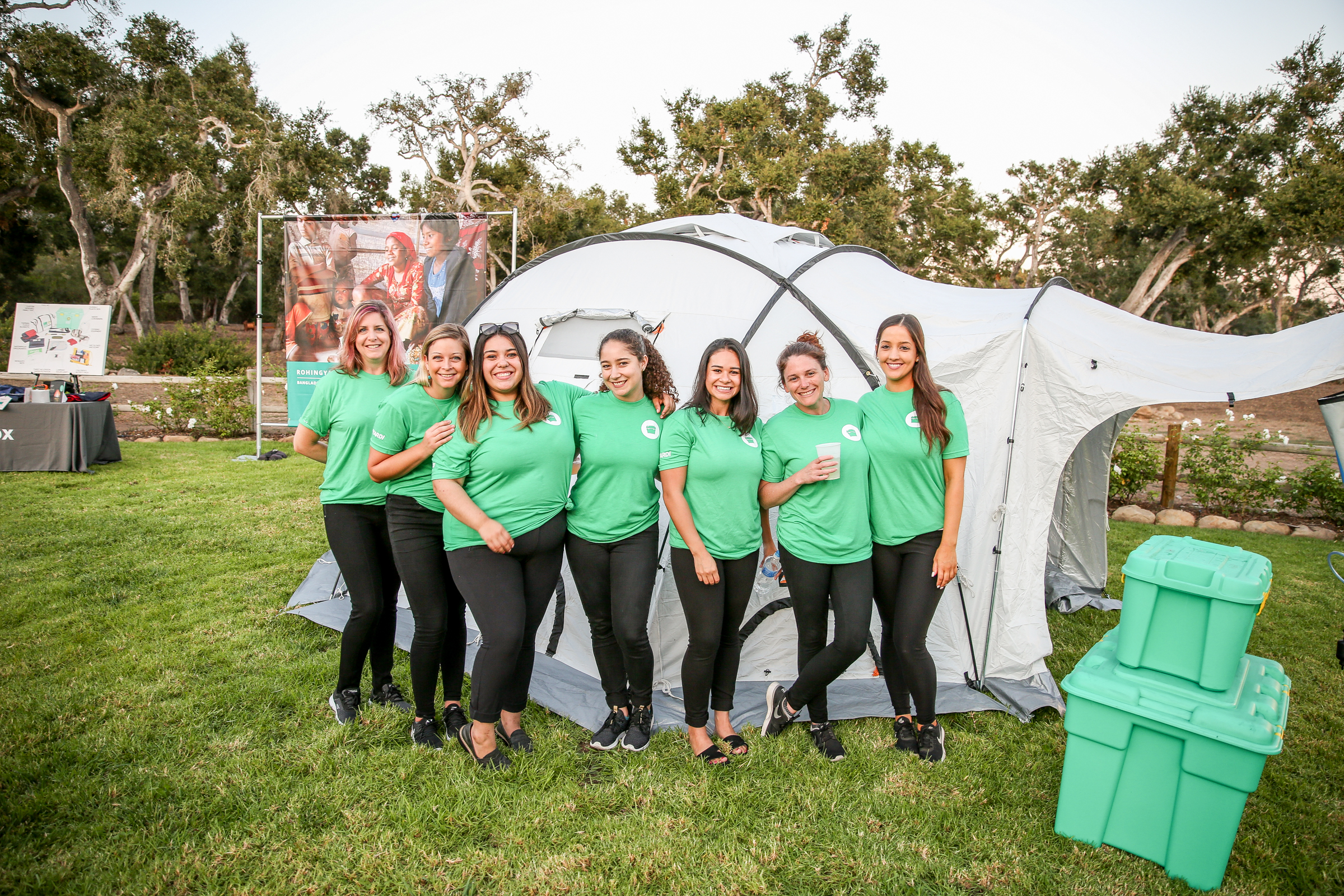 To volunteer, fundraise, or to make a donation to ShelterBox USA, visit www.shelterboxusa.org or call (941) 907-6036. ShelterBox USA is a 4-Star rated charity by Charity Navigator and has a Platinum status from GuideStar. ShelterBox was nominated for the Nobel Peace Prize in 2018 and 2019.