ShelterBox at the Bill and Melinda Gates Discovery Center
---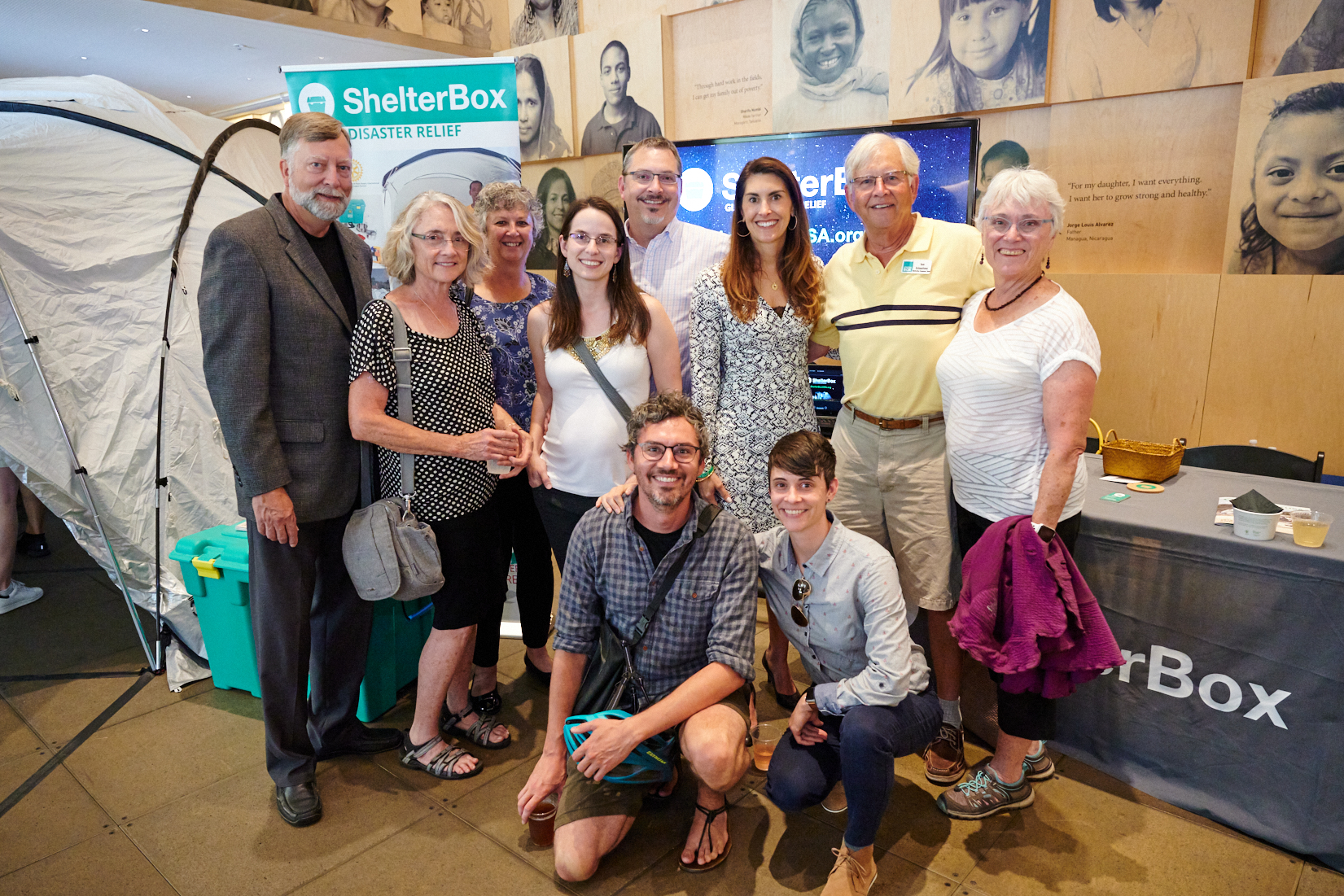 Santa Barbara, Calif., September 6, 2019 – On August 28th ShelterBox was honored to be featured at the Bill & Melinda Gates Foundation Discovery Center. The evening was an immersive experience allowing attendees to directly engage with the life-saving work of the organization.
ShelterBox was part of the "Design with the Other 90%" exhibition, which showcased the global efforts of designers seeking to answer the questions of how design might transform lives throughout the world, act for a catalyst for change, expand access, and include those who have been excluded.
Organized by Cooper Hewitt, Smithsonian Design Museum, the exhibit featured 25 projects that strived to develop affordable and sustainable shelter, food, drinking water, sanitation, and health solutions for the world's marginalized communities. ShelterBox's survival supplies provide an alternative to less humane communal shelters, giving space for families to rebuild hope and dignity.
The event was part of the Bill & Melinda Gates Discovery Center's "After Hours" series. This series allowed attendees to meet local organizations and take part in an action project.
With over 200 people in attendance, ShelterBox honored the Schaafsma Family with their Generations of Service award.
Nominated for the 2018 and 2019 Nobel Peace Prize, ShelterBox is transforming lives around the world.
Event Photos
---
[InlineButton link="https://www.austonjames.com/gallery/Shelterbox/G0000.ffsQ0oqTKE" title="CLICK HERE TO VIEW THE FULL GALLERY"]