Blog
---
How ShelterBox Prioritizes Sustainability
Plastic pollution is a global issue; about 7 out of the 9.2 billion tons of plastic produced from 1950 to 2017 has ended up in our oceans or landfills (UN).
But how did this happen? The production of plastic products rapidly accelerated after World War II. It completely transformed everyday life and revolutionized the medicine and transportation fields. Plastic is convenient, cheap, and durable. But this led to the production of massive amounts of plastics that are single-use. We use things like food wrappers and plastic bags for mere minutes, yet they may stay in our environment for many years to come.
Plastic waste can end up in our oceans, harming marine life. Plastics affect nearly 700 species – including endangered species. Almost every species of seabird eats plastics (National Geographic). And once plastic waste ends up in the ocean, it breaks down into microplastics, making it nearly impossible to retrieve.
According to scientists, the solution is to stop plastic waste from entering our oceans and rivers. Better waste management systems and recycling are just a few ways to do this. It's also important to reduce the production of unnecessary single-use plastic products.
Our Commitment to Reducing Plastic Waste
---
Whether it's at home in the United States or abroad in the communities we serve, plastic pollution poses a major threat to public health. That's why we at ShelterBox have spent the past few years working to reduce the amount of plastic we use.
For example, we have reduced the amount of plastic packaging on our aid items. Even minor changes to the plastic we move around the world can make an enormous difference.
So far, we have removed the packaging on our kitchen sets, shelter tool kits, water jugs, washbasins, and shelter kits. In total in 2021, we were able to avoid the use of 173,396 pieces of plastic.
Without a doubt, removing unnecessary packaging is a crucial step to limiting our impact on the environment. But we must also make sure it doesn't come at the expense of the quality of the aid we deliver. By working with our suppliers to improve quality assurance standards, we have ensured that our updated aid items still arrive in perfect condition to those who need them most.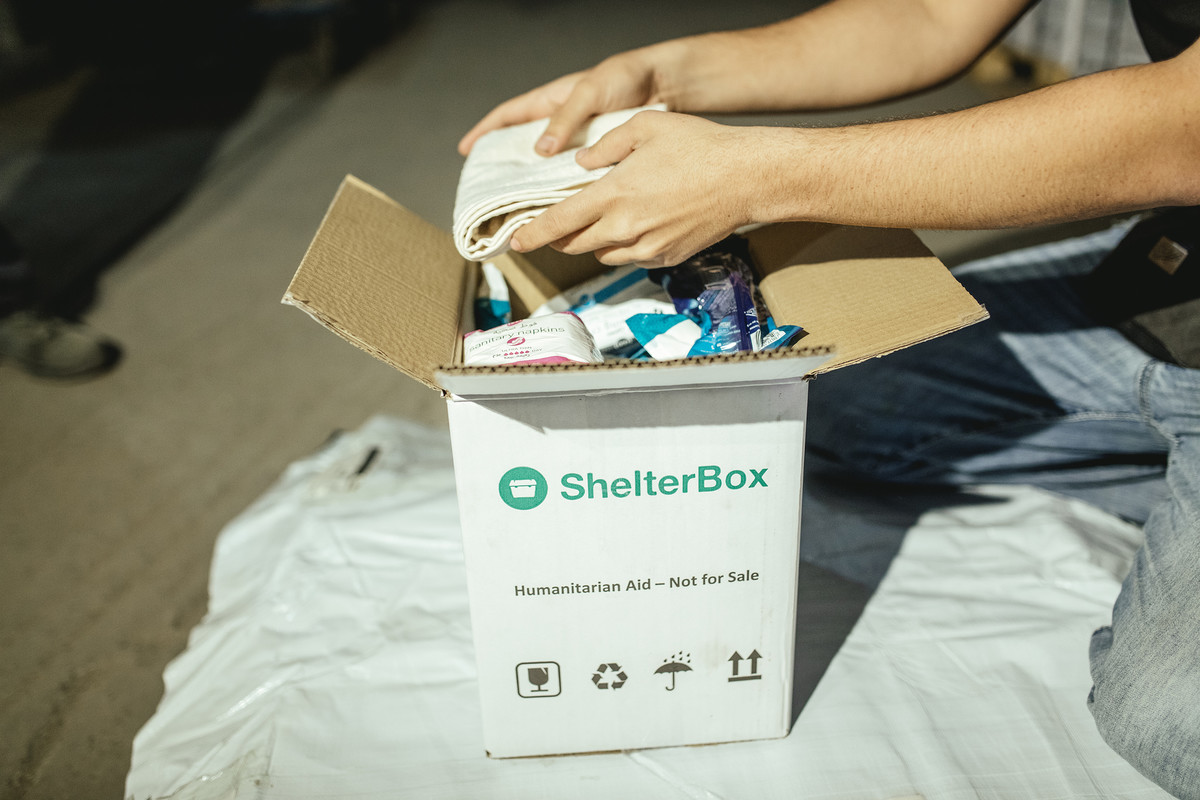 While prioritizing sustainability in our own practices, we have found inspiration in the creative ways our colleagues and beneficiaries help to minimize our global footprint.
MOZAMBIQUE
In Mozambique, Samuel puts unnecessary plastic to good use. He recycles plastic from our mosquito nets and blankets to craft sturdy and colorful baskets and sleeping mats that he then sells at his local market.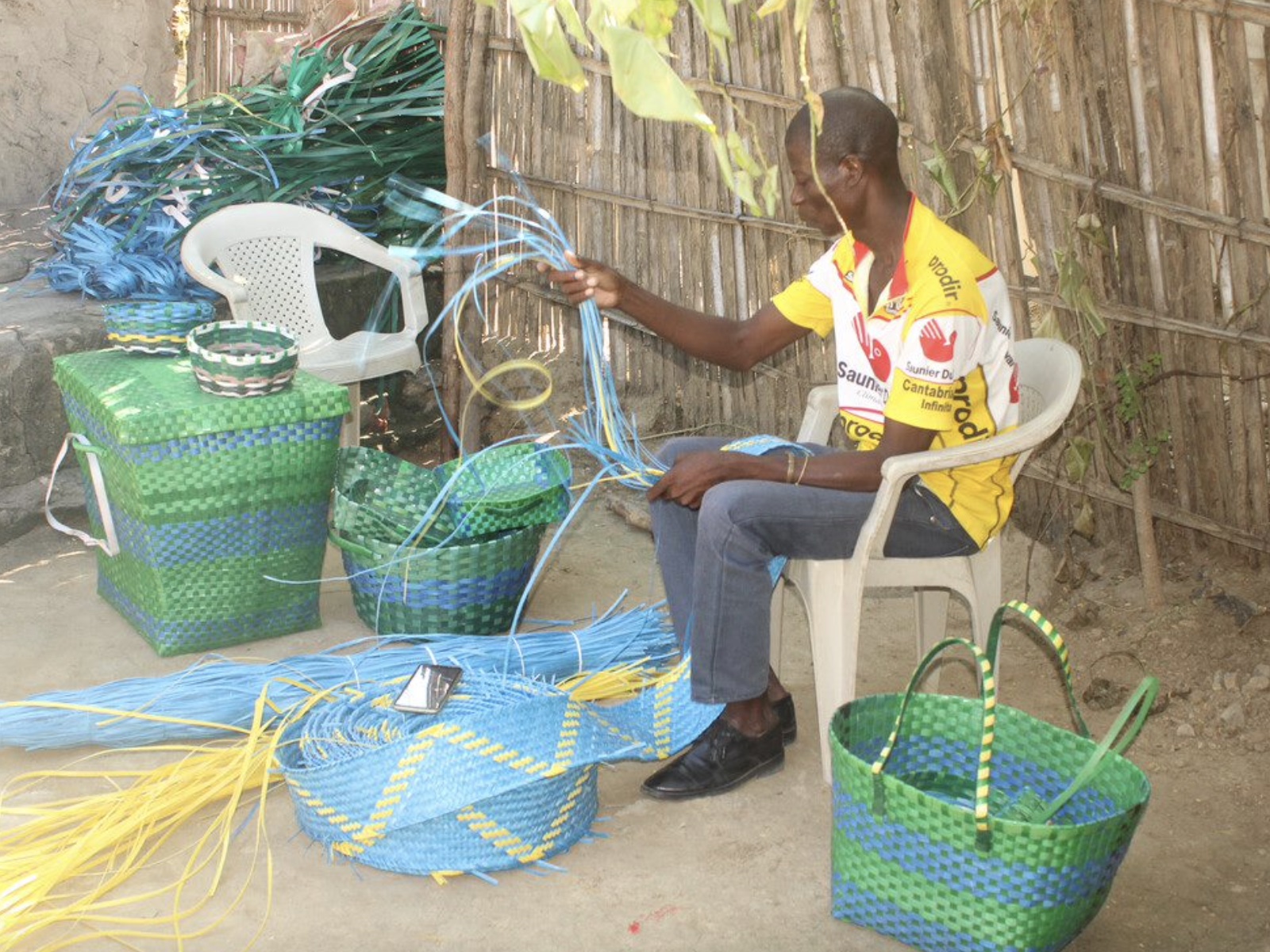 THE PHILIPPINES
Back in 2019, Rosemarie from ShelterBox Operations Philippines met a group of seamstresses at a local market. At the time, they were scavenging for materials to make backpacks for schoolchildren.
Now, these eight women are part of a cooperative called SUMBANAN and produce durable, zippered bags for ShelterBox, enabling us to transport household aid items like blankets, solar lights, and water filters around the world in eco-friendly style. 
"It'll last a long time, years. Better than a plastic bag which would break. Even if you throw it anywhere, the ShelterBox bag won't break," Rosemarie says.
Thanks to the women of SUMBANAN, we have eliminated a whopping 250,000 pieces of plastic from our global response operations.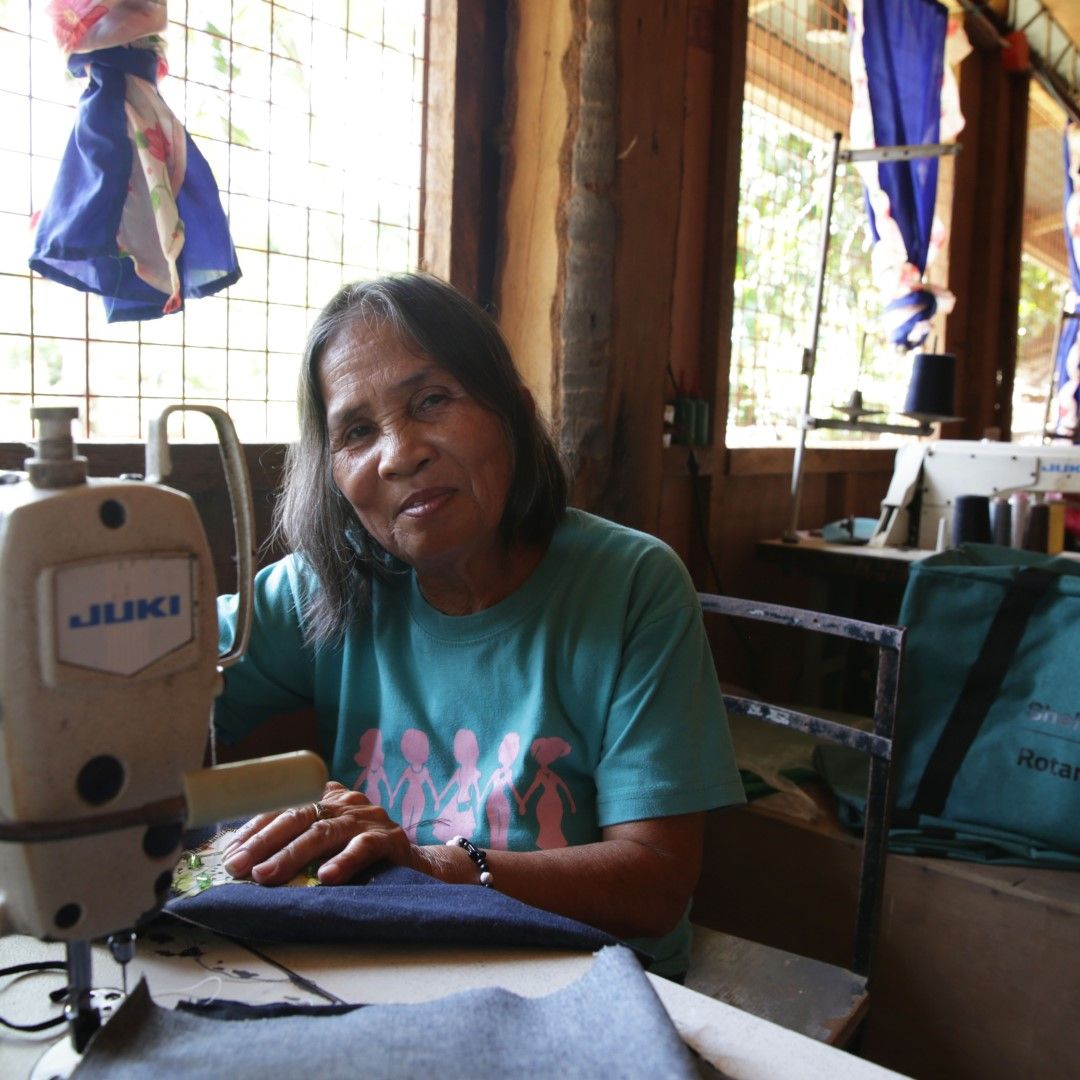 WHAT'S NEXT FOR SHELTERBOX
---
ShelterBox is leading change in the sector by speaking to our suppliers and getting them to reconsider how their items are packed, encouraging more organizations and suppliers to ditch plastic packaging.
Finally, not all our aid comes from large suppliers. We source many items directly from the countries we work in. This keeps transport costs and pollution down and helps support local economies.
Here at ShelterBox, we recognize the importance of always trying to do better. We will continue to work closely with our local suppliers and partners to reduce our plastic footprint even further.
~~~
Based on excerpts from the ShelterBox UK Blog.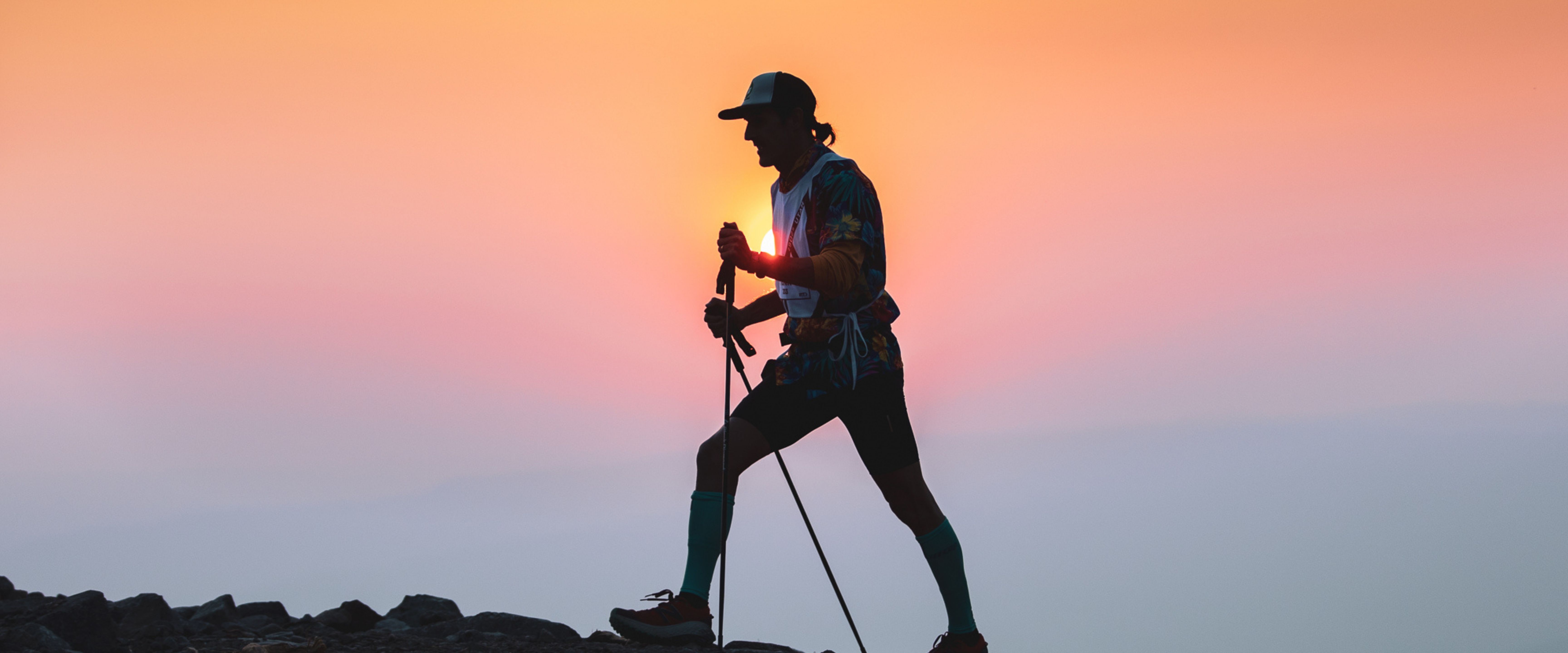 Blog
---
How One ShelterBox Adventurer Turned His Passion Into Action
Learn all about Steven Tonkinson's "Everesting Challenge" for ShelterBox.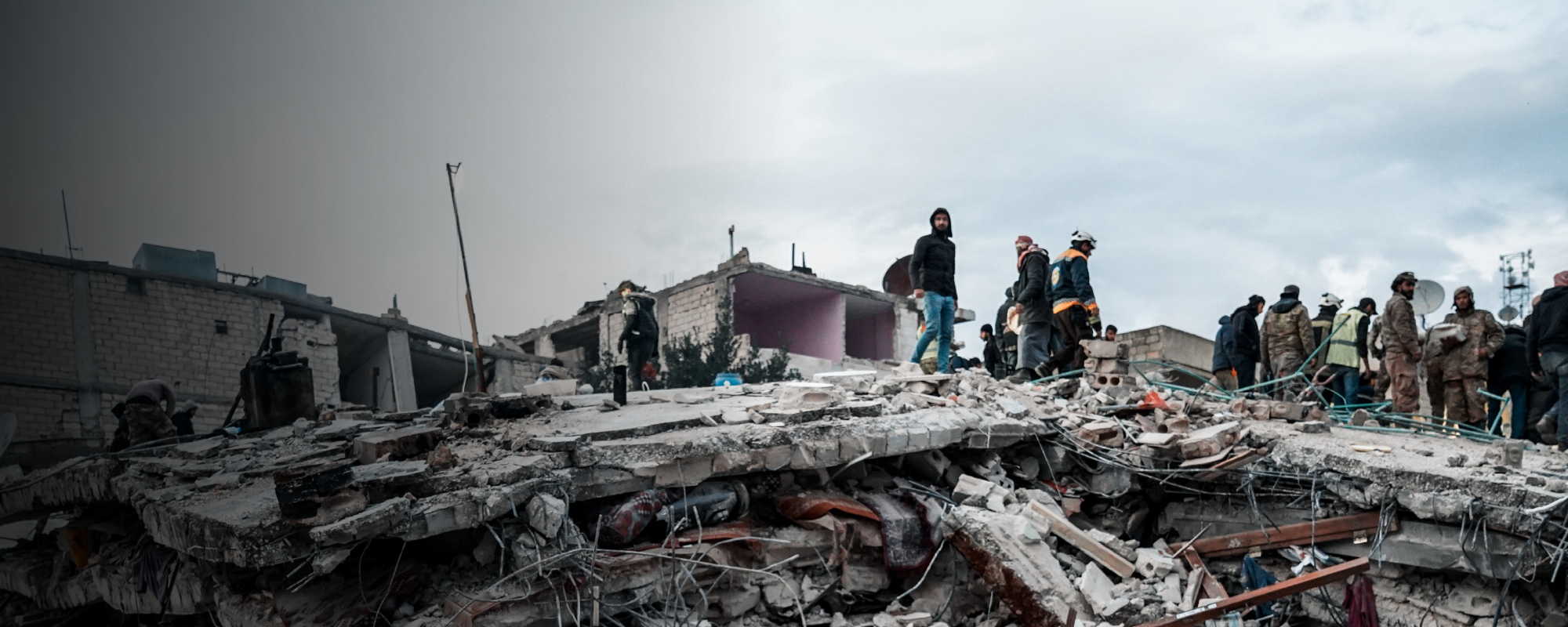 Blog
---
The Syria Conflict: A Crisis Within A Crisis
Conflict, financial crisis, and more. Read on to learn why the recent earthquakes could not have hit a more vulnerable place than Syria.