What's happening in Syria?
---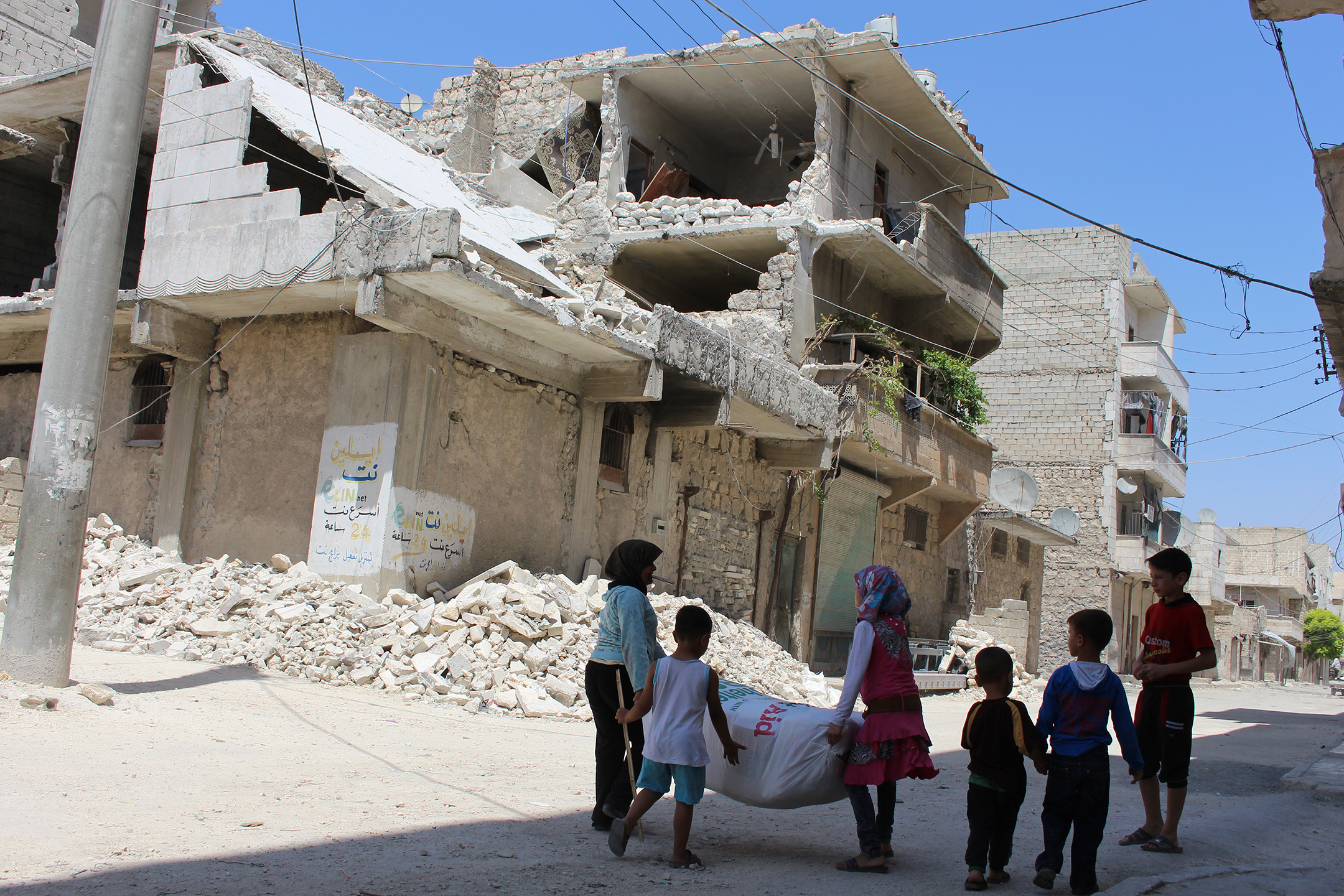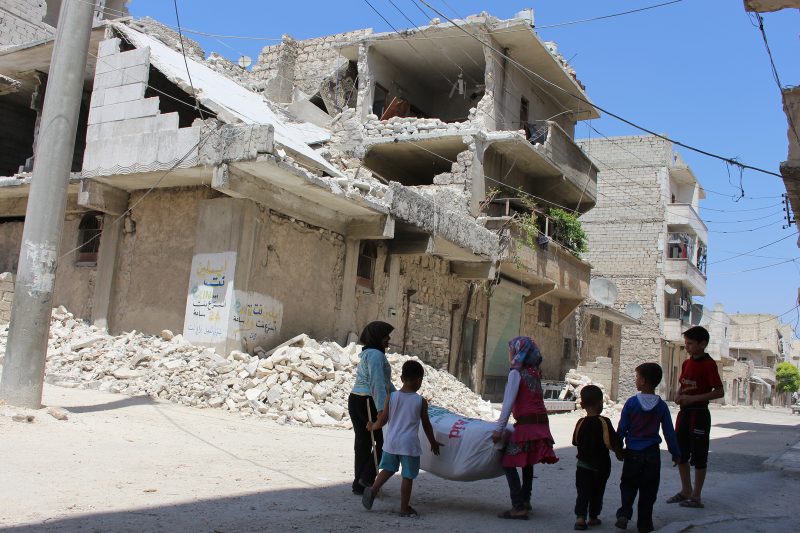 What started out as a peaceful protest in 2011 has become the longest-lasting civil war on the planet.
Now entering its ninth year of prolonged violence, Syria's future is as uncertain now as it was when the fighting first broke out. But one thing remains constant – Syria's civilians continue to pay the price.
Syrian children, women, and men are bearing the brunt of intensified military activity, heavy fighting, airstrikes, and besiegement.
Over half of Syria's hospitals are no longer functioning. One in four schools has been damaged, destroyed, or used for shelter.
More than half of all Syrians have been forced to flee their homes: 5.6 million people have left the country and 6.2 million more are internally displaced.
The last few years have seen a dramatic shift in the power dynamics of the conflict in Syria.
With support from Russia and Iran, the Syrian government has taken back lots of opposition territory around Damascus, as well as parts of the north west and most of the south. Meanwhile Turkey launched an offensive to occupy an enclave in the north west, taking it from the Syrian Kurds.
So called Islamic State has been forced from much of the territory it once controlled. But it still remains a threat and is still capable of launching sporadic attacks across the country.
Kurdish Forces still hold significant territory in the north east, whilst other armed opposition groups still control small areas throughout the country.
Some families are starting to return home to the areas where fighting has ended. But the situation is still volatile, and the level of destruction will present extreme challenges for these families.
airstrikes in idlib
---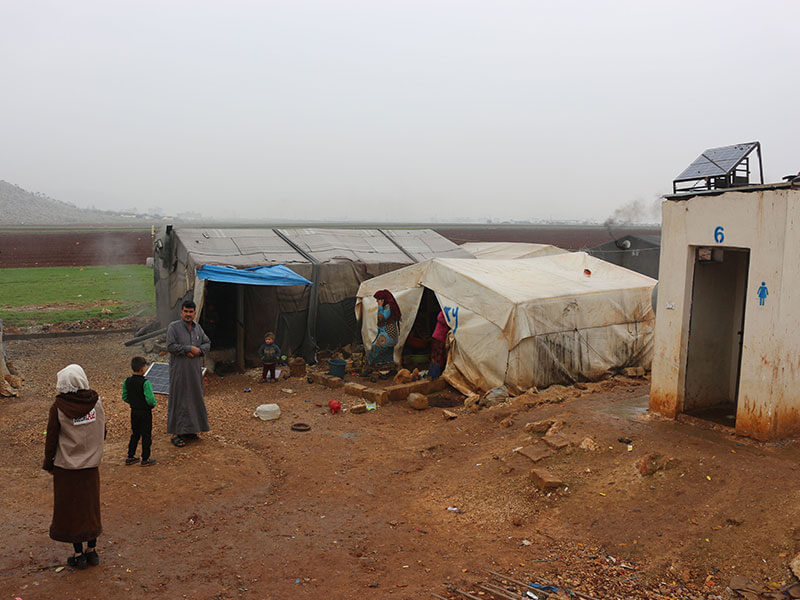 Another increase in aerial bombardments and a ground offensive in the province of Idlib has killed or seriously injured innocent people.  
More than 900,000 people have fled the violence since December alone. Fleeing families are squeezed into a smaller and smaller area, with the border to Turkey closed and government forces pushing to reclaim territory in Idlib.
New arrivals are moving into old, abandoned or damaged tents, or having to share with others. Heavy rain has brought flooding; tents battered by the elements are leaking.
ShelterBox is already working with ReliefAid to help thousands of families in Idlib province this winter. But we need your support to do more.
KEY FACTS
---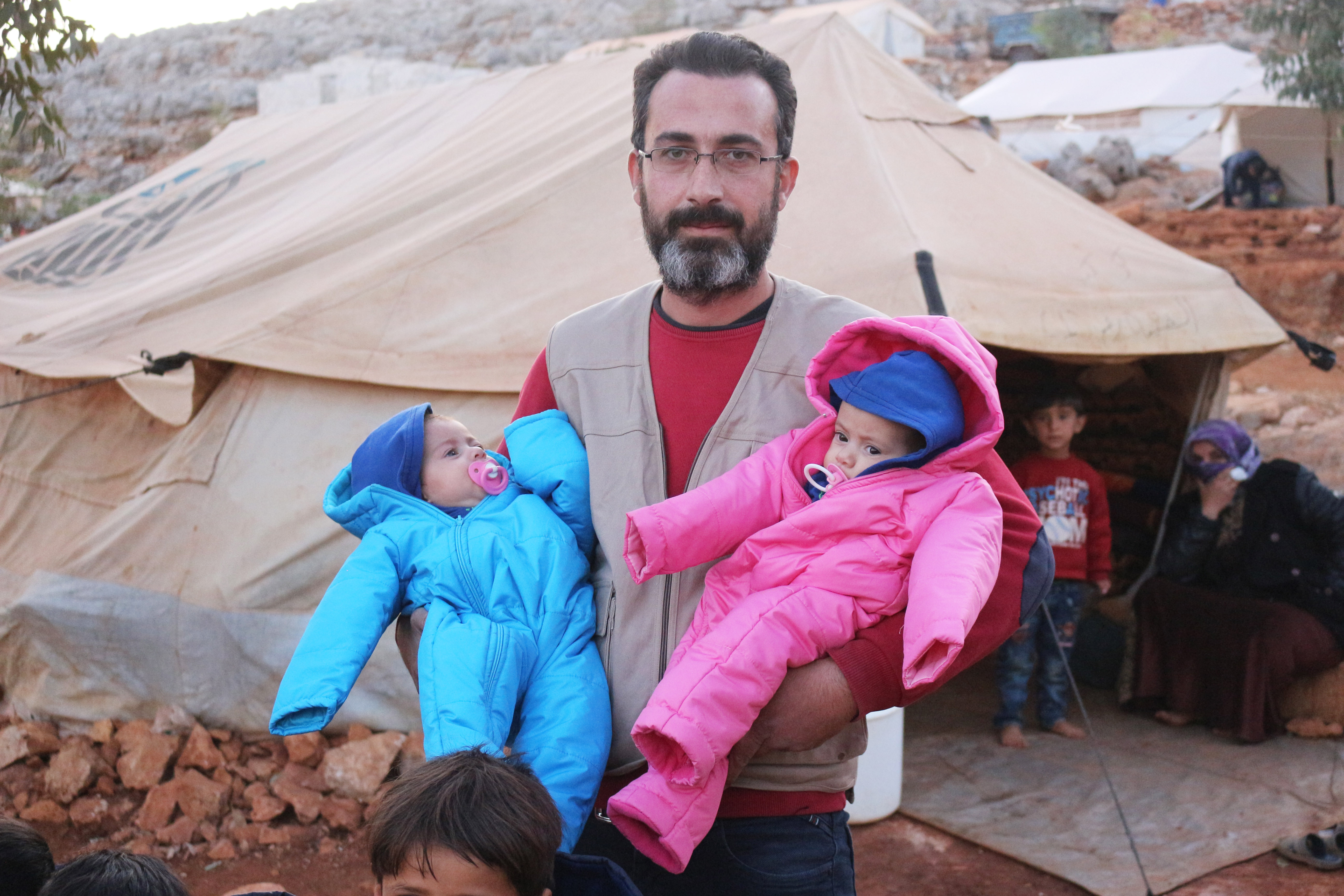 Over 900,000 people have fled the violence in Idlib since December 2019
The war has lasted eight years, and counting
One in four schools have been damaged, destroyed or used for shelter
Over half of Syria's hospitals are no longer functioning
Millions of hectares of farmland have been destroyed or abandoned
More than half of all Syrians have been forced to flee their homes
The escalation of violence in north-eastern Syria is forcing families to flee unimaginable danger.  
There are fears that if the attacks continue and escalate, they will pave the way for a major ground offensive. This would put up to 1.7 million people in the path of unimaginable danger.
Working through our trusted partners like Bahar Organization, we have recently provided aid to families affected the most  – but it's not enough. With your support, we can help even more.
Our Work in Syria
---
The Syrian crisis, described as the worst humanitarian disaster of our time, has caused untold suffering for millions of people.
ShelterBox has been continuously responding to the crisis since 2012. It is the longest response in our history.
We're working with our partners, Hand in Hand for Syria, ReliefAid and Bahar Organisation, to help those affected.
In 2018, we helped more than 4,000 families by providing tents, tarpaulins, water carriers and solar lights. We also distributed mattresses, children's winter jackets, insulated baby onesies and hat, glove, and scarf sets for the winter.
We have supported over 50,000 total families affected by the conflict in Syria. But there are millions more living in Syria and neighboring countries who have no shelter, nowhere to go, and no hope for the future.
Together with your support, we're working to change this.
From the Field
---
ShelterBox in Iraq  
ShelterBox Tent in Lebanon 
ShelterBox Tent in Jordan 
ShelterBox Tents in Turkey
ShelterBox response in Greece