Blog
---
The Forgotten Crises: Burkina Faso
Prior to 2015, Burkina Faso was often hailed as a beacon of hope and stability in West Africa. By 2020, the country had become the fastest growing humanitarian crisis with over 1 million people displaced. Armed insurgencies and clashes with the military have caused 1 in every 20 people in the country to flee their homes.
Children have been especially affected by the violence with numerous attacks on schools impacting over 350,000 children. Abductions, and the burning and looting of schools have forced many institutions to close, and children to be left without options for education. Drought, flooding and chronic food insecurity have further worsened the situation.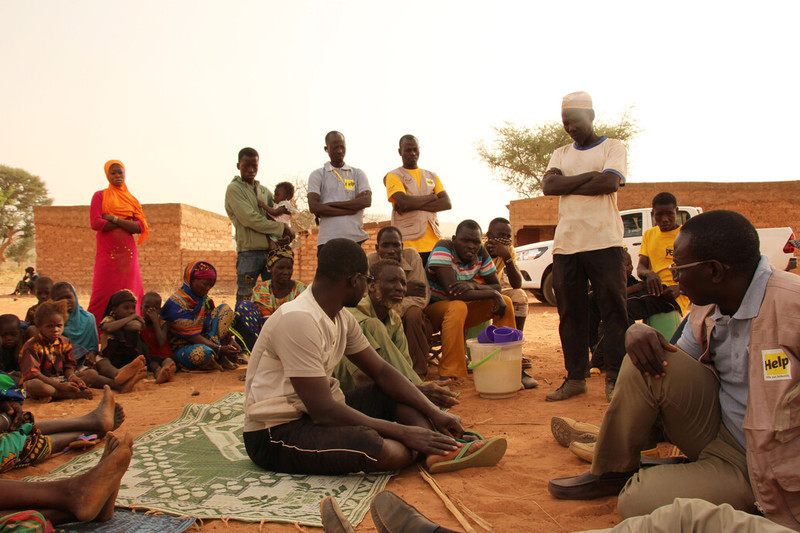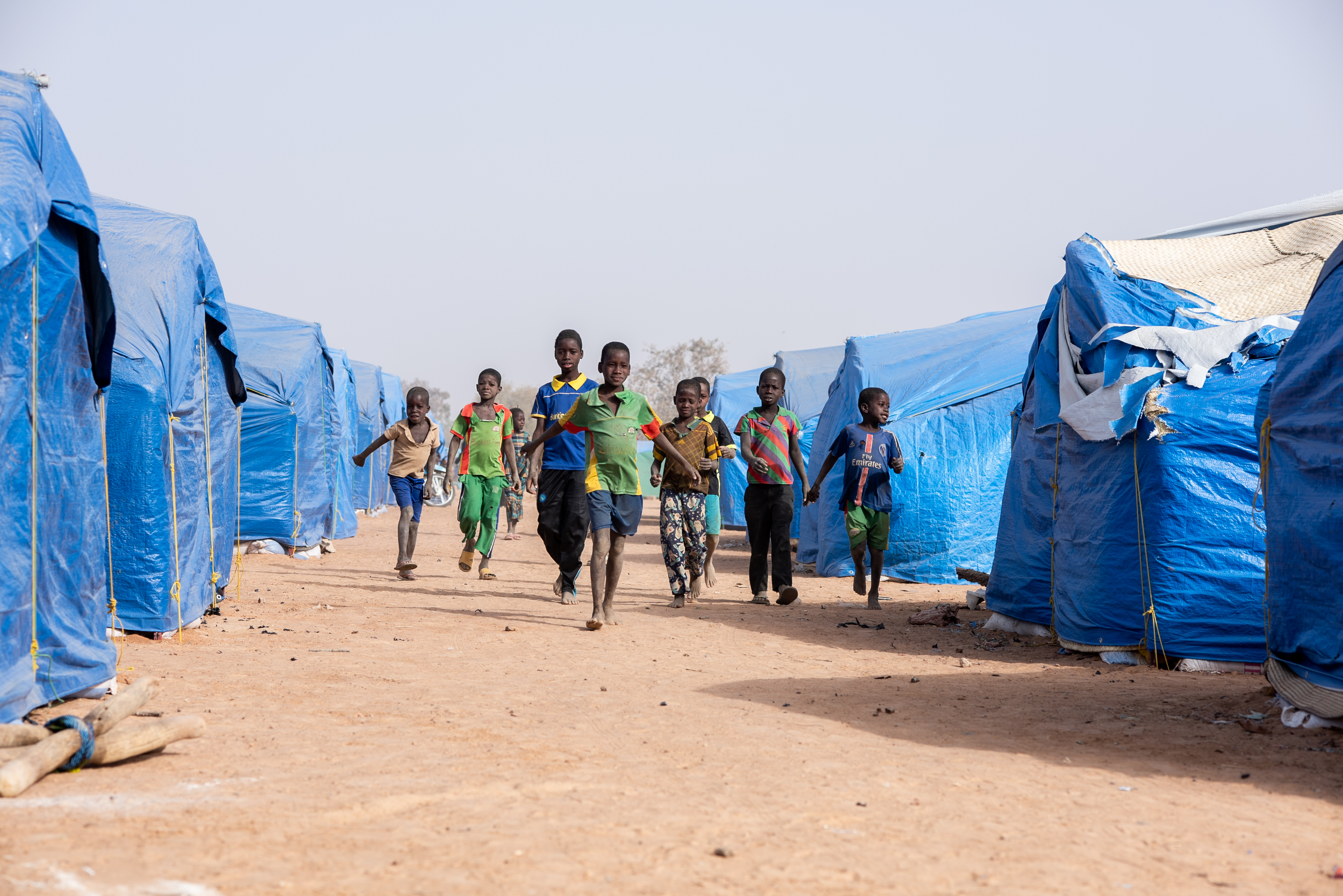 Families in Burkina Faso are in desperate need of help. ©Anne Mimault/HELP
Displacement not only leaves families without shelter and their possessions, but has larger societal impacts as well. Farmers, forced to flee their land, can't produce crops, which drives up food prices and exacerbates poverty levels. Food prices in Burkina Faso increased over 30% in 2020 causing many people to become food insecure. This has massive impacts on people's heath, especially among children.
To make matters even worse, COVID-19 has had a major impact on Burkina Faso with every region reporting cases. The economic impacts of COVID-19 have further pushed families to the breaking point. The COVID restrictions, combined with ongoing violence have made humanitarian access challenging.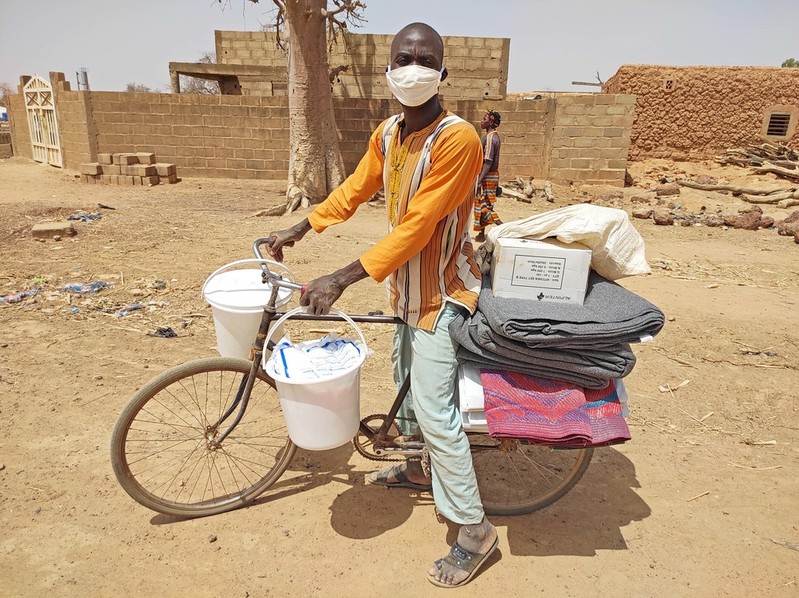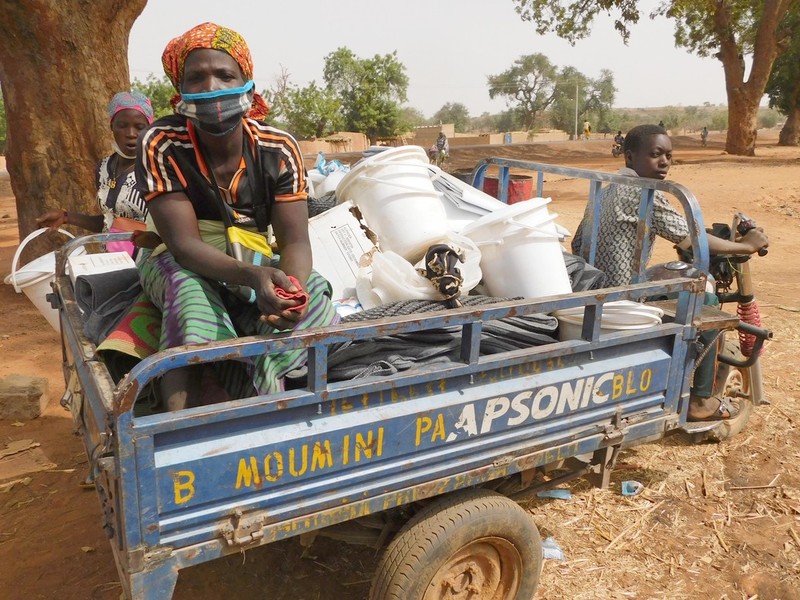 ShelterBox aid distributions from our previous projects.
ShelterBox is working to help the over 980,000 people that have been identified as being in urgent need of shelter. Our teams have successfully completed two projects, providing shelter and supplies to 1500 families. Our third project is now underway to reach an additional 1800 families.
Burkina Faso experiences extreme weather, so providing shelter support protects people from weather, offers privacy and the ability to social distance to prevent COVID-19 spread and increases personal safety. In addition to shelter, ShelterBox is providing materials like sleeping mats, water purification, mosquito nets, solar lights, soap and more. This will help maintain family life, reduce stress, and increase protection from water and vector-borne diseases.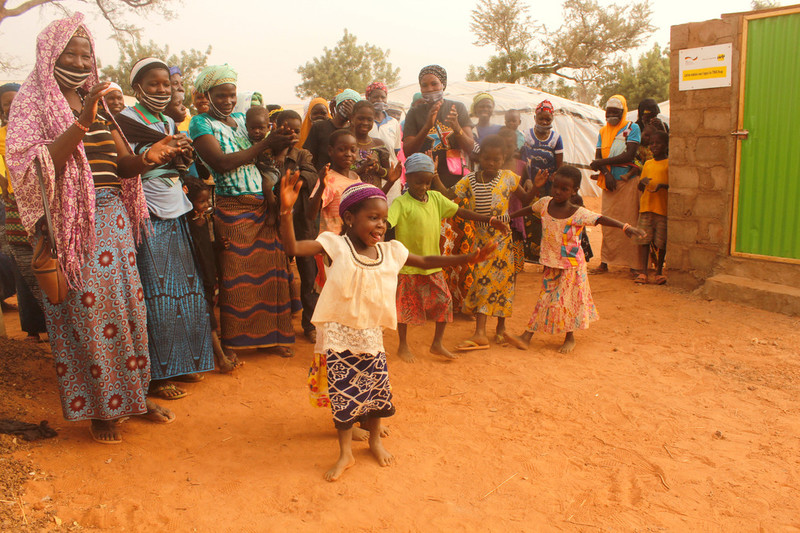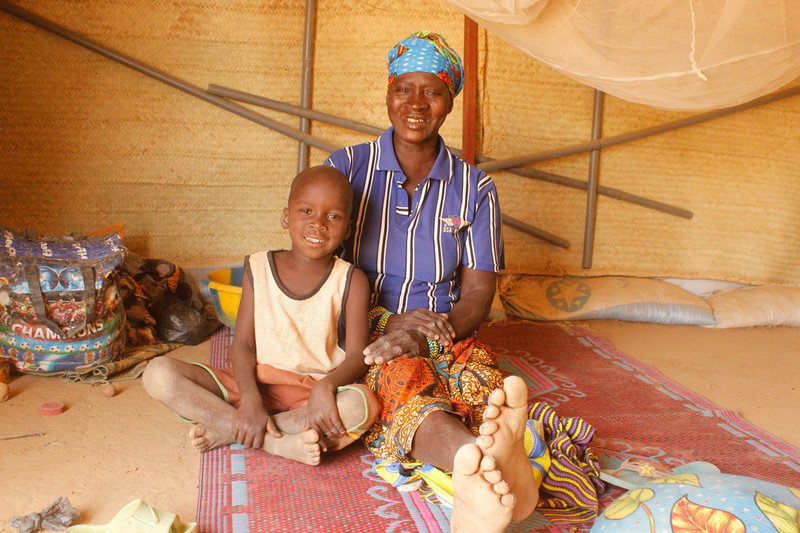 Thanks to our global supporters, families that received aid were able to rebuild.
For people who have been forced to flee their homes, who may have lost loved ones on the way, and who face insecurity on many fronts, having a safe place to call home makes an incredible difference.
With very little international attention focused on this crisis, particularly on the human element of it, every family ShelterBox can reach makes a huge impact. Thank you for helping us ensure these people are not forgotten.
To learn more and donate, click here.

Blog
---
Preparing for Disaster
Everything you need to know about how ShelterBox prepares to respond to disasters around the world.

Blog
---
World Humanitarian Day 2022
Discover everything you need to know about World Humanitarian Day and meet four real-life humanitarians.