When disasters strike and conflicts occur, women are often the first to respond and the last to leave. These women deserve to be celebrated.
To mark World Humanitarian Day, held every year on August 19th by the United Nations, we're paying tribute to the women humanitarians who have dedicated their time to helping people affected by crises.
Meet three of the incredible women humanitarians we work with – Yi Shun, Miriam, and Emily. Sharing our vision to see a world where no family is left without shelter after disaster, these women have done extraordinary things to support families around the world.
Read their stories below.
MEET YI SHUN - SHELTERBOX RESPONSE TEAM VOLUNTEER
---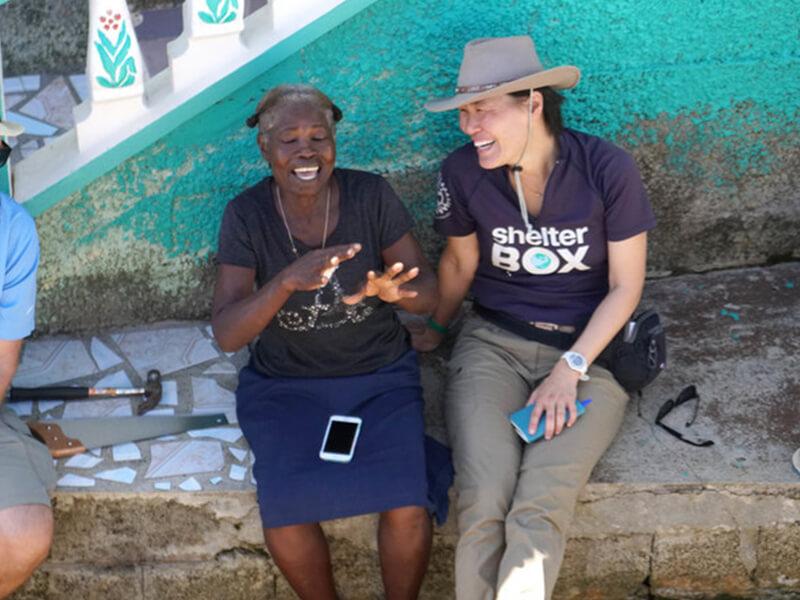 Yi Shun is no stranger to humanitarian work.
She has been a ShelterBox Response Team Volunteer for over a decade, having deployed 13 times in total. She has been a humanitarian long enough to be able to reflect what it really means to her.
"I get to contribute to representation, for younger women who might not understand that this is a field with a viable volunteer and career track.
In another part, it means I can demonstrate compassion and caring to the fullest, without the worry of having those values get buried under more traditional values like grit and toughness".
Yi Shun was part of our response in Dominica after Hurricane Maria left thousands of families homeless in 2017.
Speaking to women in Dominica, she learnt that they used their solar lights in ways that helped their community to recover. Yi Shun told us that it may have felt natural to them, but for her, it looked like a determined effort to bring back some sense of normalcy.
MEET MIRIAM - PARTNER
---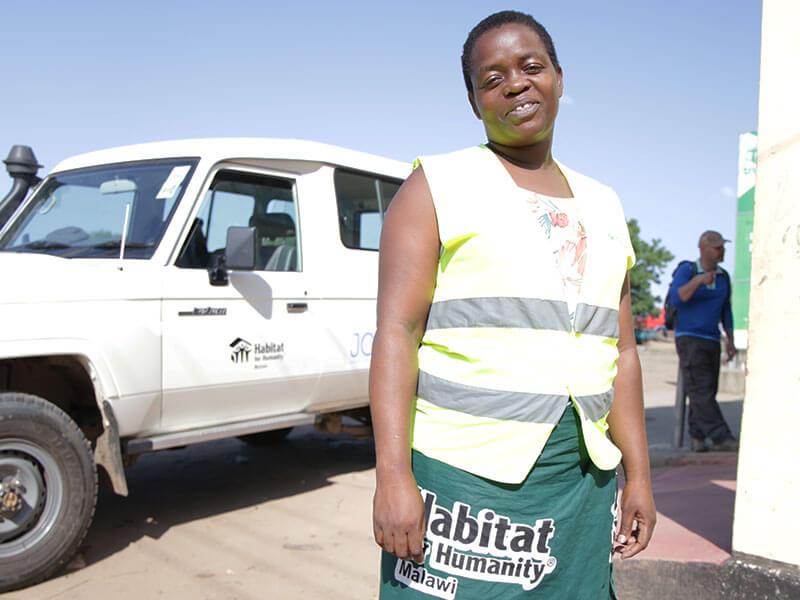 Thanks to Miriam's dedication, families who saw their homes washed away after Cyclone Idai were able to start recovering.
Working for our partner in Malawi, Habitat for Humanity, Miriam is the only woman in the office. When the floods happened after Cyclone Idai, it was Miriam who went to the affected communities and spoke to them, even though the floodwaters were up to her shoulders.
For Miriam, a humanitarian is someone who is ready to save peoples' lives, who is kind and never gets tired to help people. It's easy for some to think that the sector is mostly male-dominated, but Miriam proves the opposite:
"Women also have the strength to be humanitarians, maybe more than men. A female humanitarian should be confident, should be ready to make a decision and not need to rely on anyone else".
MEET EMILY - FUNDRAISER
---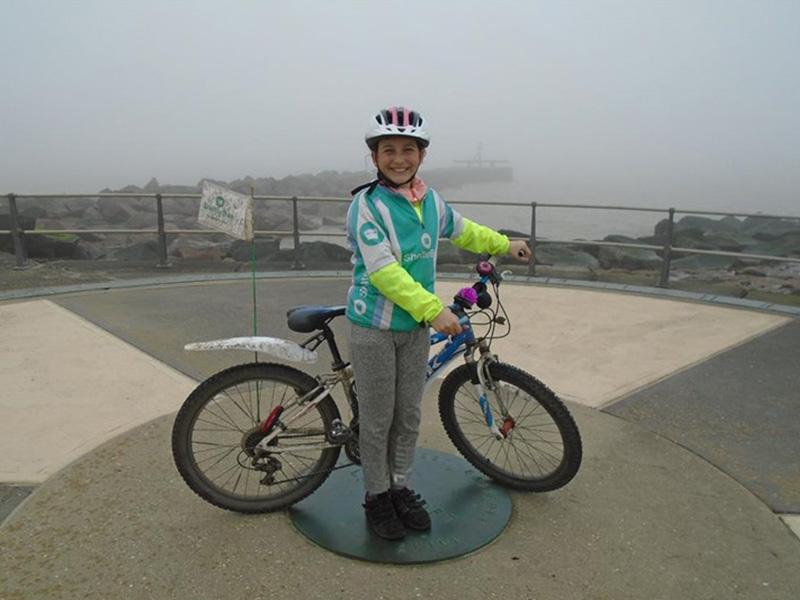 You don't need to be an aid worker to be a humanitarian.
When Emily was just 10 years old, she proved she had what it takes to be a humanitarian by taking on a huge challenge to raise money for families affected by disaster.
Through wind and rain, Emily cycled 488 miles from the most westerly point of the UK to the most easterly point.
"I planned to start in Land's End and cycle as far east as I possibly could. I promised to do at least 100 miles, which I did, and then I kept going all the way to Ness Point in Lowestoft."
Along muddy towpaths and up steep gradients, Emily didn't give up. It took her two weeks, but her determination and strength to help families in crisis paid off, raising over $7,500!
How you celebrate World Humanitarian Day
---