Hurricane Harvey was a Category 4 hurricane when it first landed in northeast of Corpus Christi, Texas on August 25, 2017.
Sustaining winds up to almost 130mph, Harvey made land fall three separate times dropping a staggering 27 trillion gallons of water in the Houston area.
Heavy rains resulted in a storm surge in coastal areas and produced catastrophic flash and river flooding downstream. With it, nearly 200,000 homes were destroyed or damaged while area shelters swelled to 43,000 people.  An estimated 13 million people were affected by the storm.
In the immediate aftermath of the storm, residents needed food, water, and shelter to care for their basic needs to survive. ShelterBox responded by bringing privacy and comfort to the evacuees through the distribution of its Shelter-in-a-Shelter tents.
In the long-term, residents needed support in rebuilding their homes and their lives. ShelterBox recognized that in order for Houston to recover, we needed to go beyond tents and provide the community with the tools to heal and rebuild their community.
With support from people like you, in 2018, ShelterBox granted the Greater Houston Community Foundation $250,000 to provide financial support to local grassroots nonprofits to support the shelter and other recovery needs of families impacted by the hurricane.
Targeting the most vulnerable populations, assistance is still being provided to children, the elderly, individuals with disabilities, individuals who are not FEMA-eligible, undocumented individuals, LGBTQ, and low-income individuals.
Funding is being used to cover basic needs including home repair, rent, furniture, emergency financial assistance, legal advice, and employment support.
Meet Cindy
---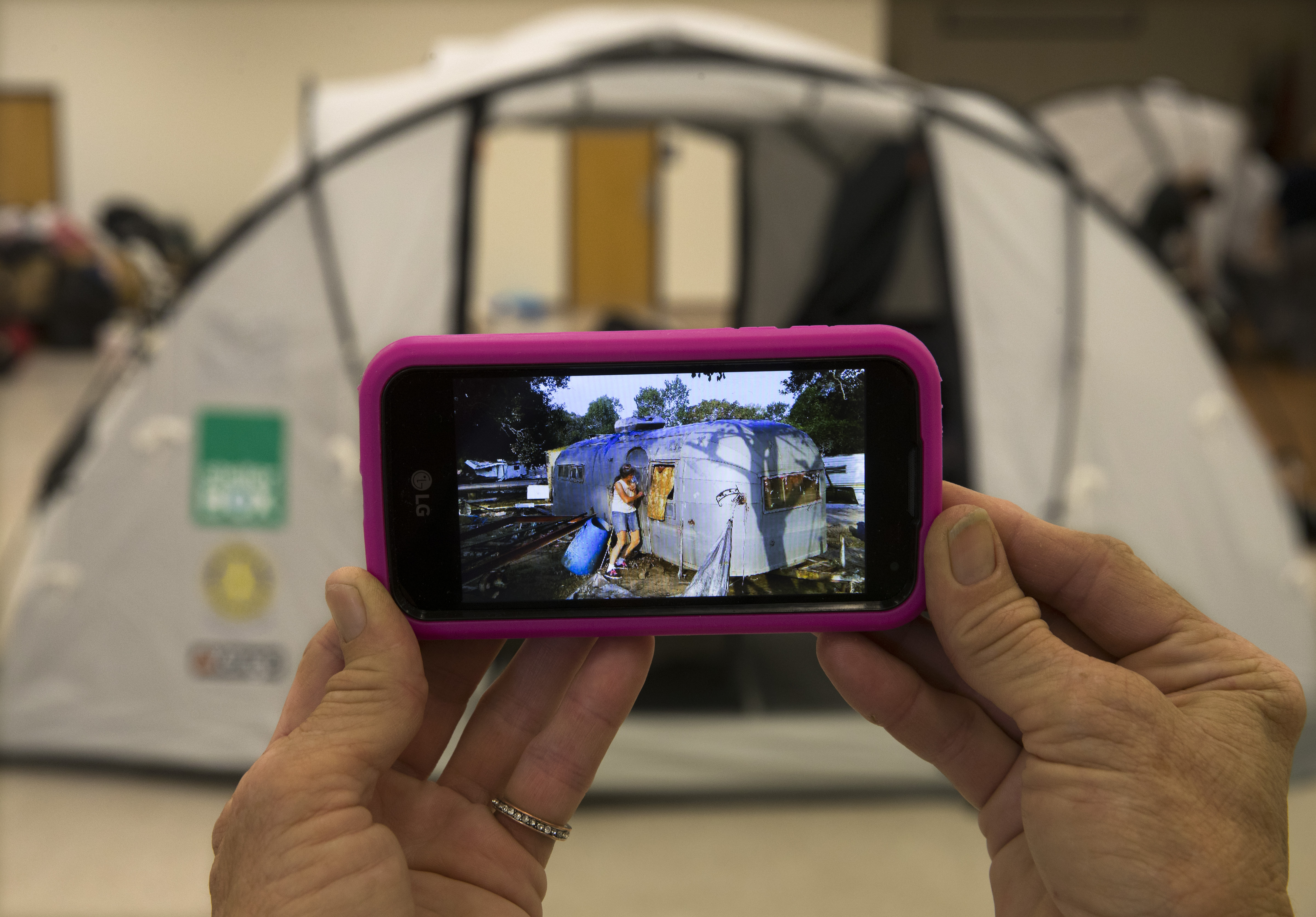 Cindy and Gordon lost their home after water from the San Jacinto River rose and flooded the mobile home park in which they lived.
"We just got out with what we could, and we got out before a lot of other people did. We got out when the water started coming up. There are no words to describe it. I mean I can't believe these people coming to help us like this, it's so great."