District 5010 ShelterBox Challenge
DG Cheryl has agreed to "pucker up" and kiss a pig…but not just any pig, Spank the ShelterBox mascot for Alaska!
To get Cheryl to lay a juicy one on Spank, District 5010 needs to raise $37,000 – that's just $1,000 per club.
That would make District 5010 the FIRST Rotary District to have all clubs raise funds for ShelterBox and likely to have their DG kiss a PIG!!!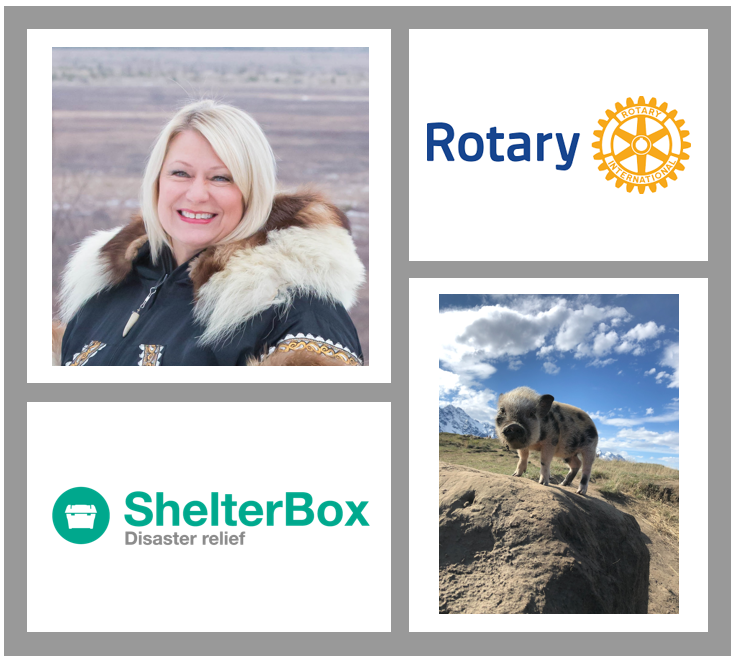 Rotary has been instrumental in the growth of ShelterBox. Since ShelterBox was founded in 2000, the organization has grown from one club's adopted project to Rotary International's only Project Partner in disaster relief.  Rotary's global network has been key in ShelterBox's international growth.  Together, ShelterBox and Rotary transform lives.