GOING THE EXTRA MILE
---
We go to the ends of the earth to reach the most remote communities that have been devastated by disaster.
We do this with the help of an amazing network of volunteers. Our aid is hand-packed with care before being transported around the world.
Our highly trained ShelterBox Response Teams (SRT) go the extra mile to make sure no one is forgotten or left behind. Our teams travel by foot, boat, helicopter or even tuk-tuk to get there. Whatever it takes.
Our work isn't done until we know that we've provided the right materials to help people transform their lives.
Our ShelterBox Response Teams don't just deliver tools and tents or share skills.
Our teams are the connection between ShelterBox's supporters and people devastated by disaster – ordinary families helping other families thrown into extraordinary circumstances.
Collaboration
---
We don't just make quick decisions; we make good decisions.
We work directly with local communities and partner with organizations to make sure that we get the right support to the right people.
We also have a global network of ShelterBox affiliates and partners.
They share our belief in a world where no family is without shelter when disaster strikes, and support us in making this a reality. Their support comes in many forms, including fundraising, volunteering and help in getting our aid to exactly the right people.
This collaboration happens at every stage of the journey. It enables us to transport aid across continents, bridge languages and take the path that leads straight to the families who need our support.
Read how our collaboration with Sea Mercy started.
Beneficiaries
---
The most important people to us are the families we help.
We firmly believe that our work is never finished and we are committed to measuring and evaluating the impact our aid has by listening to the needs of the people that we are helping.
When it is suitable, we will send teams on post-deployment monitoring and evaluation programs to assess how effective our aid is and to work with the beneficiaries to find out ways we can improve our equipment and service.
The feedback we receive from the field is used to facilitate further research and development into ways we can improve the quality and effectiveness of the aid we deliver.
ShelterBox Response Team Photos
---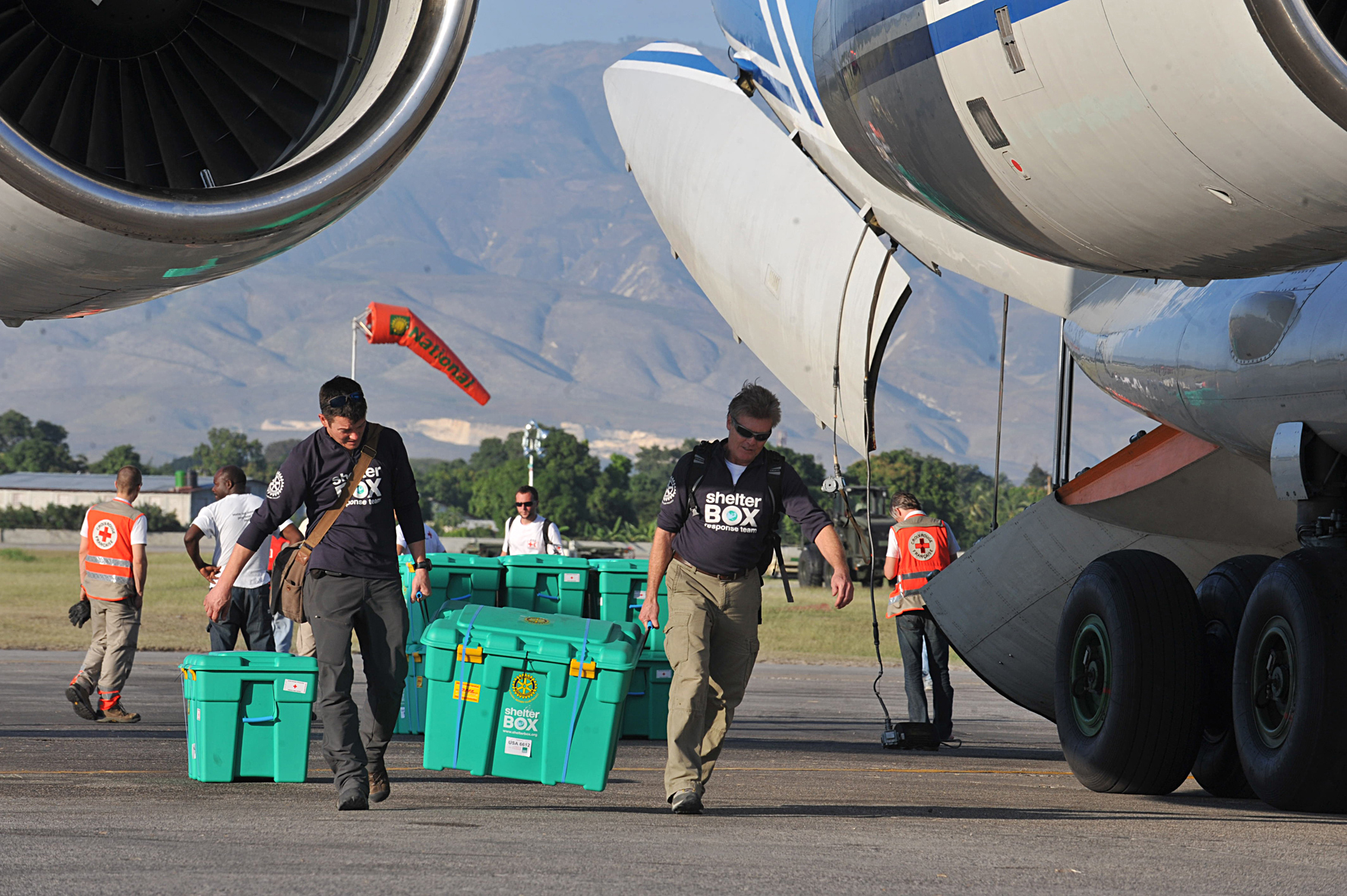 ShelterBox Response Team unloads aid in Haiti in response to the 2010 earthquake.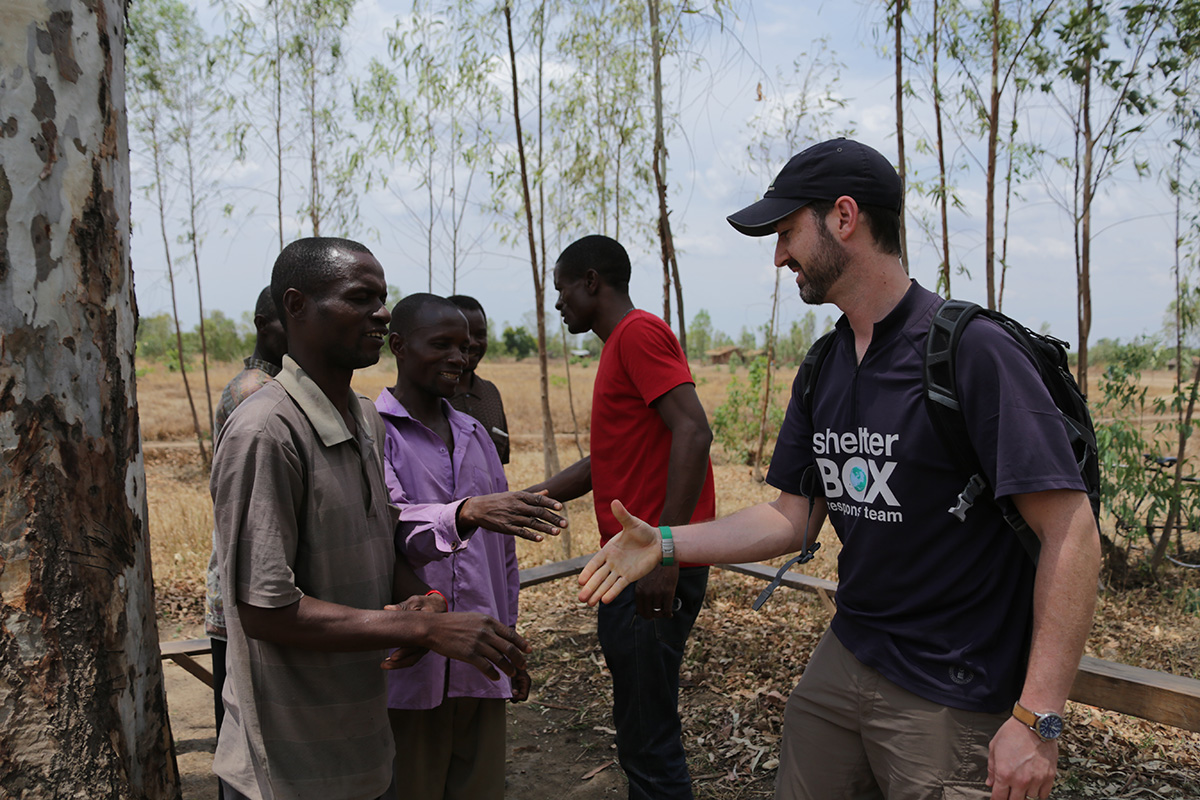 ShelterBox Response Team greets Malawi locals in 2015.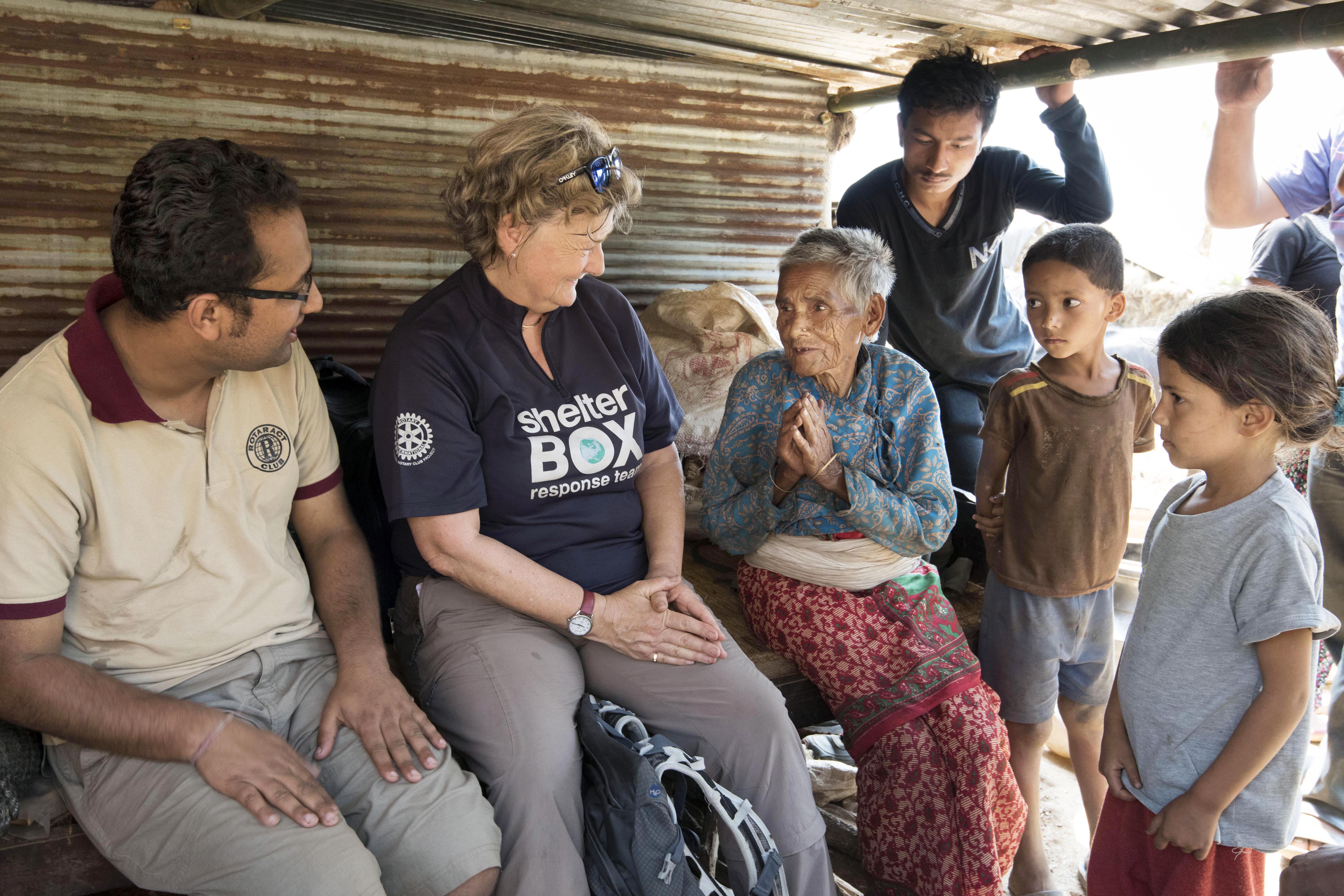 ShelterBox Response Team in Nepal following the 2015 earthquake.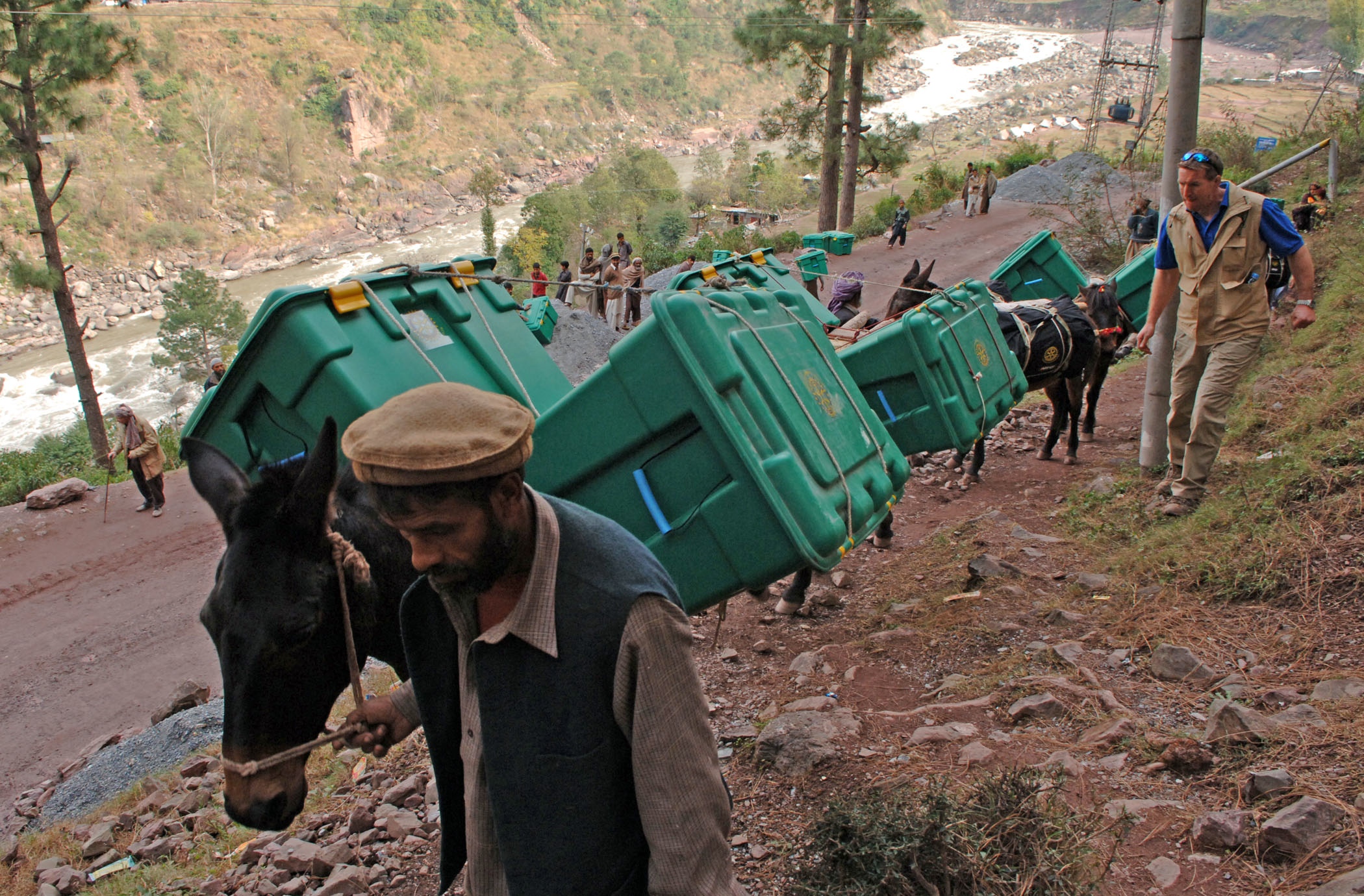 ShelterBox Response Team treks aid in Pakistan in 2006.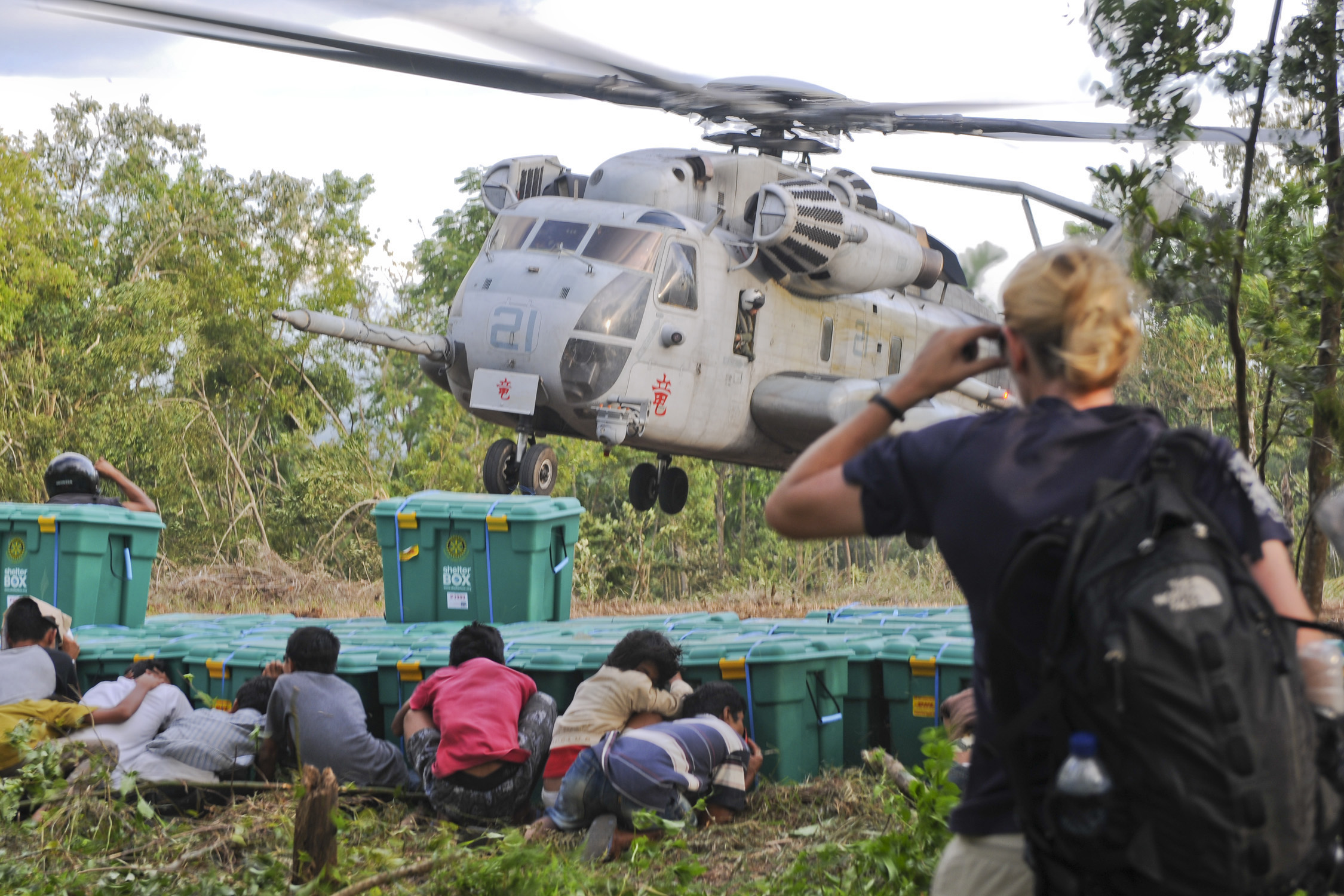 Marine Unit delivers ShelterBox aid for Indonesian earthquake 2009.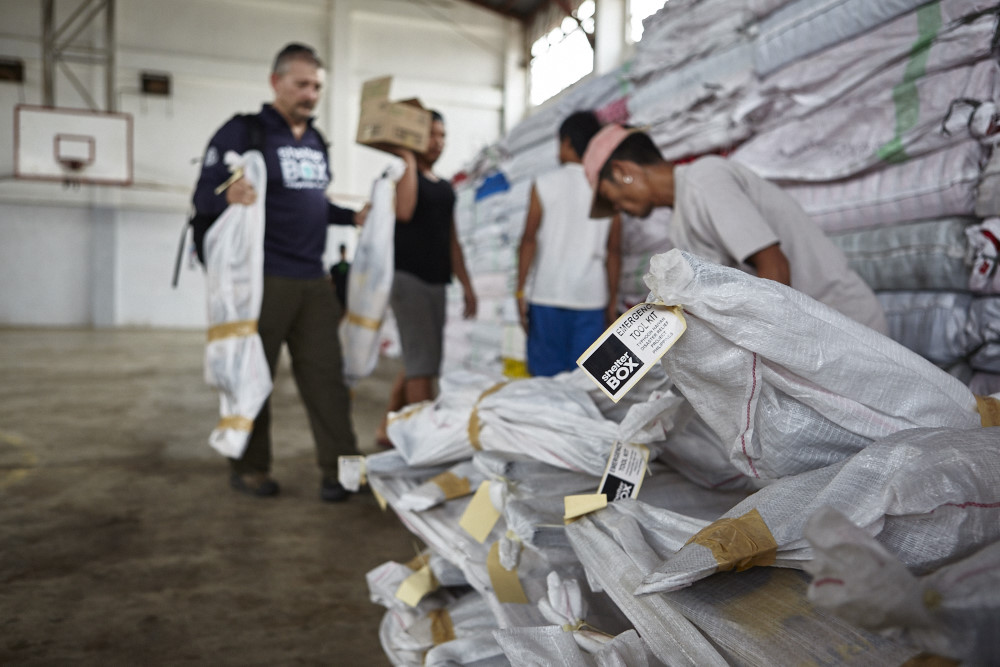 ShelterBox Response Team loads ShelterKits in the Philippines in 2014.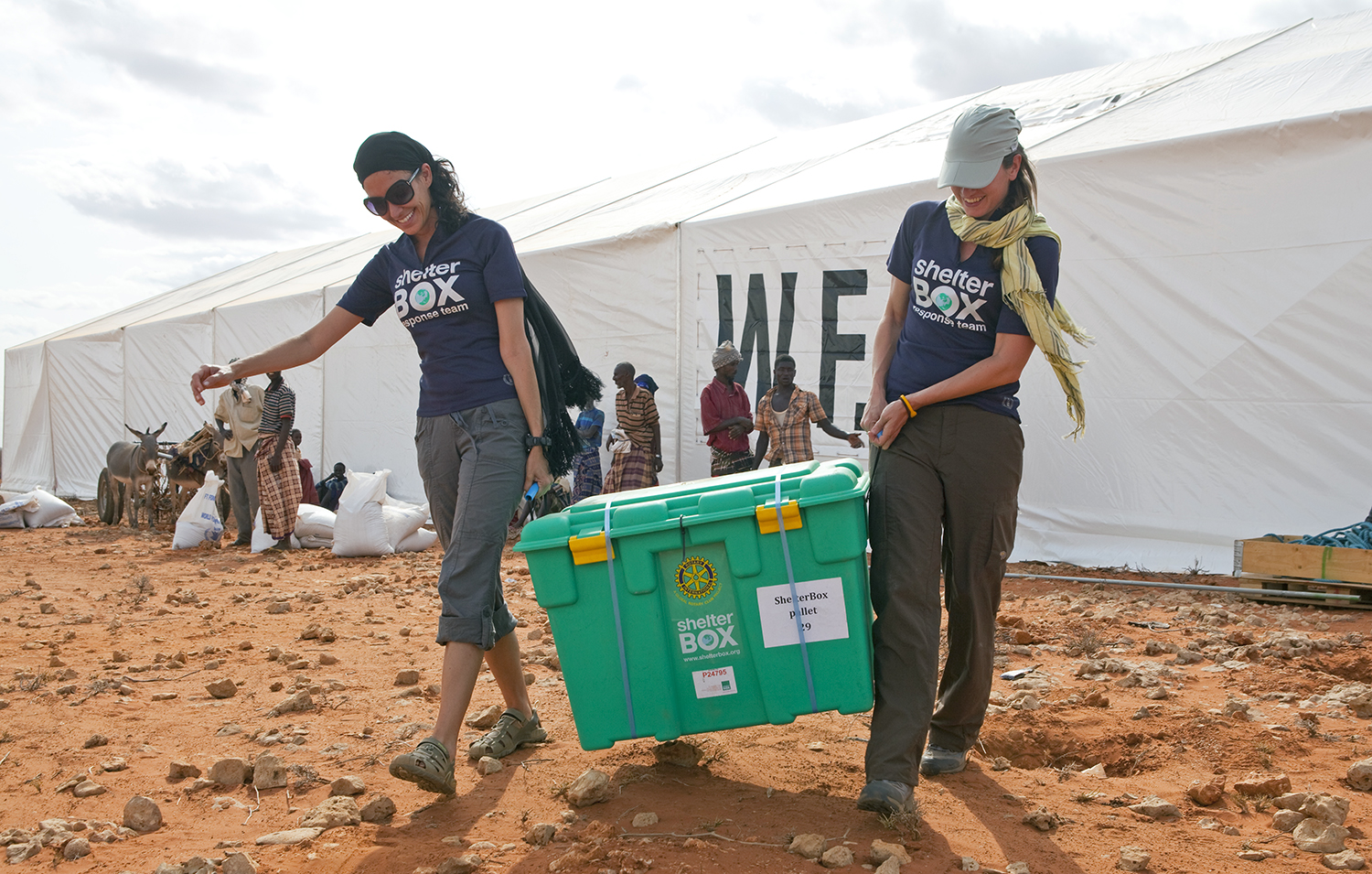 ShelterBox Response Team carries aid in Ethiopia in 2011.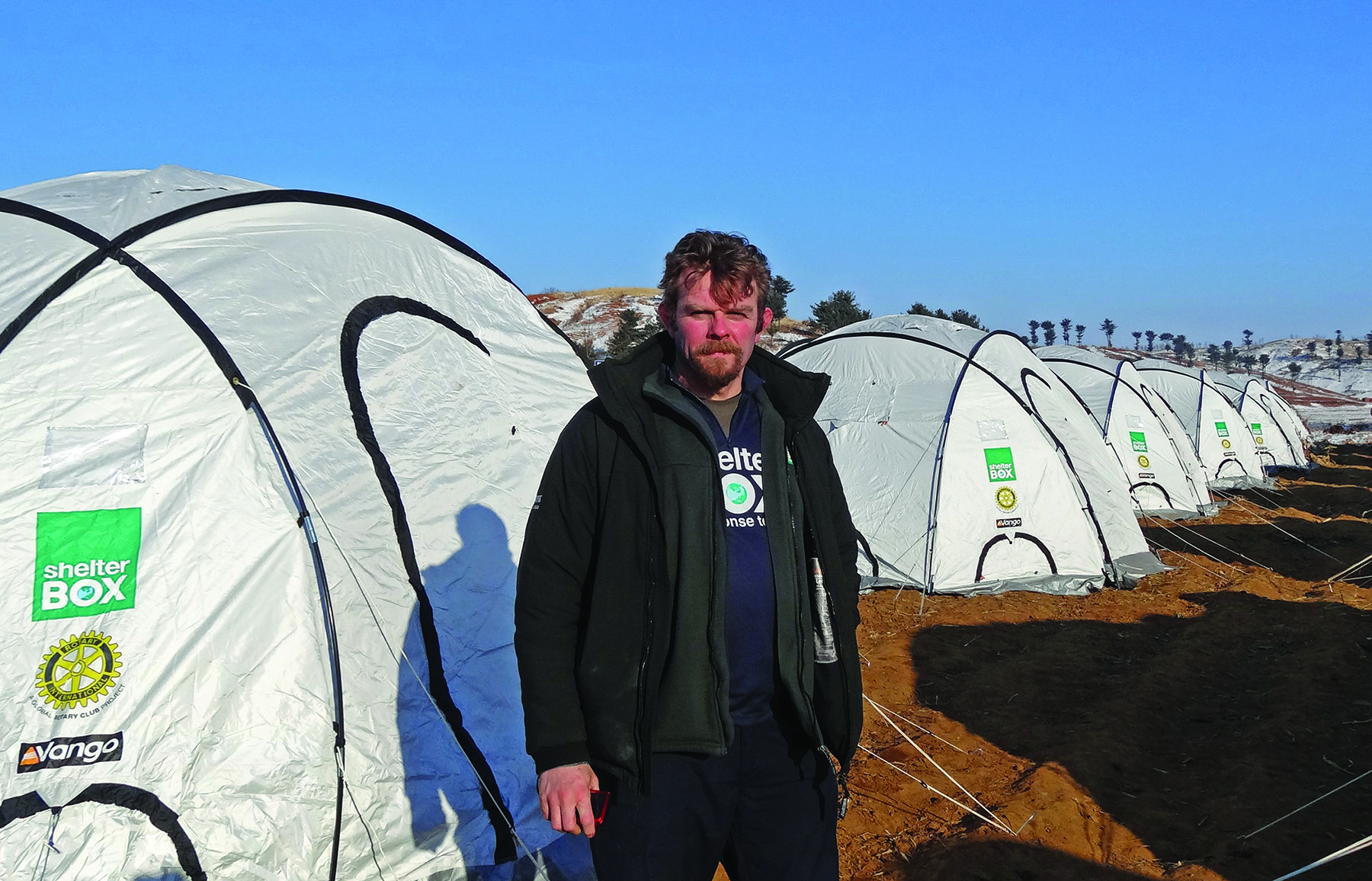 ShelterBox provides aid in the DPRK in 2012