Blog
---
Crisis in the Horn of Africa: Why We Must Act Now
The Horn of Africa is rapidly devolving into one of the most dire humanitarian crises in the world, and yet, it has received very little attention. 
It has been at least 40 years since Eastern Africa has missed four successive rainy seasons, however, this is now the situation facing over 20 million people in Ethiopia, Kenya, Somalia, Eritrea, and Djibouti. Conditions are already significantly worse than the 2011 famine which killed over 250,000 people, mostly children, in Somalia alone (UN News).
Right now, every 48 seconds, someone is dying from hunger in the region. Crops are failing, entire herds of livestock have died, and the situation is rapidly deteriorating. There are also extreme water shortages, which is leading to an increased risk in water-borne disease and forcing people to prioritize drinking water over water for hygiene and cooking.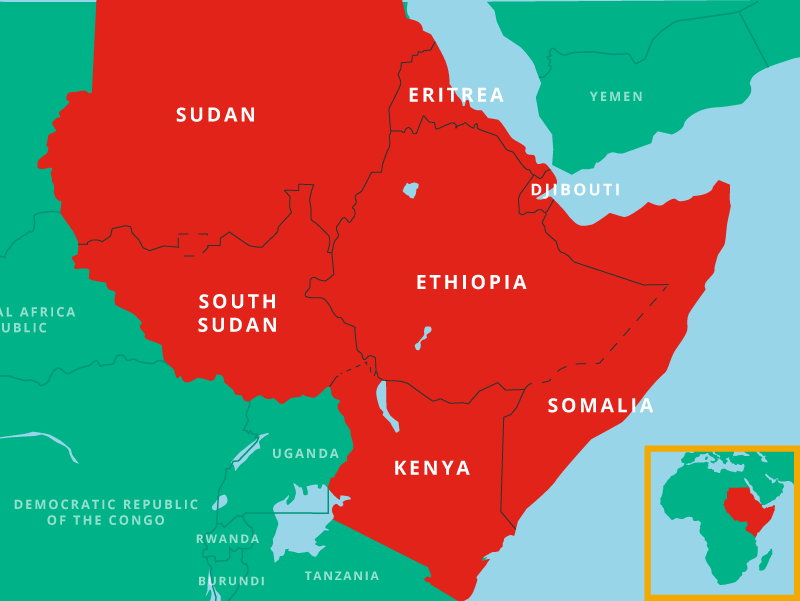 In addition to crops failing as a result of drought, hunger is being exacerbated by increased food prices and the halt of grain exports from Ukraine and Russia. Somalia alone imports 92% of their grain from Russia and Ukraine, so when the supply chain was blocked it had very dire consequences for those already facing acute hunger.
There is particular concern for women and girls in this crisis. There has been an increase in young girls being married off to provide their families with desperately needed income to survive (ReliefWeb). Families making long journeys to find food and water, or women and girls travelling longer distances to collect water, are at higher risk of gender-based violence.
The compounding impact of drought, increased food prices, blocked grain exports, COVID-19, regional conflict, and a severe locust season has left millions of people in an incredibly vulnerable position. The world needs to act now to prevent further devastation.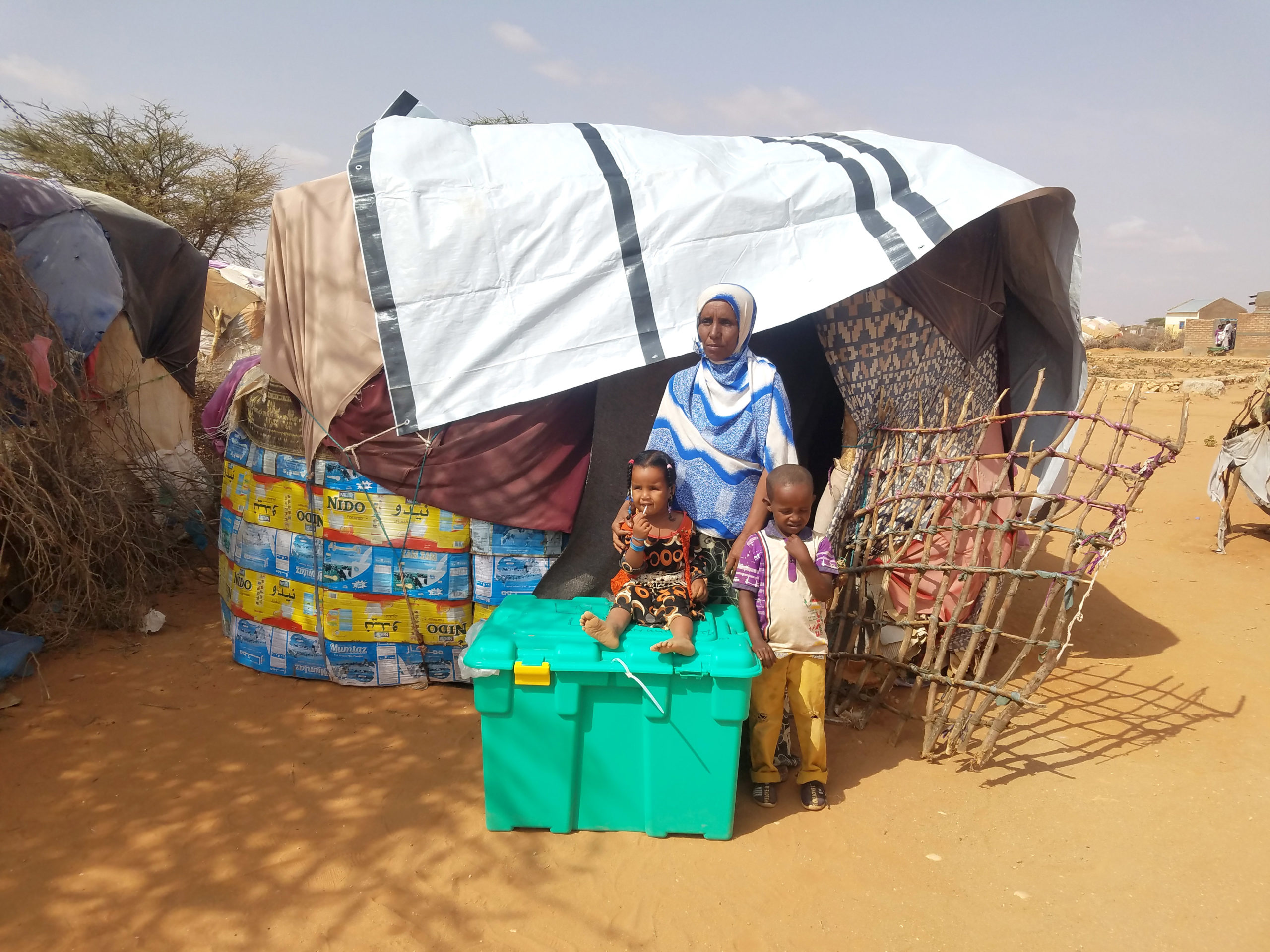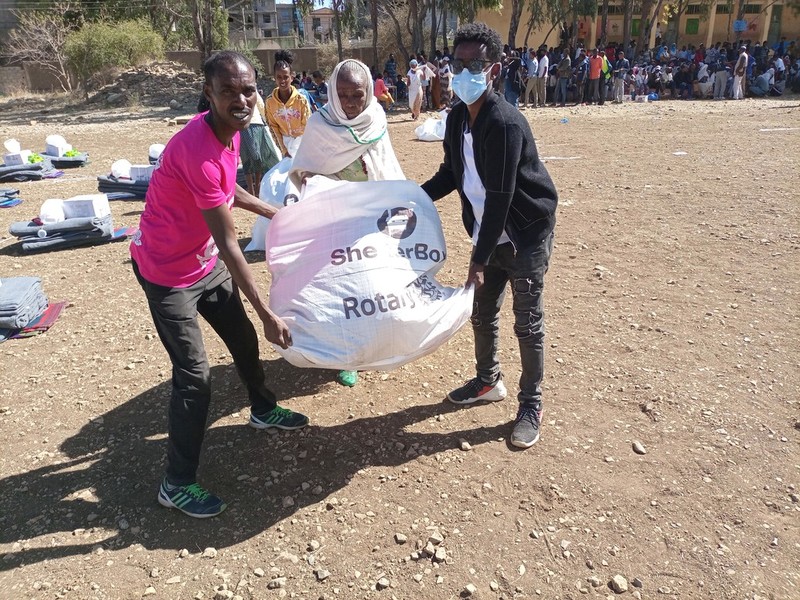 ShelterBox has responded to droughts in Somaliland before and has an ongoing conflict response in Ethiopia.
Why Shelter in a Drought?
As harvests continue to fail, and international prices increase, families across the Horn of Africa have had to sell their properties in order to pay for basic essentials. Thousands of others have been forced to leave their homes in search of food and water as livestock herds perish.
As a result, drought has not only caused a desperate need for food and water, but also a huge need for emergency shelter. In Somalia alone, over 800,000 people are in desperate need of shelter.
The provision of shelter helps improve resilience against ill health and disease for already vulnerable people. It can also facilitate access to other forms of aid distribution and provides some stability and safety amidst very challenging and potentially dangerous conditions.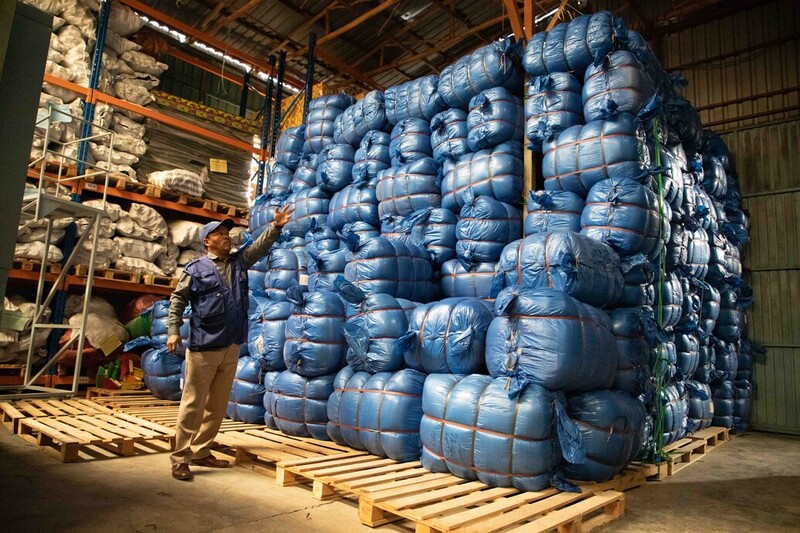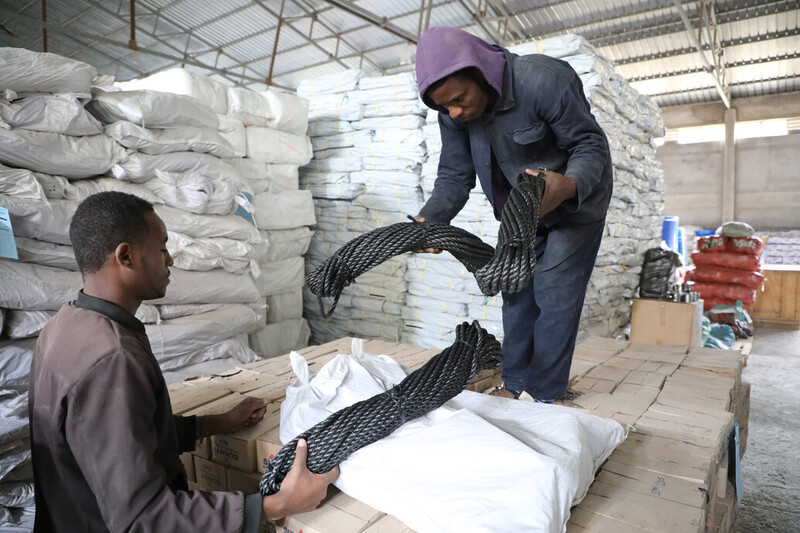 Blankets arrive in Ethiopia to be distributed with the help of our partner IOM.
What is ShelterBox Doing
ShelterBox has significant experience responding to droughts. We have ongoing operations in Ethiopia and have also responded to droughts in Somaliland in the past. In 2018 alone, ShelterBox provided shelter and vital supplies to 22,000 people affected by drought in Somaliland.
ShelterBox will be providing emergency shelter aid to 12,000 displaced people affected by the drought in Ethiopia. Our aid includes tarpaulins, rope, and other essential items. These will allow people to build emergency shelters to help protect themselves from the elements. It will also give people who have been forced to leave their homes a private space they can temporarily call home and be together with their families.
We are also planning to provide shelter to 1,000 families in neighboring Somalia.
How You Can Help
Although the situation is dire, it is not too late to prevent the worst case from occurring. But the world needs to pay attention and act quickly.
Please share this blog, our social media posts, emails, and webpages with your friends and family. The more people that know what is happening, the better.
If you would like to help ShelterBox respond where aid is needed the most, please donate now.

Blog
---
Preparing for Disaster
Everything you need to know about how ShelterBox prepares to respond to disasters around the world.

Blog
---
World Humanitarian Day 2022
Discover everything you need to know about World Humanitarian Day and meet four real-life humanitarians.