Shelter Families After Disaster
---

Join us for fun and fellowship at District 6840's In"TENTS" Rotary Celebration.
– Unpack an actual ShelterBox and see the life-saving aid inside.
– Join the friendly competition to build the tent.
– Raise awareness of the importance of home to sheltering in place amid the pandemic.
ABOUT SHELTERBOX
Right now, around 104 million people around the world have been displaced by disaster and conflict. ShelterBox is working to change this by providing emergency shelter and tools for displaced families, but we need your help!
Together we can transform despair into hope.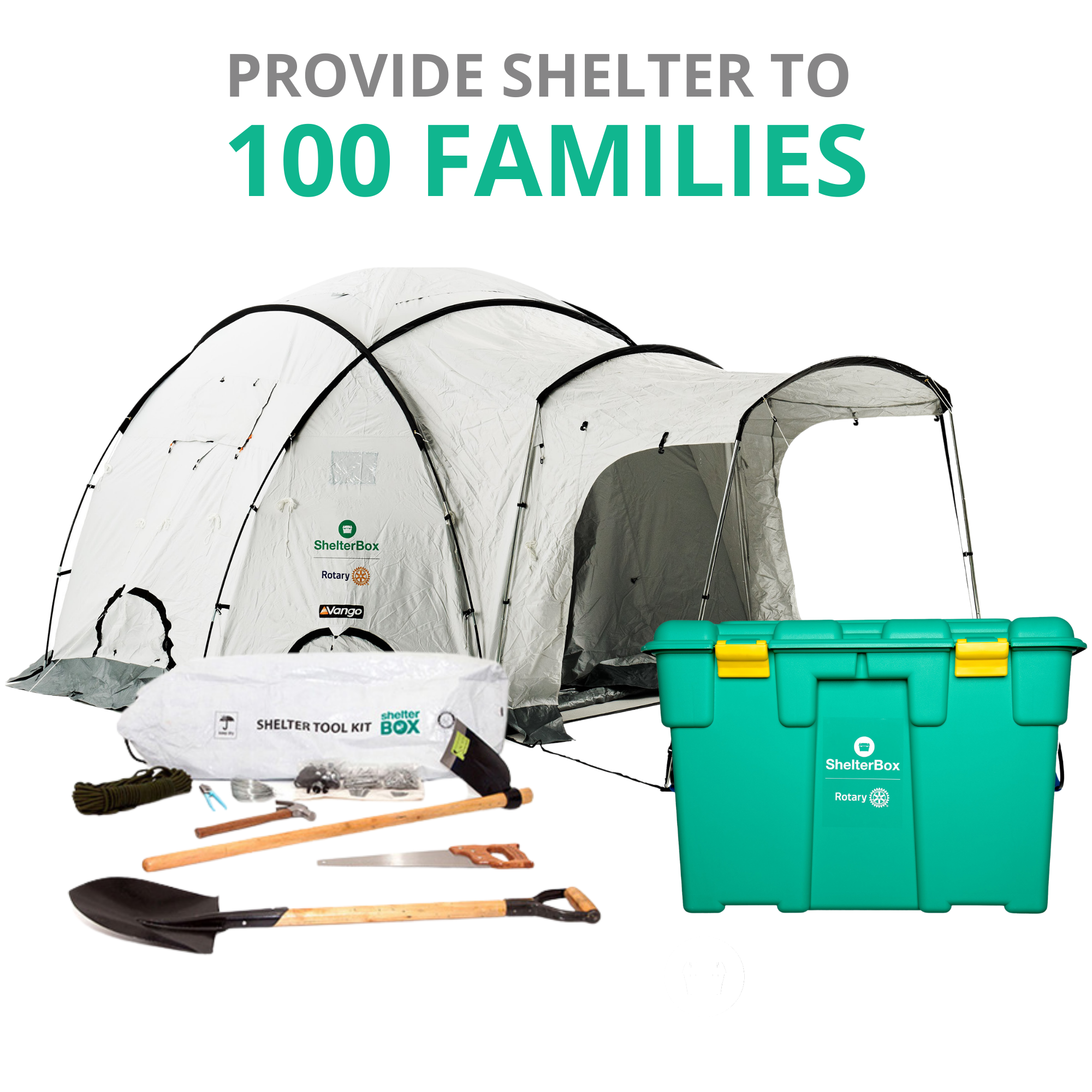 THANK YOU TO OUR PARTICIPANTS 
Emily Leitzinger — Orleans Territory (Carrollton, Mid City New Orleans, New Orleans, New Orleans Riverbend, St Bernard)
Raiza Pitre — River Parishes (Kenner, LaPlace, Metairie, Metairie Sunrise, St Charles Parish)
Keith Clayton — Center MS (Biloxi, Edgewater, Hattiesburg, Hattiesburg Sunrise, Petal, Richton)
Jennifer Garlich — East Coast (Gauthier, Lucedale, Moss Point, Ocean Springs, Pascagoula)
Sparky Welles — Tangi (Amite, Hammond, Hammond Ponchatoula Sunrise, Kentwood, Ponchatoula)
Tom Quinn — Lake (Bogalusa, Covington, Franklinton, Northlake-Mandeville, Slidell, Slidell Northshore)
Carolyn Tedford — BayPass (Bay St Louis, Central Hancock County, Picayune, Poplarville)
Tami Munsch — Gulf (Long Beach, Gulfport, Gulfport Orange Grove, Gulfport Sunset, Pass Christian)
Rob Belote — Heartland (Columbia, McComb, Summit, Tylertown)
Corey Dunbar — Bayou (Algiers, Belle Chasse, Plaquemines Parish, West Bank, Westwego)