Blog
---
Blog – Martin Gore Interview
Martin Gore
---
Depeche Mode musician tells why he supports ShelterBox
By Lucky Drucker, ShelterBox USA Intern
Hi, I'm Lucky Drucker, an 8th grader and an intern at ShelterBox. For the past year, I have been raising awareness of ShelterBox and its life-saving mission. I even donated the money I received for my bat mitzvah to ShelterBox!
As part of my internship, I was able to interview some amazing supporters about what inspires them about ShelterBox. Here I talked with Martin Gore of the band Depeche Mode to ask about his thoughts on giving back and ShelterBox.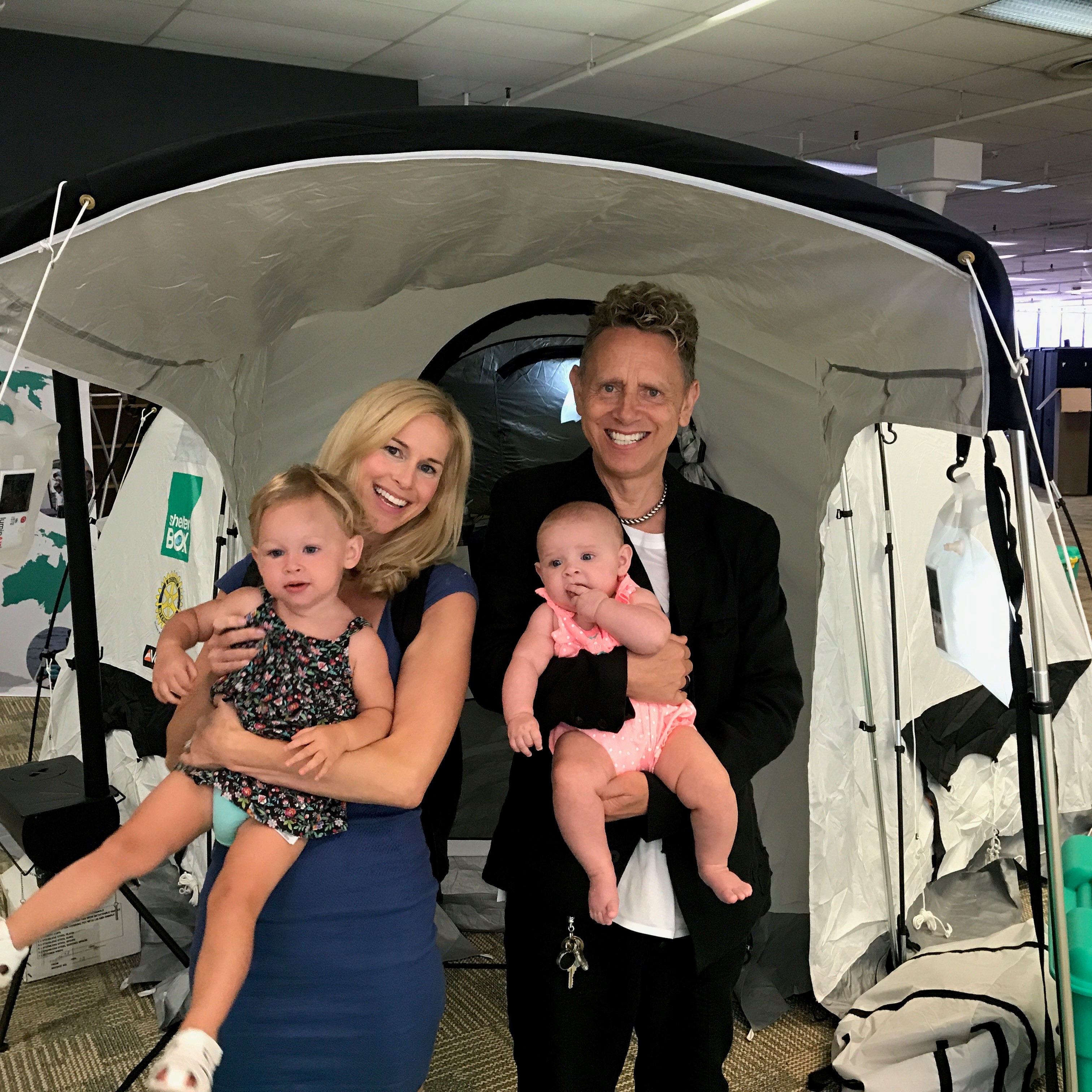 Q: Martin, how has your work around the world influenced your desire to give to global causes?
A: I am a very fortunate person who has had a long career doing something I love. During that long career, I have traveled all over the world and witnessed a lot of inequality. Because of that, I want to try to help where I can.
Q: Why is it important for you to use your visibility to raise awareness of humanitarian issues?
A: I believe that if you have the opportunity to raise awareness of good causes, you should use your visibility. At the same time, however, you have to be careful of 'charity fatigue' – constantly bombarding your audience with good cause after good cause. There are so many good charities with worthy causes, you have to choose carefully which ones you choose to promote or people lose interest and any impact that you may have had is lost.
Q: What about ShelterBox moves you?
A: I have been to the ShelterBox offices and have seen one of their tents set up along with various boxes of necessities that are vital in disaster situations. I also Skyped with one of their team members in London who has to be ready for deployment at a moment's notice. The service that ShelterBox provides and the level of commitment of its team is incredible! With the massive refugee crisis that the world is facing and the ever-increasing number of natural disasters due to climate change, the world needs ShelterBox.