ShelterBox USA Earns Charity Navigator's Highest 4-Star Rating
---
Feb. 9, 2018
For the second year in a row, ShelterBox USA earned a 4-star rating for demonstrating strong financial health and commitment to accountability and transparency.
Only 29 percent of charities evaluated by Charity Navigator have received at least two consecutive 4-star evaluations.

The 4-star rating is the highest possible rating and indicates that ShelterBox USA adheres to sector best practices and executes its mission in a financially efficient way.
Based on its 4-star rating, people can trust that their donations are going to a financially responsible and ethical charity
"We are deeply appreciative of the supporters who entrust ShelterBox USA with their donations and who make the lifesaving work possible. We remain committed to maximizing the donors hard-earned dollars to help people around the world have shelter, warmth, and dignity when they have lost everything," said Kerri Murray, President of ShelterBox USA.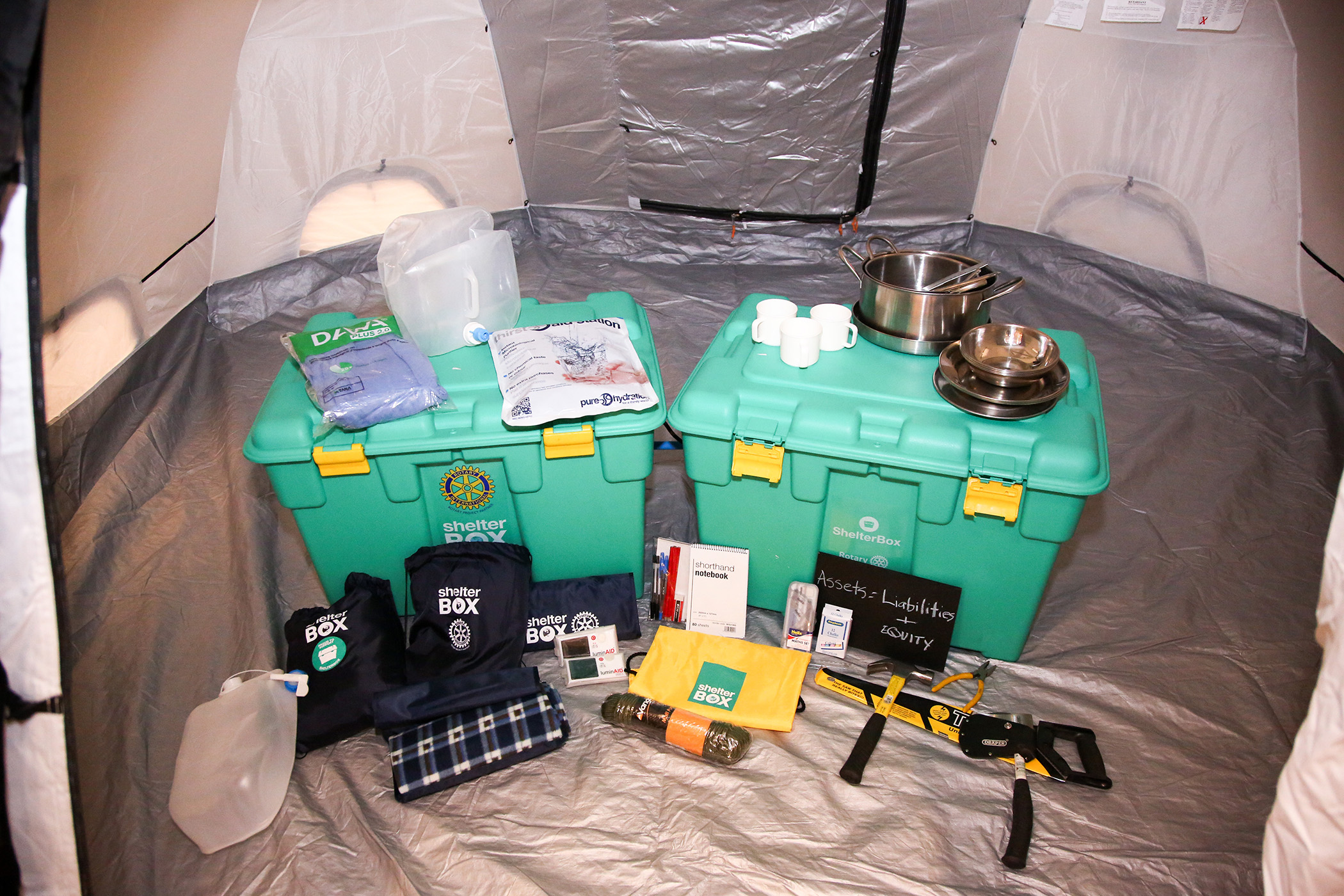 "Our donors are not only passionate about making a difference for people in need, but also savvy with how they choose to support effective aid. Our goal is to continue to deliver humanitarian aid in the most effective and efficient ways possible."
Charity Navigator is an independent evaluator of charities that works to provide donors with essential information to give them greater confidence in both the charitable decisions that they make and the nonprofit sector overall. Charity Navigator is the largest charity evaluator in America, evaluating more than 8,000 charities.
"ShelterBox USA's exceptional 4-star rating sets it apart from its peers and demonstrates its trustworthiness to the public," according to Michael Thatcher, President & CEO of Charity Navigator. "This adds ShelterBox USA to a preeminent group of charities working to overcome our world's most pressing challenges. Based on its 4-star rating, people can trust that their donations are going to a financially responsible and ethical charity."
Since 2002, Charity Navigator has evolved its method for evaluation, adding metrics focused on governance and ethical practices as well as measures of openness. They have also upgraded their methodology for rating each charity's financial health.
ShelterBox is currently responding in the Philippines following tropical storms, Madagascar in the aftermath of Cyclone Ava, the Caribbean following Hurricanes Irma and Maria, Bangladesh following flooding in the north and the Rohingya refugee crisis in the south, and Somaliland where people are displaced by drought. The organization is also providing aid to people displaced by conflict situations in Syria, Iraq, Cameroon, Chad, and Niger.