ShelterBox USA raised more than $225,000 at their second annual event, "An Evening to Experience ShelterBox," held Sept. 20, 2018.
"We go to the furthest parts of the world to help people who are forgotten. We give people the tools they need to get on with their lives after losing everything to disaster or conflict."
– Kerri Murray, President of ShelterBox USA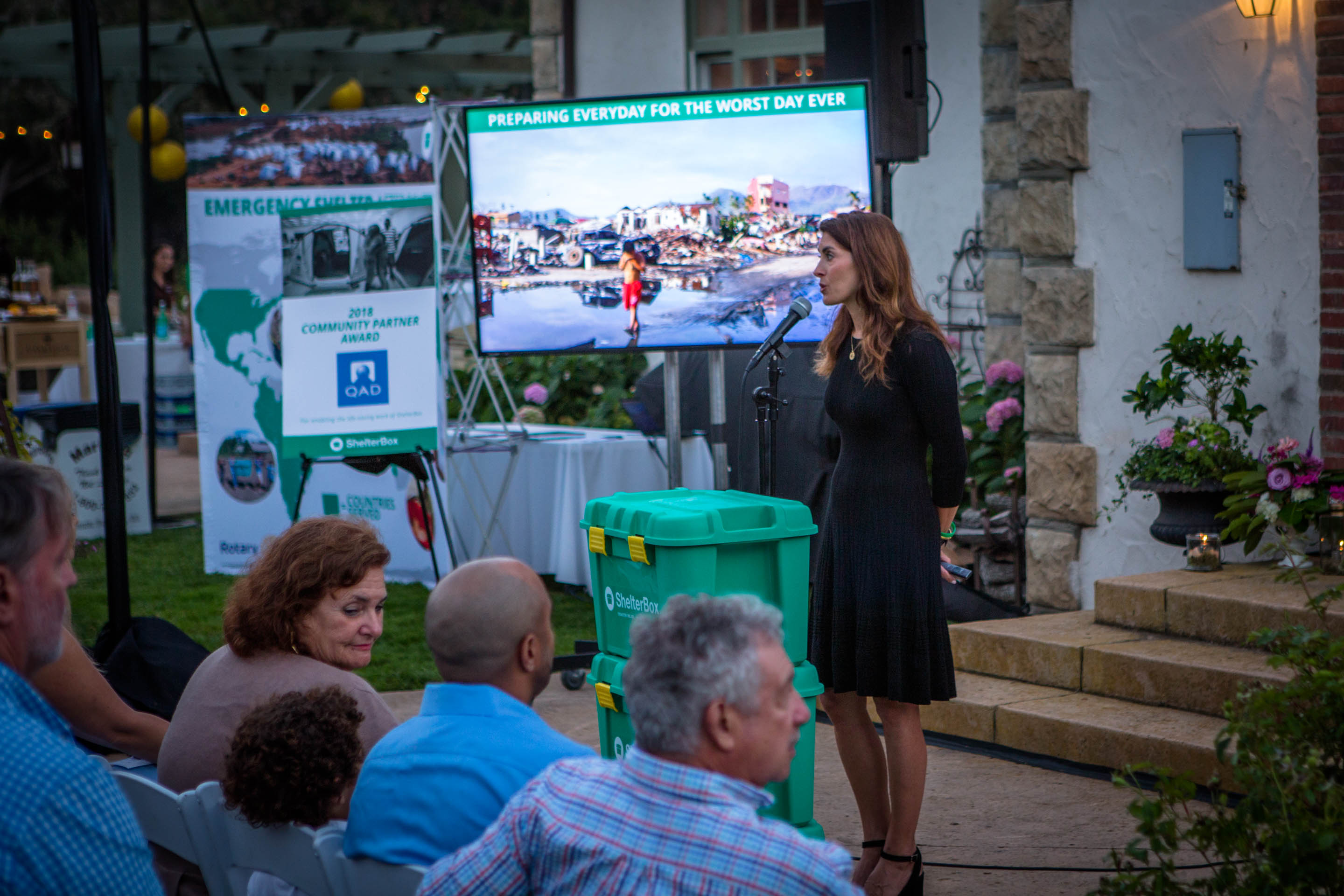 More than 250 people attended the free event, hosted at the home of supporter John McGovern in Summerland. Martin Gore of Depeche Mode and his wife, Kerrilee, Chuck and Merryl Zegar, David Jackson, Earl Minnis, Brian Goebel, Patrick and Erin Spence, Carolyn Chandler, and Wade Nomura were among the attendees.
The evening featured interactive demonstrations with ShelterBox tents and equipment. ShelterBox Response Team members who have been deployed around the world were on site to discuss how the aid makes a difference in the lives of people who have lost everything after disaster.
ShelterBox provides shelter and life-saving supplies, such as water filtration, blankets, ground mats, mosquito netting, solar lights, and tool kits, to communities overwhelmed by disaster.
ShelterBox is currently assisting people affected by the recent Typhoon Mangkhut in the Philippines, earthquakes in Indonesia, flooding in Kenya and Ethiopia, and drought in Somaliland. ShelterBox is also providing aid to those displaced by conflict in Syria, Iraq, Cameroon, Chad, Niger, and Nigeria.
Dozens of Rotarians from local clubs were in attendance. ShelterBox is the official Project Partner of Rotary International in disaster relief. Rotarians are often the first point of contact for the ShelterBox Response Team when they arrive in a country that has been devastated by a disaster. They also help in fundraising and volunteer projects.
Software company QAD was recognized at the event with the Community Partner Award for providing office space and helping the organization establish a presence in Santa Barbara. Kelly Johnson of Yardi, last year's award recipient, presented the 2018 award to QAD's Chief People Officer, Kaye Swanson, who accepted on behalf of QAD.
Donations received at the event were matched by the Zegar Family Foundation.
David Jackson of the Zegar Family Foundation shared with the audience how his own family's experience being displaced during the Thomas Fire and debris flow caused them to feel even closer to ShelterBox's mission.
"We felt the uncertainty of not knowing where we'd find shelter, but our suffering was brief. We want to give those who are not so lucky a chance at survival."
-David Jackson, Zegar Family Foundation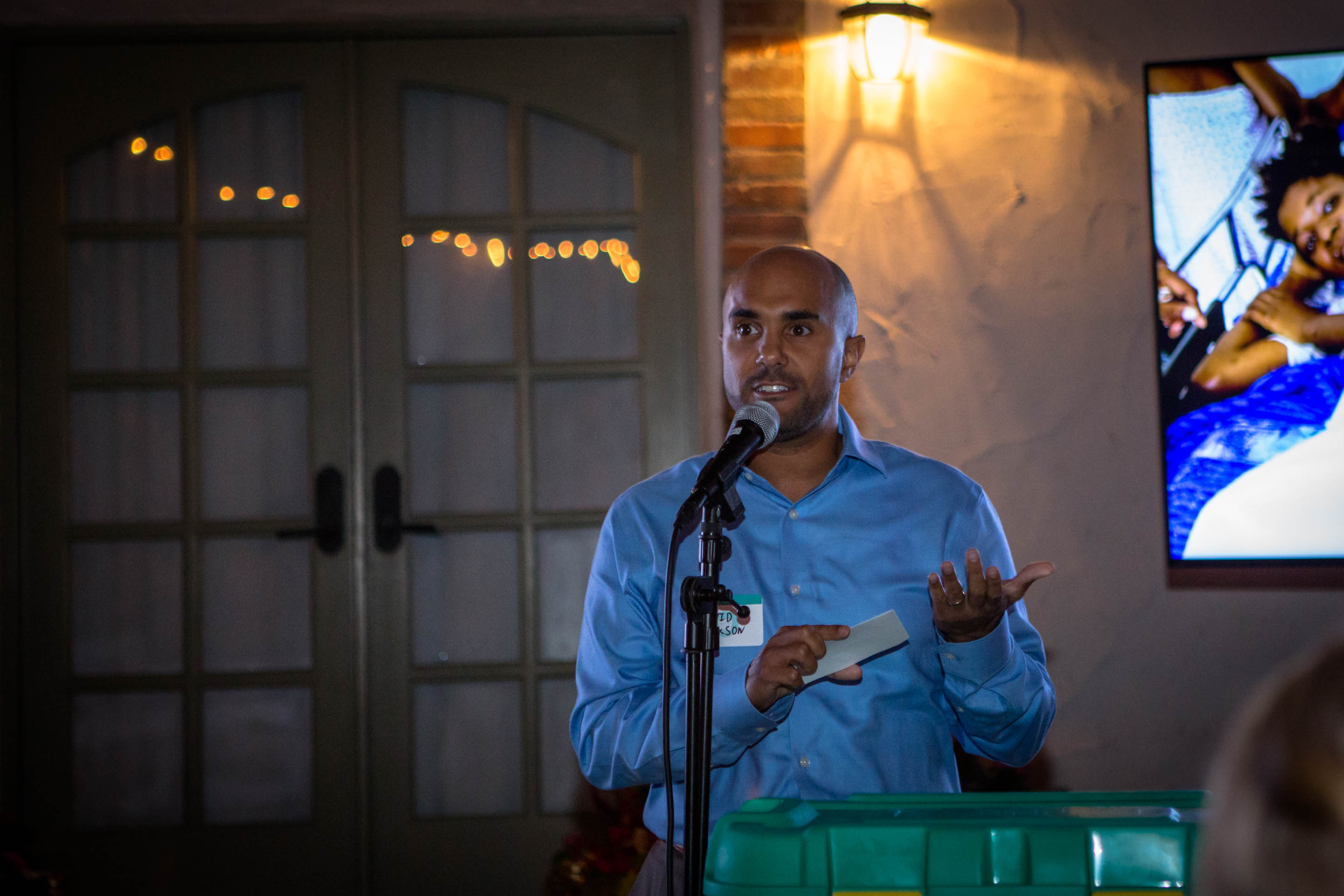 The event cost was largely underwritten by local companies that came out to support the nonprofit. Guests enjoyed handcrafted tacos from Sharky's Woodfired Mexican Grill, tequila donated by Código 1530, and wine donated by Summerland Winery.
The event was sponsored by Yardi, BD, Letter Perfect, Community West Bank, Santa Barbara Travel Bureau, Tri-Co Reprographics, Maps.com, NewBridge Resources, LLC, Pacific Premier Bank, and the Santa Ynez Band of Chumash Indians.
Volunteers from Yardi, Impact, and the San Marcos High School AAPLE Academy, assisted at the event.