Welcome to Cascadia
---
September 8th-10th, 2023
Sno Road Winery, Echo, OR
Wonder what it's like to be on a ShelterBox team? Want to enhance your presentation and speaking skills to make you more successful as an ambassador? Doing an assessment of the disaster and calling in aid? This is your chance.
During this weekend you will learn about ShelterBox and the aid we deliver, then you "deploy" in teams to assess, and serve people who have been affected by disasters in Cascadia.
This is an interactive and fun way to learn about ShelterBox and how the organization works. You will be sharpening your skills as an ambassador, to present and talk about ShelterBox more confidently. You will also hear stories from the field from Response Team Members.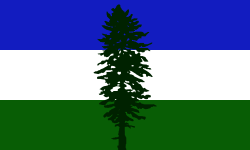 Event Details
---
The cost to attend is $50 plus your plane ticket to and from Cascadia.  Payment may be made via credit/debit card on the registration form below.
TRANSPORTATION
Transportation to and from the airport will be arranged for you.  Carpool plans are coordinated and communicated the week of your deployment to Cascadia.  Transportation is generously provided by local volunteers and Rotarians from the Hermiston Rotary Club.  All Ambassadors will sleep in tents in teams, with a max of four individuals of mixed genders per tent.  The training includes role play as well as moderate physical activity lasting up to 5-hours.
FLIGHTS
We recommend scheduling your incoming flight to arrive prior to 12:30 pm on Friday.  If the flight times offered do not fit this schedule, you are welcome to fly in on Thursday.  You can make personal arrangements at a nearby hotel at your own cost, or camping-style accommodations can be made available for participants Thursday night on the Cascadia property.
We ask that you schedule departing/return flights anytime after 2:00 pm on Sunday.
Please plan your travel to fly into and out of one of these airports near Echo, OR
Tri-Cities Airport (Pasco, WA) 
*All times noted are Pacific Time Zone.
WHAT TO BRING
• Sleeping bag and ground mat (Sleeping bags or mats can be provided upon request)
• Flashlight/headlamp
• Small pillow
• Outdoor shoes/boots
• Comfortable outdoor clothes
• Lightweight jacket
• Toiletries & towel
• Water bottle
• Sunscreen
• Pencil & paper
Register for S.A.F.E. Cascadia
---