THE SHELTERMAKER CHALLENGE
---
It's the fort that counts!
All over the world, families are coming up with creative and fun ways to stay entertained while remaining safely at home.
Whether you are a child, parent, restless adult, have fur babies, or a bored teenager, do something constructive and become a #ShelterMaker! 
Work together (or solo) and build the perfect home hideaway, then share it with us on social media!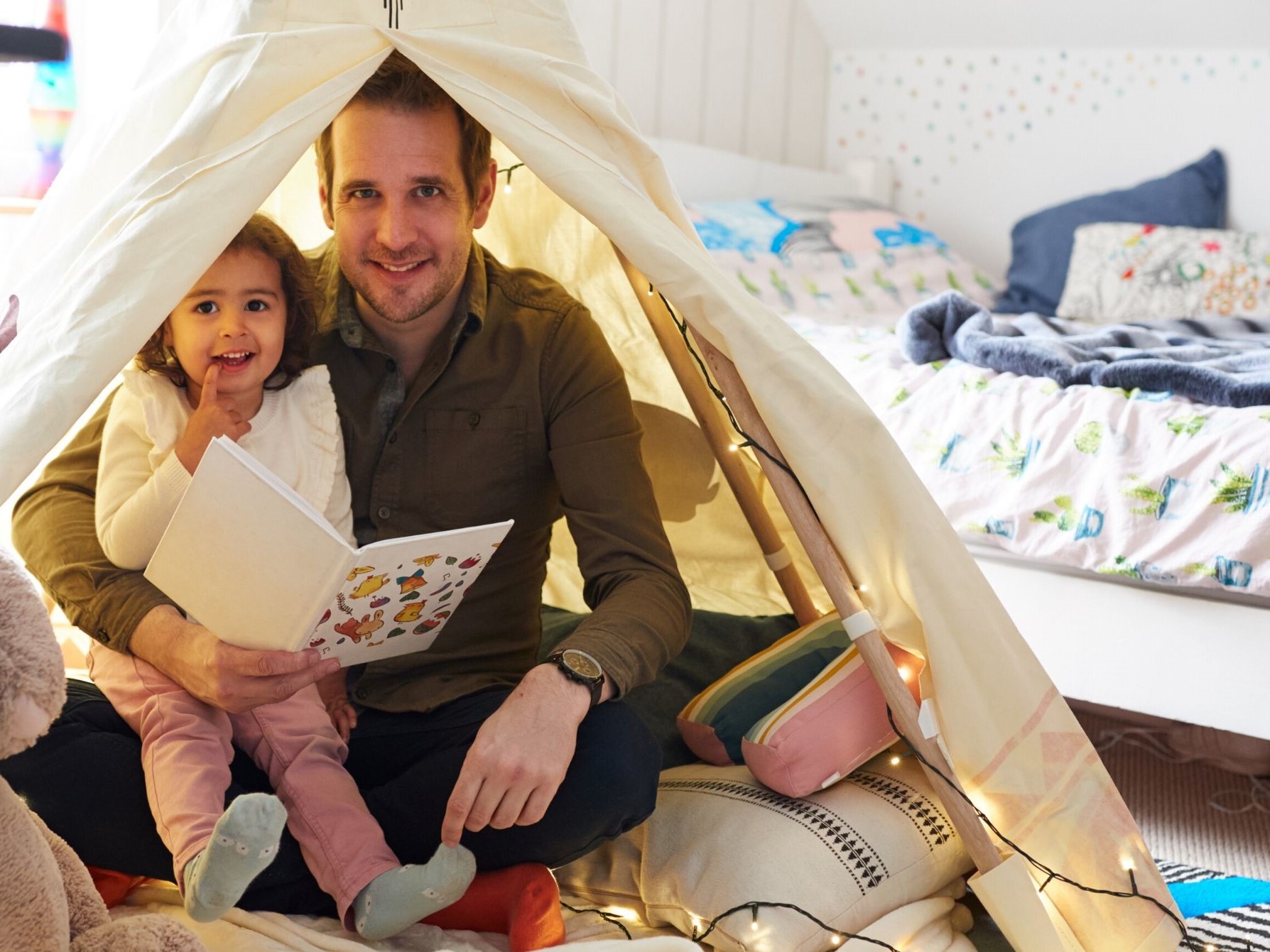 STEP ONE: Design Your Shelter
Ask yourself some key questions.

Do you want to build a fort, construct a perfect tree-house or throw a pile of sofa cushions and get comfy?

 

Are you thinking i

nside or outside?

Sheets or sofa cushions? 

Are your priorities strength and rigidity or comfort and coz

iness

?

Where are you going to keep the snacks?

 
Give it a bit of thought and then get making!
STEP TWO: Build Your Shelter
Here at ShelterBox we say "The best materials are the ones you've got available." So have a look around you – what materials can you use? Also think about the features of your environment and how you can use them – like a wall, a table, or even a broomstick.
Our Operations Pros put together some building basics for you:
Foundation: The floor is probably best as it is flat and stable. Stability is key for building your shelter.
Walls and a roof: These are key for privacy in your new shelter. Chairs, blankets, and large cushions are all great materials to build yours!
Beams: How are you going to hold your shelter up? Broomsticks and chairs add great height.
We want to see what your finished creation looks like, so share it on social media with the hashtag #ShelterMaker. Don't forget to tag @ShelterBoxUSA! 
STEP FOUR: Nominate more ShelterMakers!
Choose a couple of people and challenge them to make a shelter of their own! Use hashtag #SeeAShelterMakeAShelter to get them motivated. Don't forget to give them some handy tips if they need it. 
STEP FIVE: Make a Donation
Be a ShelterMaker for families around the world and consider making a donation. Families around the world are living in crowded refugee camps and displacement centers. Your support will provide families with a shelter of their very own, helping to protect them from the spread of viruses and disease.
Thank you for joining this challenge! We look forward to seeing all of your wonderful creations on Facebook and Instagram!
SHELTERMAKERS FROM AROUND THE WORLD
---