On January 13, 2021, the Hunga Tonga-Hunga Ha'apai volcano erupted in the South Pacific kingdom of Tonga. The underwater eruption caused tsunami waves throughout the South Pacific and has covered Tonga in toxic ash.
So far, up to 84,000 people have been affected and satellite images reveal a huge amount of damage to homes on several islands. The most pressing concern is access to clean drinking water, as much of the country's supply is now contaminated by volcanic ash and dust.
The eruption of Hunga Tonga-Hunga Ha'apai is one of the most violent ever captured on satellite. The underwater eruption lasted for eight minutes generating a 3-mile wide plume of ash, steam, and gas that rose 12 miles into the air. It sent shockwaves and triggered tsunami waves across the South Pacific. The eruption was so violent it could be heard as "loud thunder sounds" in Fiji, a country more than 500 miles away.
A tsunami warning was issued in countries as far away as the US and Canada. There is a particular concern for the low-lying islands Mango and Fonoi as there was an active distress signal detected from Mango.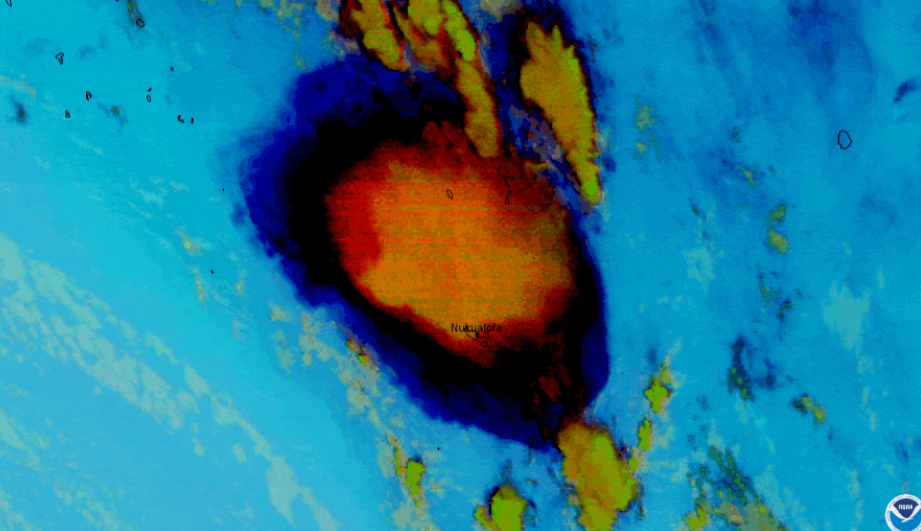 credit: NOAA
Communications are usually impacted after a disaster, but this is an exceptional case as all communications with the island have been severed. Even satellite phones are having trouble getting through because of the ash cloud. Therefore, it has been difficult to understand how the most affected people are being sheltered and whether there are likely to be significant unmet shelter needs.
The Government of Tonga requested the help of nearby governments in Australia and New Zealand. Their aid has since arrived, which included water carriers and shelter materials. We are also aware that there are agencies already in Tonga, such as the Red Cross, distributing aid to people in need.
ShelterBox has been closely monitoring the situation in Tonga ever since news of the volcanic eruption and tsunami emerged.
After much investigation and consultation with local partners to better understand the situation and scale of unmet need, it has recently been announced that ShelterBox will not be responding in Tonga.
This is not a decision that has been taken lightly.
The need for shelter around the globe due to disaster and conflict displacement is huge. With such unprecedented need, we must continue to focus on responding where people will not receive shelter support from any other sources after disaster, and where there is a clear need for ShelterBox aid.
Our reasoning is based on the findings below:
In Tonga, large-scale government responses are being provided by New Zealand, Australia and China, with further support from Japan and the UK.
People in Tonga are also receiving support from other organizations with local or regional presence, including the Red Cross, UNICEF and Rotary New Zealand's ERKs.
We have been working with these organizations, and others, to understand the likely extent of shelter aid needed, and we believe communities in Tonga are likely to receive support from those organizations.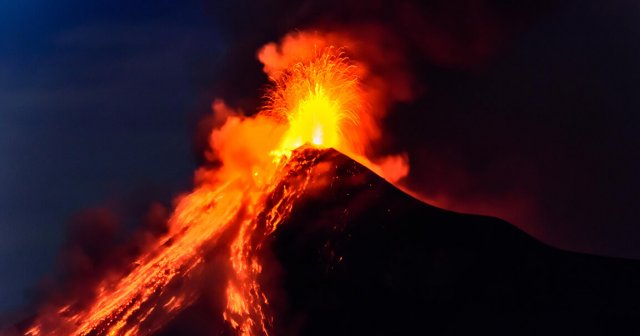 DISASTERS EXPLAINED: VOLCANOES
Learn what volcanoes are, how they erupt, and the effects of a volcano eruption.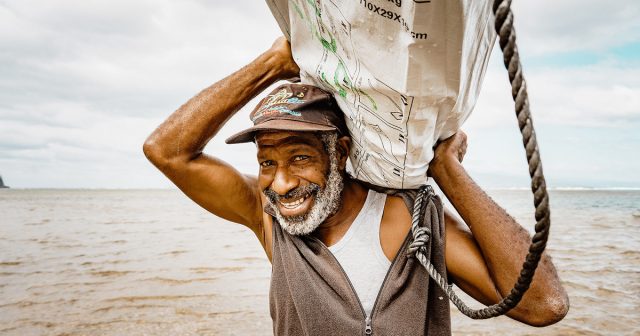 Stay Up to Date
Featuring the latest news from the field, stories of families who we've helped and exciting fundraising campaigns that you can be a part of, you won't want to miss out.