Blog
---
Blog – Volunteer Spotlight: Eric Schalla
Eric Schalla
---
How a ShelterBox Response Team member got started
By Hannah Rael, PR Manager
After learning about ShelterBox's immediate response to needs on the ground after the 2010 earthquake in Haiti through a feature on CNN, ShelterBox Response Team member Eric Schalla knew he wanted to get involved.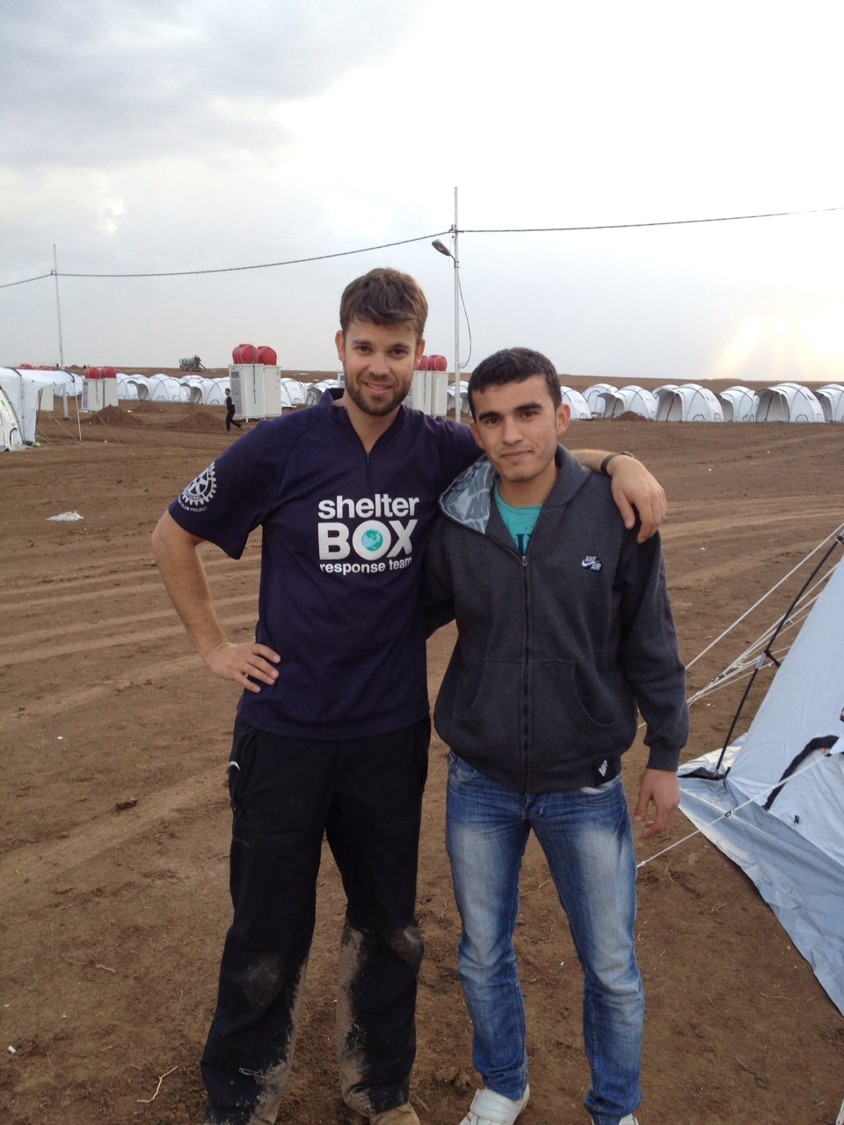 A U.S. Marine Corps logistician from 2000-2004, he felt his experience in the service would translate well to the team. "I was impressed by the manner in which they were able to bring housing to people so quickly," said Schalla.
"After being in the Marines, I felt a desire to deploy again and contribute some act of service that went beyond monetary donation."
Schalla – who now lives in Carpinteria, Calif. and works for the family business, Tri-Co Repographics in Santa Barbara – said the process of becoming an SRT took about a year, including the initial application paperwork, a selection weekend, and a nine-day in-depth disaster training simulation.
His first deployment was in 2012 to the Kurdistan region of Iraq to support Syrian refugees. ShelterBox was supplementing shelter for refugees transiting through a UN camp close to the Syria-Iraq border. His team was tasked to deploy tents in the UN camp, determine what specific additional items were needed, and how many tents the camp would require.
"The organization allows members of the ShelterBox Response Team to operate as a rapid reaction force. The team is very nimble with 3-4 highly-trained volunteers, so we're able to adjust plans and adapt to new challenges very easily and we aren't satisfied unless we make the most out of each day," said Schalla.
"This autonomy, nimbleness, and impatience is what makes ShelterBox so effective during a crisis."
Since that response effort, Schalla has continued to be a strong advocate for ShelterBox's work.
"Shelter is more than just a roof, it's a home. It's the foundation for families and their community," said Schalla. "When people are provided quality shelter after losing everything, they can have a base to rebuild from."