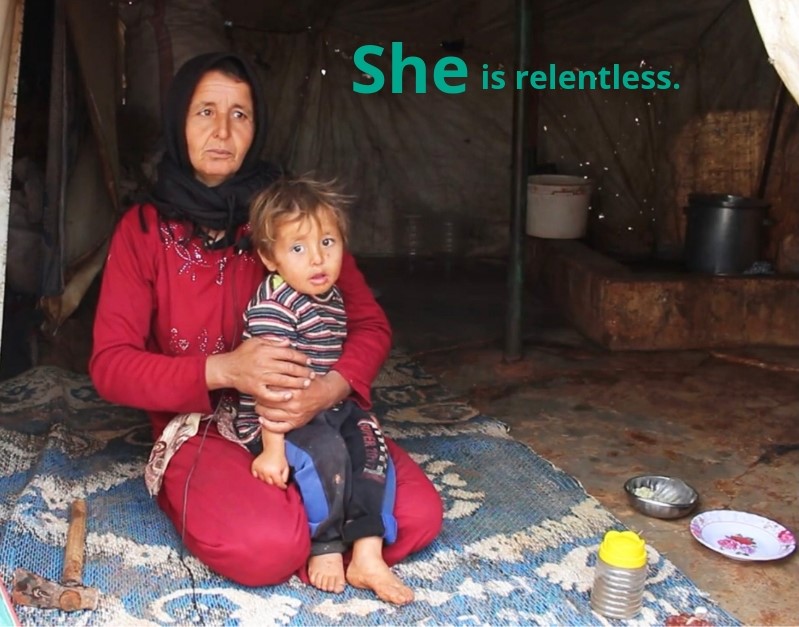 Ayman and her children have experienced multiple displacements over the last five years due to the conflict in Syria.
Her four oldest children, aged 8-12, were born before the start of the civil war. Her fifth child, just two and a half years old, was born in a displacement camp.
Ayman's life is a daily struggle for survival.
She lives alongside other families like hers in a makeshift tent on a barren piece of land. There is no running water, no electricity, and rudimentary sanitation.
"The camps need help. If help it does not come the situation will be very bad.  We need a new tent, tarpaulin, sleeping mattresses, blankets and warm clothes for our children because the winter is coming and the prices are expensive."
ShelterBox provided lifesaving aid to Ayman which included tarpaulins, wire, and tools for mending tents, insulations mats, mattresses, blankets, a cooking set, a solar light, and children's clothes.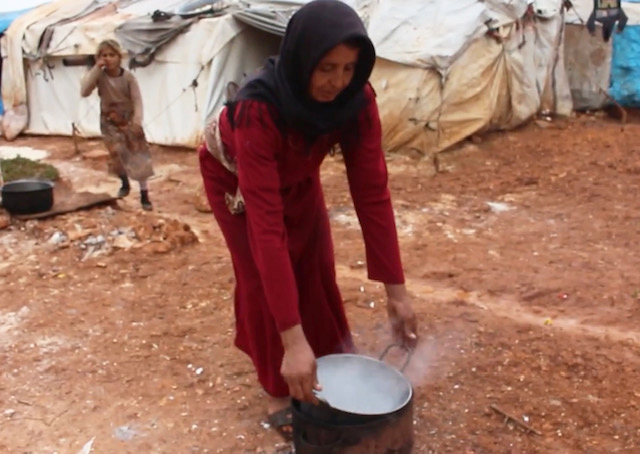 "We now have mattresses and blankets for sleeping and the lamps are excellent. Everything in the kit we received was very good and useful. The most useful item is the tarpaulins because our tent is old and needs to be repaired, that is the most important thing for us."
The delivery of aid has made a significant difference to Ayman and families like hers, but it cannot alleviate their sheer exhaustion. Now, Ayman hopes to one day return to her home when the war stops. She told ShelterBox how her family is tired and hopes that next year the violence will end.
I just want to thank you and everyone who helped us."