Stand with women after disaster
---
As women around the world flee violence and face disasters, they are often left homeless and vulnerable.
Women experience higher death rates, increased gender-based violence, economic loss and loss of education. However, women are pivotal in the recovery process – they are often the first responders to a crisis and play a central role in the survival and resilience of families and communities.
Last year we reached thousands of women, delivering emergency shelter and supporting them to rebuild their homes and their lives.
Join us, stand with her, and help empower women around the world. #ShelterHer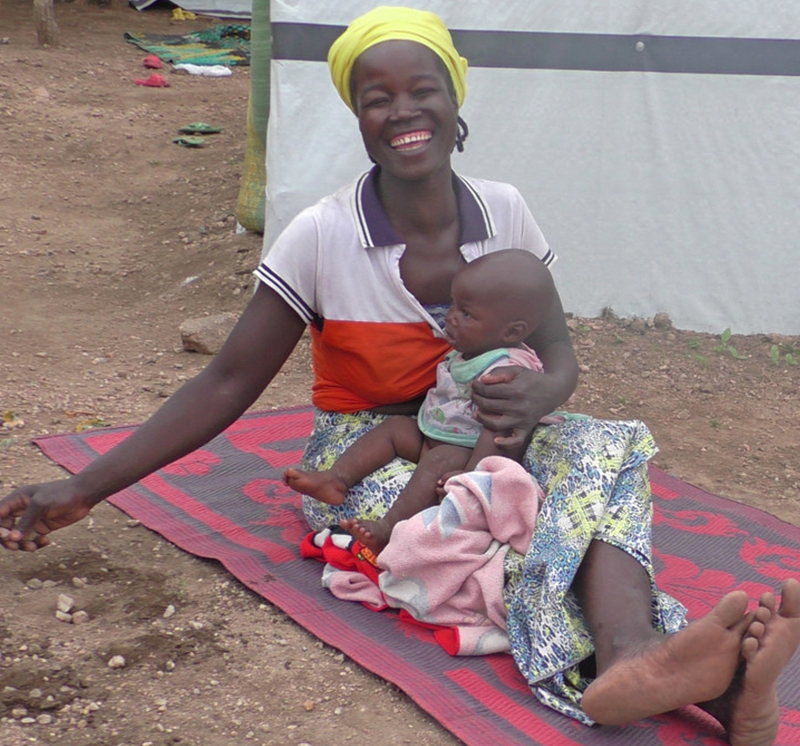 When Kaltoumi smiles, it's impossible not to smile with her. Despite her joyful demeanor, Kaltoumi has endured terrible violence that began when Boko Haram attacked her village in Nigeria.
"While running away, I left everything behind. I lost everything when I escaped. […] That time seems so far away now. I didn't know if I could handle that situation for long. I spent all my time working and I was tired of how we were living. I was tired of crying."
Kaltoumi was determined she and her family would survive."I dealt with the lack of food and the worrying health conditions of my children. I worked in people's farms and earned a little bit of money to buy food for the family. A small piece of land was given to me for farming, so I tried to manage my time for both farms."
Thanks to supporters like you, Kaltoumi was given two shelter kits, solar lamps, kitchen essentials, blankets and a water filter.
With a roof over her family's head, Kaltoumi can now make plans for the future. She hopes to set up her own business selling food so she can provide for her children.
When Cyclone Amphan hit India, it destroyed Phuleswari's home and much of what she owned. The rains devastated the entire region, with floodwaters coming up to Phuleswari's knees. The storm left the family with nothing.
Phuleswari was able to escape with her children to safety but when they returned to their house, there was very little home to come back to. "My daughters were scared and crying. I took them in my arms to calm them down." At the worst point of the storm, a tree collapsed and nearly crushed the house with everyone in it.
As the floodwaters receded, Phuleswari and her children needed emergency shelter to survive in the aftermath of the storm. Supporters like you provided Phuleswari and her family with tarpaulins, ropes and tools.
Phuleswari has been a pillar of strength for her neighbors too, generously sharing and cooking food even when she has so little herself.
---
---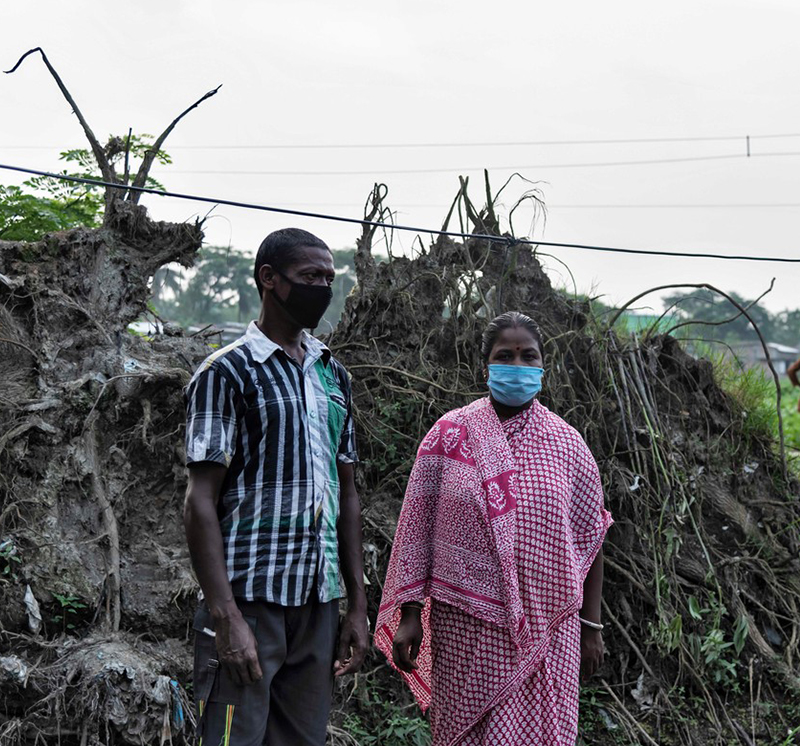 SHE IS ESTHER.
---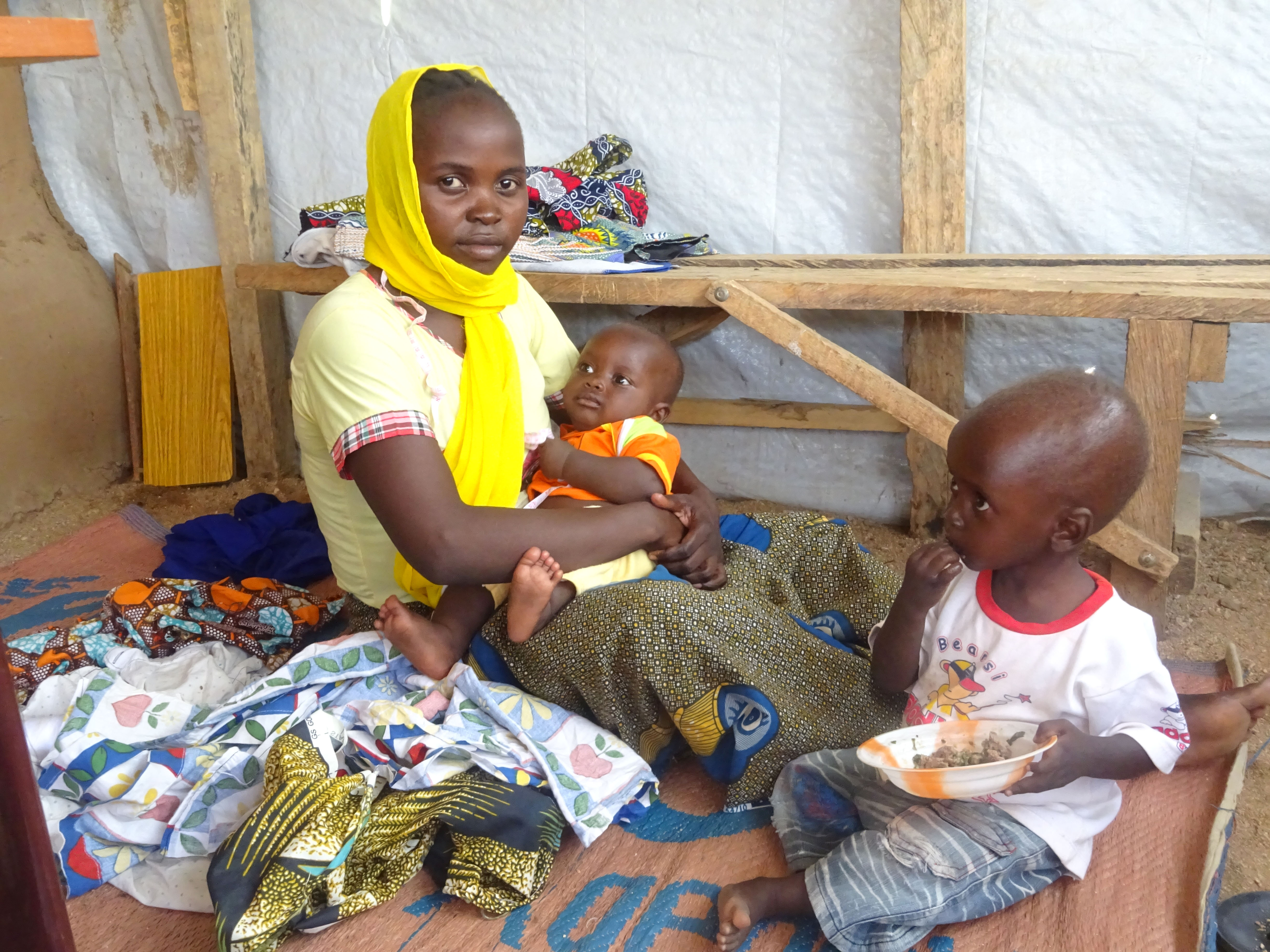 She is a survivor. She is an entrepreneur. She is a mother.
In 2014, at 17 years old, Esther fled her village in Nigeria with nothing but her clothes on her back when Boko Haram militia attacked her village. They raped and murdered her mother. They murdered her father and three elder brothers and kidnapped her youngest brother.
Esther survived the devastating violence and made it to safety. She is one of 61,000 refugees living in Minawao refugee camp.
She is now married, a mother of two, and owns her own business as a seamstress.
Anytime I see somebody wearing something that I sewed, it makes me happy. I can now take care of some family needs."
Esther is no longer simply surviving; she's living and looking forward to a brighter future.
SHE IS YOLANDA.
---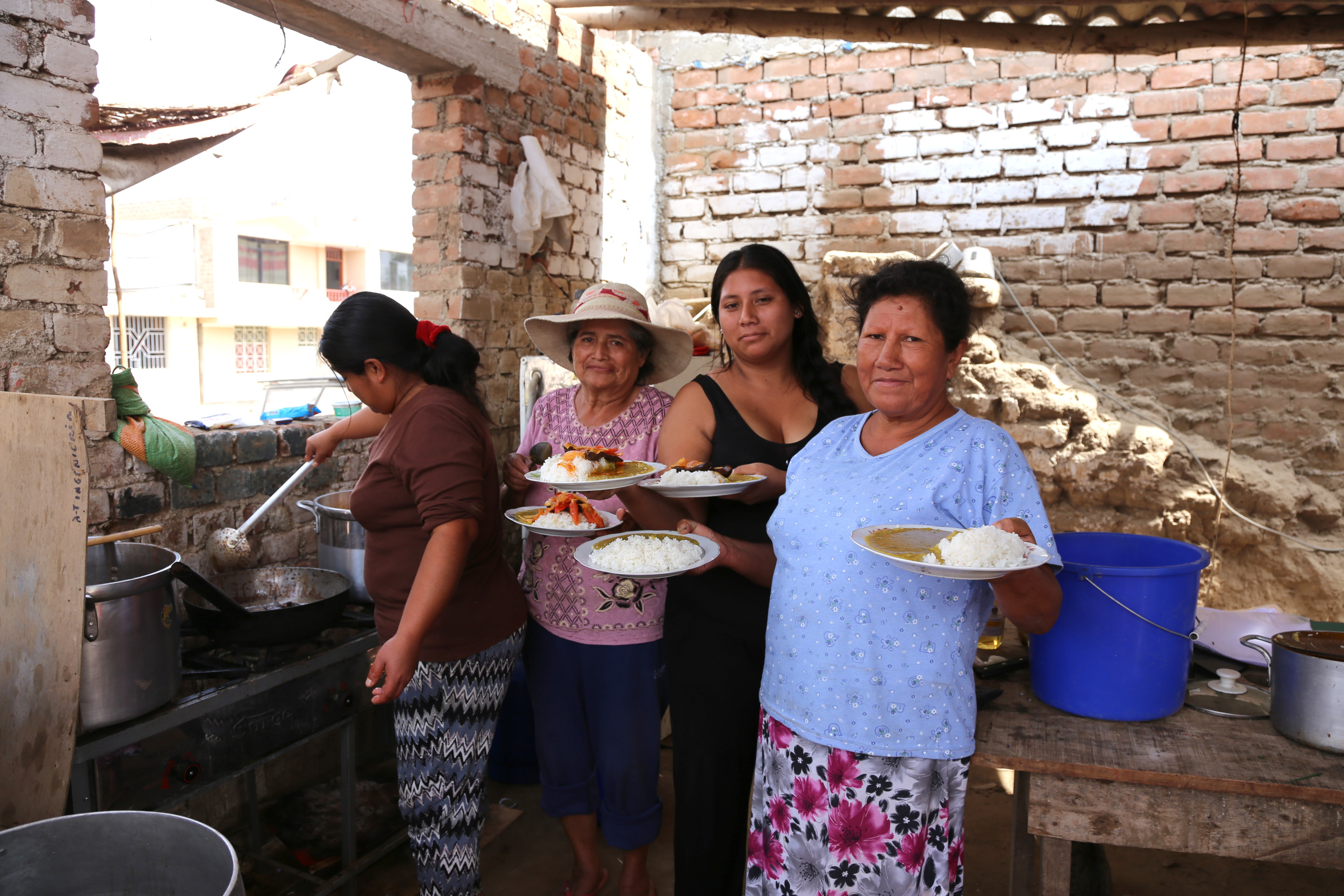 She is a survivor. She is inventive. She is a community leader. 
After the horror of the huayco, a flood of mud and rock that thundered down the mountains, the people of Peru have come together over food to help rebuild their communities.
Then Yolanda received a ShelterKit. 
With the cooking utensils, Yolanda was able to organize a community kitchen to feed 100 people each day. Every day, a new family would take turns cooking meals for the other community members. Yolanda's kitchen gave hope to those in the midst of disaster and chaos.
SHE IS FATNIZAR.
---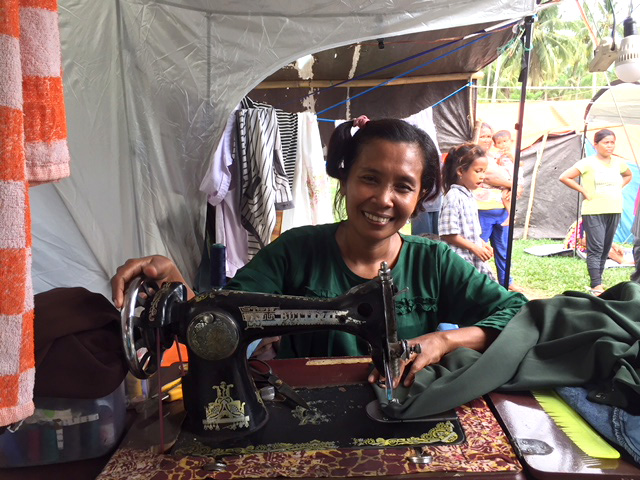 She is a mother. She is a seamstress. She is her own boss. 
When a terrifying earthquake and a devastating tsunami hit Sulawesi in Indonesia, it wasn't just Fatnizar's home that was destroyed. It was her whole village.
For one whole month, Fatnizar kept a brave face for her children as they slept in a field with 121 other families.
That's when ShelterBox delivered life-changing tents, water filters and mosquito nets. 
Fatnizar didn't just gain a place to call home, she gained a workplace so she could return to work as a seamstress.
SHE IS ALI.
---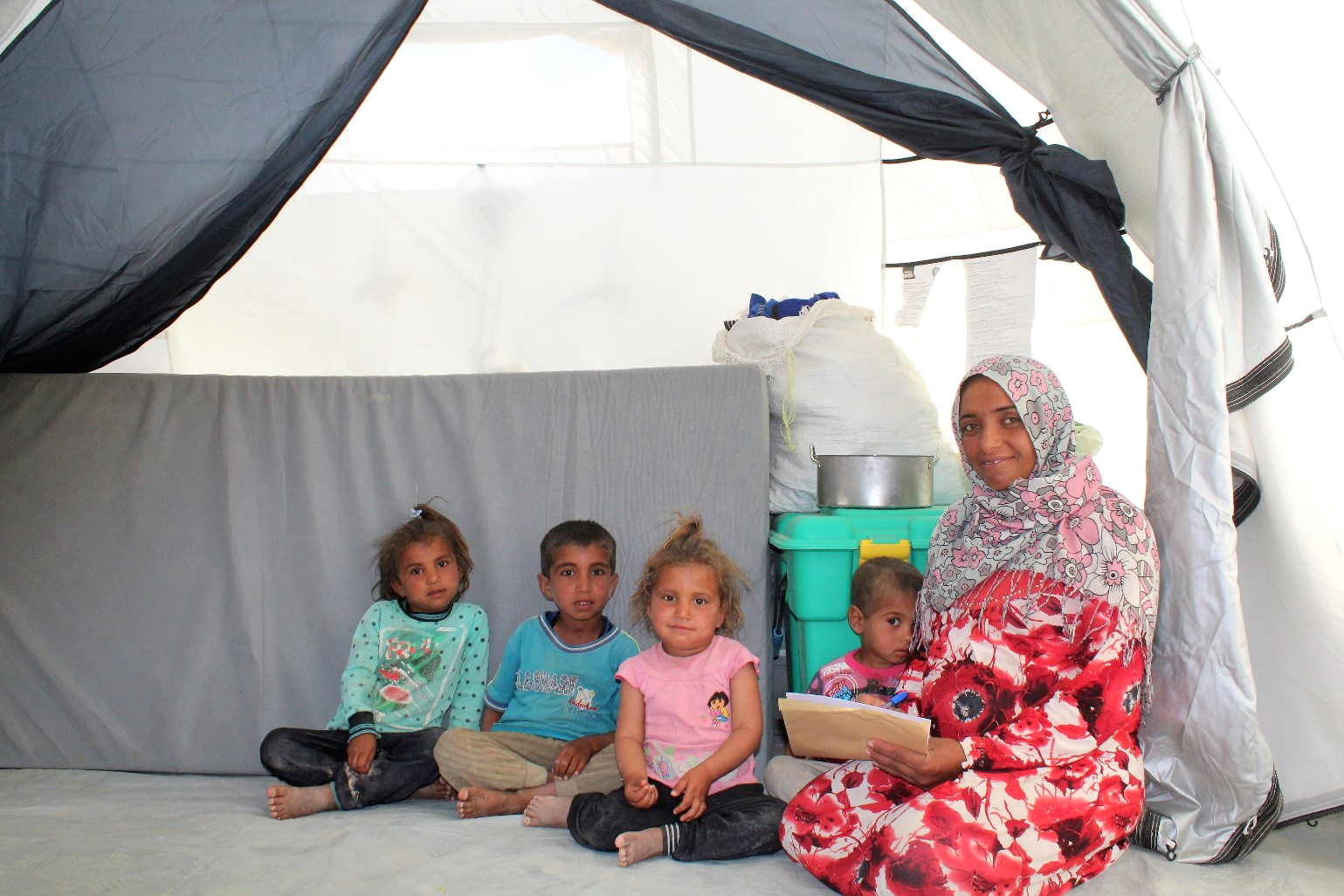 She is a survivor. She is a caretaker. She is a mother who saved her children. 
When violent conflict reached her village, she left everything behind to take her children to safety. She brought her family to a camp where they could all feel safe.
Then ShelterBox distributed aid to her family. 
She was provided with a tent and other essential items to keep her children safe. Her bravery in the face of danger enabled her and her family to flee conflict and find shelter.
How ShelterBox supports women in crisis
---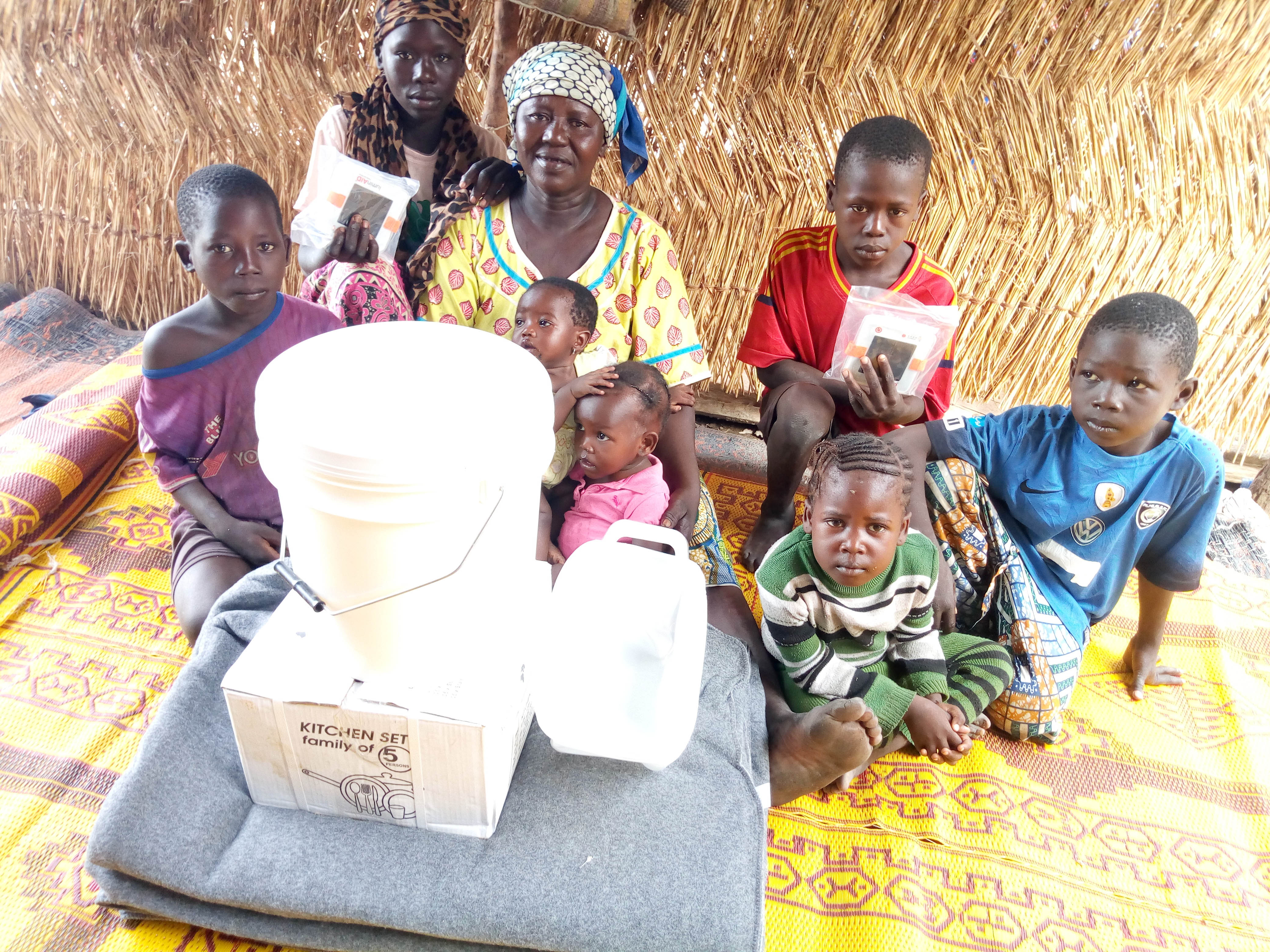 At ShelterBox, we prioritize the most vulnerable families and communities and empower them to rebuild and restart.
By providing women and families with immediate emergency aid we can help them recover faster. Rebuilding their homes, caring for their families, resuming their livelihoods.
Together, we can help families return to normal by providing women with the tools and training they need. Together we can empower women after disaster.
More Women Who Inspire Us
---