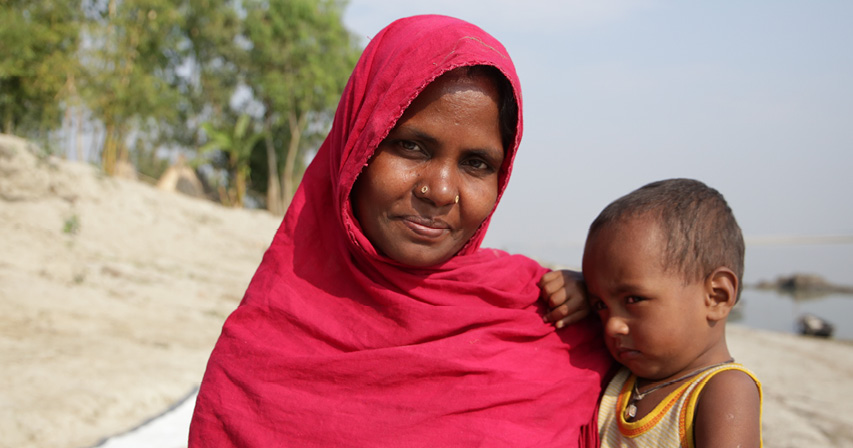 32-year-old Behula lives with her disabled husband and four children on an island in the Brahmaputra river. Their home is a 30-minute boat ride from the mainland.
When heavy rains damaged her home in 2019, Behula didn't know how she was going to protect her family. The family spent six days living on a boat, until the rain had settled, and the water subsided. Fortunately, Behula's house was still standing, but it was severely damaged, and the ground it was standing on had cracked. "The condition was very bad, everything was almost destroyed.
Then Behula received a shelter kit. And with the tools inside, she repaired her home.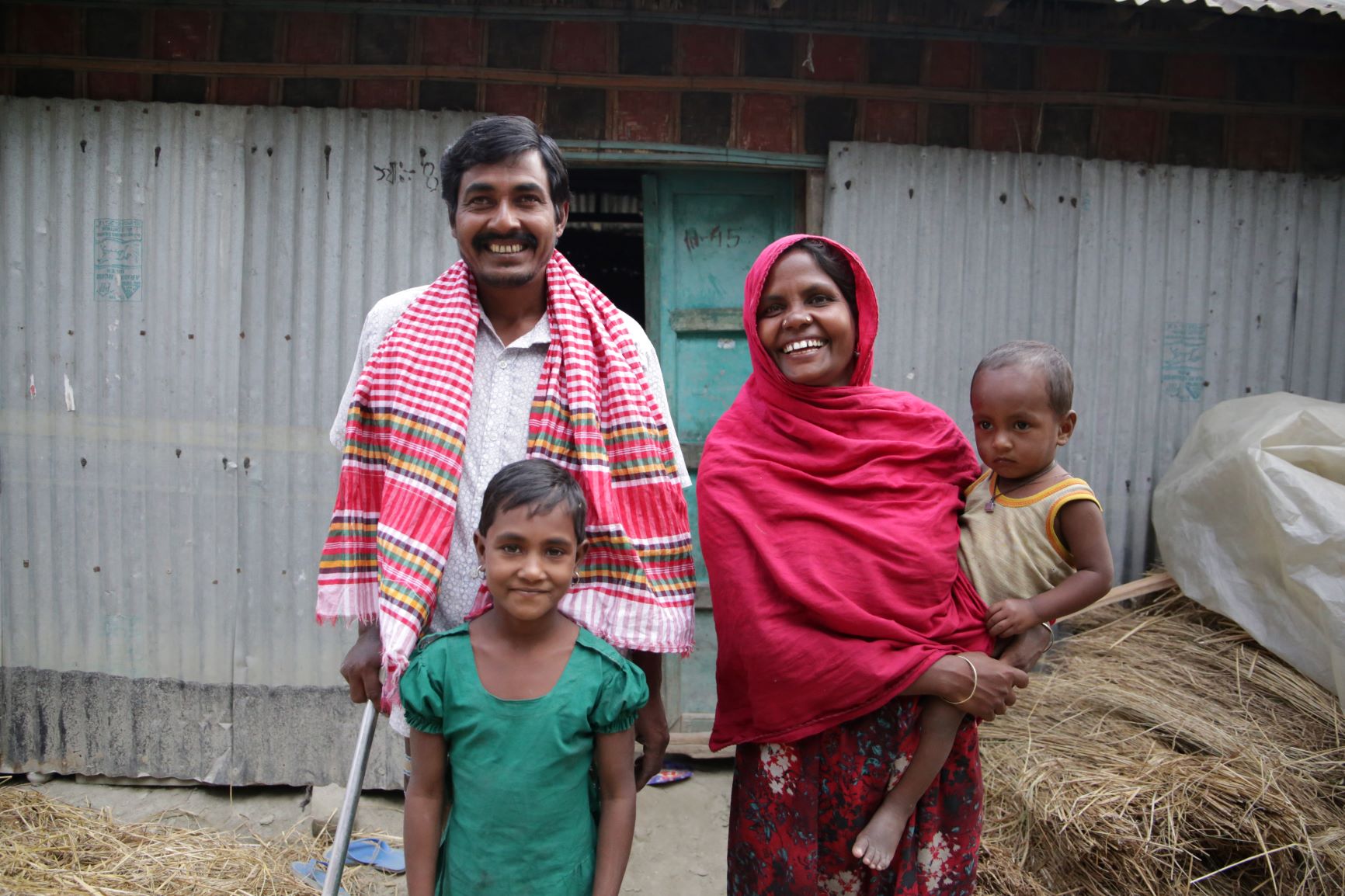 Whilst caring for her disabled husband and young children, Behula rebuilt her home and the threads of everyday life. She said, "I needed to fix the broken fences, flatten the ground, and continue living".
Knowing they cannot move away from the river, Behula said she will continue to make her home stronger to be prepared for potential flooding next year. She concluded by saying:
Everyone hopes for the best. Everyone prays to God for improvement. I hope to live in peace with my husband and my children."