44-year-old Ella has lived in La Plaine all her life, a rural village to the east of the island of Dominica.
Before Hurricane Maria flattened her home, she lived in a wooden two-bed house, which was her grandmother's, with her five children and one grandchild.
"We heard [Hurricane Maria] was just going to be a category three or four hurricane, not category five. We weren't ready, we weren't expecting it so hard. That Monday morning, we waited for it, we saw the rain and more rain and then came the wind."
All Ella could do was gather her children together, grab some clothes and a mattress and walk to a concrete house. When they reached the house the door and roof had gone so they had to burst open the door to a basement to seek cover.
The basement was their only option for a home for the time being, but it was flooding. Her kids did not go back to school for four months after the hurricane and there was constant cleaning of their temporary home.
Being a business woman with her own shop, Ella had independence and an income. As the primary caretaker of her family, this business was crucial for her. She worked hard to start her business and was proud of all she had accomplished. But Maria also took that from her.
"Oh yes I miss my shop, I cry every day because I miss it, I'm tired I don't know what to do. I decided to start the shop because I wanted to do something for myself. I always wanted to have my own business it was a lot of work to start it."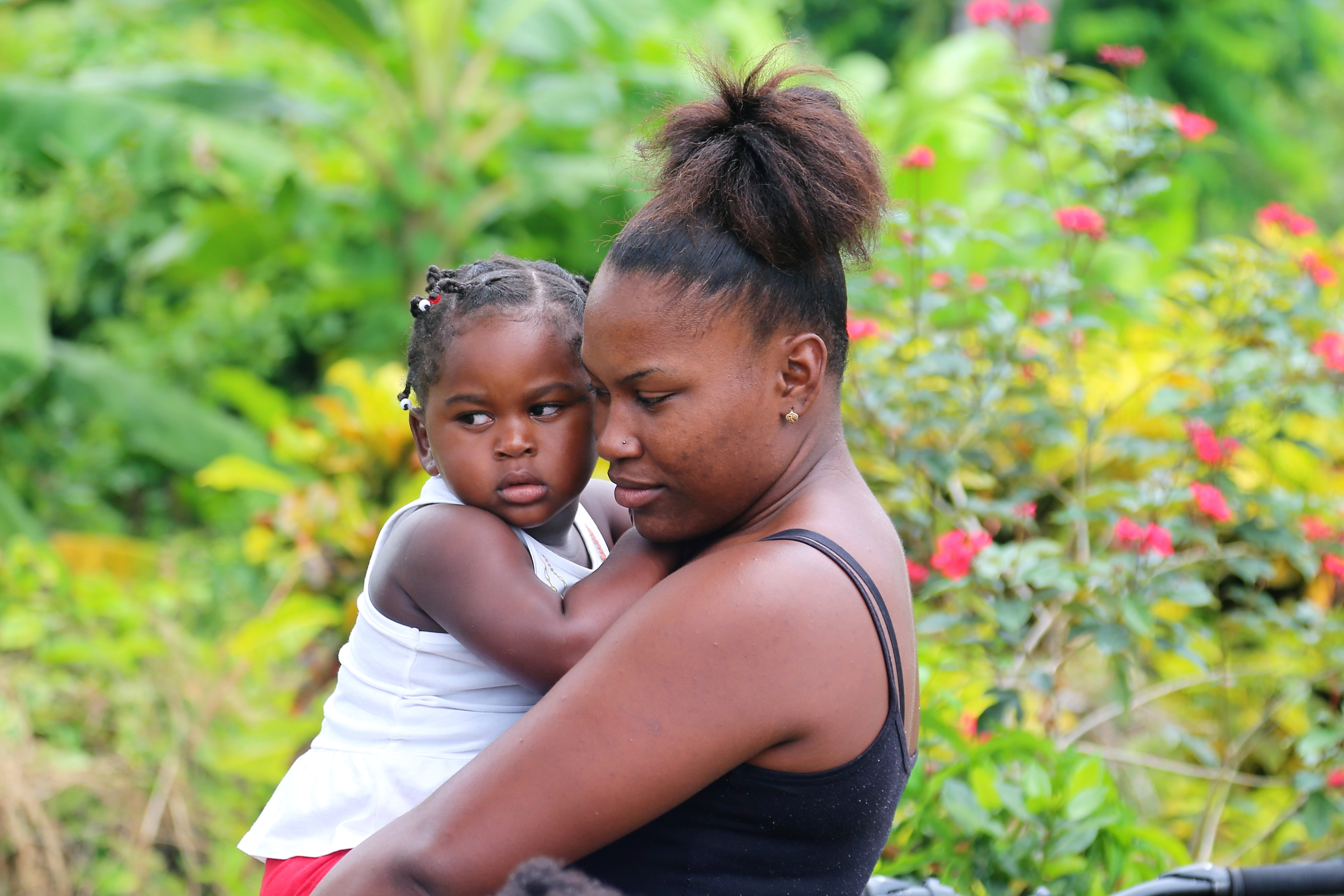 Gabina, Ella's eldest daughter who is 25 and has a daughter who is three now lives in the tent.
"There's a change in my daughter's daily life because of the tent, it made it much better for the family because we have nowhere to go. There was little space to sleep, little space to breathe because the basement is small the tent was very good", said Ella.
Ella said the tent gave them space to rest, when all the family was in the basement there was not enough room to sleep.
It wasn't just the tent that made a difference to Ella and her family's daily life, "I don't like the darkness and having the solar light helped, thanks to you for the tent it came at such a good time, living in the basement together it was too close not enough room to breathe so the tent arrived at the right time."