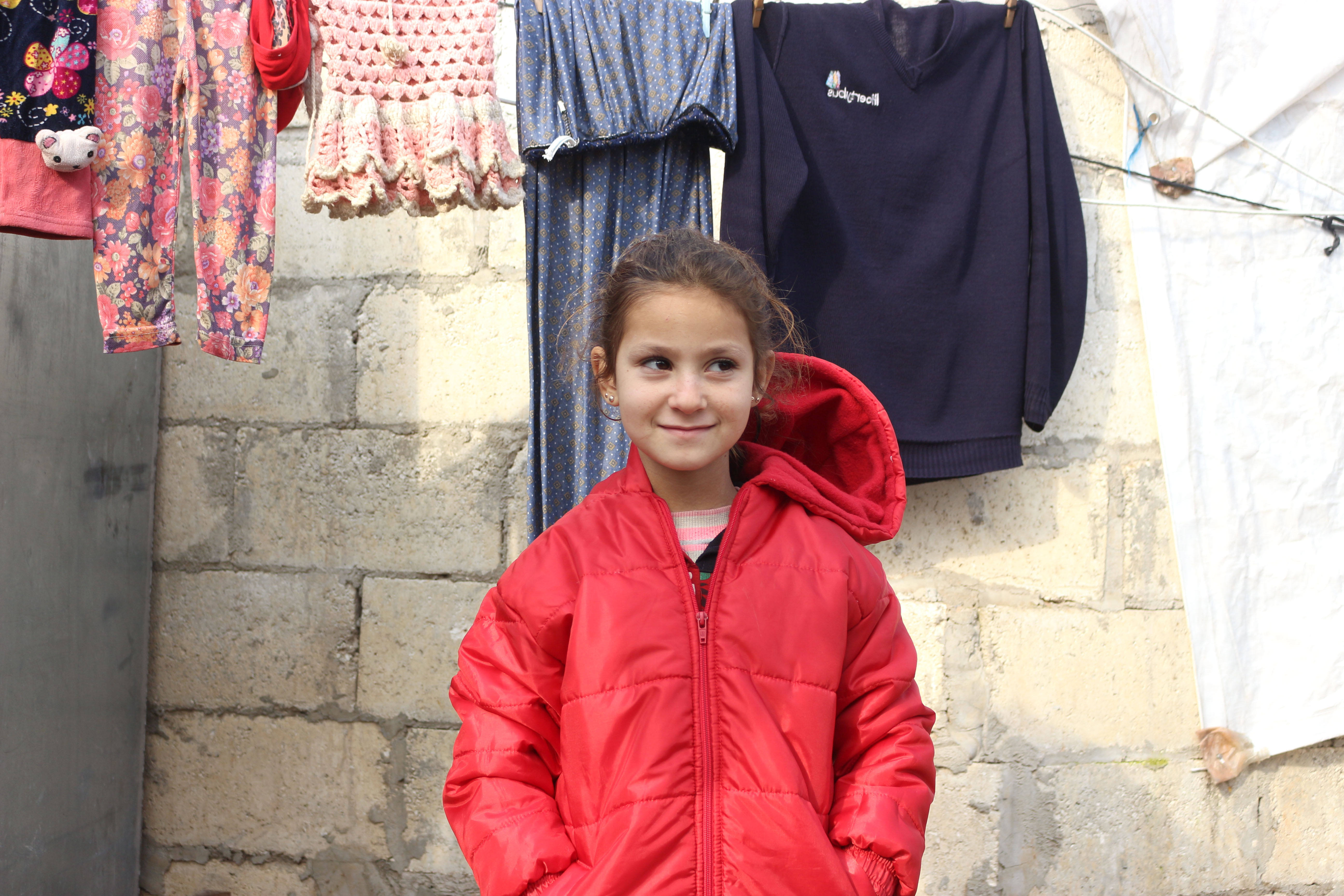 Seven-year-old Fatima's family has been displaced many times because of the violence in Syria. She now lives in a camp with her mother Samira and her great-grandmother. Sadly, her older sister was killed by an airstrike.
When we first met Fatima, she was sitting on the ground in a tent as her mother Samira described how she would not let her children outside "because of the cold". Now she plays happily outside alongside other children enjoying the warmth of their new winter clothes. When asked if she liked her new clothes she said,
yes, I love them especially the jacket it is red and new."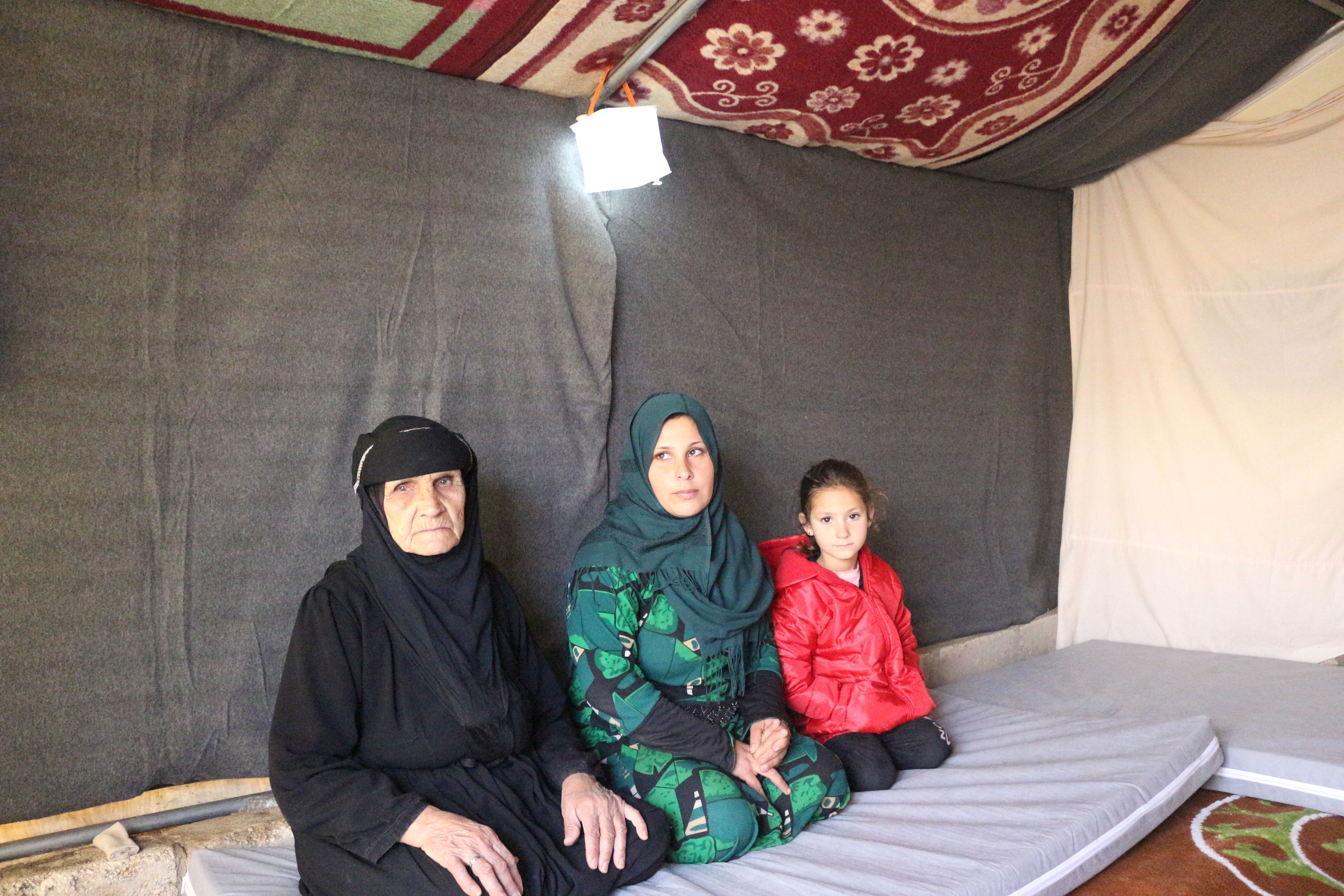 Families were given carpets, blankets and other items to protect them from cold and disease. For families like Fatima's, ShelterBox's winter shelter kits improve the quality of life for young and old alike.
Fatima's mother Samira was thankful for the aid she received.
"The kit was excellent and helped us a lot. My children have clothes and we got a lot of useful items. We didn't have enough materials and now we have carpets and mattresses to sleep on. When we left our homes, we could not bring much with us, the blankets give us and our children warmth in the winter. The lamps are useful because we have no electricity and they help us outside the tent at night. We also benefited from the kitchen set, as it contains dishes, spoons and other things. The tarpaulin protects the tent from rain and wind,"