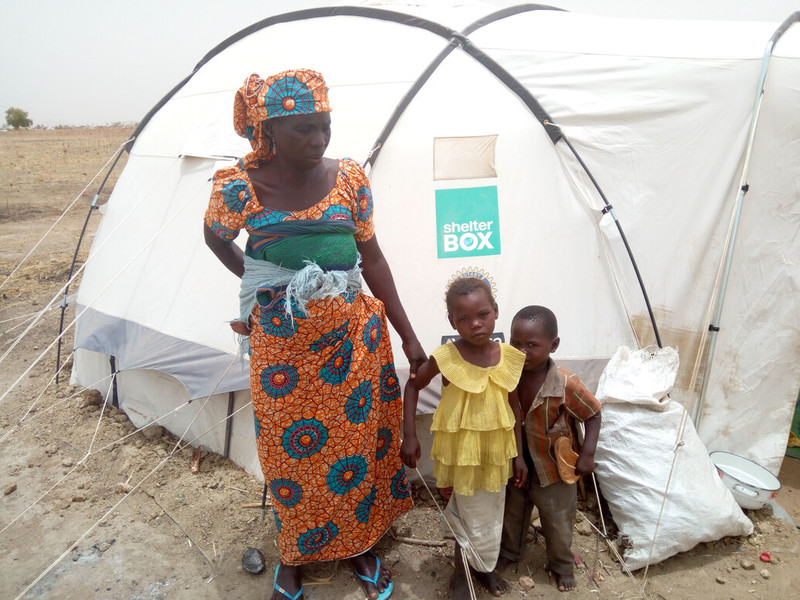 Displacement camps are places for refugees and internally displaced people. After fleeing violence and conflict, families often have nowhere to go. Displacement camps are intended to be temporary facilities to provide immediate protection and assistance to these families. Their purpose is to provide a safe haven for displaced people to meet their basic needs.
The average length of time people spend in camps varies by crisis. There are situations where conflict has been ongoing for more than five years. In these situations, it is not uncommon for families to spend years or even decades in these camps. Sometimes entire generations grow up in these camps.
Minawao camp in Cameroon was set up to support families fleeing Boko Haram violence and the Lake Chad Basin crisis. Initially designed to meet the needs of 30,000 people, Minawao Refugee Camp has swollen to 67,000 people in residence.
The camp continues to receive a significant number of new arrivals each day as the Lake Chad Basin crisis continues.
Conflict between Boko Haram and the Nigerian government has led to indiscriminate attacks against civilians including suicide bombings, kidnappings, and shootings. The conflict to date has displaced 1.8 million people in Nigeria alone, but affects the neighboring countries of Niger, Cameroon and Chad.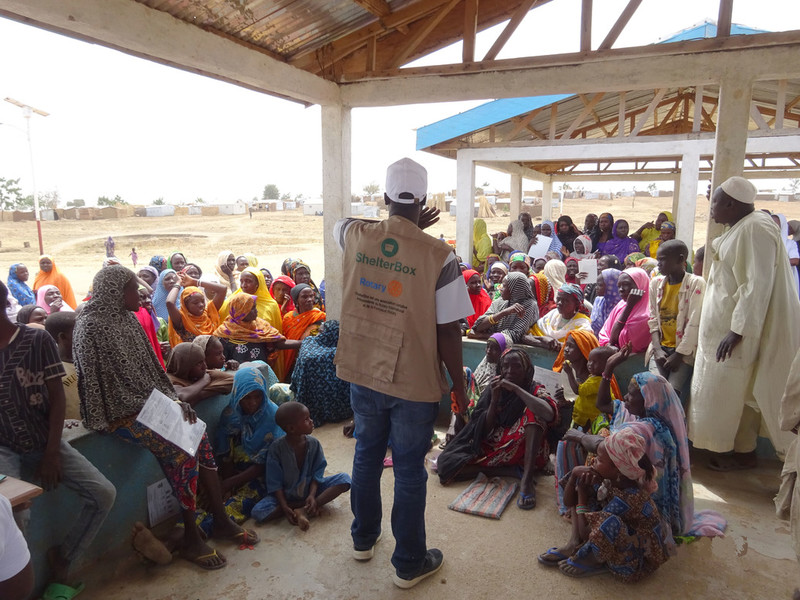 HOW IS SHELTERBOX HELPING?
---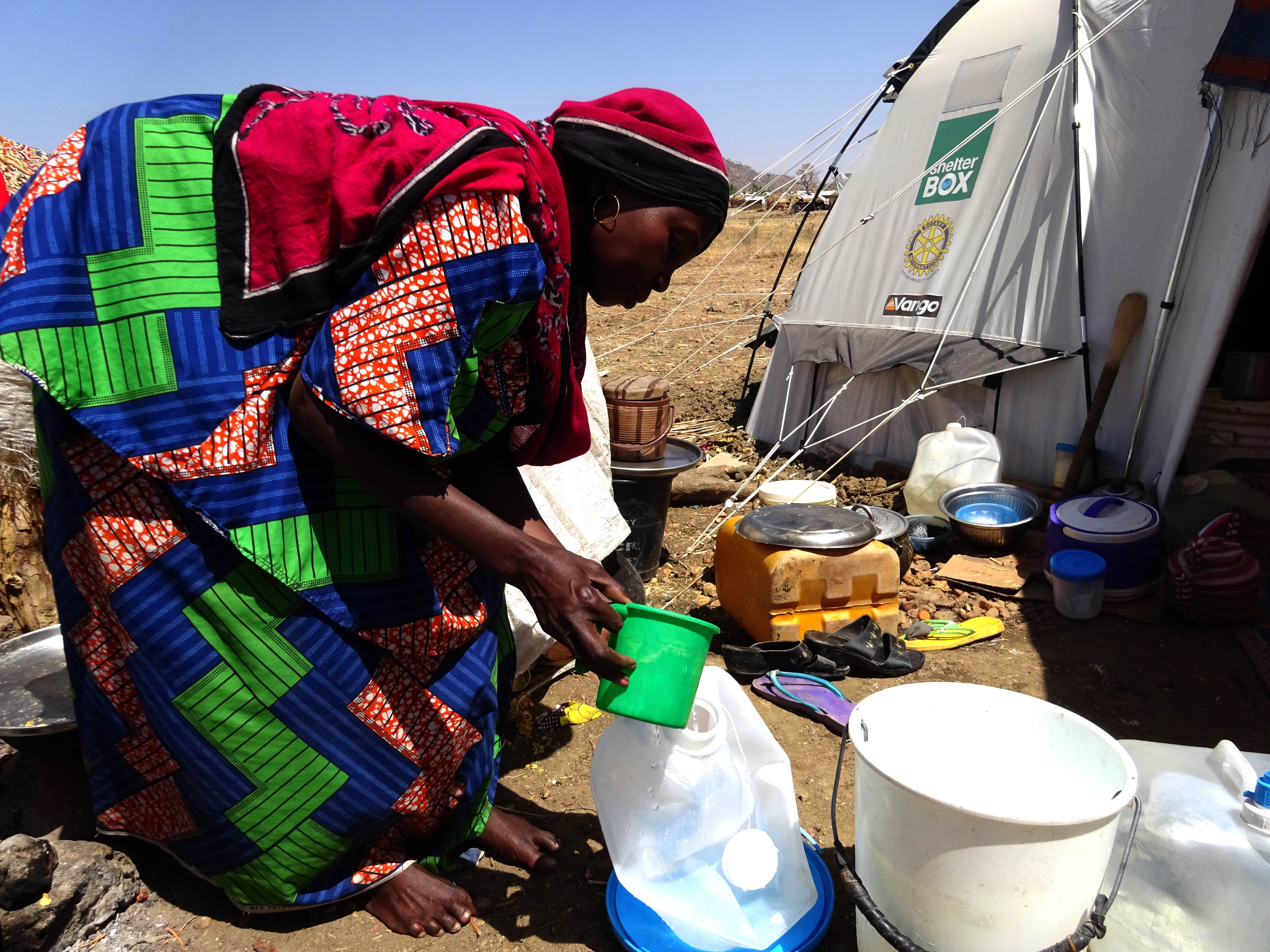 ShelterBox has been working in Minawao camp since 2014 supporting families in their recovery journey. To date, ShelterBox has supplied tents and vital supplies to 12,000 families in the camp! Right now, ShelterBox is the only provider of tents in Minawao camp.
The goal of ShelterBox's work in Minawao camp is to improve the living conditions of people through emergency shelter and household items. Most recent project distributions also aspire to mitigate the risk of COVID-19 through additional household supports like washbasins and soap.
Supporting families in Minawao camp is an ongoing activity for ShelterBox. We constantly listen to families who have received aid and strive to improve how we deliver items to support families in their long-term recovery.
As the sole provider of tents to new arrivals in Minawao Refugee Camp, ShelterBox will continue to do everything we can to provide those in need of a new home with life-saving emergency shelter and basic supplies.
She is a survivor. She is an entrepreneur. She is a mother.
In 2014, at 17 years old, Esther fled her village in Nigeria with nothing but her clothes on her back when Boko Haram militia attacked her village. They raped and murdered her mother. They murdered her father and three elder brothers and kidnapped her youngest brother.
Esther survived the devastating violence and made it to safety. She is one of 61,000 refugees living in Minawao refugee camp.
She is now married, a mother of two, and owns her own business as a seamstress.
Anytime I see somebody wearing something that I sewed, it makes me happy. I can now take care of some family needs."
Esther is no longer simply surviving; she's living and looking forward to a brighter future.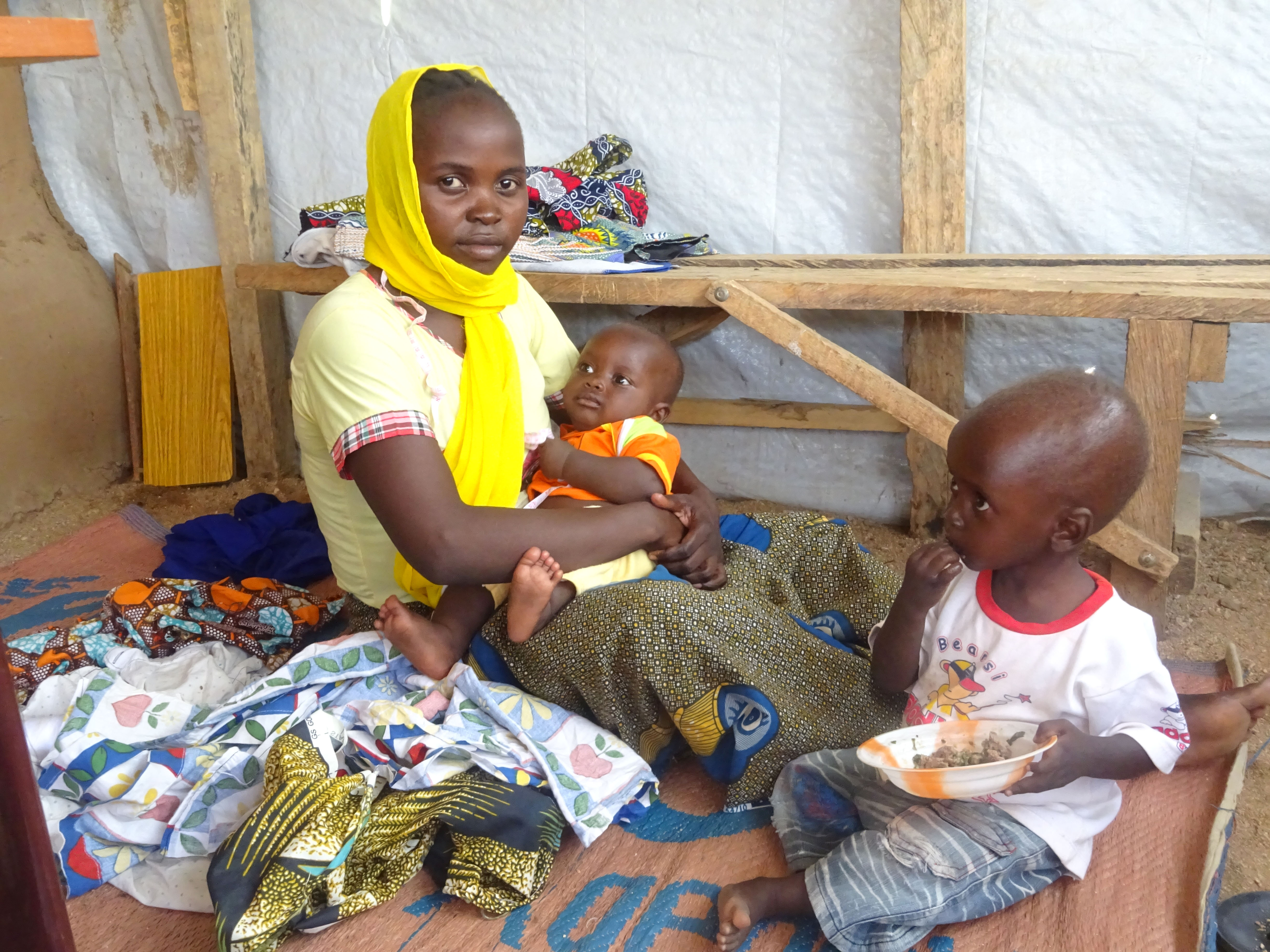 SUPPORT THIS LIFE-SAVING WORK