We're supporting families who've lost their homes to river erosion, with essential aid items to help them rebuild and recover.
Find out more about the situation in Bangladesh and how we're supporting families who have been affected the most.
WHAT HAS HAPPENED?
---
Since July 9th 2019, heavy monsoon rains have triggered flooding in the low-lying areas of Bangladesh. Around one-third of the country is now underwater.

Flooding during the monsoon season is an annual event, however, continuous rain and flooding in neighboring Nepal and India have had an impact in Bangladesh's two major river systems in the north.
This has resulted in water levels rising to their highest in 100 years (source: IFRC).
Bangladesh is no stranger to water-related disasters like extreme flooding.
In August 2017, heavy monsoon rains above the seasonal average severely impacted the riverine region of India, Nepal, Bhutan and Bangladesh. This led to intense flooding in almost two-thirds of Bangladesh (source: ReliefWeb).
THE IMPACT OF THE DISASTER
---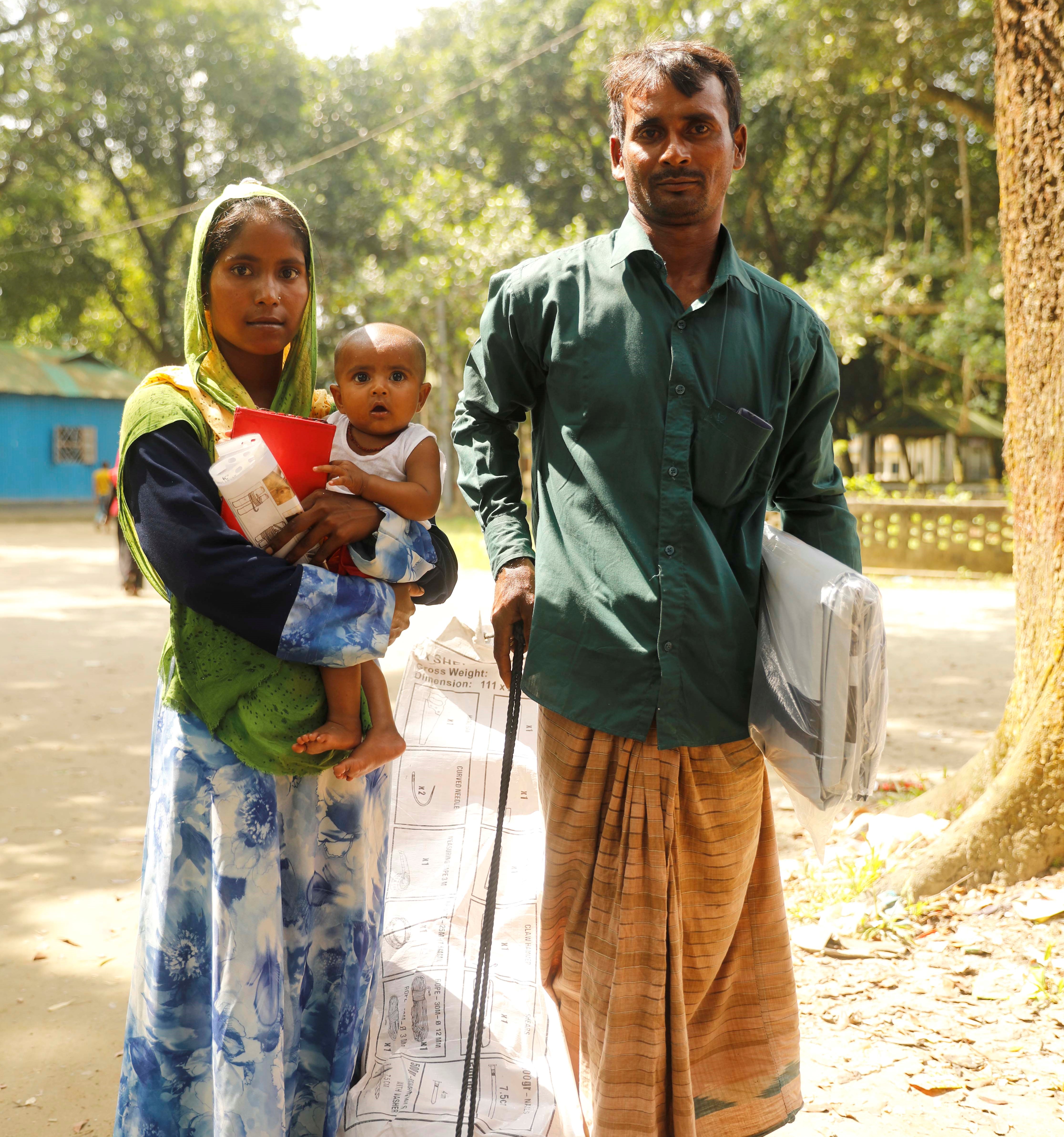 The floods have been devastating for the communities affected.
Floods and landslides have damaged roads and vital infrastructure leaving thousands of people stranded and without electricity. More than 66,000 homes have been destroyed.
Food and clean water shortages are being reported, as well as a rise in waterborne diseases like malaria.
Flooding can be extremely damaging for communities that experience it. Access to clean water is usually scarce, leading to serious health concerns like disease outbreaks.
Source: ReliefWeb
HOW MANY PEOPLE HAVE BEEN AFFECTED?
---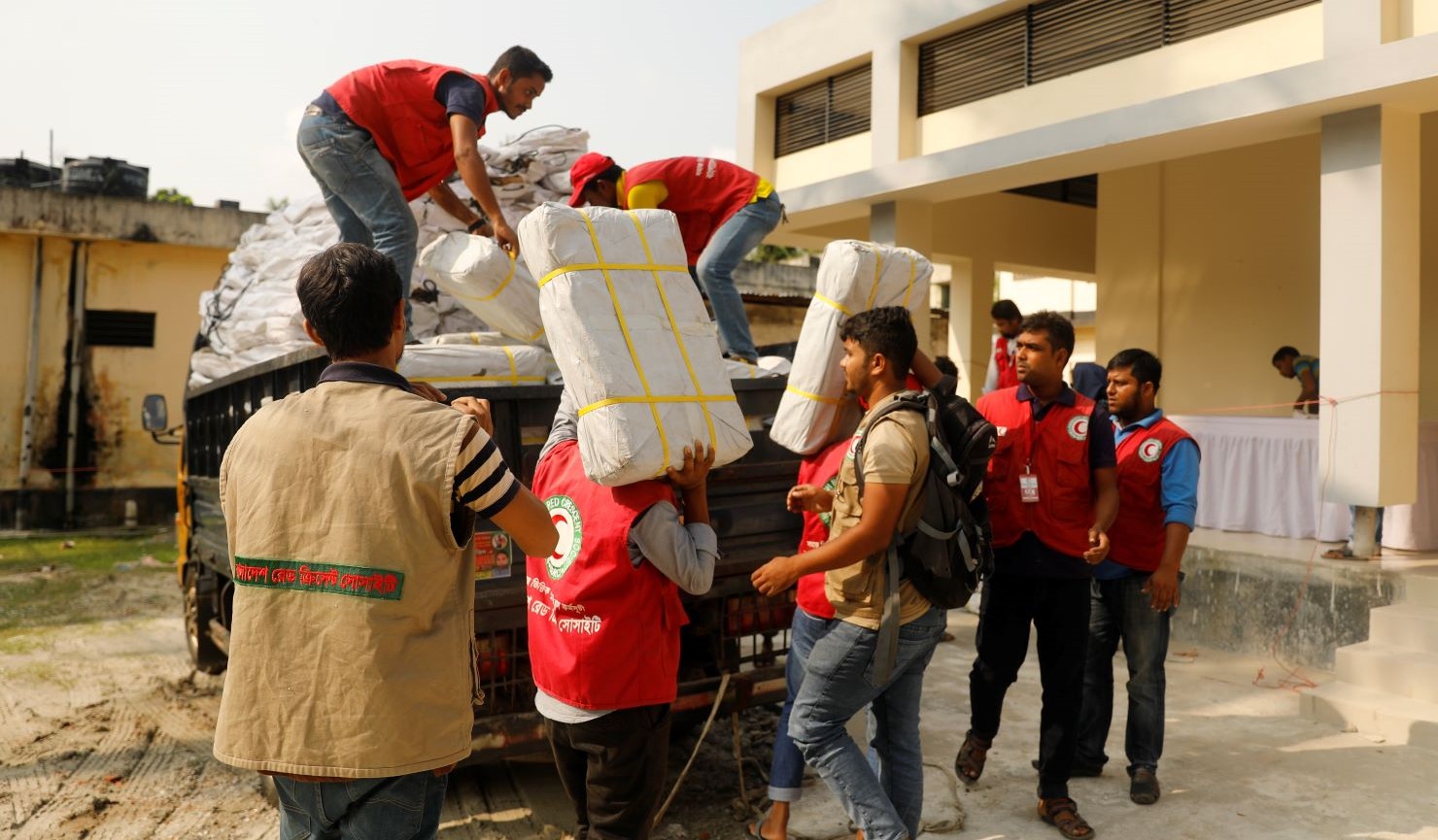 Around 308,800 people have been forced to leave their homes in search of higher and safer ground.
85% of the overall displacement has taken place in the nine most affected districts Jamalpur, Kurigram, Gaibandha, Sylhet, Sirajganj, Tangail, Sunamganj, Bogra and Bandarban.
HOW IS SHELTERBOX RESPONDING?
---
We have a team on the ground who have taken needs assessments to understand what people need to begin recovering from the disaster.
Our team in Bangladesh has met with local Rotary and government contacts as well as key humanitarian partners. These partners include the Bangladesh Red Crescent Society (BDRCS), who we partnered with back in 2017.
Families have told us that they need more space and protection from the elements. They also told us they would use shelter kits and tarpaulins to avoid crowding in host families' homes by creating more living and cooking space.
Tarpaulins were also identified as useful items for future flooding events.
The response is targeting the flood-affected char communities of Kurigram in north-western Bangladesh, focusing on families who have lost their land to river erosion.
The word char refers to floodplain sediment islands ('island chars') or sand bars that are connected to the mainland ('attached chars').
Island chars remain disconnected from mainland either seasonally or throughout the year.
Distributions of aid are currently underway, with over 500 families receiving essential aid items so far.

Shelter kits
A selection of hard-wearing tools and materials that help families rebuild their homes.
Tarpaulins
Two sheets of heavy-duty tarp can be used to create walls and roofs.
Previous Bangladesh Responses
---
2009
In early June 2009, 200 ShelterBoxes were sent to Bangladesh to give emergency shelter to those affected by Cyclone Aila which hit the south of the country on May 25th. According to reports at the time, more than 200 people were killed and 60,000 made homeless by the disaster. The boxes were distributed around the towns of Shyanmagar and Munshigaon which are close to the border with India.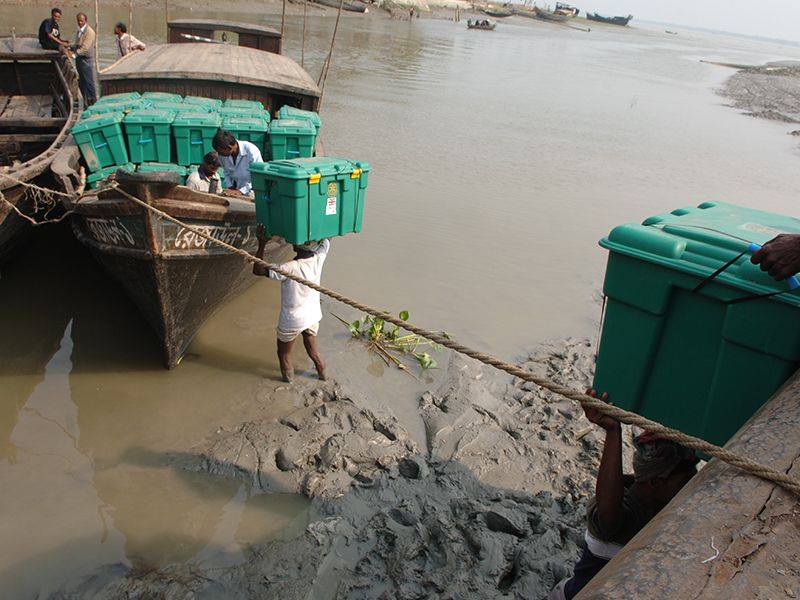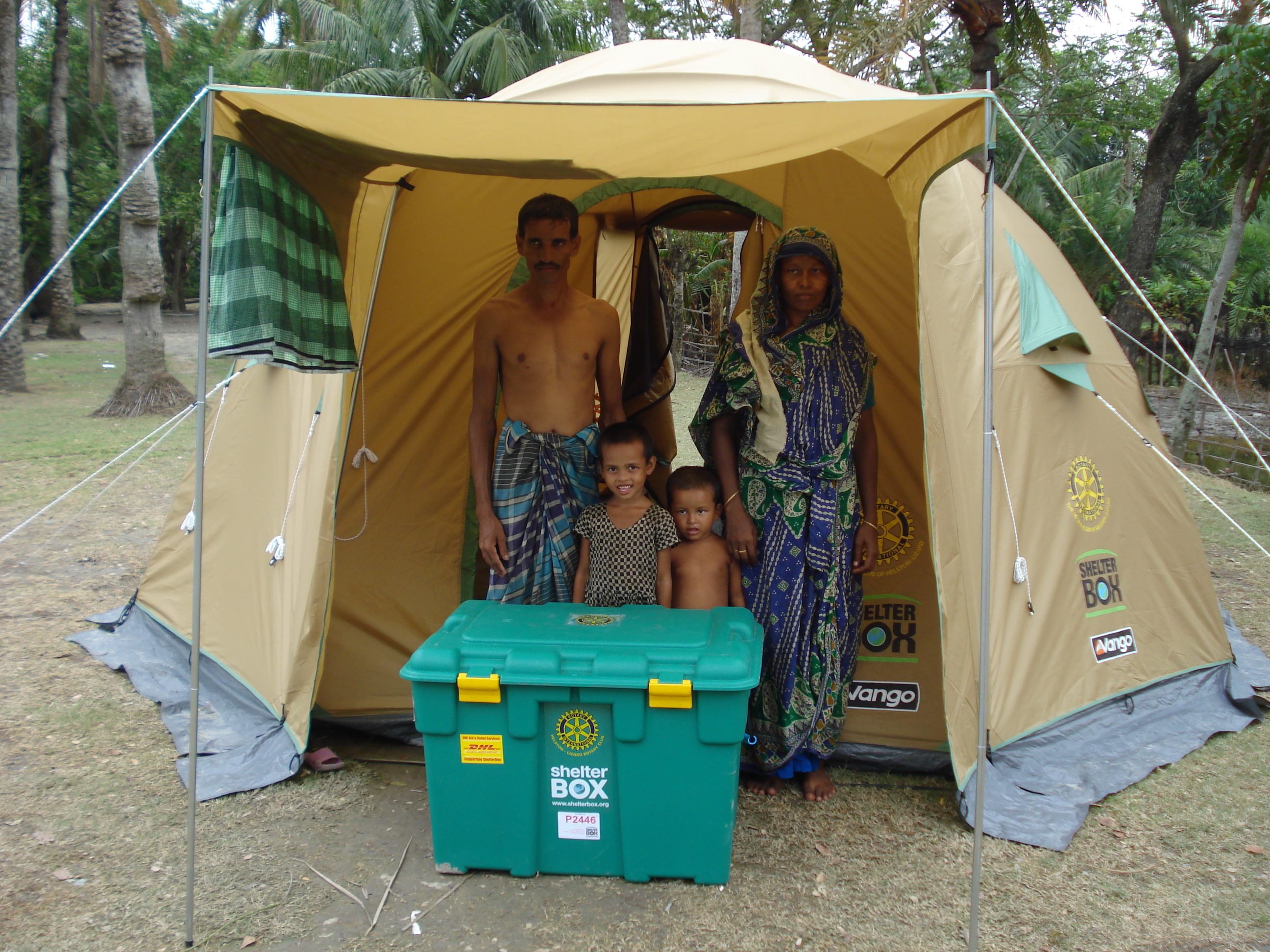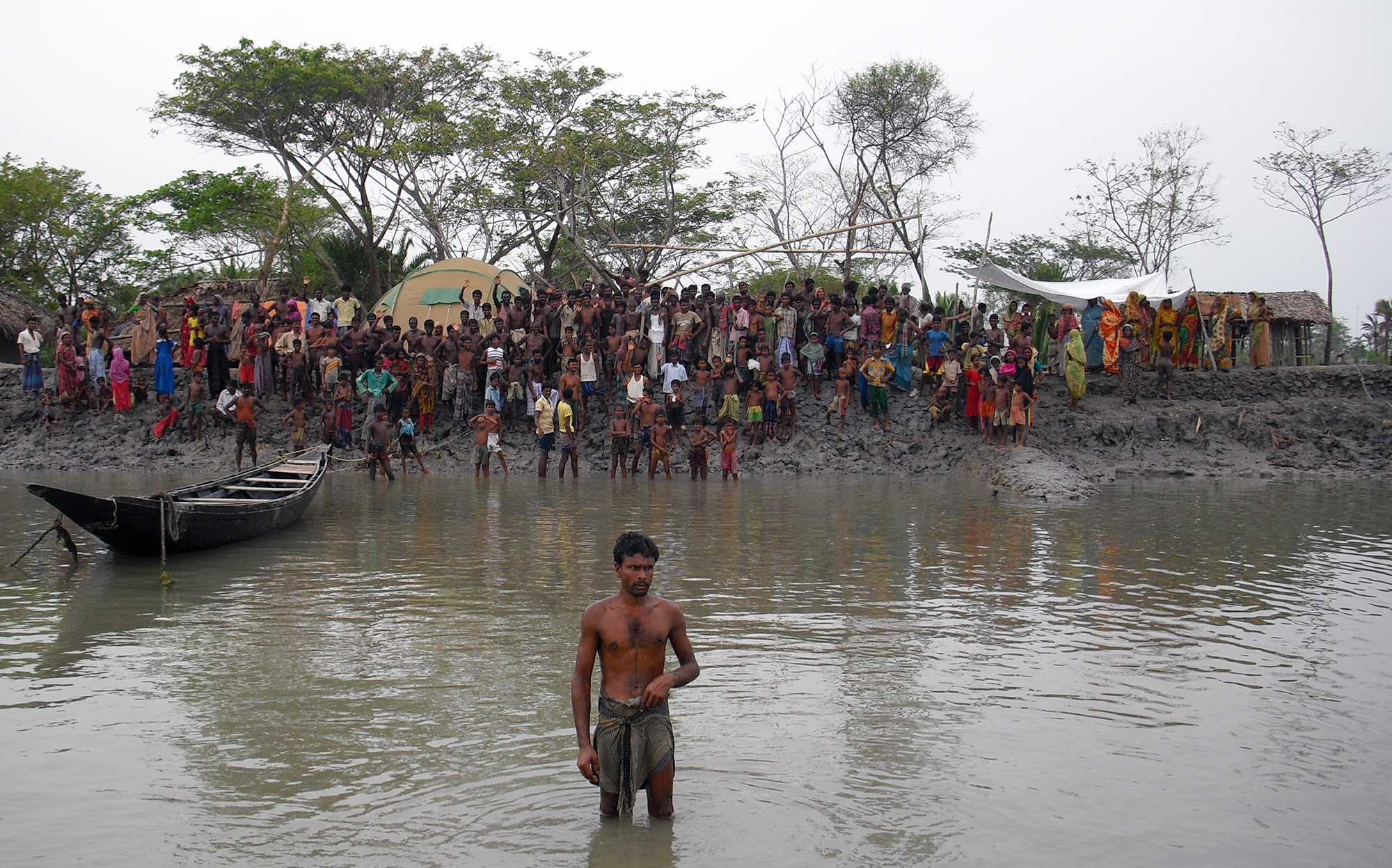 2007
Cyclone Sidr hit Bangladesh with 150mph winds creating a 15ft storm surge that overwhelmed coastal defenses. Around 900,000 homes were damaged and 560,000 destroyed by the cyclone.
Special Response Team member Mark Pearson said: "The situation is a mess. Huge trees have come down on houses and are all over the place. It's going to take a good six months to clear everything up." ShelterBox volunteer John Baddeley said: "We're just glad to get these boxes here and get them out to the families that need them."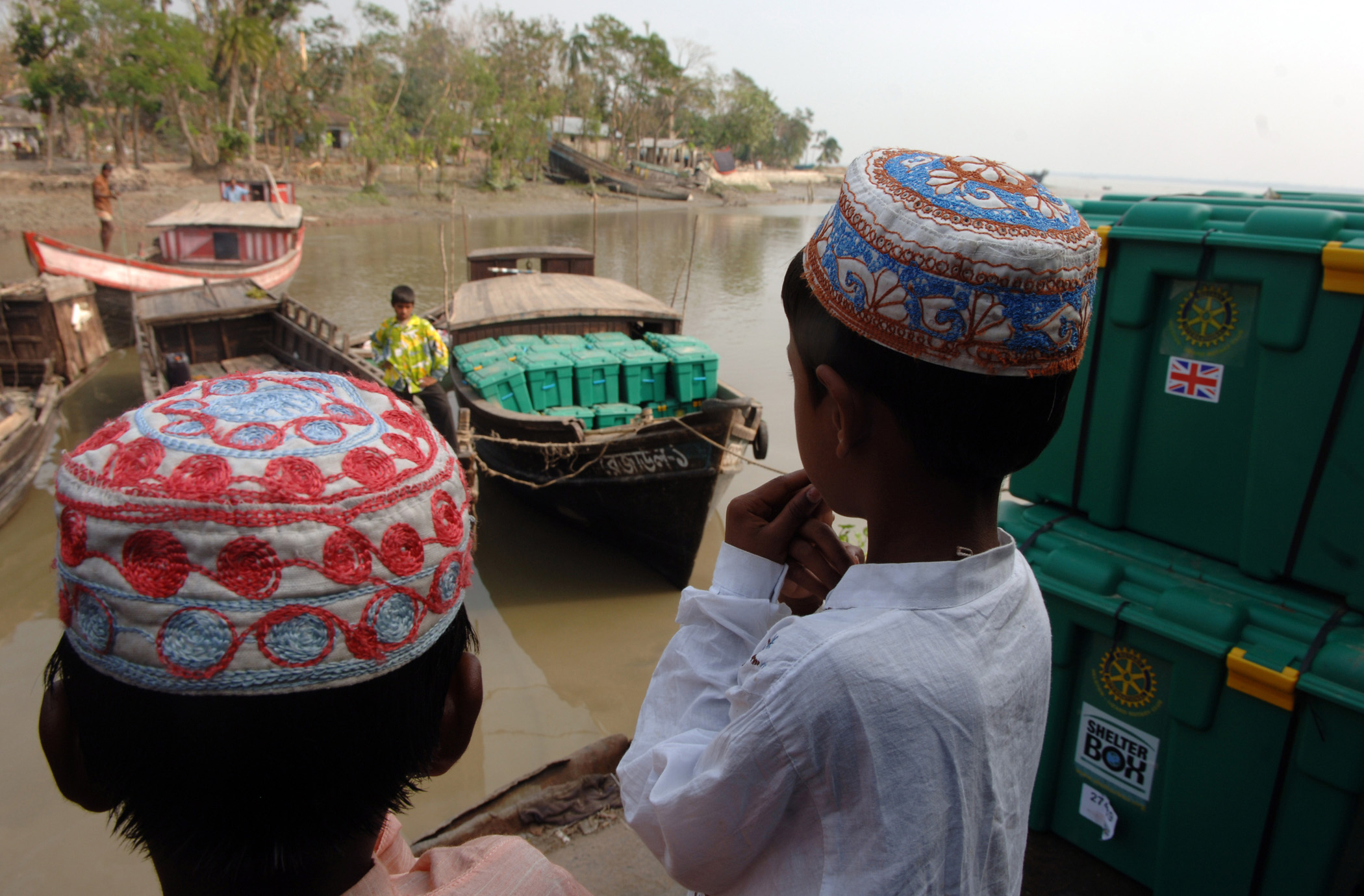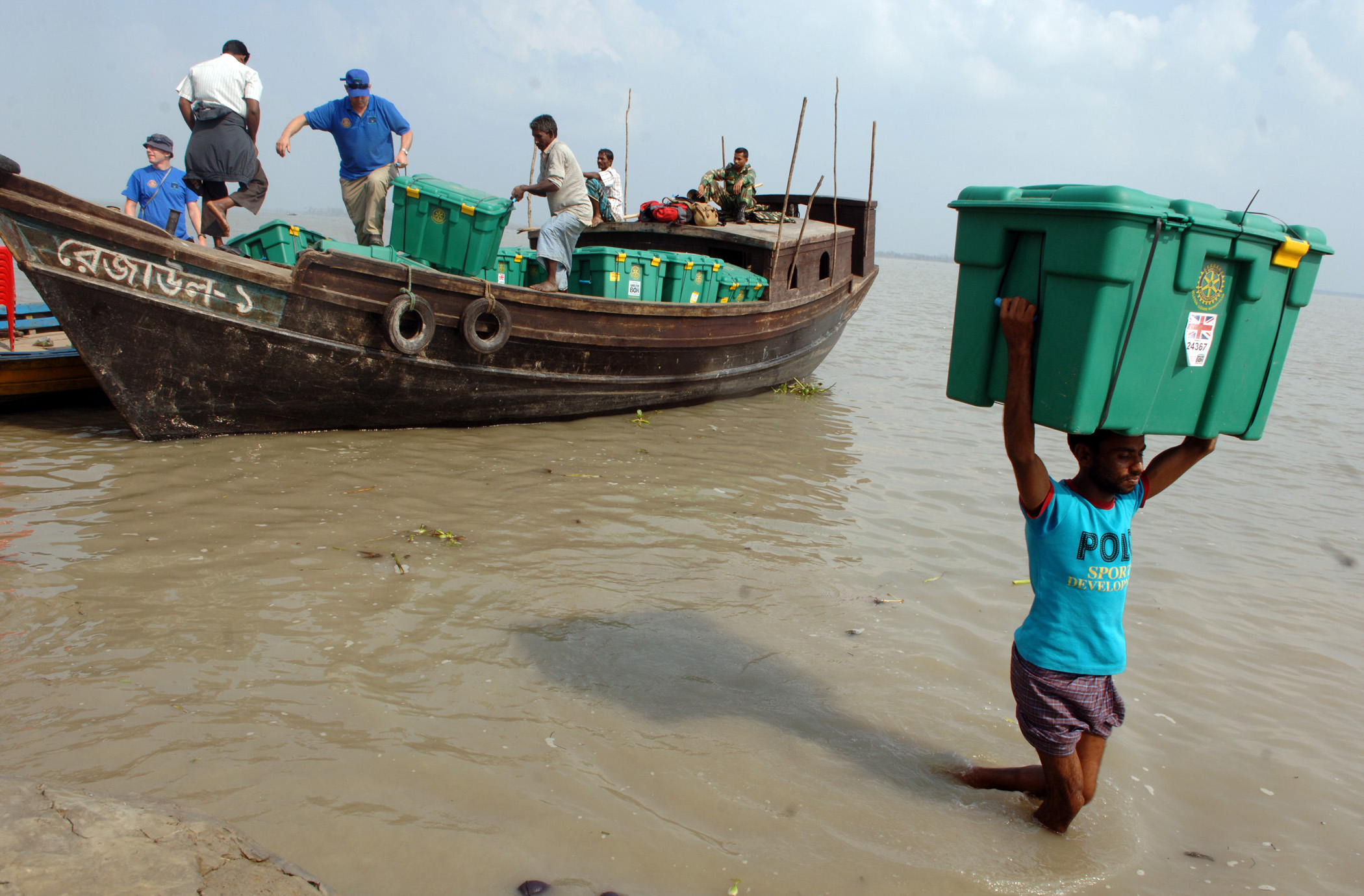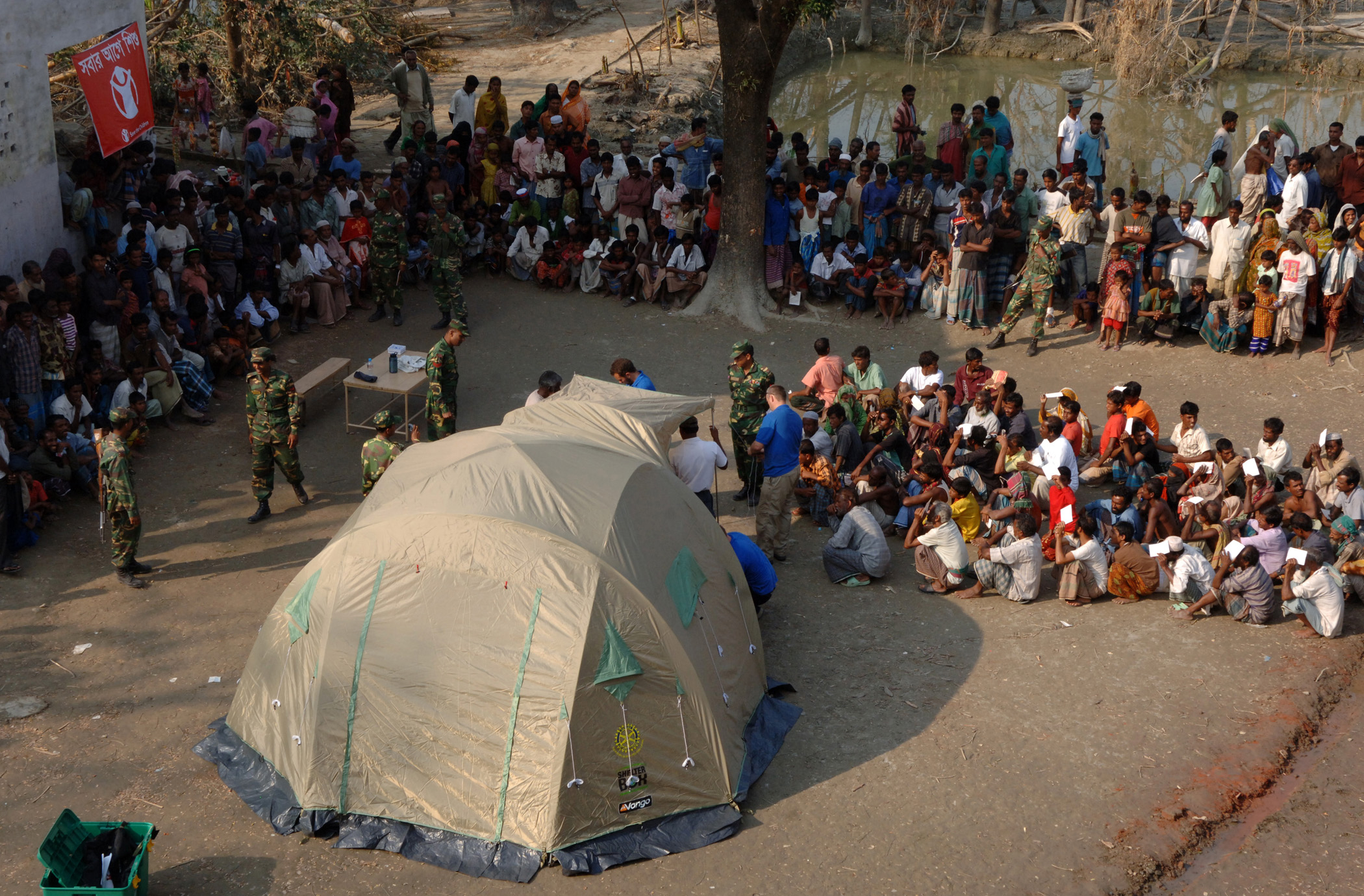 Hope + Strength
---
See the curated galleries from Bangladesh