Are you looking for a course that has an impact on your career, boosts your team performance, and also helps families hit by disaster?
ShelterBox is a cutting-edge charity that is leading the way in the future of emergency shelter. We put training and development at the heart of what we do.
Our training team equips staff and volunteers with skills they need to succeed, which means reaching more families and transforming more lives.
We're now opening up this one of a kind training to professionals from all backgrounds. Drawing upon years of experience in building teams that communicate effectively in high-risk environments, we can help you achieve superior results.
Duration: 9am – 4.30pm
Attendees: 15-20 individual per session
Fees: $600.00 (all proceeds support ShelterBox disaster relief efforts)
Our disaster response teams need to perform at a high level in the most challenging environments. Watch our Response Team volunteers talking about how our training helped them not only prepare for deployment but also maximize their impact in the workplace.
This unique training day will have an impact at every stage of your career.
Improve your leadership skills, learning from disaster response professionals with first-hand experience.
Boost your team-work with powerful practical tools, tested in the field.
Enhance your performance with techniques that support effective decision making.
Widen your business connections in a fun and engaging environment.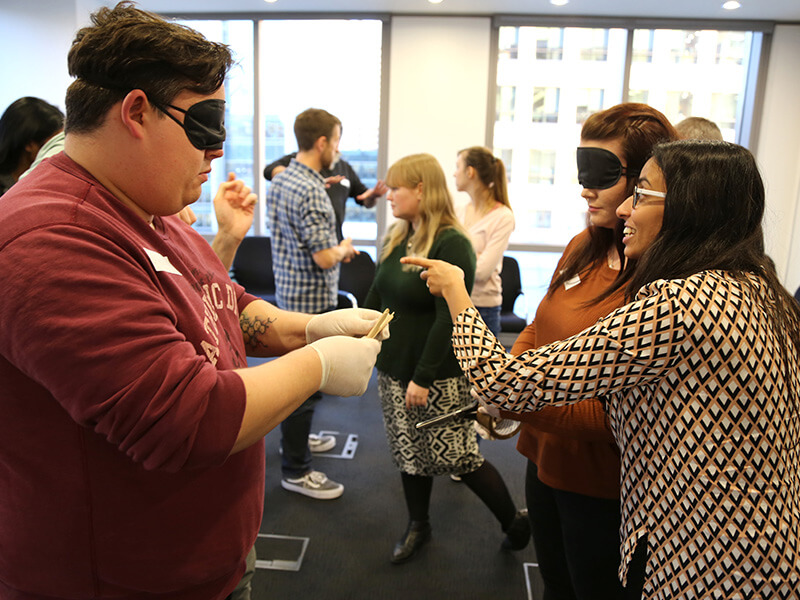 Designed for you to join as an individual, or with your whole team, this corporate training day highlights the key attributes of high-performing disaster response teams and shows how these can translate into amazing corporate teams.
The learning will be lead by an experienced ShelterBox trainer, using both theoretical knowledge-based workshops and practical hands-on sessions.
The sessions are designed to maximize the time available to enhance the learning experience of our trainees.
Whether you manage big teams, want to nominate a 'high-flyer' in your company, or want to boost your leadership skills, we have something relevant to you.
Feedback From our Trainees
---
"The session provided a great insight into team dynamics and how to train your own behaviors in pursuit of group success."
Ross Farquhar – Managing Partner, MullenLowe
"The training course was fun, engaging and enlightening"
Lawrence Swift – Underwriting Assistant, Axis Capital
"A couple of my colleagues and myself attended a great training session, hosted by ShelterBox recently. This was very informative, thought-provoking and fun! We learned a lot about what is takes to make a good team and run a project that we can translate into our work lives"
Jacqui Murphy – Senior Customer Strategy Manager, FIS
"It was the best training I have received in my career. It was so insightful, informative and fun"
Stephanie Silverston – Associate at Mishcon de Reya LLP
"I enjoyed it immensely, from a personal development perspective, but also finding out more about what ShelterBox does – both the 'what' and the 'how'"
Fraser J McKay – Vice President, Upstream research at Wood MacKenzie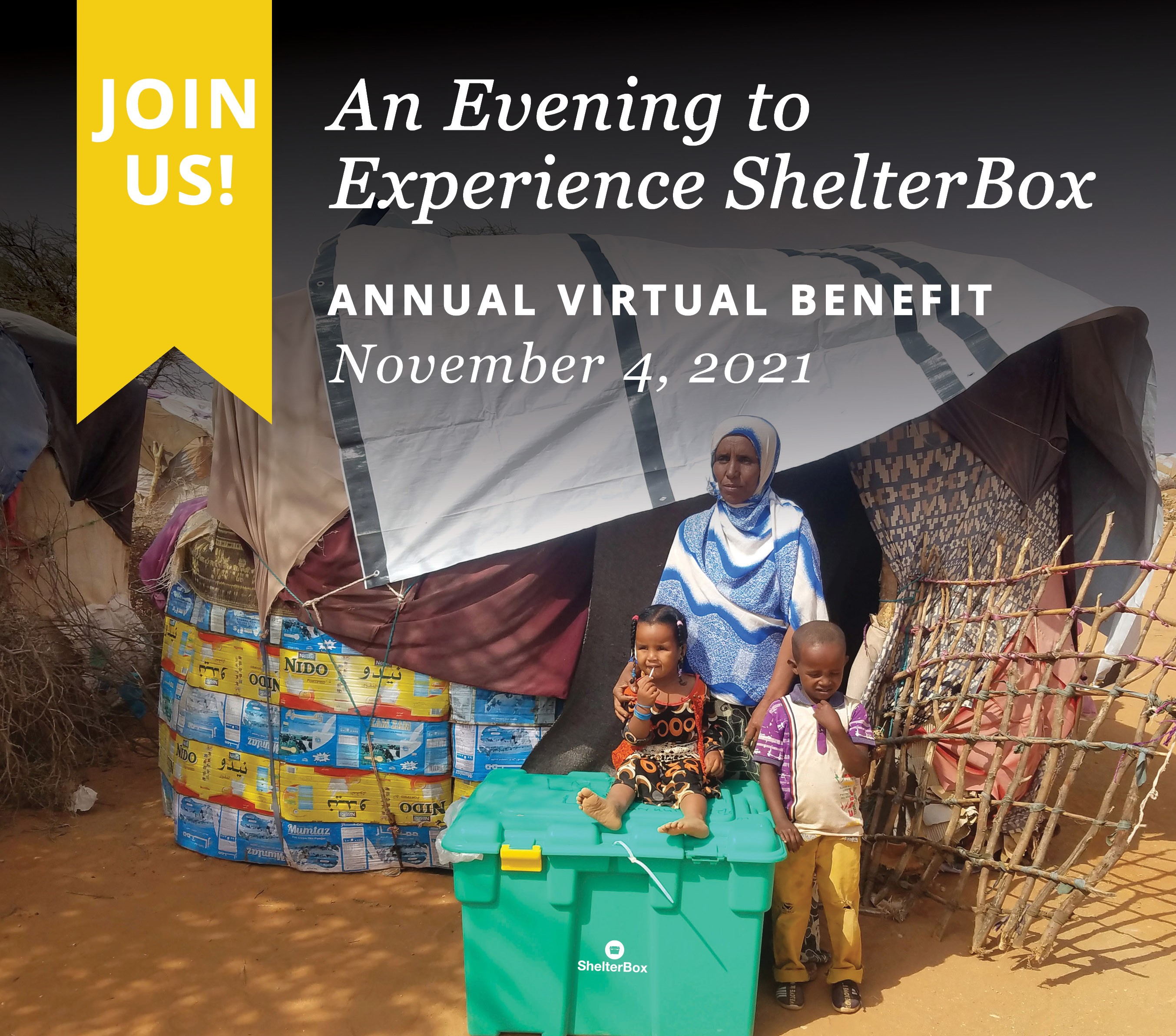 You're invited to the Annual ShelterBox Benefit highlighting the life-saving work your generous support has enabled.
✓ Virtual   ✓Free   ✓Open to All