CREATING STRONG FOUNDATIONS
---
The Impact of ShelterBox
Shelter is more than just a roof – it's a home. It's the foundation for life, for families, for communities.
When natural disasters and conflicts displace people from their homes, we can't wave a magic wand to replace what was lost, but we can have positive impact. We can provide people with the tools to start the process of their own recovery.
Your support provides shelter that protects families from burning heat, bitter cold, dangerous animals and disease, and so much more.
A shelter creates a space where families can have privacy from the rest of the world, where they can feel safety and security in being together.
When people are plunged into crisis, normality is suspended. But good, quality shelter can cut through the chaos. It doesn't just give people space to heal from physical and emotional trauma, but it gives them roots, roots that go far deeper than a simple tent peg.
Your support is amazing. Your support turns simple items like tents and tarps into the tools that transform lives.
With over 20 years of experience, we are experts in emergency shelter after disaster. We often work in places that others don't, making sure that we reach families who need support to take the next step in resuming their livelihoods.
From Cameroon to Syria, all the way to the Philippines and the Caribbean, we have provided shelter to over 1.5 million people so far. And in these uncertain times, your support is more valuable than ever.
Despite the challenges, we are working nonstop as part of the global effort to slow the spread of coronavirus. Thanks to your incredible support and the help of our partners worldwide, we provided shelter to 200,000 people in 2020.
We won't stop until we see a world where no family goes without shelter after disaster. Will you help us?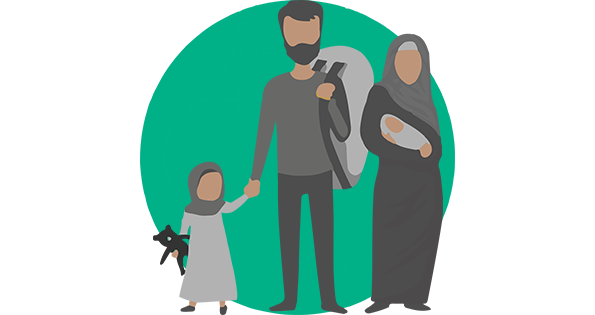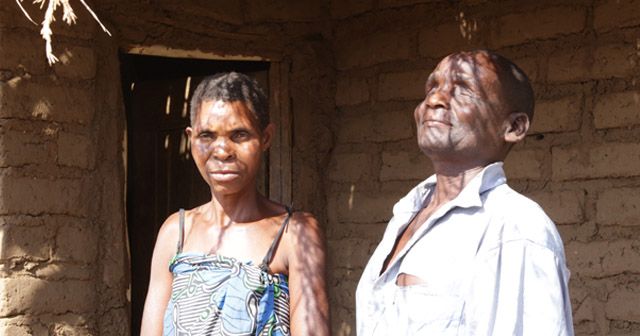 Enoch and Mary's Story
When Enoch and Mary lost their home and belongings from flooding in Malawi, ShelterBox provided the essentials needed to rebuild.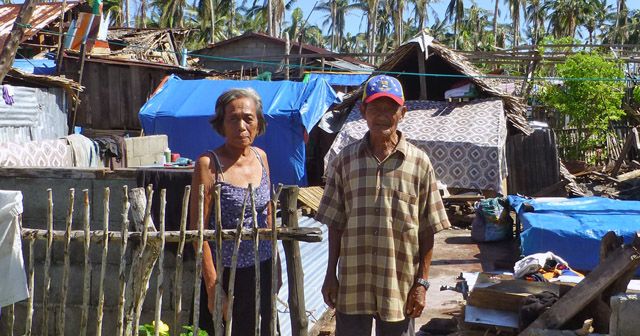 Mercedes and Valentin's story
When Mercedes and Valentin lost their home to a typhoon in the Philippines, ShelterBox provided locally sourced materials that allowed them to rebuild.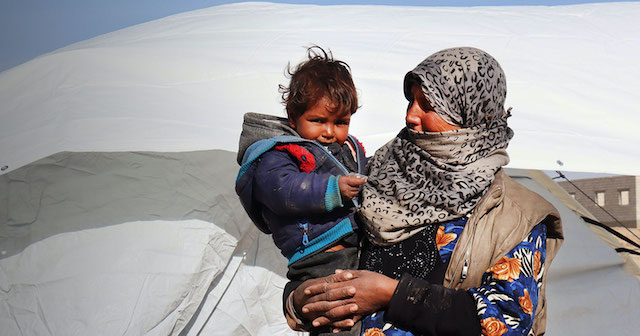 Hamda's Story
Hamda is just one of the millions of people pushed from their homes. She has been displaced for 5 years now.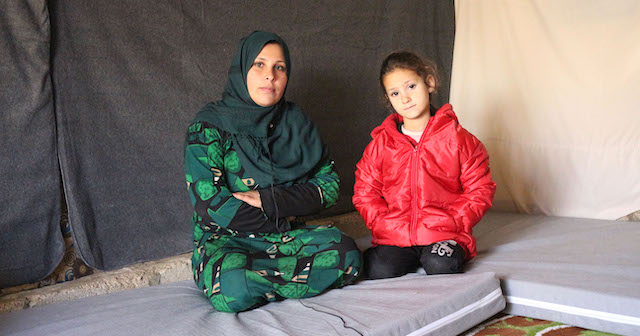 Fatima's Story
Seven-year-old Fatima's family has been displaced many times because of the violence in Syria. She now lives in a camp with her mother Samira and her great-grandmother.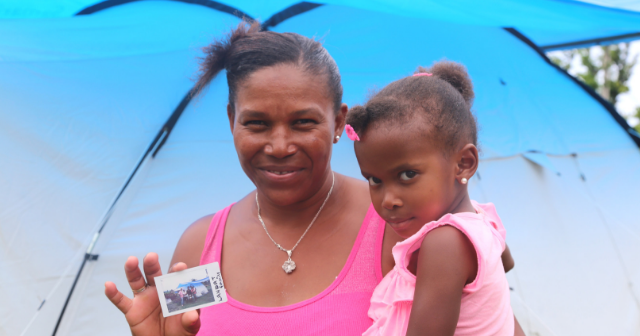 Ella
Before Hurricane Maria flattened her home, she lived in a wooden two-bed house, which was her grandmother's, with her five children and one grandchild.
Stella
When heavy rains and flooding destroyed homes in Malawi, ShelterBox was there, delivering ShelterKits and solar lights to families affected by the storm.
Stella, a mother of five, and her mother Gift received this aid to help them recover and protect their families. But for Gift, many of these items were stolen.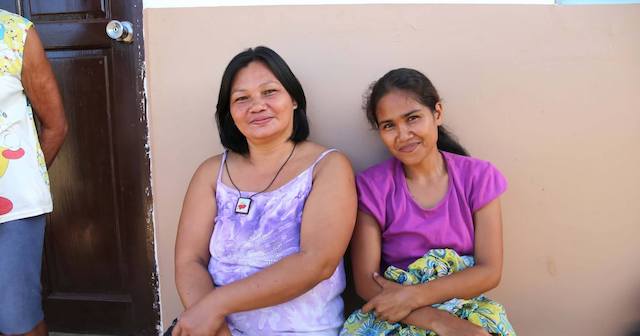 Lily and Jeralin's Story
Lily was physically swept away by powerful floods. This is her incredible story of recovery.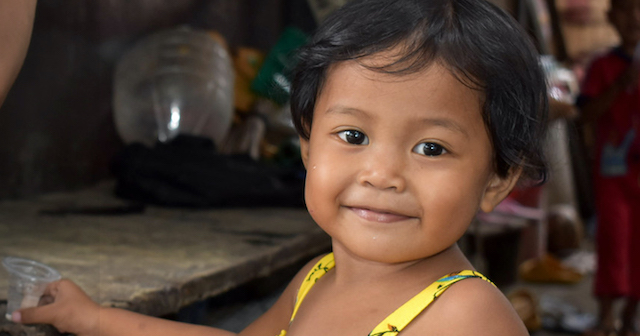 Nelcie's Story
Nelcie, a pregnant mother of three, lives in the Eastern Samar region of the Philippines – a country that's notorious for the many disasters it suffers every year.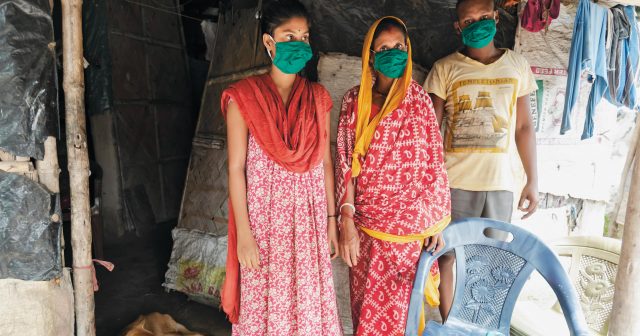 A Home in Pieces: Sagarika's Story
Imagine living in a country where extreme weather has crushed the infrastructure of your community. A disaster that you didn't contribute to and that arrived without warning destroys your home and livelihood.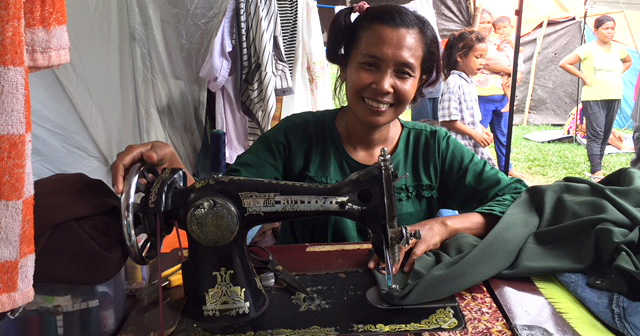 Fatnizar's Story
Fatnizar and her family received vital aid after an earthquake and tsunami flattened their home. Fatnizar was able to resume her work as a seamstress soon after ShelterBox arrived.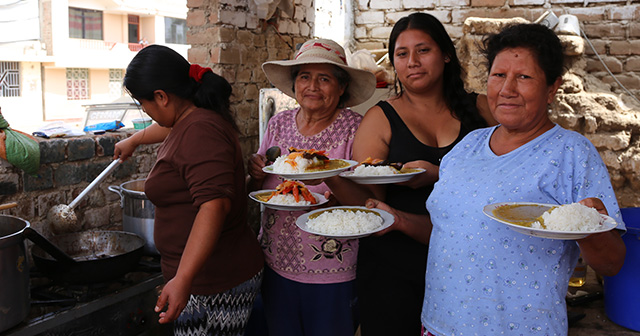 Yolanda Enriquez's story
After the horror of the huayco, a flood of mud and rock that thundered down the mountains, the people of Peru have come together over food to help rebuild their communities.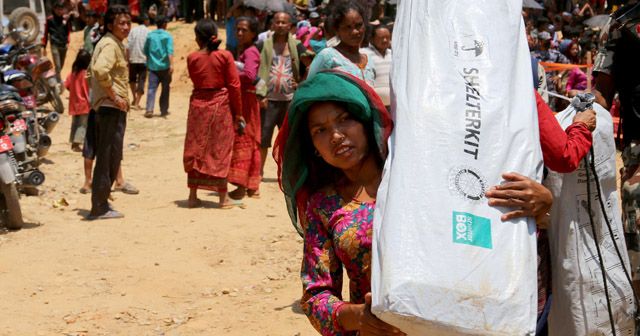 Surya Maya Danwar's Story
When the devastating earthquake hit Nepal, Surya was almost buried alive. Read her amazing story of survival and recovery.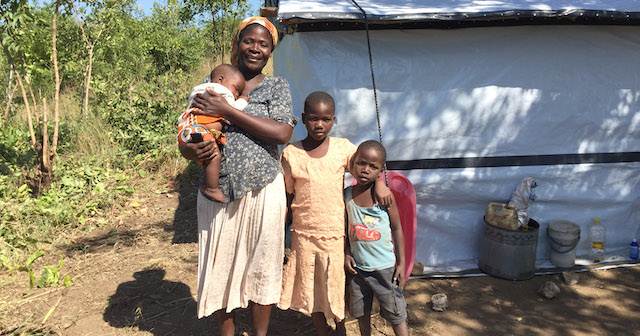 Grace's Story
Grace, 41, is a widow with six children from a village in Malawi called Chabuka, where 487 families were affected by the floods. Her entire house and everything she owned was washed away when the fast-flowing water swamped her village.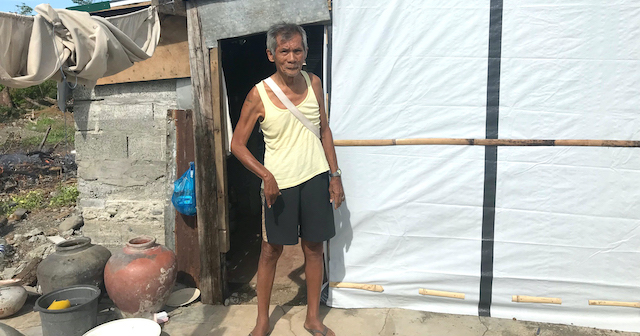 Ricardo's Story
The small temporary shelter that Ricardo and his wife are living in is made entirely of recycled materials from his old house and the surrounding area. The ShelterKit tarpaulins are a fundamental part of this structure.
About Us
ShelterBox is made up of people who believe in shelter as a human right – that shelter from the chaos of disaster and conflict is vital. We provide the tools that enable people to rebuild homes and transform their lives.
Building Peace
Every minute, more families lose everything in the chaos of conflict. Their homes, their livelihoods, and even family members are brutally snatched away. Take a look at how we're helping to build peace, one family at a time here.