The Syrian crisis, described as the worst humanitarian disaster of our time, has caused untold suffering for millions of people.
ShelterBox has been continuously responding to the crisis since 2012. It is the longest response in our history. 
We're working with our partners, Hand in Hand for Syria, ReliefAid and Bahar Organisation, to help those affected.
In 2018, we helped more than 4,000 families by providing tents, tarpaulins, water carriers and solar lights. We also distributed mattresses, children's winter jackets, insulated baby onesies and hat, glove, and scarf sets for the winter.
We have supported over 50,000 total families affected by the conflict in Syria. But there are millions more living in Syria and neighboring countries who have no shelter, nowhere to go, and no hope for the future.
We're working to change this. We are impatient to see a world where no family is left without shelter – but we need your support.
What's happening in Syria?
---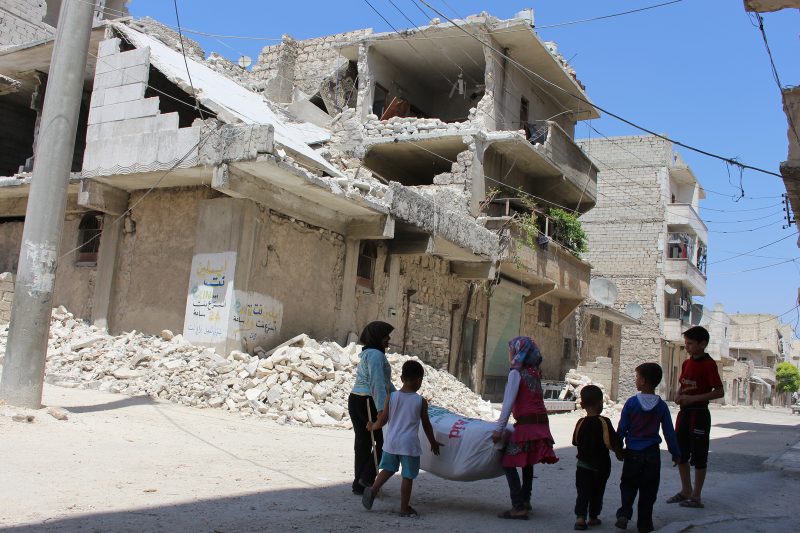 What started out as a peaceful protest in 2011 has become the longest-lasting civil war on the planet.
Now entering its ninth year of prolonged violence, Syria's future is as uncertain now as it was when the fighting first broke out. But one thing remains constant – Syria's civilians continue to pay the price.
Syrian children, women, and men are bearing the brunt of intensified military activity, heavy fighting, airstrikes, and besiegement.
Over half of Syria's hospitals are no longer functioning. One in four schools has been damaged, destroyed, or used for shelter.
More than half of all Syrians have been forced to flee their homes: 5.6 million people have left the country and 6.2 million more are internally displaced.
From the Field
---
ShelterBox in Iraq  
ShelterBox Tent in Lebanon 
ShelterBox Tent in Jordan 
ShelterBox Tents in Turkey
ShelterBox response in Greece