WORKING THROUGH ANOTHER TOUGH YEAR
---
Throughout 2021, the global pandemic still dominated our lives.
Coronavirus continued to spread, threatening vulnerable people who lost their homes to disaster.
Global travel restrictions were still in place. In addition to this, a shortage of shipping containers worldwide made the transportation of our aid even trickier. Despite the challenges, in August 2021 we sent a team to earthquake-struck Haiti. This was the first time we were able to deploy a team since the start of the coronavirus pandemic.
Our relationship with global partners, as well as Rotary, have been instrumental in helping us reach families in these difficult times.
But we couldn't have done it without you – our amazing supporters. 
Watch the video below to see how your support helped change lives in 2021!
2021 AT A GLANCE
---
THIS YEAR, WITH YOUR HELP, WE HAVE...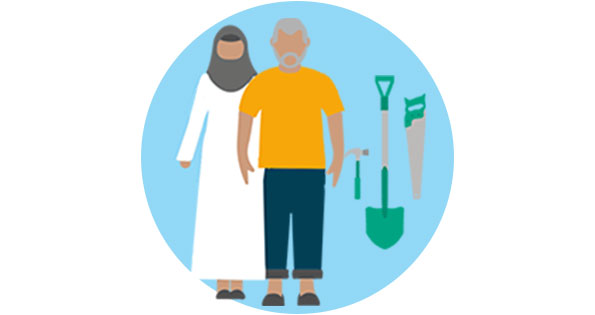 HONDURAS - MARYURI'S STORY
---
Maryuri's family lost nearly everything when Hurricanes Eta and Iota wreaked havoc in Honduras.
The family had never experienced two storms hitting in the same week. "Storms are more frequent and stronger", Maryuri said.
Partnering with Habitat for Humanity Honduras and the Rotary Club of San Pedro Sula, we provided families like Maryuri's with emergency shelter and aid.
The family managed to start again, despite having lost everything.
Thanks to your support, Maryuri is now looking towards the future and hopes to find work again.
Thanks to you, Maryuri's family can make plans for the future.
ETHIOPIA - SHEWIT'S STORY
---
"The shelter protects us from the sun and also from the rain", Shewit said. Image credit: IOM/Kaye Viray
Before the Tigray conflict forced her to flee her home in Ethiopia, Shewit, a mother of 4, was a teacher.
Together with her young children, Shewit had to walk 80km to find a safe place to shelter and protect her little ones.
Eventually, the family managed to settle at a camp for internally displaced people.
"With the new shelter provided by IOM and ShelterBox, our living conditions have improved a lot. We do not have to sit outside and fear for our safety anymore."
Right now, millions of people just like Shewit in Ethiopia are facing severe food shortages, threatening conflict and coronavirus. With your help, we've been able to reach vulnerable families affected by the Tigray conflict.
In war-torn Syria, the lack of a safe home is not the only struggle that families are dealing with.
Each year, displaced families face the challenges of harsh winter weather. Living in displacement camps, they are met with sub-zero temperatures and extreme conditions.
Fatima spoke to our partner Bahar Organization about the flooding that damaged her tent.
"Winter is very cold and we have nothing to burn for heating, no fuel, not even wood. When it rained, the tent filled with water until it reached the point of flooding.
"Every year it is worse than the last. I fear for my children in the extreme cold."
Thanks to you, Fatima received a new tent, a kitchen set, a light and other essential aid items. For Fatima, life in the new tent is better.
Fatima said: "The floor is isolated and steady, neither air nor rain can get in, and it's better than our old tent."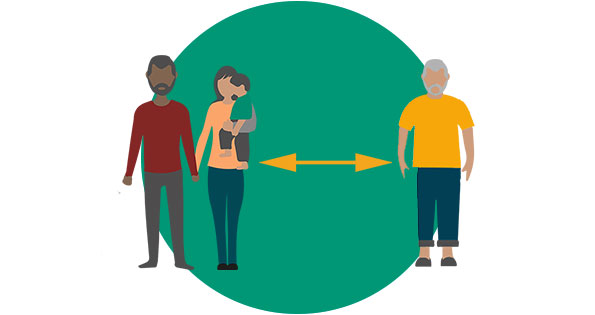 Top banner: Honduras. Together with Hábitat para la Humanidad Honduras and the Rotary Club of San Pedro Sula, we provided shelter kits and household items to over 3,000 families.
Bottom banner: Burkina Faso. Yimdi and her son in their emergency shelter, which has been covered with tarpaulins provided by ShelterBox.