2017 Infographic
---

A Detailed Look
---
ShelterBox Response Teams have been on the ground during one of our busiest years to date, hand-delivering emergency humanitarian aid.
Teams responded quickly throughout 2017, following Hurricane Harvey in Texas, and Hurricanes Irma and Maria in the Caribbean; to the Rohingya refugee crisis in Bangladesh; to severe drought in Somaliland; to devastating flooding in Colombia, Paraguay and Peru; as well as our ongoing commitments in Syria (Read the overview of our Syria response), Iraq and the Lake Chad Basin in Africa.
The 2017 Year-In-Review provides a comprehensive overview about the impact of ShelterBox for thousands of families affected by the largest disaster events of 2017.
This interactive webpage weaves the scope of our work with stunning visuals to help illustrate the story.
Please note: the link will connect you with our Adobe Spark page.
Impacted by Disaster
---
ShelterBox USA offices were affected by hurricane and wildfire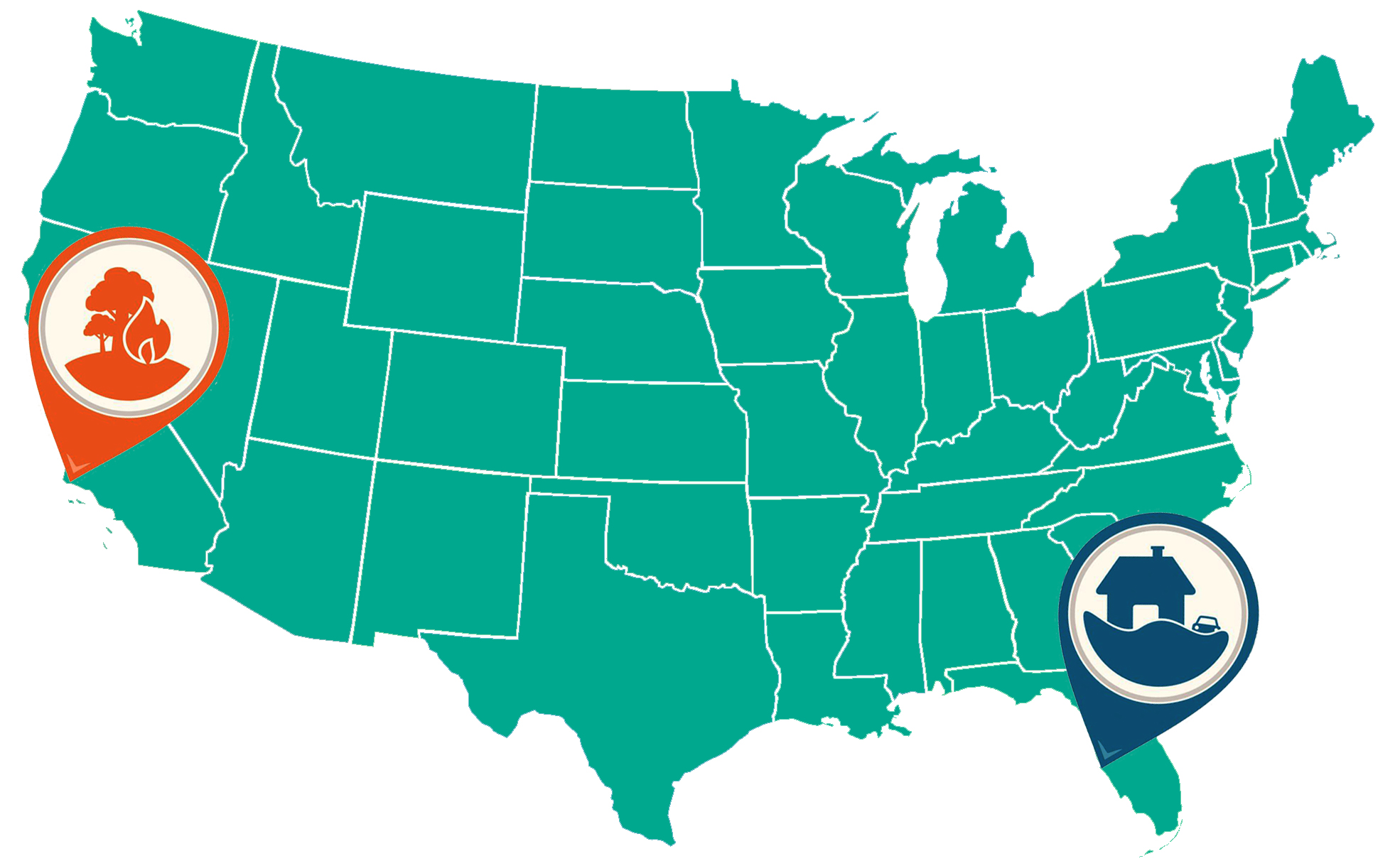 For the first time in the history of the organization, both offices of ShelterBox USA were impacted by disaster.
Hurricane Irma – Florida
On September 10th, Hurricane Irma roared into Florida, weakening to a Category 2 as it passed over the Sarasota office. Fortunately, the staff had been safely evacuated and the office closed up in preparation. The region was very lucky to suffer from power loss and lots of downed debris and limited flooding or wind damage.
Irma was the first Category 5 hurricane of the 2017 Atlantic hurricane season and caused widespread and catastrophic damage throughout its long lifetime. The storm reached winds of 185 mph, killed 134 people and caused and estimated $67 billion in damage.
Thomas Wildfire – California
More recently, the staff of the Santa Barbara office were evacuated due to the Thomas Wildfire that scorched much of Santa Barbara and Ventura Counties. In late December, staff members returned to the area. Luckily, no staff lost their homes though extensive clean up was required throughout the area.
The blaze first broke out December 4th and was whipped up by a days-long windstorm that drove flames and forced mandatory evacuations. So far, the fire has burned approximately 281,893 acres, becoming the largest wildfire in modern California history, and costing at least $177.18 million to fight.