Escalating conflict in Sudan is forcing thousands to seek refuge in neighboring Chad. This is on top of the 600,000 mostly Sudanese refugees already living there after fleeing previous conflict.
There are already very few shelter providers and insufficient funds committed to shelter. This is a crisis within a crisis, and there is little funding to support people who need it most.
As violence continues to escalate in Sudan, ShelterBox is exploring whether and emergency response in neighboring Chad is possible to support the growing influx of refugees.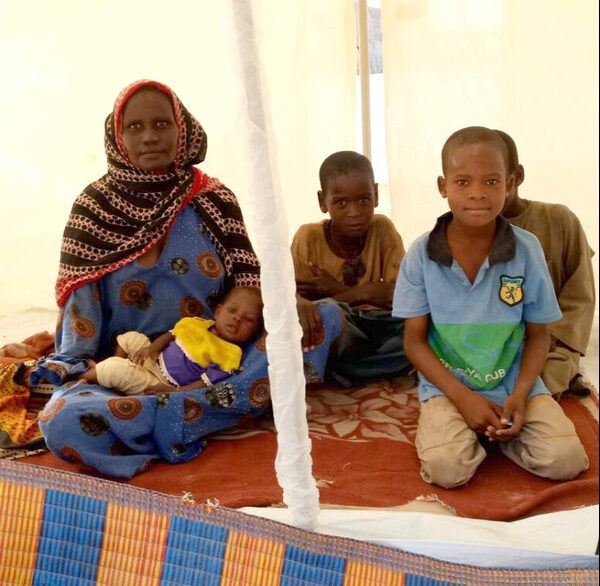 MALAWI
---
TROPICAL CYCLONE FREDDY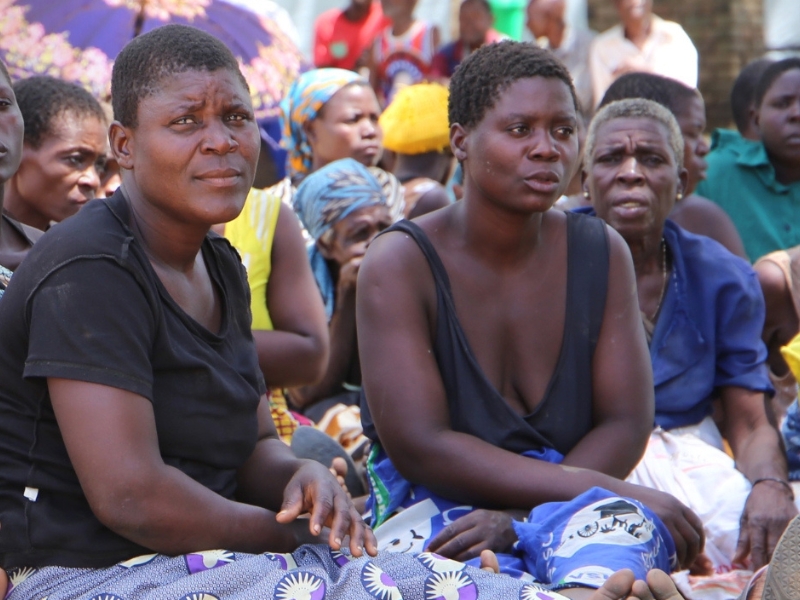 ShelterBox will be working with our partner CARE Malawi to bring emergency shelter, household items, and other crucial aid to thousands of families in Malawi.
SOMALIA
---
DROUGHT AND CONFLICT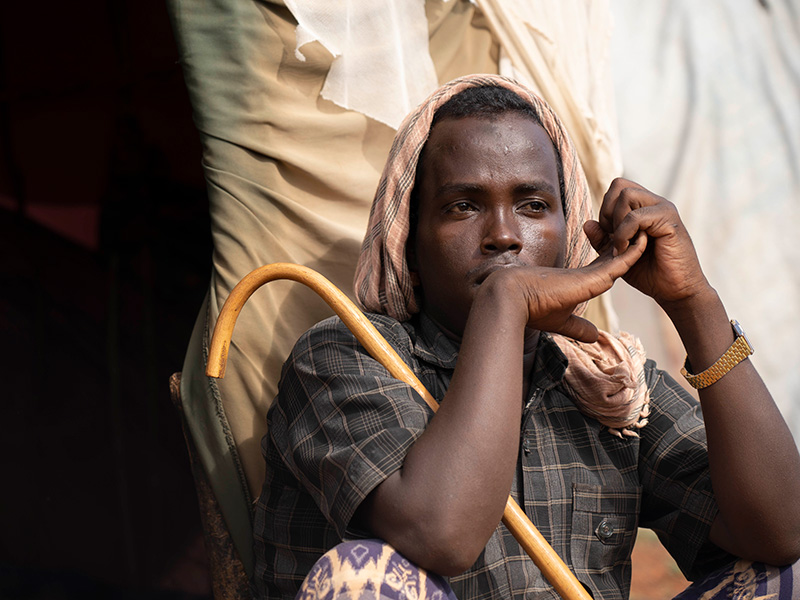 Due to drought and violence, hundreds of thousands of people have fled their homes in Somalia, searching for food, water and health services.
We're working with the Juba Foundation to provide training and materials for the construction of locally appropriate shelters, as well as supplying essential items such as solar lights, water filters and mosquito nets.
TURKEY AND NORTHERN SYRIA
---
EARTHQUAKE
People in Turkey and Syria are receiving ShelterBox aid following the powerful earthquakes that killed over 50,000 people and damaged 66,000 buildings.
We have aid in both countries, including essential items such as tents, blankets, mattresses, and winter coats for children, with more on the way.
The items will help people surviving through this ongoing nightmare, protecting them from the winter weather, preventing the spread of disease, and providing some privacy, as they get back on their feet.
Learn more about the response and see how you can support our work.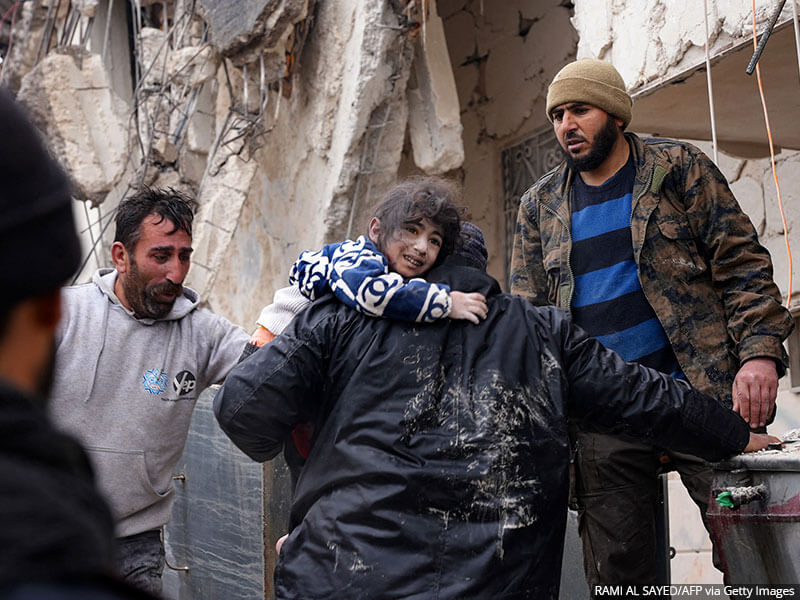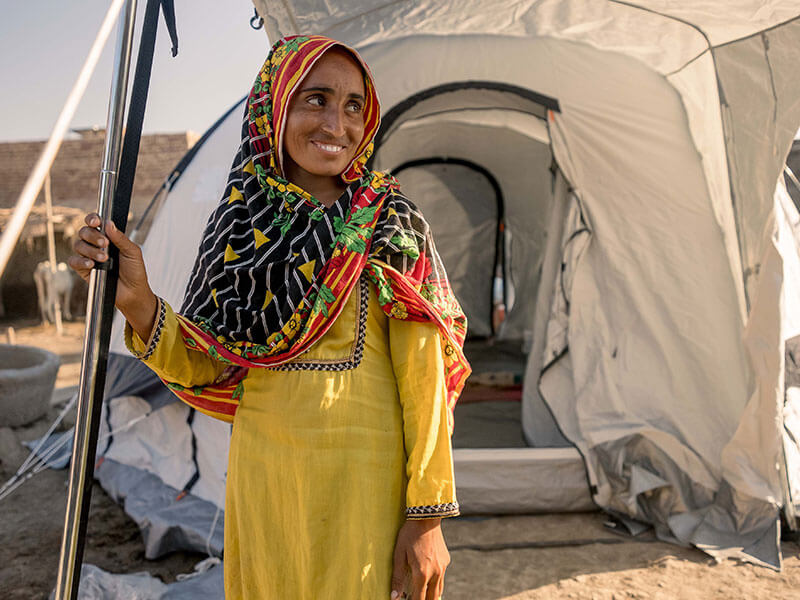 Severe monsoon flooding in Pakistan has left thousands of people with nowhere to live. The disaster has affected more than 33 million people and around 1 million houses have been damaged or destroyed.
We have partnered with Islamic Relief Pakistan to support thousands of people left with nowhere to live.
Aid includes tents, water filters and carriers, mosquito nets, and solar lights.
Learn more about the situation in Pakistan and see how you can help.
We are responding to the Ukraine crisis, helping more than 50,000 people so far. We've supported people displaced within Ukraine, as well as refugees who crossed the border into Moldova.
With our attention now firmly on supporting people through the bitter winter months, we'll be reaching around 30,000 more people with essential items to help them survive.
People are living in damaged homes without heating or lighting. That's why we're providing thermal clothing, solar lights, water carriers and stoves with our new partner, NNLPD.
We're also working with ReliefAid and Green Chernobyl to provide emergency shelter repair kits. This will help people fix damaged roofs, seal windows and doors, keep the heat in and make homes watertight.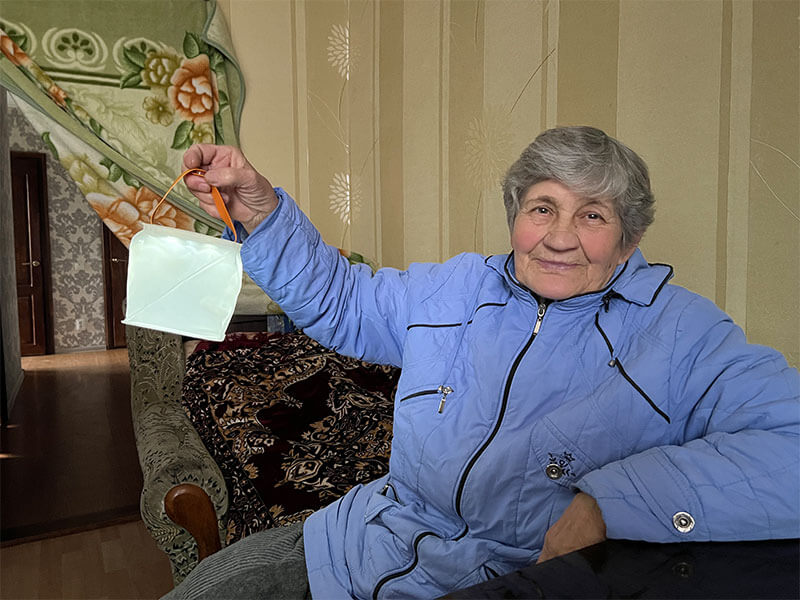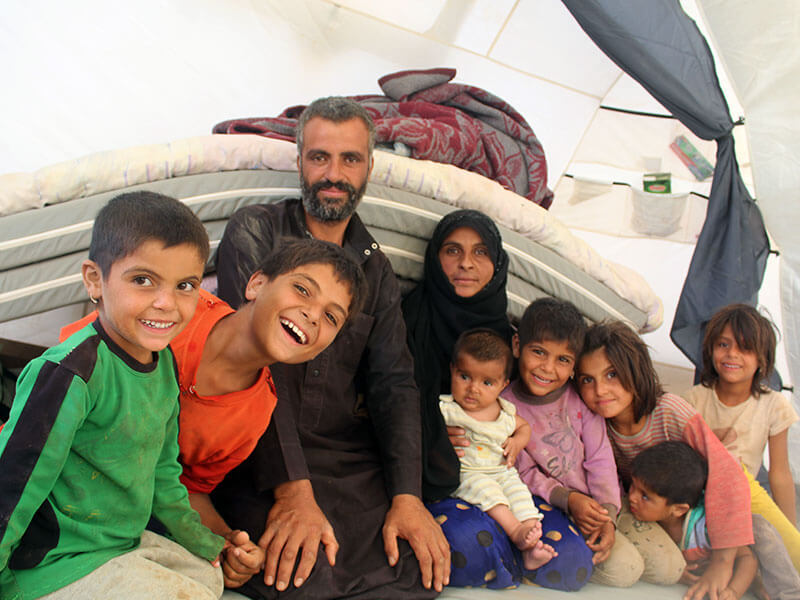 In Syria, the need for humanitarian support is greater than ever. People are facing violent conflict, financial crisis and extreme weather.
We've been supporting families affected by the war in Syria since 2012.
Right now, we're providing essential aid items to get people through the tough winter months. Working with our partners ReliefAid and Bahar Organization, we'll be supporting 4,000 families in the Northeast and Northwest with winterization items such as baby onsie, coats, mattresses, tent bases and other essential aid items.
The conflict in northern Mozambique is driving one of the world's fastest-growing displacement crises.
Since October 2017, an Islamic extremist group has been launching violent attacks on civilians in the northern province of Cabo Delgado.
With help from our partner CARE Mozambique, we supporting vulnerable communities with shelter kits, solar lights, kitchen sets, sleeping mats, and mosquito nets.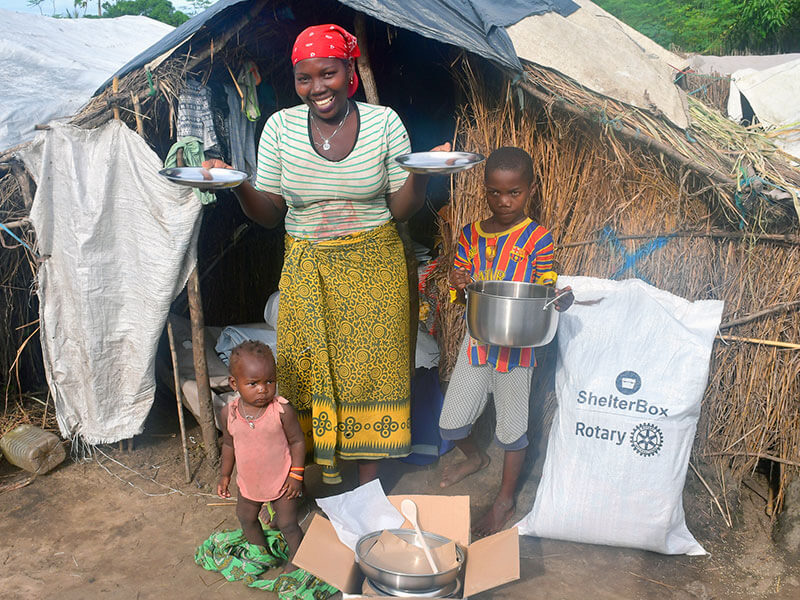 Cameroon
---
LAKE CHAD BASIN CRISIS
Since 2009, Boko Haram has been waging an insurgency in Northern Nigeria. The violence has since spread to the neighboring regions of Niger, Chad and Cameroon.
Around 9.7 million people are now in need of urgent humanitarian aid in the Lake Chad region.
In Nigeria, we have supported over 7,000 families with help from our partner ACTED. We have worked together to support communities with a type of shelter known locally as the Bama shelter, and other aid items including sleeping mats, blankets, and kitchen sets.
In Cameroon, we have supported over 18,000 families. We're now working with our partner Public Concern to provide a range of emergency shelters and durable shelters, depending on people's needs.
Burkina Faso is one of the fastest-growing displacement crises in Africa.
1.9 million people have been forced to flee their homes due to extremist violence. Efforts by both government forces and local militias to fight it have uprooted even more communities.
Together with our partner, HELP, we've supported over 4,000 families since 2020.
Recently, we have been providing aid items and emergency shelters known as Sahelian tents. These tents are constructed from locally sourced materials and offer a more durable structure for displaced families who have fled their homes to escape extremist violence.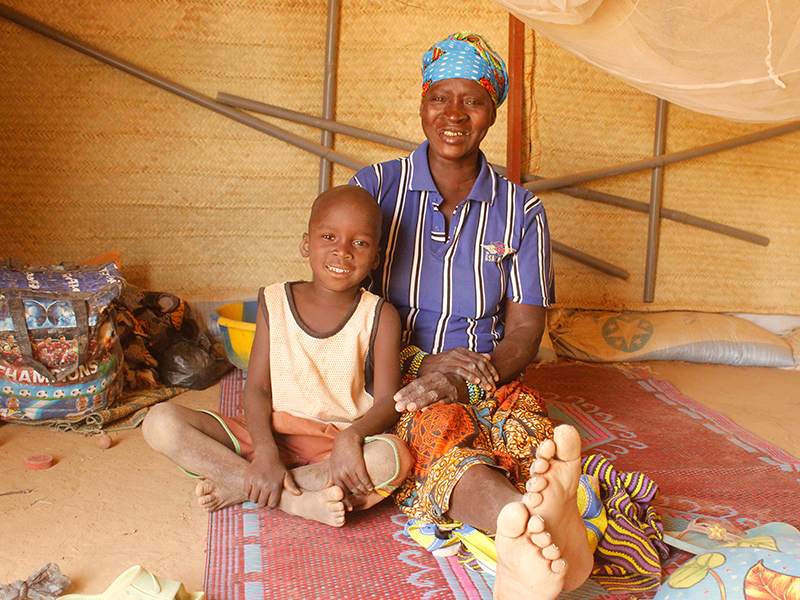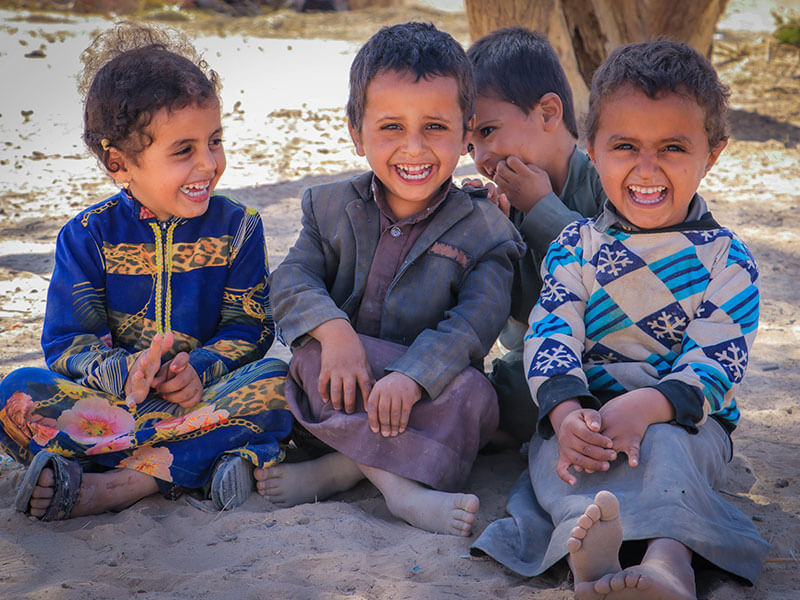 Yemen is currently the world's worst humanitarian crisis.
It is a result of the bitter civil war, starvation, and a failing economy.
We have partnered with BCHR (Benevolence Coalition for Humanitarian Relief) to support vulnerable communities as violence flares up again. Together we are providing tents, tarpaulins, water filters, soap, masks and other household items.
Aid distributions are now complete, but we're planning another project to support more people.
Ethiopia
---
CONFLICT AND DROUGHT
Millions of people have been forced to flee their homes due to violent conflict and drought in Ethiopia.
Working with our partner IOM, we've supported people with items like tarpaulins, rope, blankets, sleeping mats, mosquito nets, water carriers and kitchen sets.
We have supported a total of 22,000 people in the Afar and Somali regions in the last year. Aid distributions are now complete.