We work all over the world to reach remote communities devastated by disaster or conflict. Scroll down to see where.
For live operations updates, join our operations team every Tuesday at 9:30 AM EST/6:30 AM PST on the HQ Facebook page.
Follow ShelterBox USA on social media for more:
Syria - Ongoing Conflict
---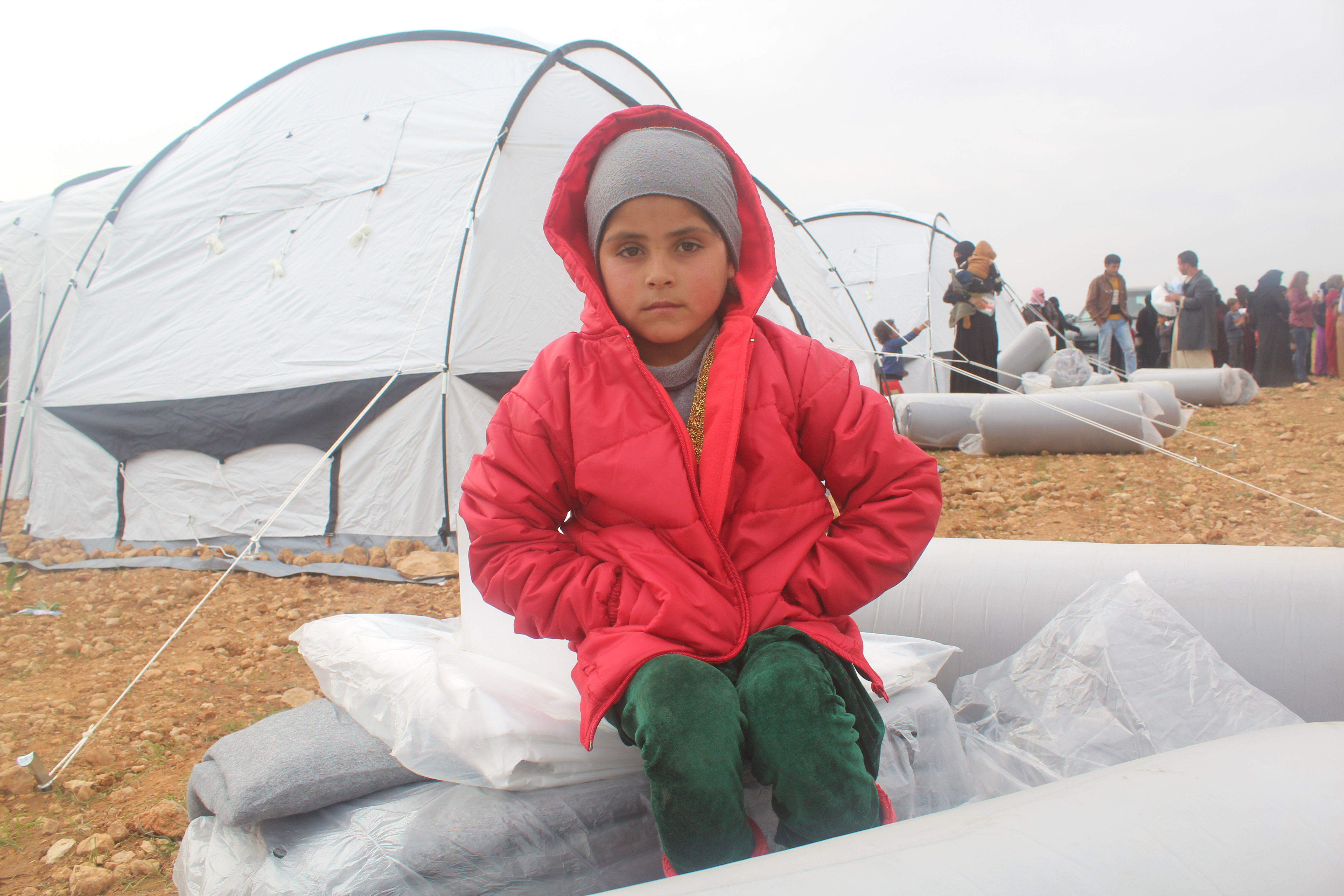 With the arrival of COVID-19 in Syria, the need for humanitarian support is greater than ever for families already living in difficult conditions.
Since December, over 900,000 people have fled the violence in Idlib province. Airstrikes and ground attacks have hounded them into smaller and smaller areas of safety. Even hospitals and displacement camps have been hit.
Together with our trusted partners, ReliefAid, we're providing families with tarpaulins and rope to reinforce their tents, helping people to keep distance from each other. Mattresses, carpets, thermal blankets and kitchen sets can help to keep families to stay warm and prepare meals – helping them stay as healthy as possible.
Working through local partners, we have supported over 55,000 families affected by the conflict in Syria and Iraq since 2012. This makes it the largest and most sustained response in our 19-year history – but the need is as urgent as ever.
Somaliland - Drought
---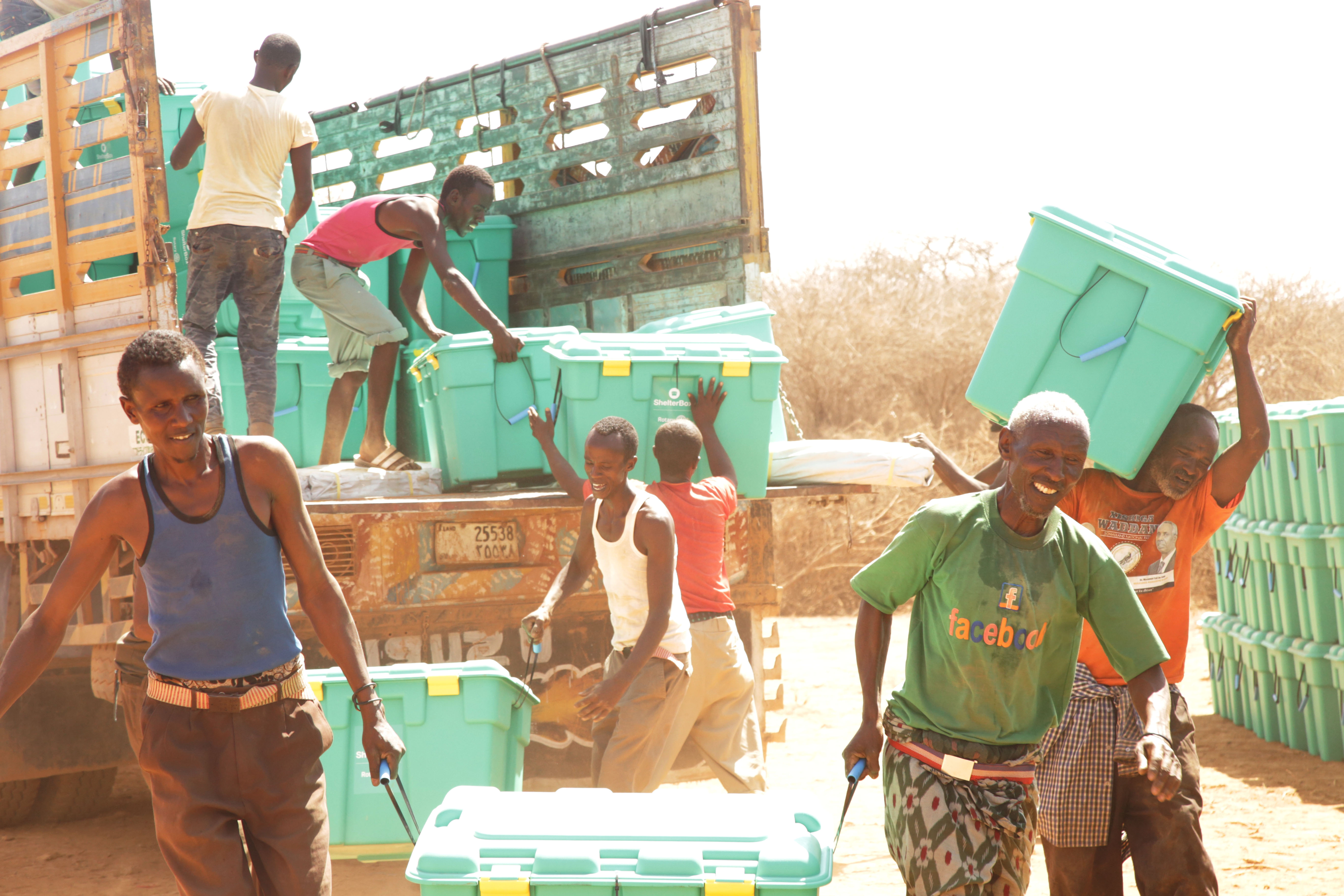 Severe drought in Somaliland has affected an estimated 766,000 people since November 2016, leading to the degrading of grazing land and displacement of families, forcing them to move large distances to seek fresh food for their animals.
As the drought continues, we are working closely with our partner ActionAid to ensure that families have safe shelter throughout Somaliland.
Project 3 is now completed, with 2,000 households in total receiving ShelterBoxes.
In total, we've supported 3,468 families so far with aid items such as blankets, kitchen sets, tarpaulins, tools kits and solar lights, and water filters. A proposal to support 1,000 more households has been approved. This aid will replicate that of previous projects to include tarpaulins, rope, and other essential items.
Ethiopia - Conflict and Flooding
---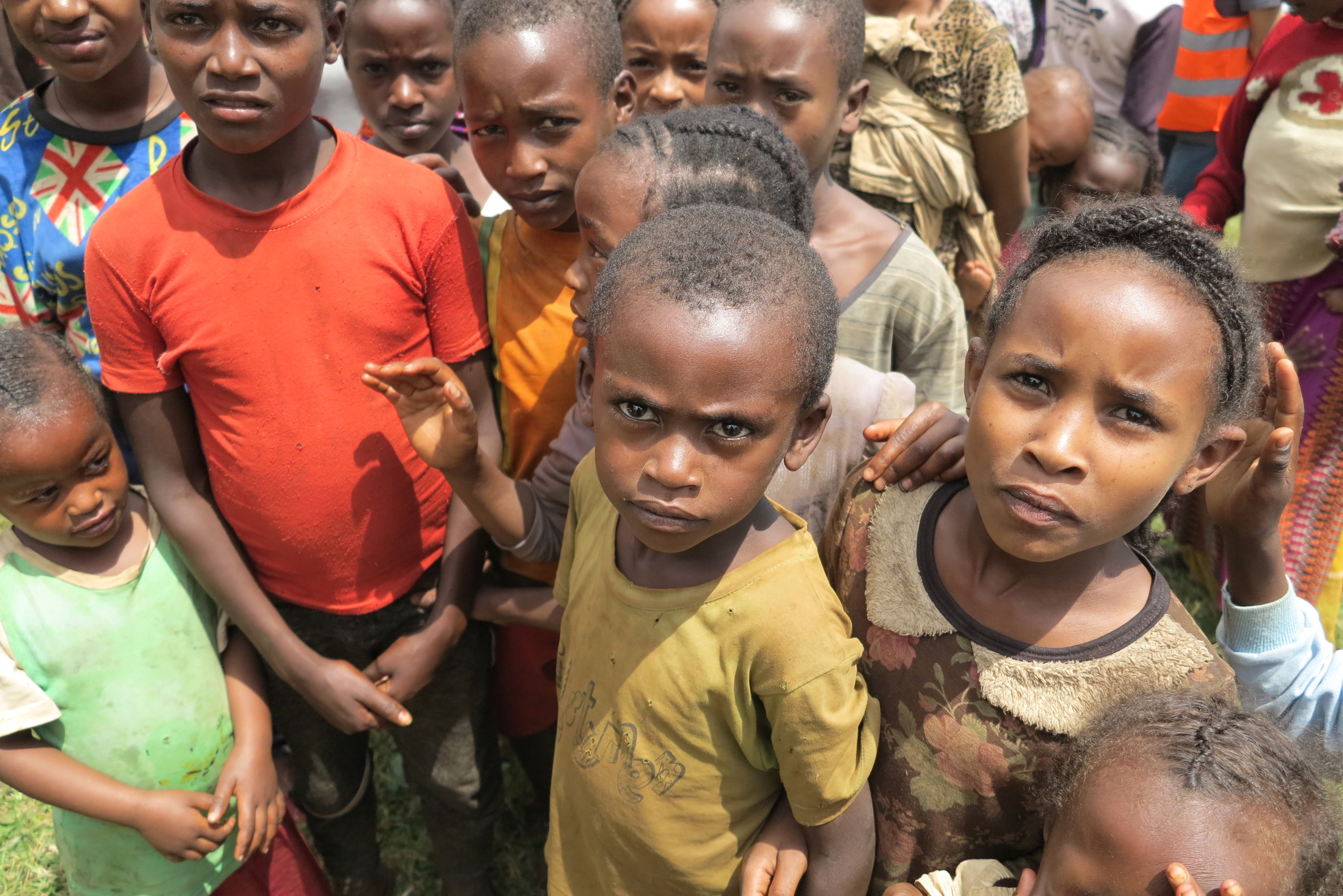 In Ethiopia, severe flooding and conflict have forced people to leave their homes.
Over two million people have been forced to flee because of violent conflicts in the Guji-Gedo zone over the past year.
Severe flooding that started last April has also left thousands of families without homes. These rains have continued, triggering recurrent flooding and landslides.
Thousands of people in the Oromia region have been forced to flee after these devastating floods.
In total, we have supported over 3,000 families with the help of our partner.
Lake Chad Basin - The Forgotten Crisis
---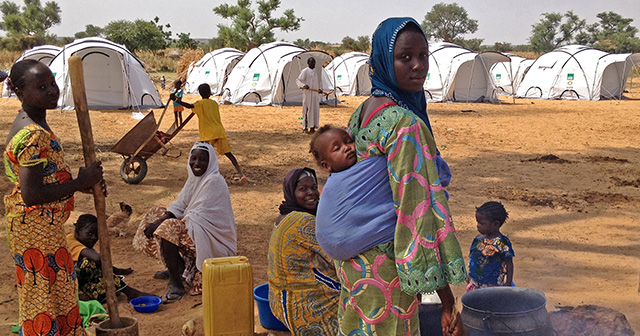 Since 2009, Boko Haram has been waging an insurgency in Northern Nigeria.
The violence has since spread to the neighboring regions of Niger, Chad and Cameroon.
Around 10.7 million people in the Lake Chad region are in need of relief assistance. 2.4 million people are estimated to have been displaced and perpetual insecurity continues to drive displacement.
To date (since 2015), we have supported more than 11,000 households across Cameroon, Niger, Nigeria and Chad.
Cameroon
Together with our partner IEDA Relief, we've provided shelter to over 7,000 families in Cameroon.
Last year, we completed our first distribution of hygiene kits for young women and teenagers affected by the crisis. These kits include personal and laundry soap, a bucket and sanitary towels. Our ongoing project right now aims to serve 800 families with tents, ShelterKits, and other essential items.
We've also worked in the extreme north of Cameroon, where families who have escaped Boko Haram needed our support. During 2017-18, we have provided 1,700 tents, 500 ShelterKits, 1,850 semi-permanent shelters, and 6,600 hygiene kits.
Chad
In Chad, we are partnering with the local aid agency ICAHD to support vulnerable families who have been affected by conflict.
So far, we've distributed vital aid to nearly 4,000 families. The aid includes blankets, buckets, solar lights, mosquito nets and ground sheets.
Distributions are now complete for this project. The final phase provided nearly 2,000 families with tarpaulins, blankets, water carriers, kitchen sets and solar lamps.
Niger
Recent Boko Haram attacks in Kablewa have led to massive population displacement in Niger. Many families have been forced to find shelter in host communities, spontaneous sites in the bush or in displacement camps.
We've been working with Plan International Niger to provide emergency aid to these families. Throughout Project 2, we have provided ShelterKits, mosquito nets, water carriers, ground mats, and kitchen sets to nearly 2,500 families. Distributions are now completed. Now ShelterBox has decided to pursue a new local partner APBE to develop a new project.
Nigeria
The conflict in Nigeria is now entering its ninth year and the devastating consequences continue to impact structures and the lives of 8.5 million vulnerable people.
We have partnered with ACTED and we have supported over 2,000 families in Nigeria so far.
Project 2 has been completed with 1,205 households provided with shelter. Project 3 is complete and has supported nearly 500 families with essential aid items.
The Philippines - Earthquake and Typhoon
---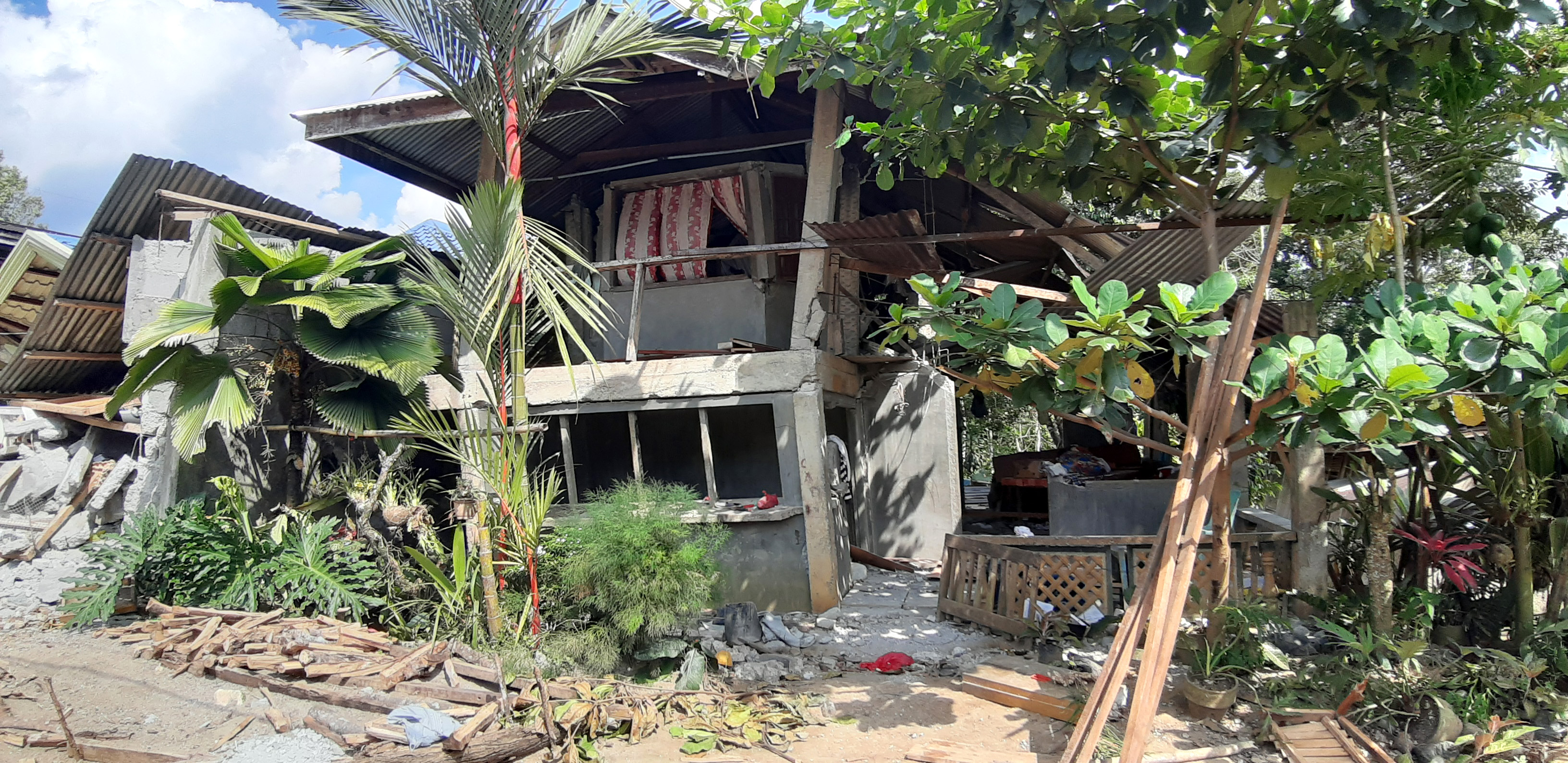 In October 2019, three powerful earthquakes shook Mindanao island, turning homes and buildings to rubble.
Thousands of people have fled to evacuation centers and some are staying with host families.
We have worked closely with Rotary and the local government to support over 1,500 families who've lost so much.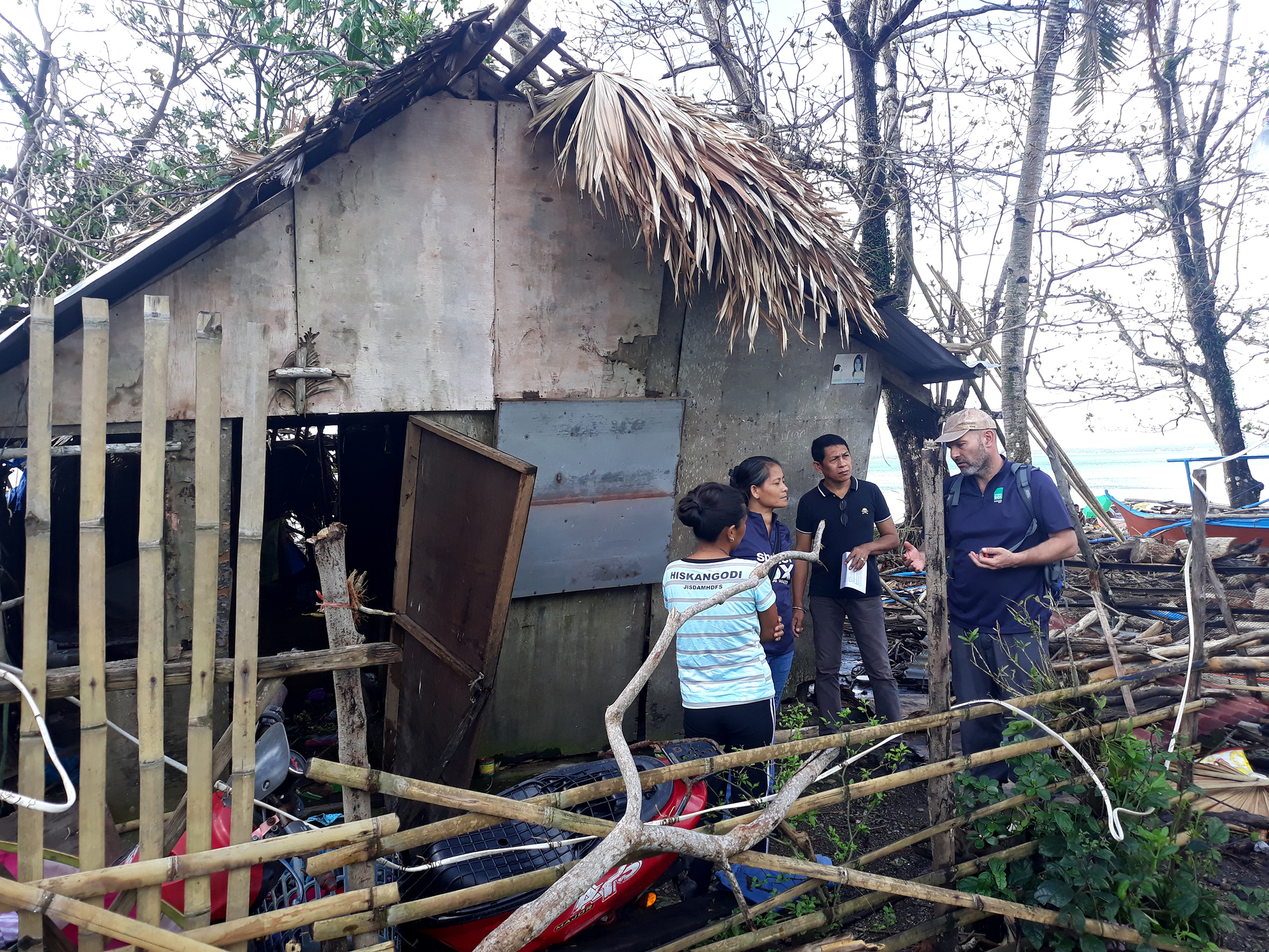 In early December Typhoon Kammuri, known locally as Typhoon Tisoy, hit land four times in the Philippines. Communities have been severely affected across Northern Samar. 
Coastal communities have been hit the most. Beaches are covered in the debris of destroyed homes. Electricity has been wiped out, roads have been washed away and scores of fishing boats, the main source of livelihoods, have been smashed apart.
Working through our Philippines office, we're supporting over 2,500 families that have seen their homes wash out to sea.
Bangladesh - Flooding
---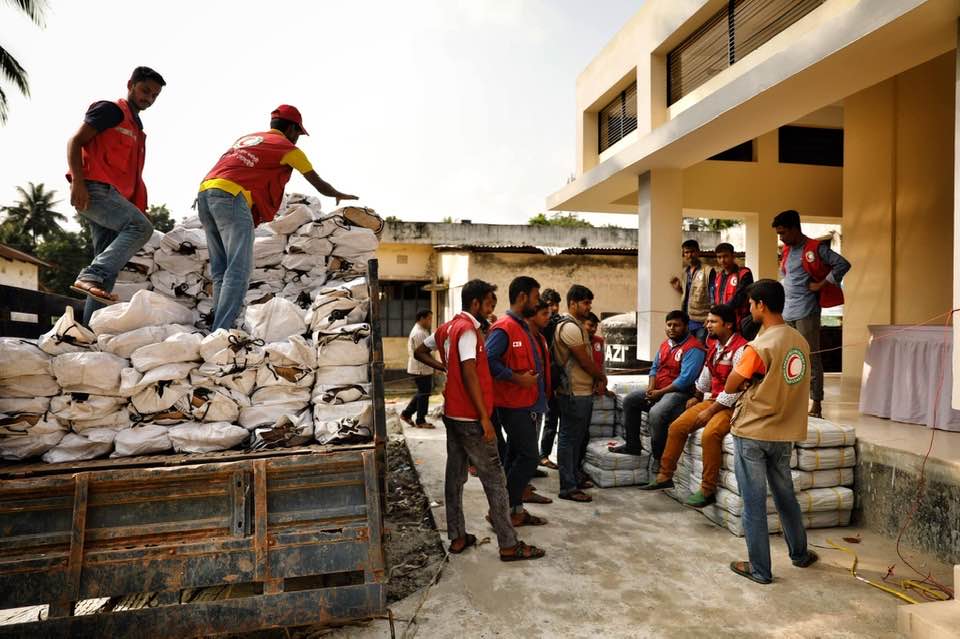 In July 2019, heavy monsoon rains triggered flooding in the low-lying areas of Bangladesh. Around one-third of the country went underwater.
Floods and landslides damaged roads and vital infrastructure leaving thousands of people stranded and without electricity. More than 66,000 homes were destroyed.
We sent a team in the country who worked with Rotary, Bangladesh Red Crescent Society (BDRCS) and other humanitarian organisations.
We've supported families who've lost their homes to river erosion, with essential aid items to help them rebuild and recover.
Paraguay - Flooding
---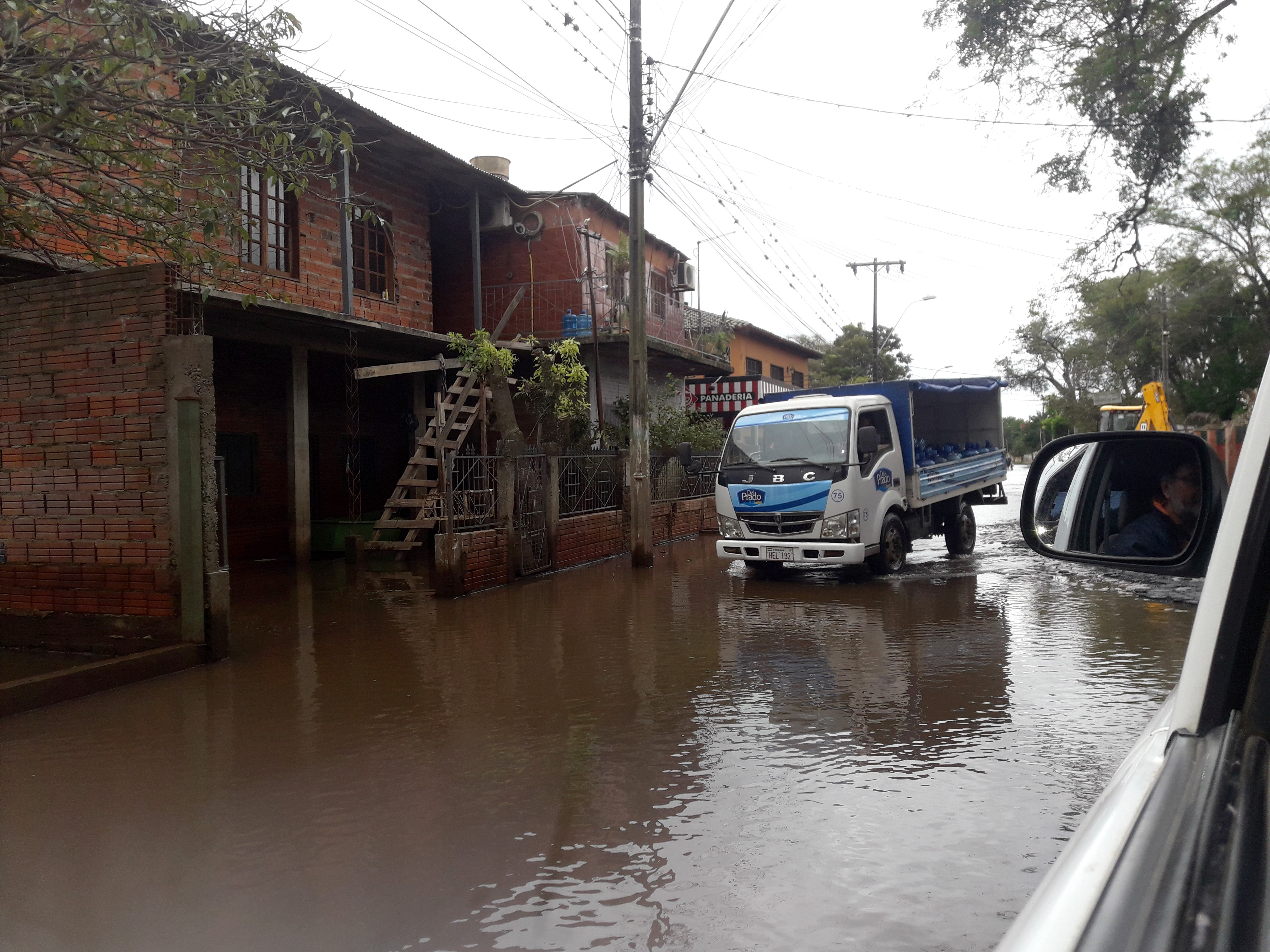 Months of torrential rain have caused severe flooding in the capital of Paraguay, forcing entire communities to move to higher grounds to survive.
The unusually heavy rain has been linked to the climate pattern El Niño, displacing nearly 20,000 families who urgently need shelter and essential aid.
We have worked with our partners and local authorities to support families who have lost their homes. Distributions are now complete, with over 2,000 families receiving vital aid.