ShelterBox Deployments
---
The latest news about ShelterBox's global work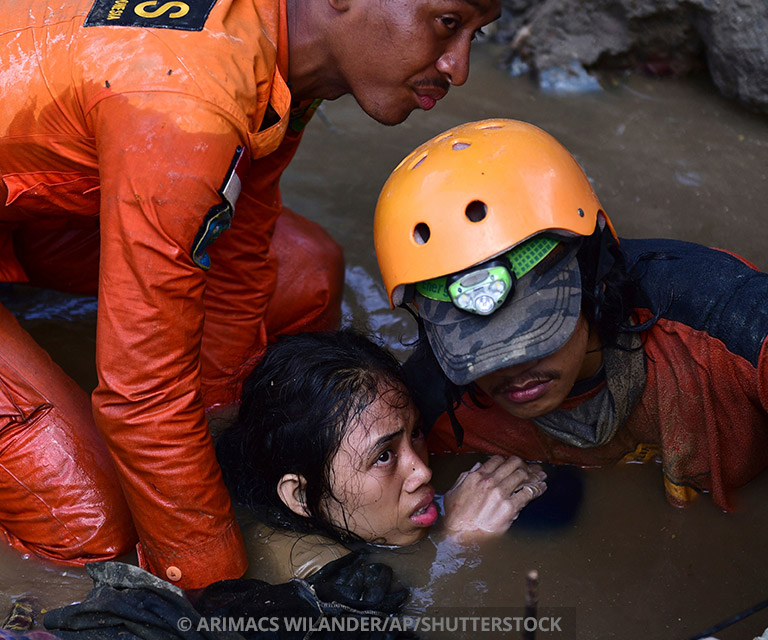 INDONESIA
Earthquakes & Tsunami

A ShelterBox Response Team is on the ground in Indonesia after more than 1,400 people have died and an estimated 66,000 homes have been damaged or destroyed. following a 7.5 magnitude earthquake and tsunami that devastated the Indonesian island.
Our response teams are also working in Lombok, Indonesia, after multiple massive earthquakes in August 2018 killed hundreds of people and made hundreds of thousands homeless. So far, together with local Rotary groups, we have helped over 360 families across North and West Lombok, in over 80 communities.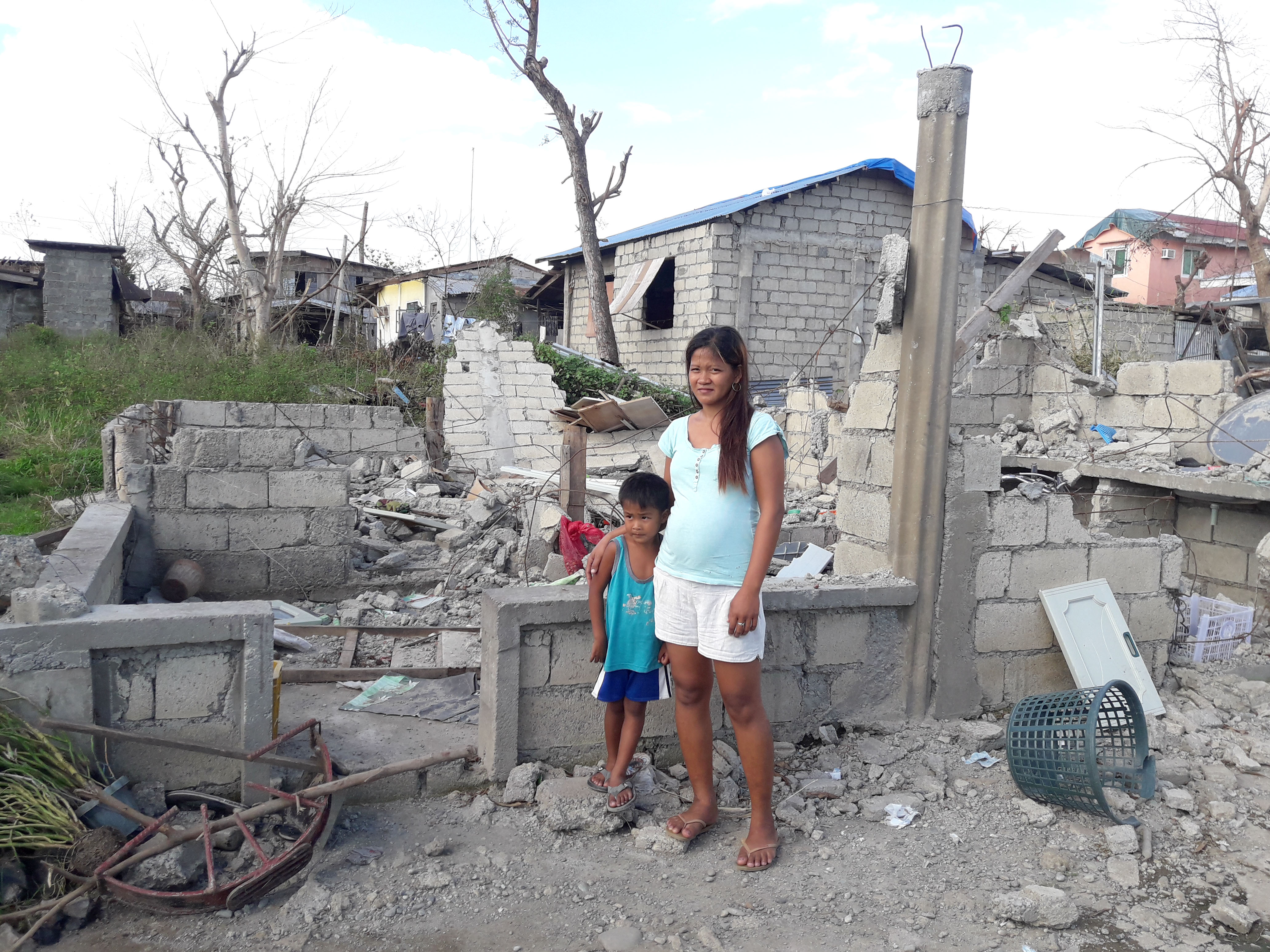 PHILIPPINES
Typhoon
Also known as Ompong in the Philippines, Typhoon Mangkhut has ripped through the Philippines' main island of Luzon. Its high winds and torrential rains have damaged almost all buildings in the city of Tuguegarao.
A ShelterBox team is currently on the ground ready to help families who have lost everything. We're speaking with our Rotary contacts in the area to understand how we can help as quickly as possible.
We have responded in the Philippines 25 times in total so far – more frequently than any other country.

KENYA
Flooding

Across Kenya heavy rain and flooding have caused over 300,000 people to leave their homes.
The devastating flooding was caused by intense downpours in the highlands, swelling the rivers as they made their way towards the sea and bursting the banks.
We are working tirelessly with the Kenya Red Cross to help families who've lost everything. But our effort comes with some unique challenges.
Kenya has a strict plastic ban, so we had to manually remove all plastic from the ShelterKits we're sending to the country.

SYRIA
Conflict
The conflict in Syria is entering its eighth year. The brutal civil war has so far caused the displacement of nearly 700,000 people.
We're working with our partners, Hand in Hand for Syria, ReliefAid and Bahar Organisation, to help those affected.
So far, in 2018 we have helped nearly 2,000 families by providing tents, tarpaulins, water carriers and solar lights.
We have recently distributed ShelterKits and other aid to 94 families. In total, we have helped 45,000 families who have been displaced by the war in Syria.
ETHIOPIA
Conflict and Flooding
In Ethiopia, severe flooding and conflict have forced people to leave their homes.
Nearly one million people have been forced to flee because of violent conflicts in the Guji-Gedo zone since last April.
Severe flooding that started last April has also left thousands of families without homes. These rains have continued, triggering recurrent flooding and landslides.
Thousands of people in the Oromia region have been forced to flee after these devastating floods.
We currently have a team in the country to start planning the distribution of aid to support 2,000 families affected by conflict.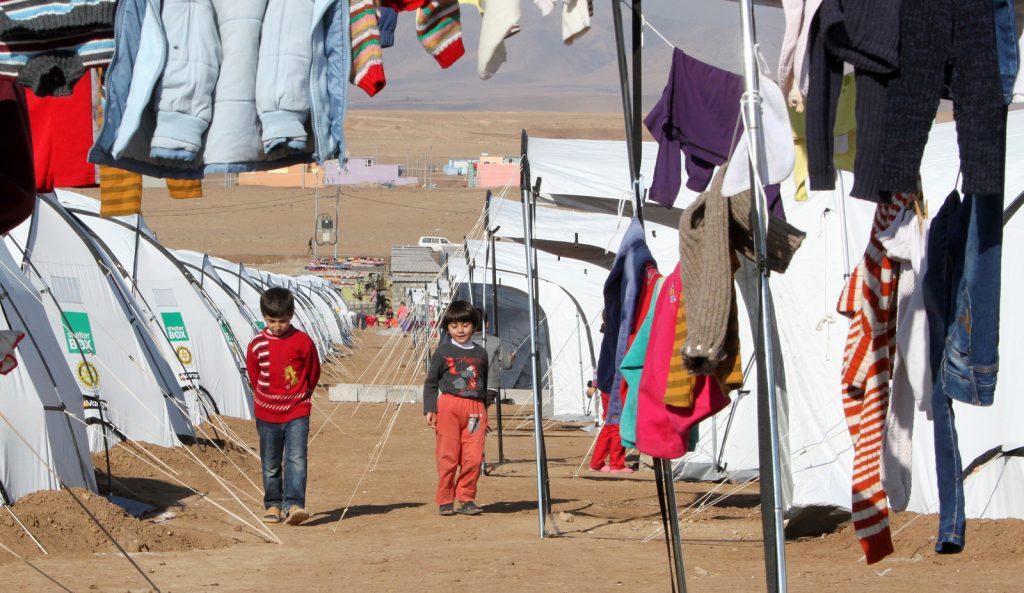 IRAQ
Conflict
On July 10th, 2017, the Iraqi government declared that Mosul had finally been liberated after three years of Islamic State control.  However, the humanitarian situation is still dire in Iraq and the need for ShelterBox aid is as prevalent as ever.
People are slowly returning to Mosul, but there is still a huge need for aid in and around the city, and a massive displacement of civilians throughout the whole country. Displaced families have struggled in the severe heat over the summer months, now they have to prepare for a long winter.
With the help of our partners working in Iraq, we have provided essential aid and shelter to more than 8,000 families.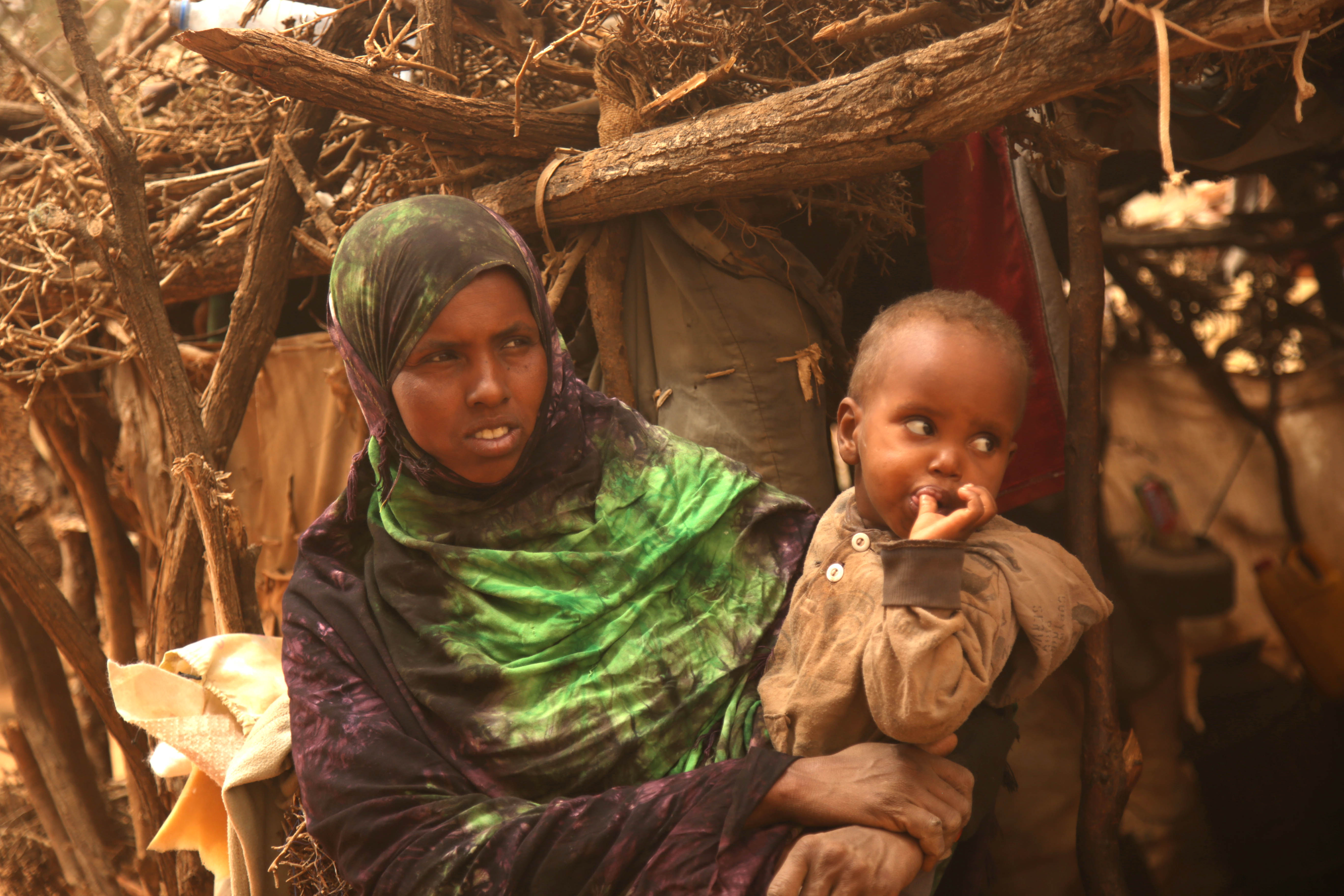 SOMALILAND
Drought
Severe drought in Somaliland has affected an estimated 766,000 people since November 2016, leading to the degrading of grazing land and displacement of families, forcing them to move large distances to seek fresh food for their animals.
As the drought continues, we are working closely with our partner ActionAid to ensure that families have safe shelter throughout Somaliland.
We've supported 1,441 families so far with aid items such as blankets, kitchen sets, tarpaulins, tools kits and solar lights, and are planning to support a further 2,000 families in the coming months.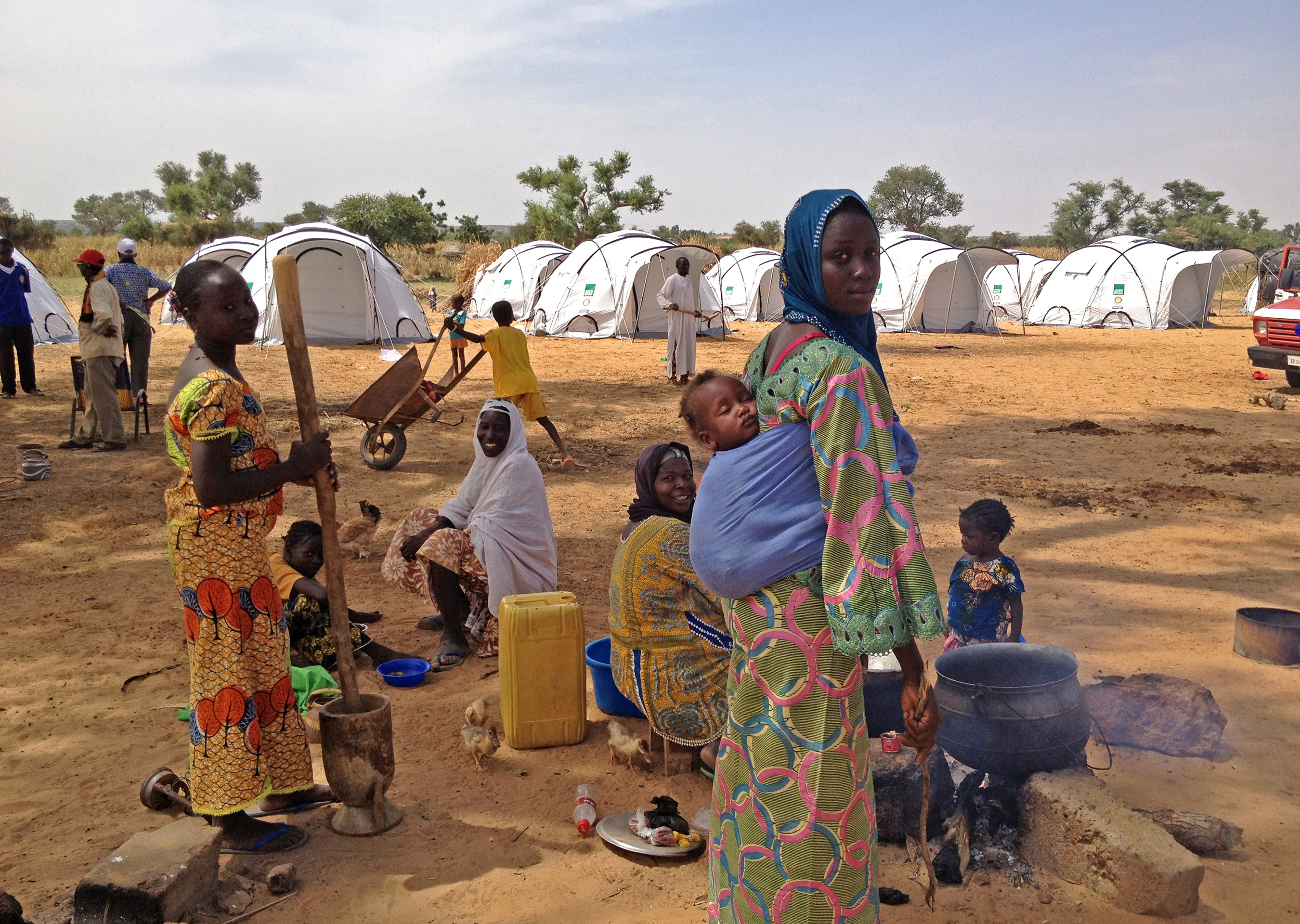 LAKE CHAD BASIN CRISIS
Conflict
Since 2009, Boko Haram has been waging an insurgency in Northern Nigeria. The violence has since spread to the neighboring regions of Niger, Chad and Cameroon.
Around 10.7 million people in the Lake Chad region are in need of relief assistance. 2.2 million people are estimated to have been displaced and perpetual insecurity continues to drive displacement.
Cameroon
Together with our partner IEDA Relief, we've provided shelter to over 7,000 families in Cameroon. Last year we completed our first distribution of hygiene kits for young women and teenagers affected by the crisis. These kits include personal and laundry soap, a bucket and sanitary towels.
We're also working in the extreme north of Cameroon, where families who have escaped Boko Haram need our support. We are planning to build 100 emergency shelters to house 487 Cameroonians, which include students and pregnant women whose home communities will not allow them to return. A further 370 ShelterKits have been distributed.
Chad
In Chad, we are partnering with the local aid agency ICAHD to support vulnerable families who have been affected by conflict.
So far, we've distributed vital aid to nearly 3,500 families. The aid includes blankets, buckets, solar lights, mosquito nets and ground sheets.
Distributions are now complete for this project. The final phase provided 1,950 families with tarpaulins, blankets, water carriers, kitchen sets and solar lamps.
Niger

Recent Boko Haram attacks in Kablewa have led to massive population displacement in Niger. Many families have been forced to find shelter in host communities, spontaneous sites in the bush or in displacement camps.
We've been working with Plan International Niger to provide emergency aid to these families. We've supported nearly 2,000 families so far, and are planning to provide shelter to a further 2,464 families who have been forced to flee their homes by the Boko Haram conflict.
We will begin the distribution of aid very soon.
Nigeria

The conflict in Nigeria is now entering its ninth year and the devastating consequences continue to impact structures and the lives of 8.5 million vulnerable people.
We have partnered with ACTED and distributed 765 ShelterKits and other aid items in two camps in North-Eastern Nigeria.
We are also planning to provide aid to a further 1,130 families in the near future.