Like you, the team here at ShelterBox is concerned about the impact COVID-19 is having on our lives and the world around us.
Current travel restrictions are making our work more challenging, however, we are committed to providing vulnerable families with a place to call home throughout this outbreak.
Our partners in Syria, Ethiopia and beyond have been getting our emergency shelter to people who need it, implementing the social distancing rules.
ShelterBox is responding to the Ukraine crisis. We are working on three projects – two within Ukraine and one to support refugees who've fled to neighboring countries like Moldova. 
As on the conflict continues, we expect the needs of people reaching the borders to increase. Resources of some countries are becoming overstretched as more and more people seek safety and refuge.
We are looking at which countries require most support for their humanitarian response and we will try to focus our attention and resource in those places.
Watch ShelterBox USA President Kerri Murray provide a quick update on our work in Ukraine.
Yemen is currently the world's worst humanitarian crisis.
It is a result of the bitter civil war, starvation, and a failing economy.
We are partnering with BCHR (Benevolence Coalition for Humanitarian Relief) to support vulnerable communities as violence flares up again. Together we are providing tents, tarpaulins, water filters, soap, masks and other household items.
Aid distributions are now complete.
SUPER TYPHOON RAI
We have responded in the Philippines after Super Typhoon Rai left half a million people displaced.
The typhoon, known locally as Odette, was the most severe storm to hit the Philippines in 2021. The equivalent of a Category 5 hurricane, it caused widespread destruction.
Communities have received emergency shelter and other aid items like solar lights. Distributions were led by ShelterBox Operations Philippines with support from our local Rotary contacts.
With the help of our partner Humanity and Inclusion, we've reached over 100,000 people. Aid distributions and post-distribution monitoring activities are now complete.
In Syria the need for humanitarian support is greater than ever. 
Working with our partner Bahar, we have recently provided over 3,000 families in the Northeast with tarpaulins and rope to reinforce their tents. Mattresses, carpets, and thermal blankets have helped families to feel safe and stay warm. In addition, we provided baby grows, coats and other clothing to help families keep their children warm during the tough winter months.
We've also been working with ReliefAid Organization to support families in the Northwest who have been affected by flooding in early March.
Aid distributions are now complete.
A 7.2 magnitude earthquake hit Haiti in August 2021.
Buildings were flattened and hospitals already under strain from COVID-19 were overwhelmed.
Tropical Storm Grace dumped more than a foot of rain over some of the worst affected areas just days later. ShelterBox sent a team to Haiti shortly after.
Together with our partner Habitat for Humanity Haiti, we have supported families who have lost their homes.
Aid distributions and post-distribution monitoring activities have now concluded.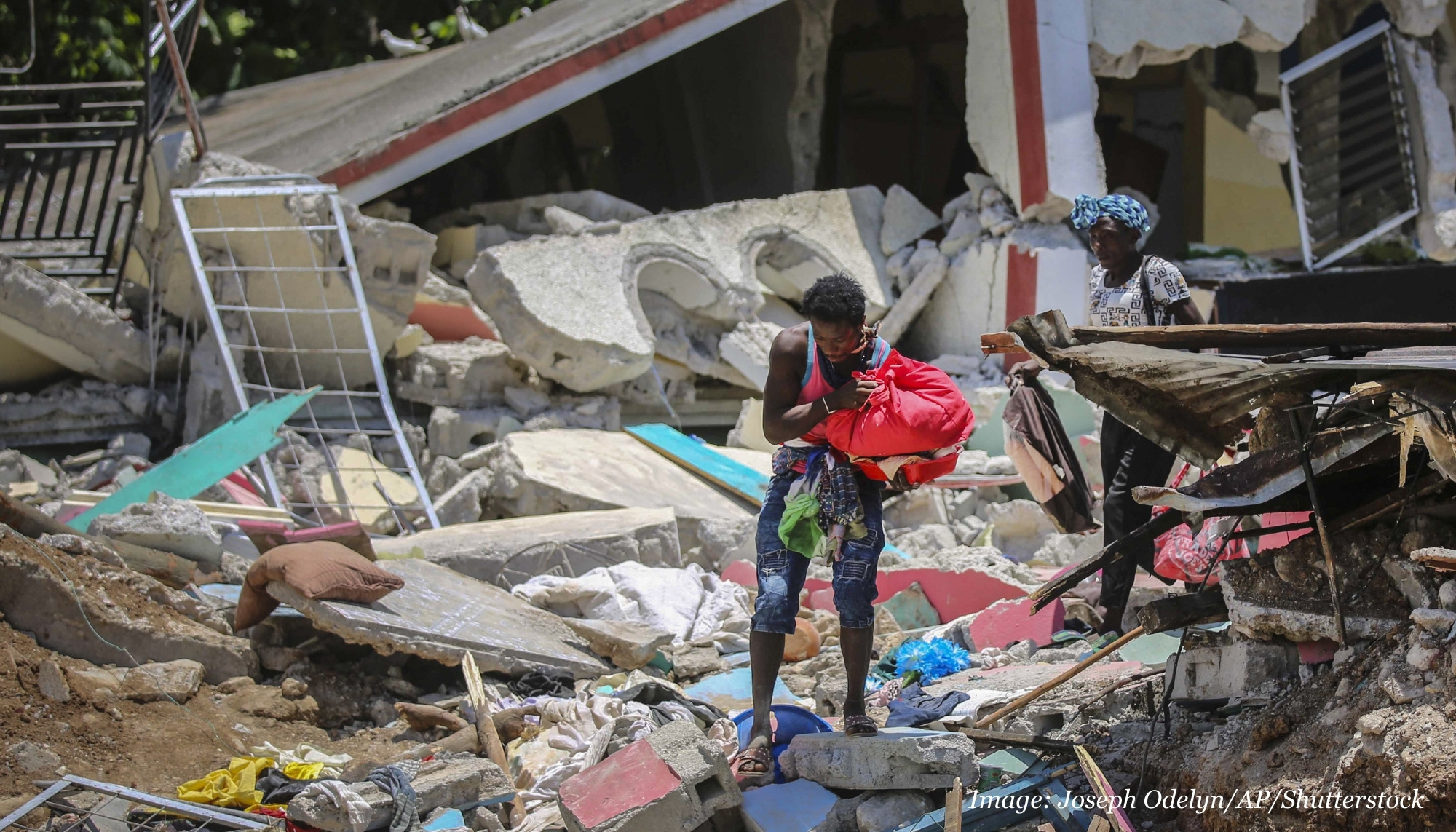 Lake Chad Basin
---
THE FORGOTTEN CRISIS
"Working with our partner ACTED, we supported families like Amgujja's with tarpaulins, and other essential items. She said, "It has really helped the condition of our shelter. We have new tarpaulin to cover our household, which will hopefully keep out the rain during the rainy season."
Since 2009, Boko Haram has been waging an insurgency in Northern Nigeria. The violence has since spread to the neighboring regions of Niger, Chad, and Cameroon.
Around 10.7 million people in the Lake Chad region are in need of relief assistance. 2.4 million people are estimated to have been displaced and perpetual insecurity continues to drive displacement.
In Nigeria, we have been working with our partner ACTED to support nearly 2,000 internally displaced families with shelter kits. Distributions are now complete.
In Cameroon, we have supported nearly 15,000 families since 2015. In 2020, we worked with our partner IEDA Relief to provide families with tents, shelter kits and other essential aid items. Right now, we're working on a new project with IEDA Relief to support even more refugees and internally displaced people (IDPs) in the country. We are providing tents, shelter kits, rope and tarpaulins, and other essential household items.
Due to coronavirus, we have been working closely with our partners to ensure the safety of affected communities and staff in our work.
The conflict in northern Mozambique is driving one of the world's fastest-growing displacement crises.
Since October 2017, an Islamic extremist group has been launching violent attacks on civilians in the northern province of Cabo Delgado.
According to OCHA, the number of people uprooted from their homes increased from 172,000 in April 2020 to over 732,000 people by May 2021. The continued violence has caused a lot of displacement and insecurity in the area.
The situation is chaotic. Every day, more people arrive in neighbouring districts on foot, by boat, or bus, to escape the violence.
With help from our partner CARE Mozambique, we have supported vulnerable communities with shelter kits, thermal blankets, solar lights, kitchen sets, sleeping mats, and mosquito nets.
Aid distributions are now complete and post-distribution monitoring activities are underway.
In early November 2020, escalating tension between Ethiopia's federal government and the regional leadership in Tigray erupted into armed conflict.
Formal military operations ceased when the Tigrayan capital of Mekelle was captured by government forces at the end of November.
But millions of people remain at risk from food shortages, inadequate shelter, flooding, and conflict.
On top of this, families are also facing the constant threat of coronavirus.
Working with our partner IOM, we've been supporting people who fled their homes within Tigray with emergency shelter, household essentials and hygiene items.
Through our project in 2021, people received tarpaulins, rope, blankets, sleeping mats, mosquito nets, water carriers, carry sacks and kitchen sets. We've also provided washbasins, soap, and water jugs, to help prevent a devastating outbreak of coronavirus.
We're now working on another project to support more people who need support.
Burkina Faso is one of the fastest-growing displacement crises in Africa.
Almost 1 million people have been forced to flee their homes due to extremist violence. Efforts by both government forces and local militias to fight it have uprooted even more communities.
Increased violence through 2019 has continued in 2020, and the situation is not getting any better. Some of the families forced to flee are able to stay with relatives or friends, but many more are in crowded camps or buildings such as schools.
The insecurity and instability make it difficult for aid workers to reach some of the people in need, and coronavirus is making the situation even worse.
Despite the many challenges for humanitarian organizations, we have been working with our partner HELP to support vulnerable communities.
Together with our partner, we've supported over 4,000 families since 2020, providing tarpaulins, kitchen sets, sleeping mats, blankets, soap and buckets.
We're now working on developing another project to support more families.
Heavy monsoon rains and flash floods have submerged large parts of northeastern Bangladesh, leaving millions of people stranded or displaced.
An assessment team is in Bangladesh to see if and how we can support people who have been affected.
We've worked in Bangladesh many times, most recently in July 2019 when flooding left large swathes of the country underwater. We supported families who had lost their homes with essential aid items to help them rebuild and recover.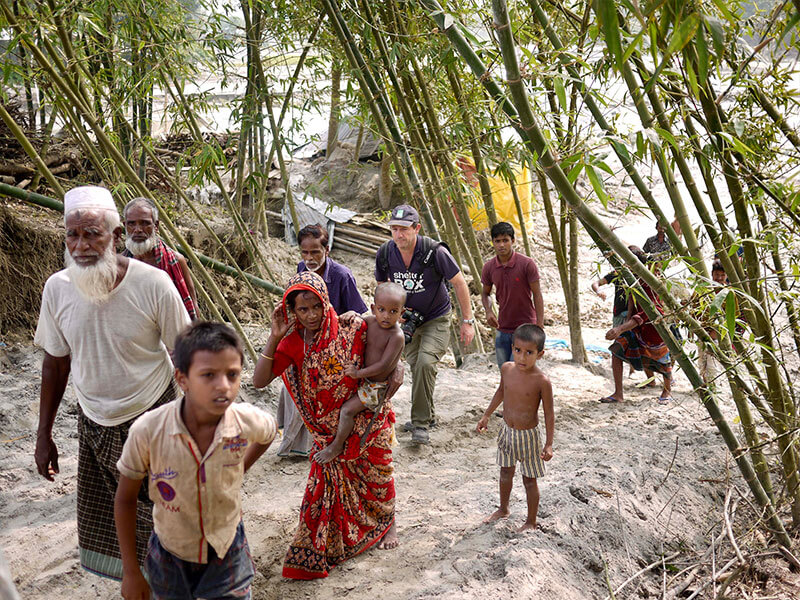 Previously Monitored Disasters
---
ShelterBox has been closely monitoring the situation in Tonga since news of the Hunga Tonga-Hunga Ha'apai volcanic eruption and tsunami emerged on January 13, 2021. The underwater eruption caused tsunami waves throughout the South Pacific and covered Tonga in toxic ash.
So far, up to 84,000 people have been affected and satellite images reveal a huge amount of damage to homes on several islands. The most pressing concern is access to clean drinking water, as much of the country's supply is now contaminated by volcanic ash and dust.
After much investigation and consultation with local partners, we have determined that a ShelterBox response in Tonga is unlikely.
The country is currently receiving shipments of shelter materials, clean water, and other supplies from nearby governments and organizations with aid prepositioned in Tonga, or in the South Pacific region (i.e. the Red Cross, UNICEF, and Rotary New Zealand's ERKs).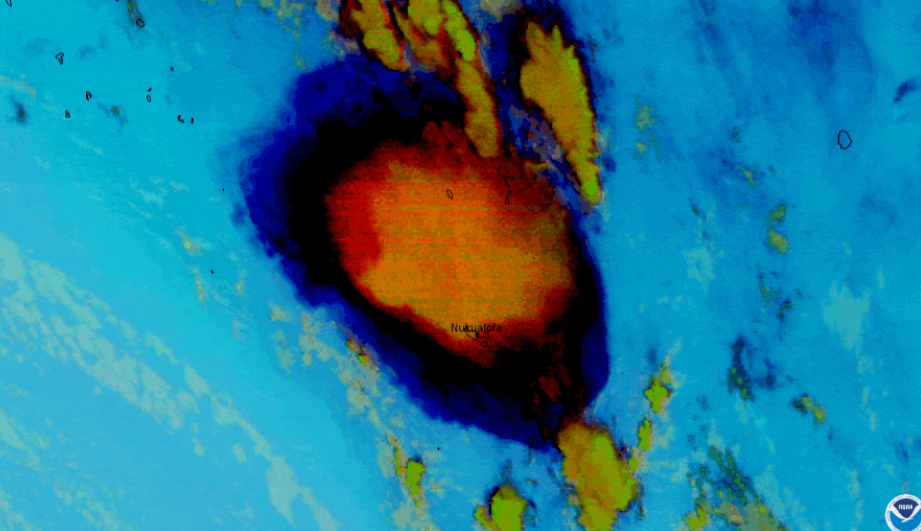 We will continue to follow the situation closely in the event that ShelterBox aid is necessary, but for the time being, the immediate shelter needs of the Tongan people are being met by these local agencies.